Newsletter
TFC Republic Weekly: August 23-29 lookahead
Toronto FC renews its longstanding rivalry with CF Montreal when the two sides meet at Stade Saputo on Friday.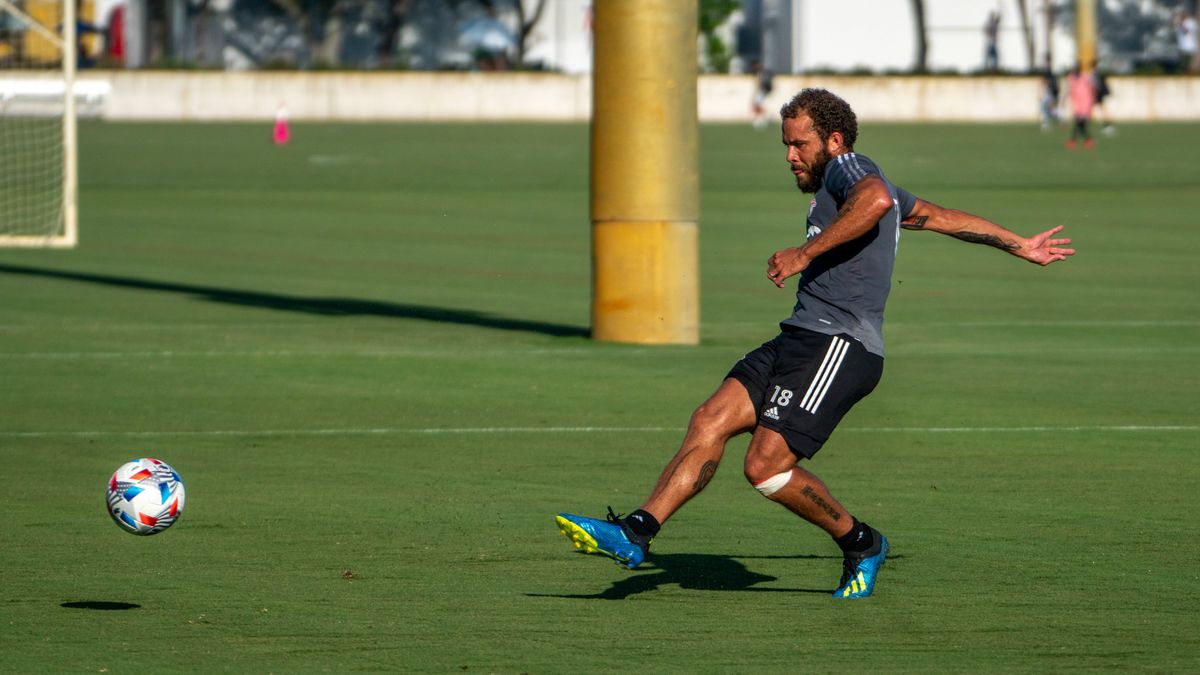 Welcome to the latest edition of TFC Republic Weekly, a free email newsletter that will land in the inbox of both paid subscribers and free members of TFC Republic every Monday.
This newsletter will look at what's in store over the next seven days for Toronto FC, and set up their schedule of games for the week.
You'll also get a glimpse of what to expect at TFC Republic in the coming days.
So, without further ado...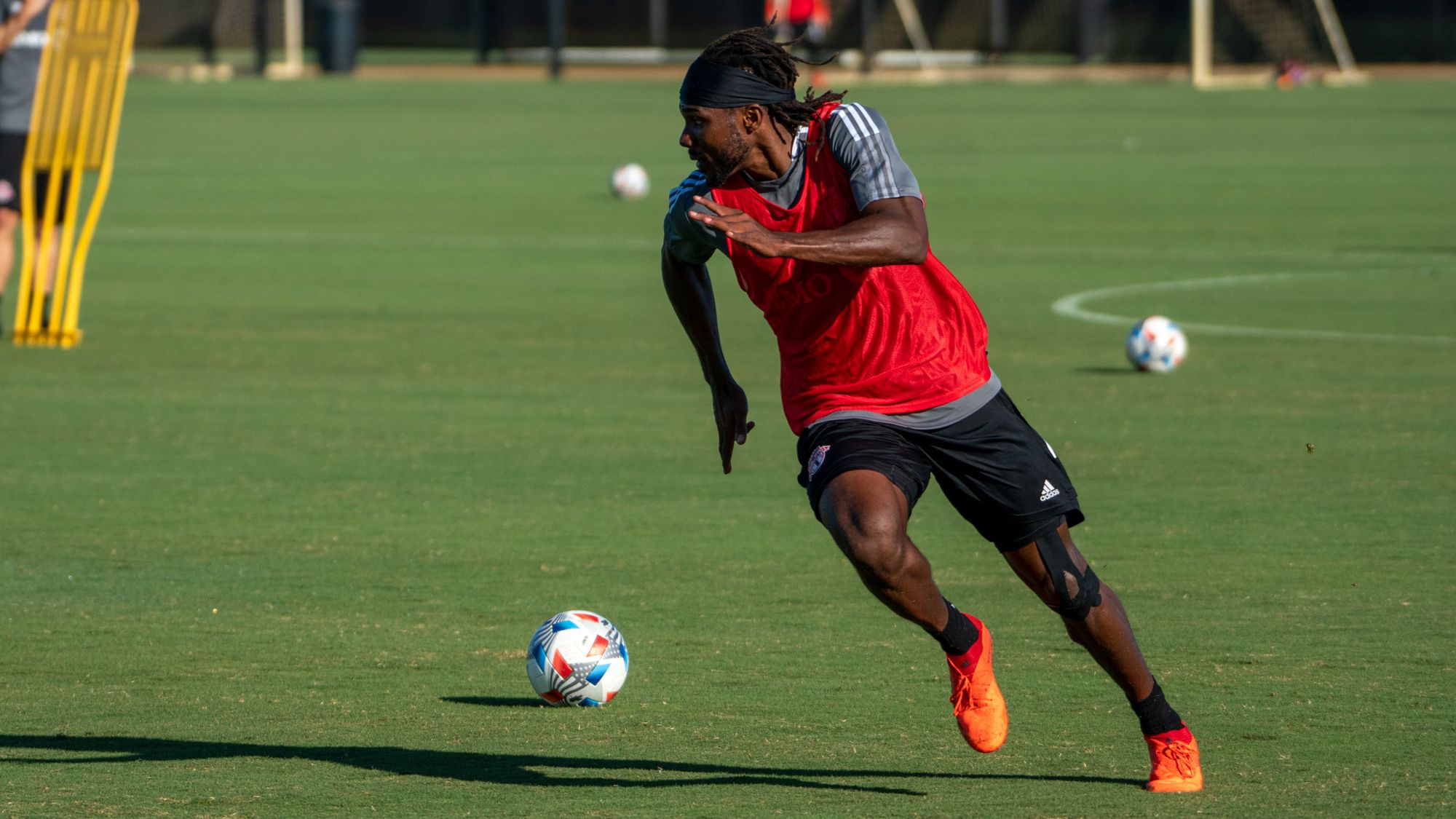 TFC vs. CF Montreal on Saturday
After Saturday's 3-1 road loss to the Inter Miami, Toronto FC (3-12-6) returns to action on Friday when it faces CF Montreal at Stade Saputo in the third match of its four-game road swing.
Montreal (7-7-7) sits in sixth place in the Eastern Conference standings - eight spots and 13 points above Toronto - and is coming off a 1-1 draw away to the Philadelphia Union this past weekend. After going winless in five games, Montreal has drawn two in a row and is unbeaten in its last three outings.
This will be the first meeting between the clubs since Montreal earned a 4-2 win on April 17 in Fort Lauderdale in the season opener for both clubs. Mark Delgado and Richie Laryea scored in a losing cause for the Reds, who went down 2-0 after only 24 minutes - a dire sign of things to come for the rest of the campaign, as it turned out.
Toronto leads the all-time series against Montreal with 14 wins and four draws in 27 meetings games.
These teams will meet for the third and final time this season on Oct. 23 at BMO Field.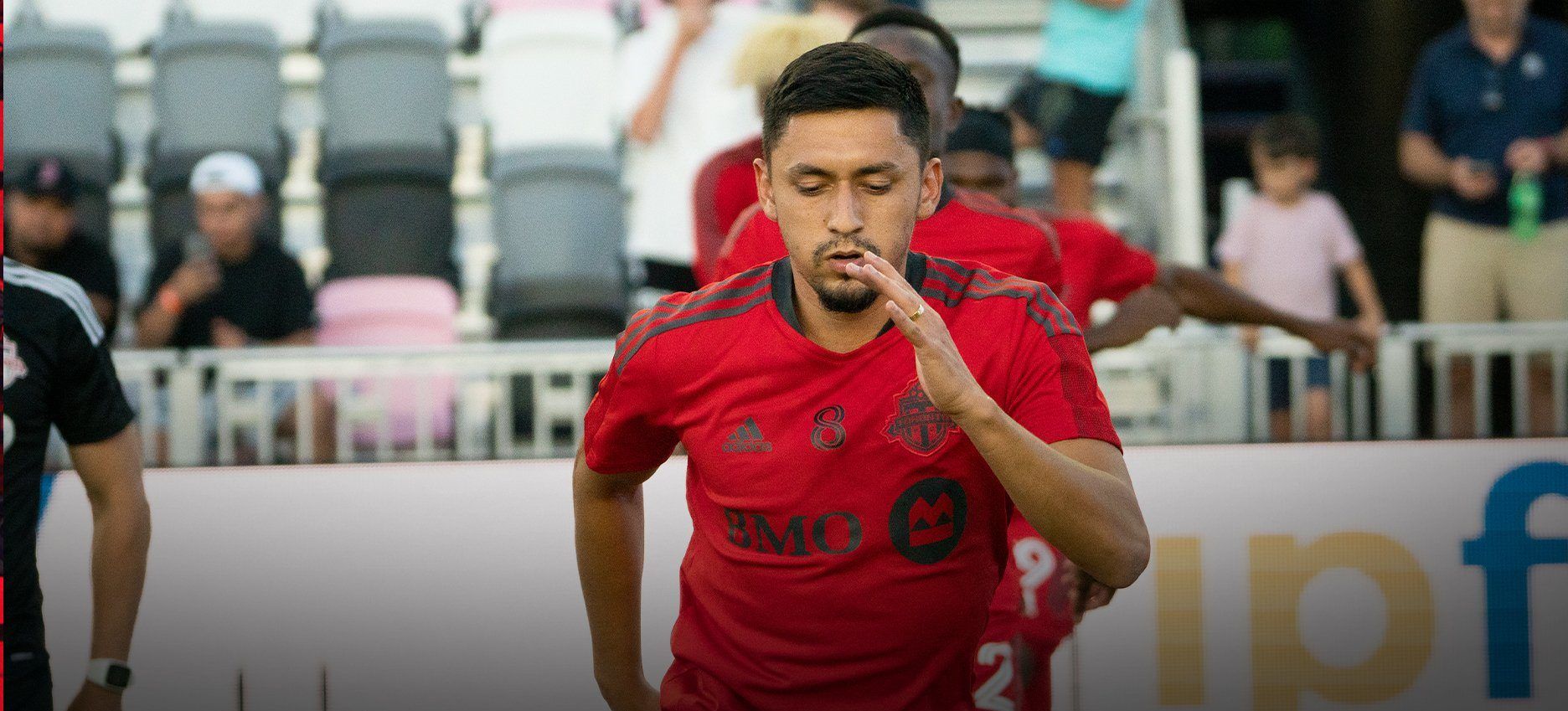 Playoff picture
With just 13 games remaining, Toronto FC's playoff hopes are fading fast.
Saturday's loss against Miami kept TFC rooted to the bottom of the Supporters' Shield and Eastern Conference standings, 12 points and seven spots behind D.C. United who hold down the seventh and final playoff berth in the East. What's worse is that the three of the four teams ahead of them in the table - FC Cincinnati, Inter Miami and the New York Red Bulls - all have games in hand.
Two of  Toronto's next three matches come against clubs it has to leapfrog in the standings in order to inch closer to the playoff line, so this stretch will likely determine the Reds' post-season fate - if it hasn't already been sealed.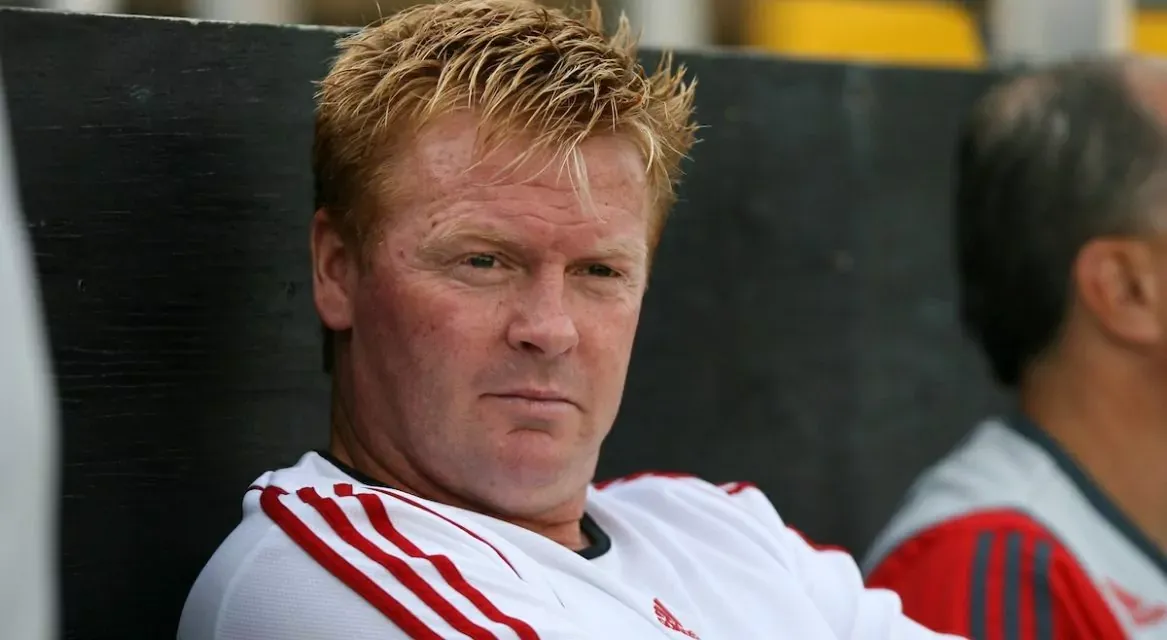 Time to go with the kids?
Although TFC is still mathematically alive after Saturday's loss in Miami, it increasingly looks like they won't make the playoffs.
With this in mind, it raises the question as to when or even if coach Javier Perez will sit his veteran players and go with his young players down the home stretch of the season.
During his short spell in charge, Perez has shown that he hasn't been shy about giving kids a chance to play. Ralph Priso and Noble Okello recently started in games ahead of Michael Bradley, while Luke Singh partnered Omar Gonzalez in central defence against Miami, rather than the more experienced Eriq Zavaleta. Priso is out injured for the rest of the season, but Okello has shown well in his recent performances, and has done enough to earn more playing time. Whether he'll get it - and wether he'll play alongside or instead of Bradley - remains to be seen, but this is a good chance for TFC to help along the 21-year-old's development.
Other youngsters such as Jaydon Nelson and Jahkeele Marshall-Rutty have been used sparingly in 2021, and with the playoffs looking like a pipe dream for TFC, Perez might also use this opportunity to give them some valuable and much-needed playing time. With hopes for this season gone, it's time to start building for next year.
---
---
Stories to look out for at TFC Republic
After working his way through the youth academy and cutting his teeth with TFC 2, Rocco Romeo signed with TFC's senior team in January, 2020, becoming the club's 21st Homegrown signing.
He spent most of last season on loan at HB Køge, his second stint with the Danish club, and is currently on loan at Valour FC in the Canadian Premier League.
I recently chatted with Rocco about his time in Denmark, how life is treating him in the CPL, and his future with Toronto FC. Look for my feature story later this week.
Other stories to look out for:
In-depth pre- and post-game coverage of Toronto's match vs. CF Monreal on Friday at Stade Saputo.
My column on the current state of Toronto FC.
The second part of a special video blog series looking back at every TFC coach. This week, my memories of John Carver.
Another edition of the TFC Republic mailbag. Get your questions in!
My Q&A with former Canadian men's team midfielder Marcel de Jong.
My Q&A with former Canadian women's team midfielder Amy Walsh.
---
TFC Republic mailbag
TFC Republic will feature a regular reader mailbag column where I answer questions from subscribers about Toronto FC and Canadian soccer in general.
I'll answer the best questions submitted to me by TFC Republic readers, so feel free to drop me an email at johnmolinaro@rogers.com. You can also reach out to me via Twitter and Facebook.
NOTE: For readers who have signed up for this free weekly newsletter but haven't yet subscribed to TFC Republic, just a reminder you have to purchase a subscription in order to read all of the great content behind the paywall. TFC Republic has very reasonable rates at $8 a month and $50 a year - just click on the subscribe button on the home page.
(Top photo courtesy of torontofc.ca)
---
The TFC Republic newsletter comes out every Monday, and will be emailed to both paid and free members. All other content at TFC Republic is behind the paywall, and you'll need to be a subscriber to access it. It costs only $8 for a one-month subscription, or $50 for a full year (prices include 13% GST/HST). What a great deal, eh?  Don't miss out, and order your TFC Republic subscription today!