Match report
Toronto FC loses to FC Cincinnati in 'Battle of Basement'
TFC has now lost five in a row and is winless in eight games following Saturday's 2-0 defeat to FC Cincinnati.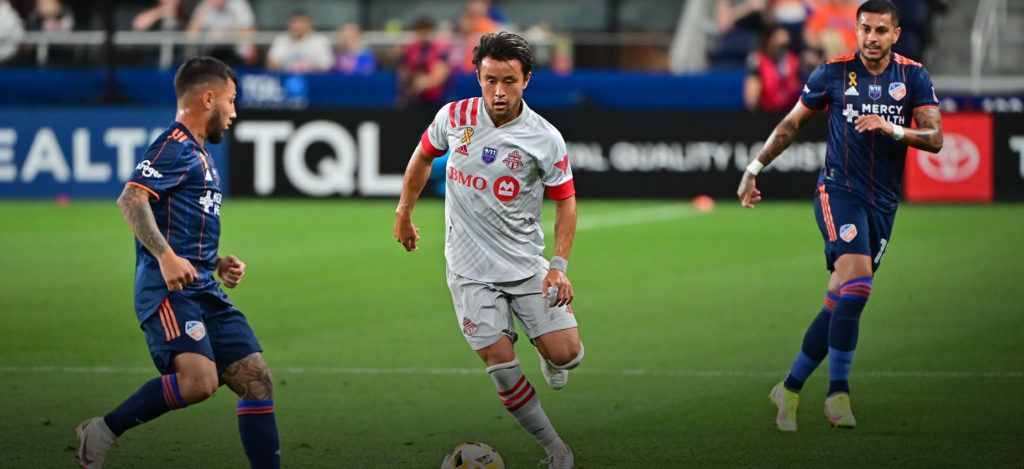 Toronto FC 0, FC Cincinnati 2 (Brenner 39'; Medunjanin 58')
19 matches in a row without a clean sheet for TFC
Reds are 0-12-3 when allowing 1st goal of the game
Winless in 12 games, FC Cincinnati discovered that playing Toronto FC was the perfect tonic for its losing ways.
In a battle of the two worst teams in MLS, the Reds fell 2-0 to Cincinnati at TQL Stadium on Saturday night, a result that ended the host's lengthy futility streak that dated back to June 26 when it defeated - you guessed it - Toronto.
TFC (3-14-6) remains rooted to the very bottom of the overall MLS standings and behind Cincinnati (4-10-8), who jumped from second-last place to 24th out of 27 teams in the league. The loss was Toronto's fifth in a row, and extended its winless run to eight consecutive matches. Cincinnati sports the second-worst attack in MLS (23 goals), but it somehow found a way to breach the defence of a Toronto side that has now conceded a league-high 49 goals, and has gone 19 straight games without a single clean sheet. TFC is 0-13-3 when conceding the first goal of the match this season.
"I think the table reflects the position where we are. It reflects that we are definitely the last team of the league, and I think at times, it's not a secret," TFC coach Javier Perez told reporters after the game.