Match report
Toronto FC concedes late goal in loss to Inter Miami
Gonzalo Higuaín's goal in the 86th minute sent TFC crashing to defeat in their home finale on Friday night.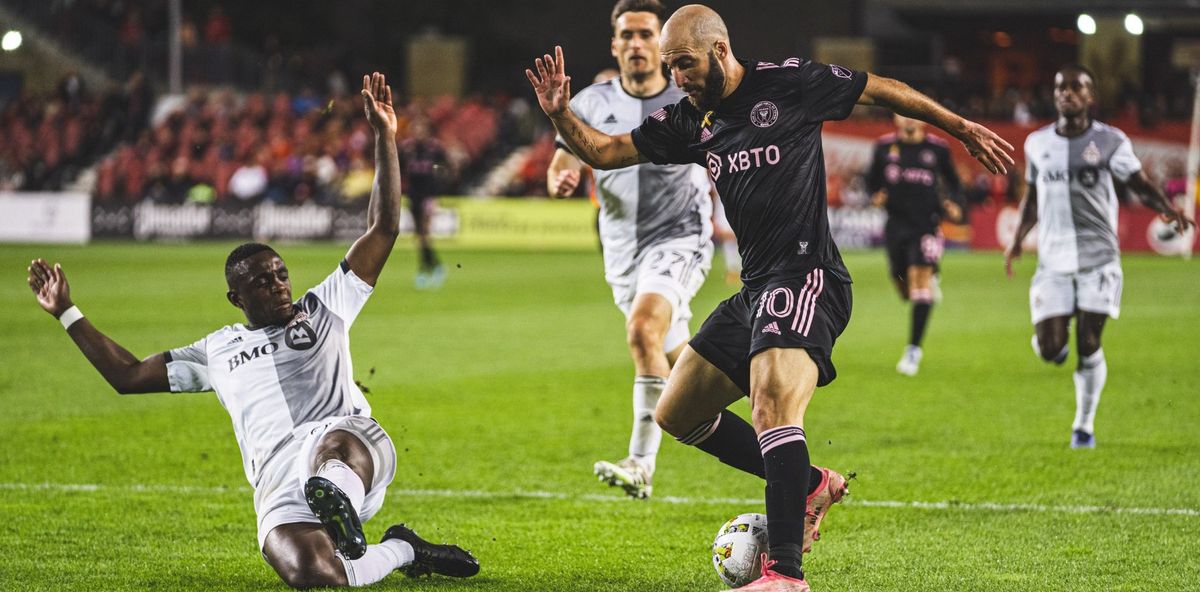 Toronto FC 0, Inter Miami 1 (Higuaín 86')
TFC has lost 4 straight games, winless in 5
Reds finish MLS season with a 7-7-3 home record
TORONTO – Friday was Toronto FC's annual "Fan Appreciation Night," but the Reds didn't give their suffering supporters much to appreciate.
A solid opening 45 minutes by TFC gave way to a dire second half in which they were thoroughly outplayed before suffering a 1-0 defeat to Inter Miami before an announced crowd of 27,703 at BMO Field.
TFC seemed destined to earn a draw before Gonzalo Higuaín scored in the 86th minute to seal the victory for the visitors. The Reds have now lost four in a row, and are winless in five.
Already eliminated from playoff contention, Toronto (9-17-7) looks set to finish 13th in the Eastern Conference (out of 14 teams) with only one game remaining in the campaign.