Feature
Was the Bob Bradley era at TFC as bad as it looked on paper?
History won't look too kindly upon his tenure in Toronto. But there were extenuating circumstances and certain factors working against him.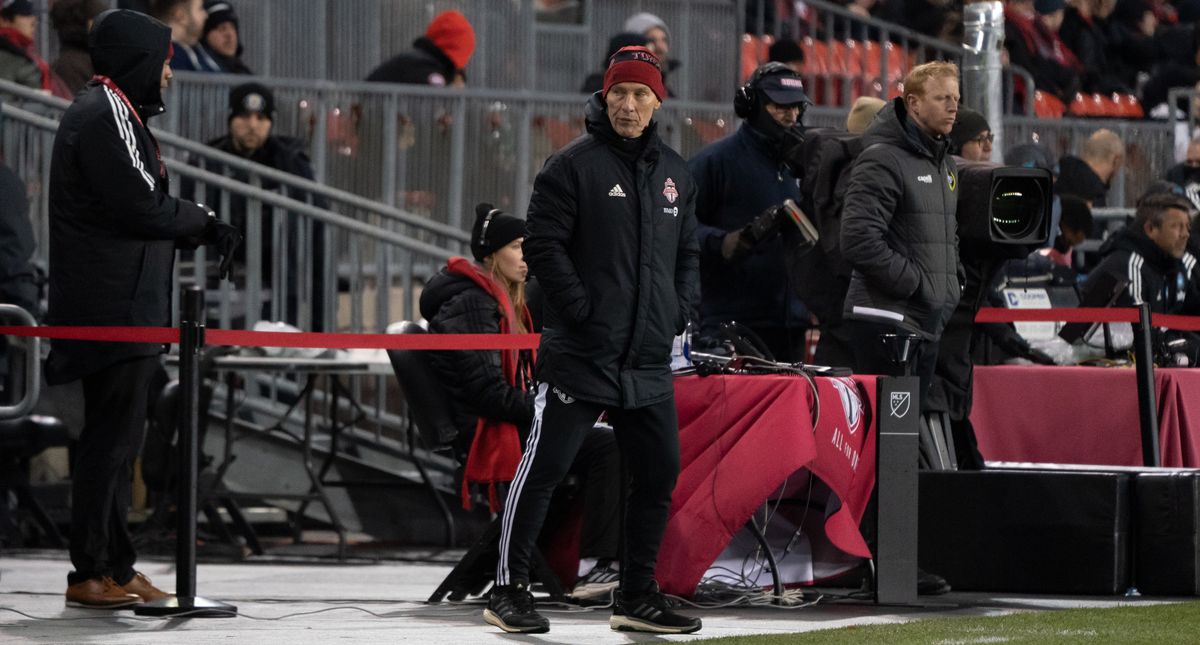 With the losses piling up and the team trending in the wrong direction, Toronto FC president Bill Manning relieved Bob Bradley of his duties last week in the hope that the coaching change will salvage the season.
A 2-1 road loss to the New England Revolution might have been the last straw for Manning, as that result dropped the Reds seven points out of a playoff spot in the Eastern Conference. But this had been brewing for a while, and there was an inevitability to Bradley's departure based on the team's results and the lack of progress.
"It's been death by a thousand cuts in some ways. There's been moments of, as Bob would say, really good football. But it was never complete. … We weren't getting anywhere," Manning admitted.
Much was expected of Bradley when Toronto hired him on Nov. 24, 2021. The Reds were coming off a disastrous campaign under Chris Armas (before being fired in July) and the Jozy Altidore debacle blowing up in the team's face.