Feature
What will Toronto FC's starting 11 look like this season?
There aren't too many questions about TFC's starting lineup, but doubts remain about the team's depth.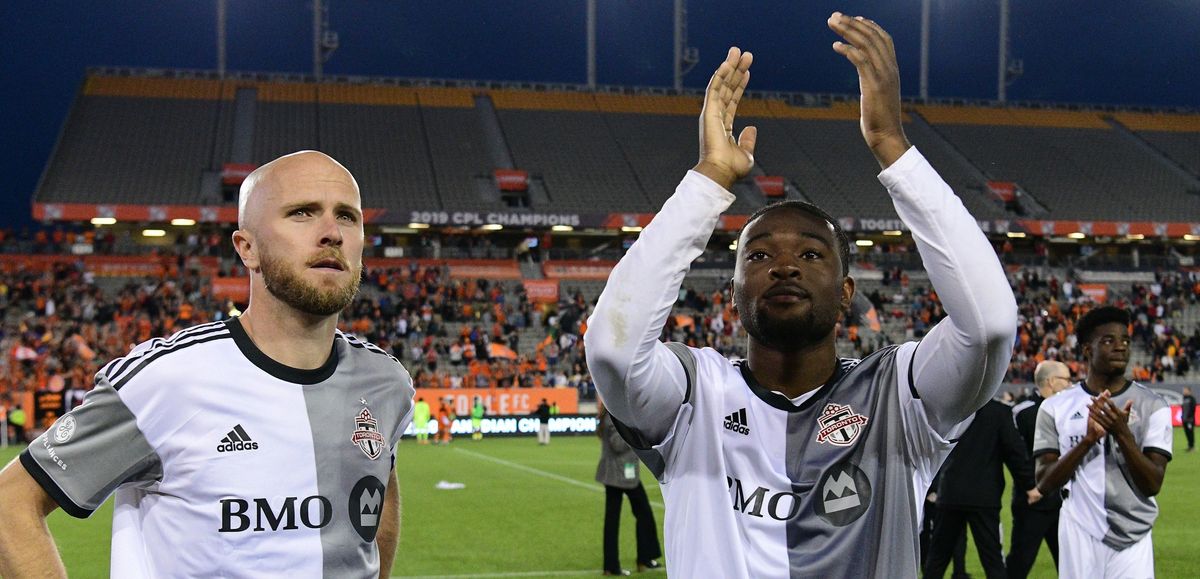 With the 2023 MLS regular season set to begin, there are a number of big questions about Toronto FC.
Chief among them is who'll be in the starting 11 when TFC kicks off the campaign on Saturday away to D.C. United?
Here's a look at how Toronto will likely line up  this year.
TFC Republic is on a
free trial this week
, so please enjoy this story and many more that will come out from behind the paywall until Sunday, Feb. 26.
You can subscribe to TFC Republic by
CLICKING HERE
, or by clicking on the subscribe button on the home page. A monthly subscription costs just $8, while a yearly subscription is $50 (a savings of 48%).
GOALKEEPERS
Starter: Sean Johnson
Backups: Tomás Romero, Greg Ranjitsingh
This was one of the biggest roster holes that Toronto FC had to address this off-season. The club parted ways with both Alex Bono and Quentin Westberg at the end of the 2022 campaign, leaving it without a starting and backup goalkeeper.
How did TFC respond? They targeted Sean Johnson, who was out of contract with New York City FC, and ended up signing him to a two-year deal, while they picked up Tomás Romero in the first stage of the MLS re-entry draft.
The addition of Johnson was a major coup for the Reds. The U.S. international is considered among the best goalkeepers in the league and was one of this off-season's most sought after free agents, with several clubs looking to secure his services.
Johnson, 33, is coming off a sensational 2022 season in which he finished second in MLS in clean sheets with a career-high 14. Named the MVP of the 2021 MLS Cup final, Johnson has 370 career regular season and playoff appearances to his credit since making his league debut in 2012 with the Chicago Fire. Barring injury, you can expect Johnson to start 30-plus MLS games in 2023.
Romero, 22, has a previous connection with TFC coach Bob Bradley, as he signed with LAFC in 2021. As a rookie that year under Bradley, he made 18 MLS appearances. He might pick up the odd MLS start or even get the call for TFC in the Canadian Championship, but there's no question that Johnson will carry the majority of the workload this year.
Third-stringer Greg Ranjitsingh, 29, hasn't played an MLS game since 2020 when he was with Minnesota United, and has just 11 MLS appearances since entering the league in 2019 with Orlando City. He more than likely won't get a chance to add to those totals in 2023.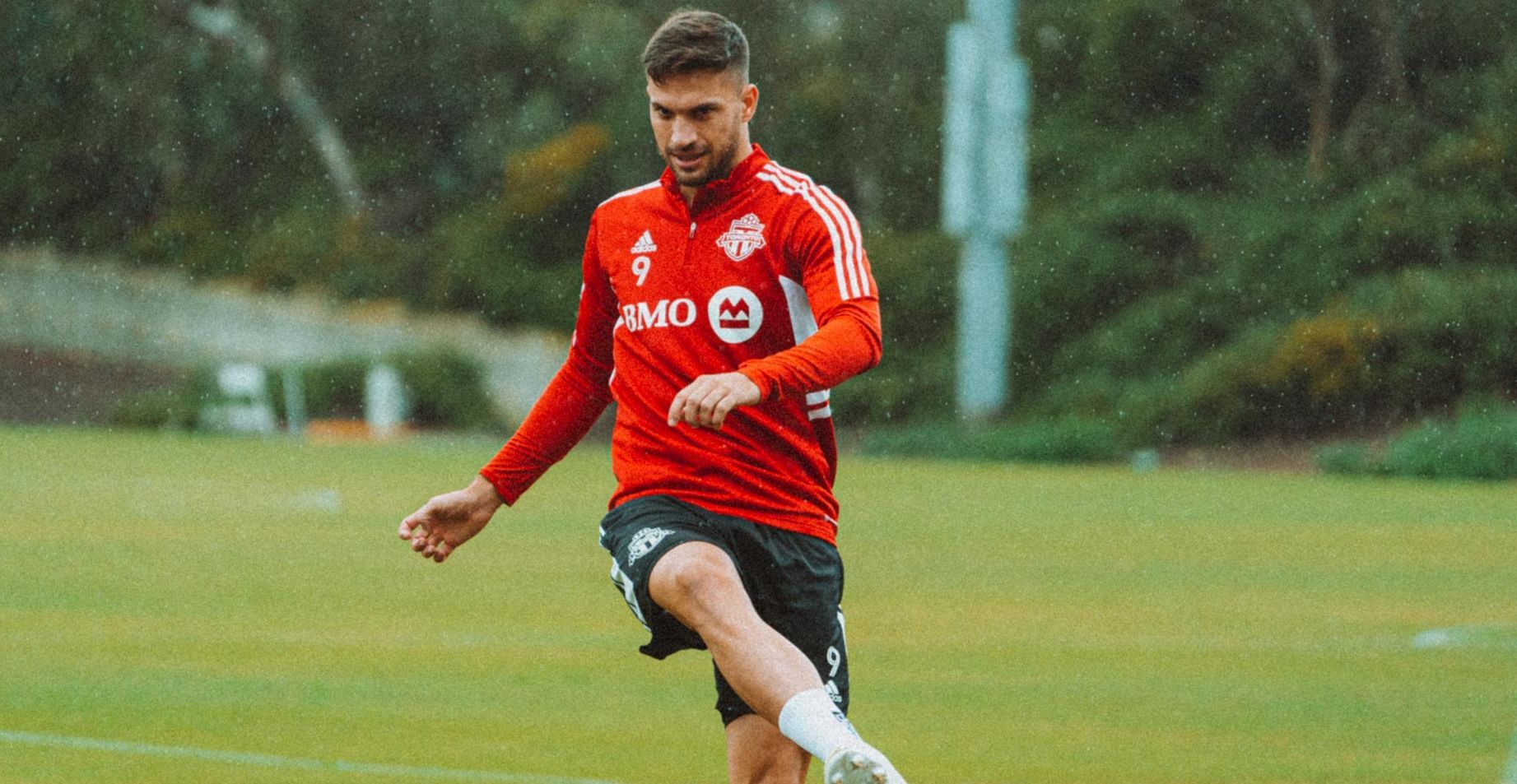 DEFENDERS
Starters: Raoul Petretta, Matt Hedges, Sigurd Rosted, Richie Laryea
Backups: Themi Antonoglou, Luke Singh, Shane O'Neill, Lukas MacNaughton, Kadin Chung, Kosi Thompson, Jahkeele Marshally-Rutty
Aside from finding two new goalkeepers, TFC also had to go out and sign a new pair of centre backs this off-season after they conceded a franchise-high 66 goals in 2022 for the second year in a row. Chris Mavinga's departure left the Reds without a starting central defender they could rely on to play 30-plus games this year - Lukas MacNaughton and Shane O'Neill looked decent at times in 2022, but they're not the type of go-to centre backs that can anchor a back line for an entire campaign.
The Reds aimed high and beat out a few other clubs to sign Matt Hedges, who like Sean Johnson was one of the most high-profile free agents this off-season. Hedges, 32, is a veteran of 11 MLS campaigns (all with FC Dallas) and was voted the league's defender of the year in 2016 and was twice named to the MLS Best XI (in 2015 and 2016). He's an experienced centre back and an excellent defensive organizer, and he has the potential to transform TFC much in the same manner that Drew Moor did when he arrived in Toronto prior to the 2016 season.
Hedges will be paired in the middle of defence with Norwegian international Sigurd Rosted, who joined TFC via transfer from Danish club Brøndby. Rosted, 28, is an experienced campaigner who played in the UEFA Champions League and Europa League with Brøndby. Bob Bradley described Rosted as a smart player who is a leader at the back and who is a threat on attacking set pieces.
The departures of Domenico Criscito (retirement) and Luca Petrasso (traded to Orlando) this off-season also left TFC without a starting left fullback. Club management plugged that roster hole with the signing of Italian Raoul Petretta from Turkish club Kasımpaşa Spor Kulübü. Petretta, 25, has a profile that matches Criscito's: the 25-year-old has Champions League experience, he gets up and down the left flank on a consistent basis, and he's solid on both sides of the ball. Aside from being a reliable defender, Petretta has also proven to be a valuable asset in the attack, as he scored 10 goals and tallied 12 assists in 152 appearances for Swiss club Basel before moving to Turkey.
Canadian international Richie Laryea instantly became Toronto' starting right fullback upon his return to the club last summer via loan from Nottingham Forest, and that won't change this year. However, his loan ends at the end of June, so the Reds either have to make the move permanent or extend the loan. If they don't, then they have to sign a new starting right fullback.
As far as the backup options go, MacNaughton and O'Neill will be the first choices to come off the bench at centre back. Luke Singh was with TFC during training camp, but there's still no word if he'll be back with the team this year or if he'll go out on loan again - he spent the entire 2022 season with FC Edmonton in the CPL.
Toronto lacks depth at the fullback positions, so unless they add more newcomers, it'll be up to youngsters Themi Antonoglou, Kosi Thompson and Jahkeele Marshall-Rutty to fill in when called upon.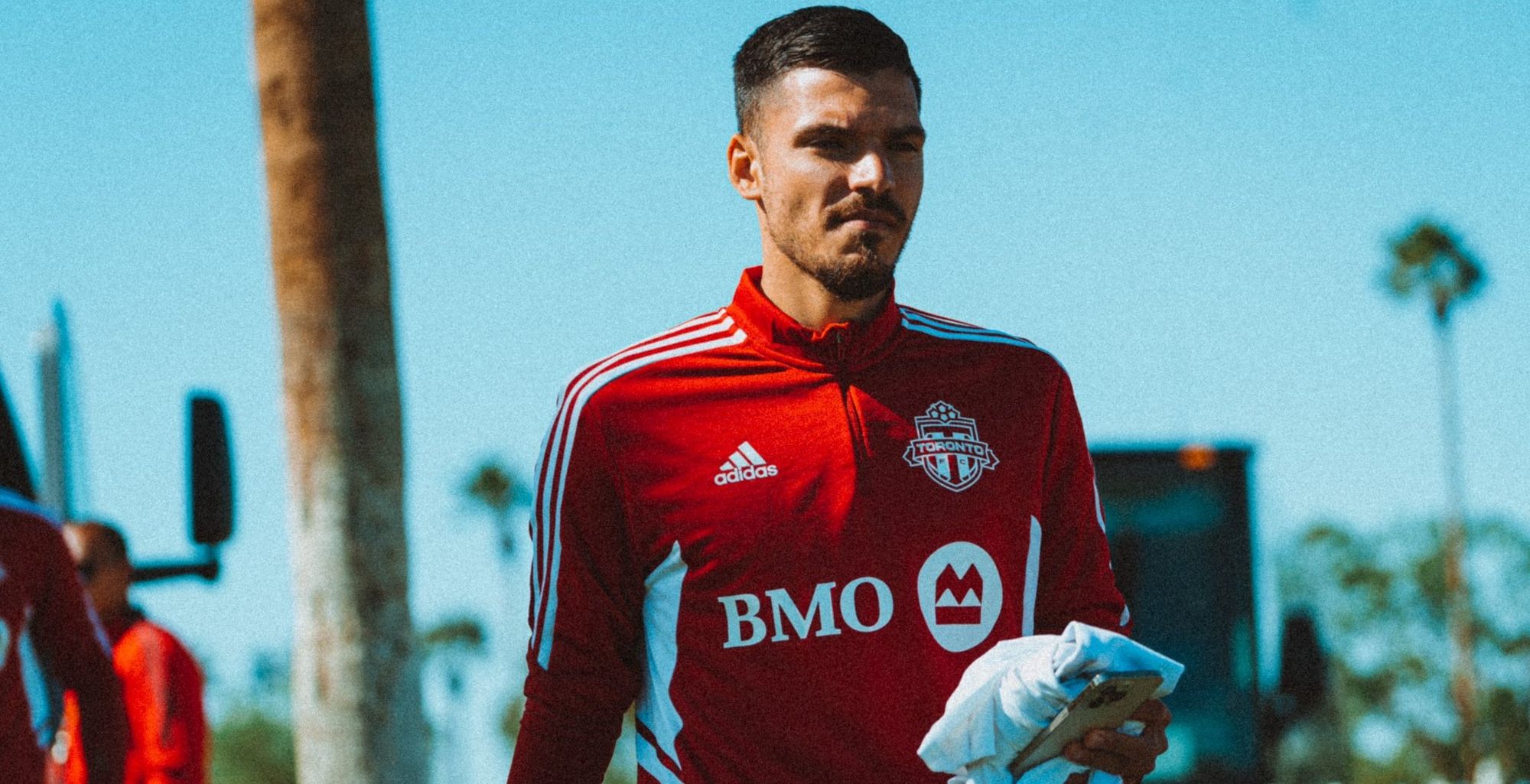 MIDFIELDERS
Starters: Michael Bradley, Jonathan Osorio, Mark-Anthony Kaye
Backups: Víctor Vázquez, Brandon Servania, Kosi Thompson, Deandre Kerr

Like the defence, Toronto's starting midfield corps looks pretty set for the 2023 season. Last year, the trio of captain Michael Bradley and Canadian internationals Jonathan Osorio and Mark-Anthony Kaye never got going. The threesome barely played together due to a series of injuries to the Canadians following Kaye's trade to Toronto from the Colorado Rapids in July.
Kaye and Osorio are over their injury woes, and the midfield trio now has a complete pre-season training camp under their belt - unlike last year when they had to hit the ground running right from the start upon Kaye's arrival.
The expectation is that Bradley, Osorio and Kaye will eat up the majority of starts and minutes in the centre of the park this season. It's a combination that, if all three players remain healthy, has the potential to be one of the most effective midfield trios in MLS.
One would think that the returning Víctor Vázquez and newly acquired Brandon Servania will be the first players to come off the bench for Bob Bradley. The Reds signed Vázquez after selecting him in the second stage of the MLS re-entry draft (the LA Galaxy declined its contract option on the Spaniard) and secured Servania in a trade with FC Dallas this week.
Should Jonathan Osorio need to be replaced in a game or is out injured, Vázquez will be looked upon to fill the void and give the Reds a creative and goal-scoring spark. Servania can be deployed as either a holding or box-to-box midfielder, making him the best option to come in for either Michael Bradley or Kaye.
---
---
FORWARDS
Starters: Federico Bernardeschi, Adama Diomande, Lorenzo Insigne
Backups: Ayo Akinola, Hugo Mbongue, Jordan Perruzza, Jahkeele Marshall-Rutty, Kosi Thompson, Deandre Kerr
Looking at the front three, two of the starting positions are set in stone. Italian Designated Players Lorenzo Insigne (on the left) and Federico Bernardeschi (on the right) combined for 14 goals and five assists in 24 MLS appearances in 2022. The hope is that they can produce even better numbers now that they have a full season ahead of them.
Bernardeschi was sensational in 2022, and often overshadowed Insigne, as he effectively linked up with Richie Laryea down the right side. It'll be interesting to see if Insigne can raise his game and what kind of understanding he can forge with newcomer and countryman Raoul Petretta down the left flank.
The only real question about the Reds' starting line-up is which forward will play between the Italians. This week's trade that saw Jesús Jiménez dealt to FC Dallas means it'll come down to either Canadian international Ayo Akinola or newcomer Adama Diomande.
Diomande, 33, had great success playing under Bob Bradley at LAFC and Stabæk in Norway's first division. The Norwegian international bagged 25 goals and tallied three assists in all competitions at Stabæk in 2015. At LAFC, Diomande scored 24 goals and added 11 assists in 52 appearances across all competitions from 2018 to 2020. Incredibly, nine of those goals came in his first seven league games.
Bradley views Diomande as someone who can offer TFC something different in attack compared to Akinola and the departed Jiménez.
"He's a guy who as a striker, [with] the timing of his runs, his ability to receive balls on the move going forward, can get into the box. He's a good guy in the group; he's got a strong personality. He's experienced, he's smart, so I think for us he's a good guy to have," Bradley said last month.
But it doesn't appear that Diomande will crack the starting 11 right away as he hasn't progressed as far in pre-season as was expected of him.
"Dio, we're moving him along a little bit slower, just to get him physically right. He was able to play 45 minutes against LAFC [a 2-1 loss on Feb. 11]. He's not yet 100 per cent and doing all the things that I know he can do for our team. But I still thought it was positive to see what he was able to do in the first half," Bradley said last week.
That could open a window for Akinola, who has something to prove this year. After enjoying somewhat of a breakout season in 2020 when he scored nine goals in 15 MLS appearances, the young Canadian has tallied just five times in league play over the last two years as he's battled injuries and consistency issues.
(Top photo courtesy of Canada Soccer)
---
TFC Republic has a comments section! At the very bottom of every story, there is a feature where you can post your comments, so be sure to share your thoughts and views.