Newsletter
TFC Republic Weekly: May 8-14 lookahead
Toronto FC will renew its rivalry against CF Montreal with two important games this week, including in the quarter-finals of the Canadian Championship.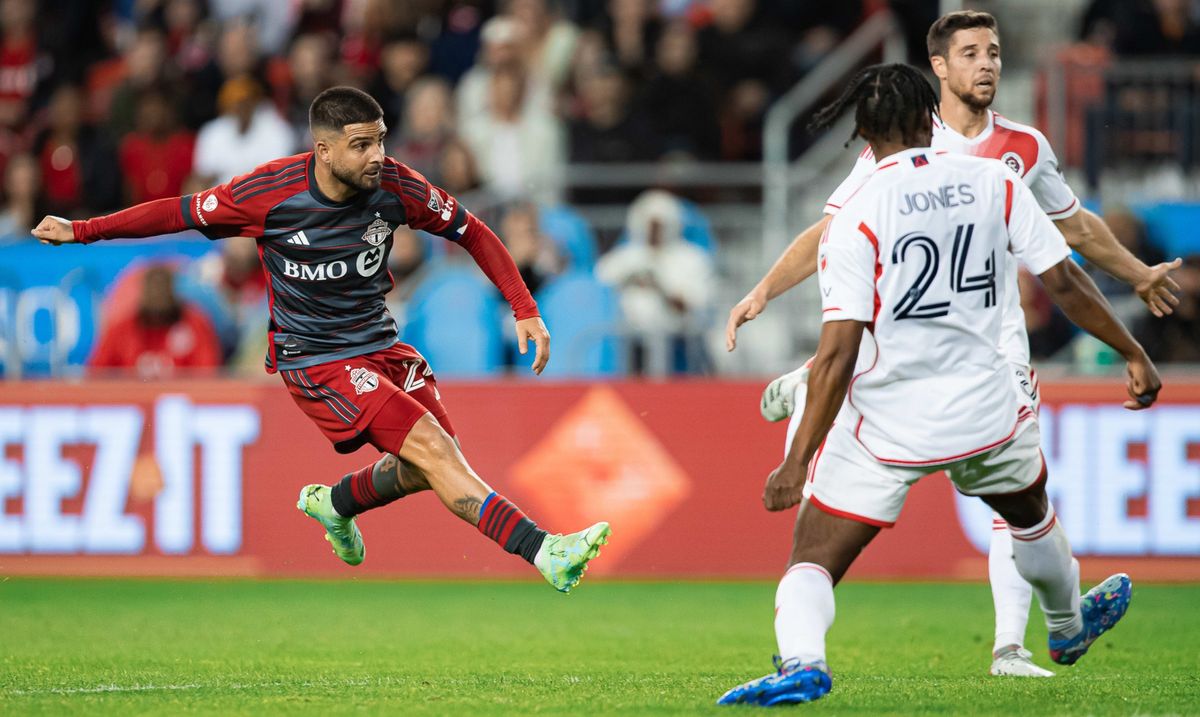 Welcome to the latest edition of TFC Republic Weekly, a free email newsletter that will land in the inbox of both paid subscribers and free members of TFC Republic every Monday.
This newsletter will look at what's in store over the next seven days for Toronto FC and set up its schedule of games for the week.
You'll also get a glimpse of what to expect at TFC Republic in the coming days.
So, without further ado...
A backwards step for TFC in loss to Revolution
It's one step forward, one step backwards for Toronto FC.
In the last three weeks, TFC have put in three completely different performances: dreadful away to Philadelphia, commanding at home against NYCFC, and completely flat in this past weekend's 2-0 loss to New England at BMO Field.
"We didn't give ourselves a chance today," coach Bob Bradley admitted after Saturday's loss.
For Toronto (2-3-6), there was no shame in losing to MLS-table-topping New England (7-1-3), who is now unbeaten in eight games.
But this limp and lifeless performance won't inspire much confidence amongst the TFC faithful who have been patiently waiting for the Reds to put together a string of results and go on a sustained run. Toronto hasn't won consecutive MLS games since Aug. 6-13, 2022, and has just two victories in its last 17 league outings.
Bradley called it a frustrating night and struggled to point to any positives from his team when speaking to reporters in the post-game press conference.
"You could see the frustration on the field," Bradley said.
Bradley admitted TFC "is still not as consistent and as strong of an attacking team as we need to be," and that his side didn't create enough big chances against the Revolution.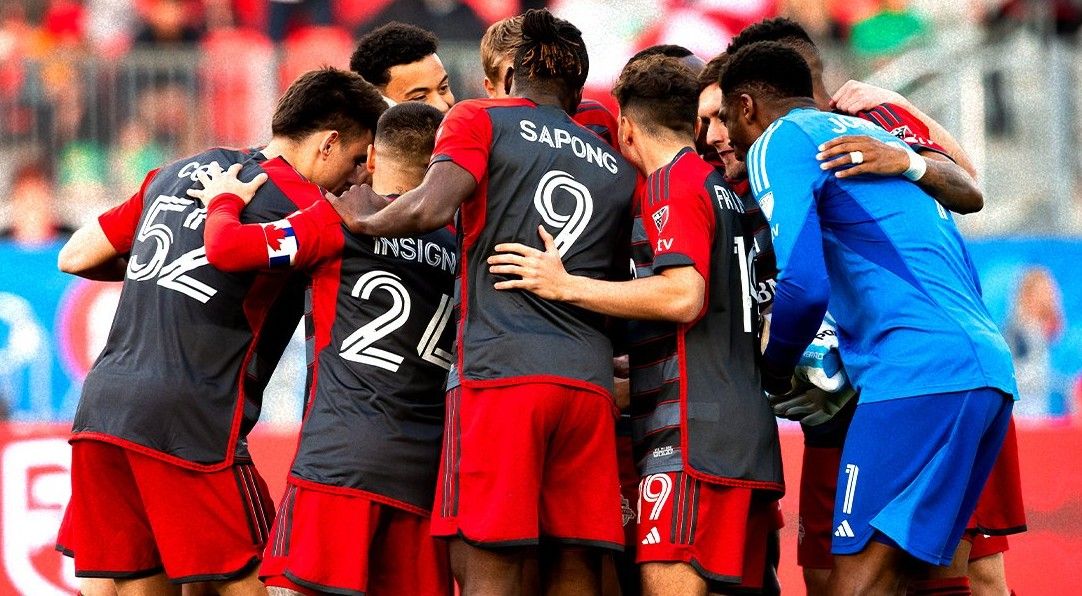 Injuries piling up for the Reds
Toronto FC's depth and bench strength is going to be seriously tested this month with a number of key players dealing with injuries.
Captain Michael Bradley (lower body) has missed the Reds' last four games – his previous appearance came in a 0-0 draw away to Nashville SC on April 8. The veteran midfielder is noted for his durability, so that's why this spell of absences is so unusual. Last season, Bradley started all 34 games for Toronto and played 3,050 out of a possible 3,060 minutes.
Bob Bradley's hope was that TFC's captain could return to training last week, but that never happened, so it'll be interesting to see how the midfielder progresses over the next few days and whether his injury situation is trending in the right direction.
Jonathan Osorio sat out a second consecutive game last weekend after suffering a strained medial collateral ligament in training. Osorio previously played a full 90 minutes in a 4-2 loss away to the Philadelphia Union on April 22, assisting on both of TFC's goals. Bob Bradley couldn't give a timeline as to when Osorio might be able to return to action when asked by reporters last week. A lengthy injury absence by the Canadian international would be a big blow for a Toronto side that has lacked consistency this season.
Víctor Vázquez recently travelled to Barcelona where he consulted with a doctor he had previously worked with and had a successful procedure on his foot. Bob Bradley said last week he expects Vázquez to be out for a few months. Vázquez has been limited to just four appearances totalling 94 minutes in his second tenure with TFC. His previous outing for Toronto came on April 1 at home against Columbus when he came off the bench as a late substitute
Matt Hedges was originally listed as a starter on the official team sheet for Saturday's match, but he ended up being a late scratch after suffering a lower leg injury in the pre-game warm-ups. Whether or not it's serious will likely be determined this week.
TORONTO FC TICKET DISCOUNT FOR TFC REPUBLIC SUBSCRIBERS!
TFC Republic subscribers can get up to a 25% discount (including no Ticketmaster fee) on ticket prices for Toronto FC home games.
To receive the special promo code, email me at
johnmolinaro@rogers.com
(Please don't share promo code with non-TFC Republic subscribers).
TFC vs. CF Montreal: Twice in one week
This is going to be a busy week for TFC, with two games against bitter rivals CF Montreal over the course of five days.
On Tuesday, TFC hosts CF Montreal in the Canadian Championship quarter-finals (7:00 p.m. ET/OneSoccer). The Reds then take on Montreal in MLS action on Saturday at Stade Saputo (7:30 p.m. ET/Apple TV).
If Toronto beats Montreal on Tuesday, it'll host the winner of the Forge FC vs. Atletico Ottawa match in the semifinals later this month. The Reds shut out Montreal 4-0 at BMO Field in the semifinals of the 2022 tournament, a game that featured a brace by Ayo Akinola.
CF Montreal (4-6-0) lost its opening three games of the MLS season and had just one win through its first seven outings. But things have started to turn around for Hernán Losada's side, as they've won their last three in a row, including a 2-0 home win over Orlando City on Saturday. All three of Montreal's wins have shutouts, all 2-0 victories.
Honduran forward Romell Quioto leads the team in scoring with three goals, while goalkeeper Jonathan Sirois has started 10 of 11 games with three clean sheets.
"It will be a good test for us. Hopefully the level of the contest will really bring out something in us, where you know, there's some hunger and guys will go out there and really compete," Mark-Anthony Kaye said of Tuesday's match.
---
---
Stories to look out for at TFC Republic
With 11 games in the books, we're roughly a third of the way through the MLS regular season, and there are a series of big questions lingering for Toronto FC. Will Richie Laryea stay? What kind of roster moves, if any, will TFC make this summer? Is Bob Bradley's job on the line. I'll answer these important questions and a few in my column later this week. Look for my column in the coming days.
Other stories that will be published later this week include:
In-depth pre- and post-game coverage of TFC's two games against CF Montreal.
A video blog on the state of the union at Toronto FC.
The return of our "TFC flashback" history series
The weekly TFC injury report (ahead of Saturday's match).
The reader mailbag is back!
And much more!
---
TFC Republic mailbag
TFC Republic will feature a regular reader mailbag column where I answer questions from subscribers about Toronto FC and Canadian soccer in general.
I'll answer the best questions submitted to me by TFC Republic readers, so feel free to drop me an email at johnmolinaro@rogers.com. You can also reach out to me via Twitter and Facebook.
(Top photo courtesy of Lucas Kschischang/Toronto FC)
---
TFC Republic is a paid-subscription website. All of the content at TFC Republic is behind a paywall, and you need to be a subscriber to access it. It costs only $8 for a one-month subscription, or $50 for a full year (prices include 13% GST/HST). What a great deal, eh?  Don't miss out, and order your TFC Republic subscription today!