Newsletter
TFC Republic Weekly: June 28-July 4 lookahead
Will this be the week that the hurt finally ends for Toronto FC? Can the Reds starts to rebuild? Or will the season slip further away from them?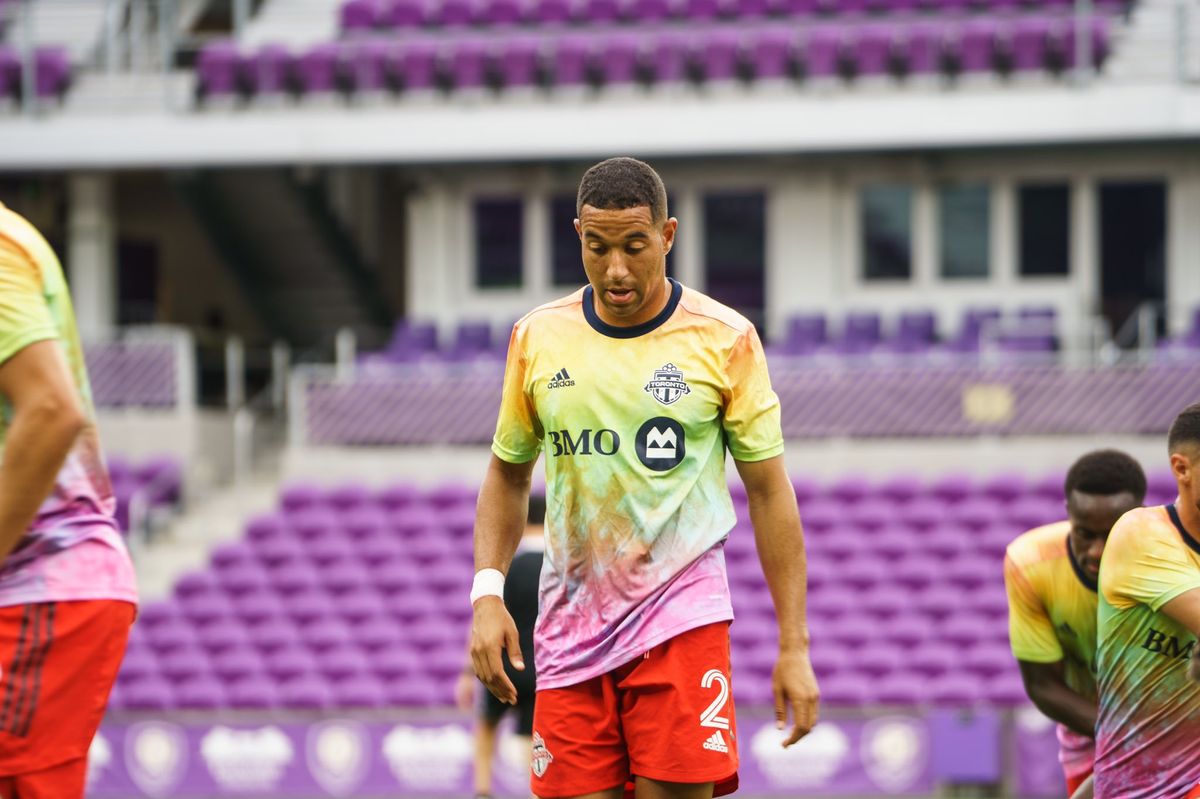 Welcome to the latest edition of TFC Republic Weekly, a free email newsletter that will land in the inbox of both paid subscribers and free members of TFC Republic every Monday.
This newsletter will look at what's in store over the next seven days for Toronto FC, and set up their schedule of games for the week.
You'll also get a glimpse of what to expect at TFC Republic in the coming days.
So, without further ado...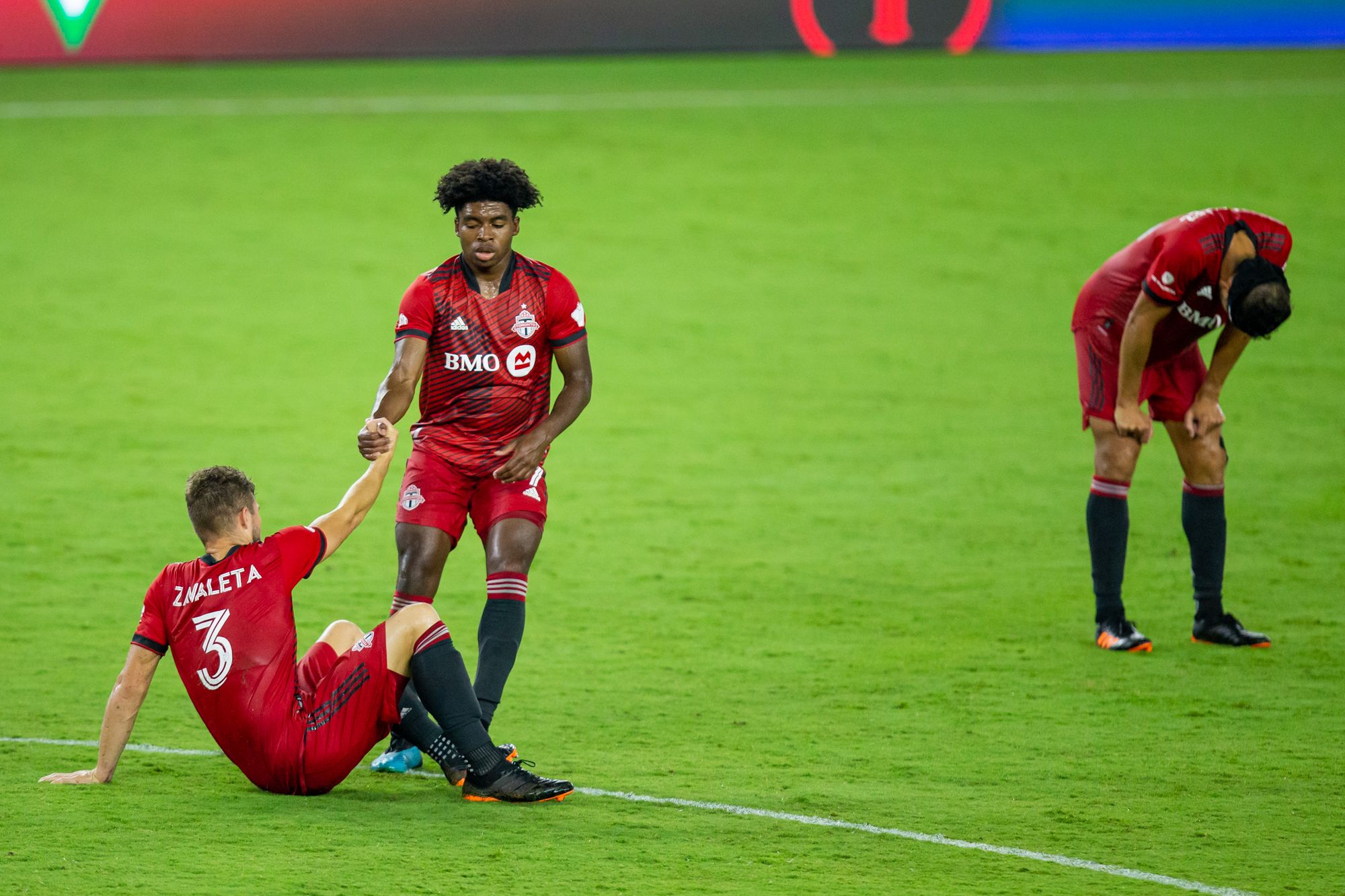 TFC vs. D.C. United on Saturday
Toronto FC will try to prevent the MLS season from slipping further away when it pays a visit to D.C. United on Saturday (5:30 p.m. ET).
The Reds are coming off a 2-0 home loss to FC Cincinnati on the weekend, their fifth loss in a row and a result that extended their winless run to six games. TFC (1-7-2) is off to its second-worst start to an MLS season in club history, eclipsed only by the nine consecutive losses to begin the 2012 campaign.
At one point in speaking with reporters on Saturday, coach Chris Armas seemed at the end of his tether when asked what he said to his players after this latest loss.
"There's a lot of winners in that (locker)-room and winners don't accept this. We don't. We don't do it. Imagine our supporters? It's disaster. I'm embarrassed. I'm tasked to do a job here… Gotta figure (out) a solution. Can't accept this. Chris Armas doesn't accept this. Supporters (don't accept this), sickening," Armas vented.
D.C. (4-6-1) suffered a 2-1 road loss to New York City FC on Sunday, a setback that ended their modest three-game unbeaten run.
Toronto and D.C. battled to a pair of 2-2 draws in 2021, including at the MLS is Back Tournament. D.C. leads the all-time series with 14 wins and 10 draws in 34 meetings. These teams will meet again on the last day of the season on Nov. 7.
CPL season rolls along
The Canadian Premier League kicked off its third season this past weekend with a pair of double-headers at IG Field in Winnipeg, the home of the league's single-site event.
Forge FC and HFX Wanderers FC, finalists from last year's Island Games, both suffered 2-0 losses, while Atletico Ottawa and Cavalry FC collected three points.
There are three more double-header days slated for this week, with marquee matches featuring Atletico vs. Cavalry (Wednesday) and Pacific FC vs. York United as Manny Aparicio faces his former club for the first time (Thursday).
There's a few players I'll be keen to keep tabs on in the coming weeks.
Ottawa's Viti Martinez showed flashes of brilliance last summer in PEI, but never quite caught on fire. He's off to a quick start in 2021: The Spanish midfielder scored the winner via a lovely half volley in the 82nd minute against FC Edmonton on the weekend.
Pacific's Ollie Bassett marked his CPL debut by scoring in the Tridents' 2-0 win over HFX Wanderers, firing a long shot from outside the 18-yard box that nestled into the bottom-right corner.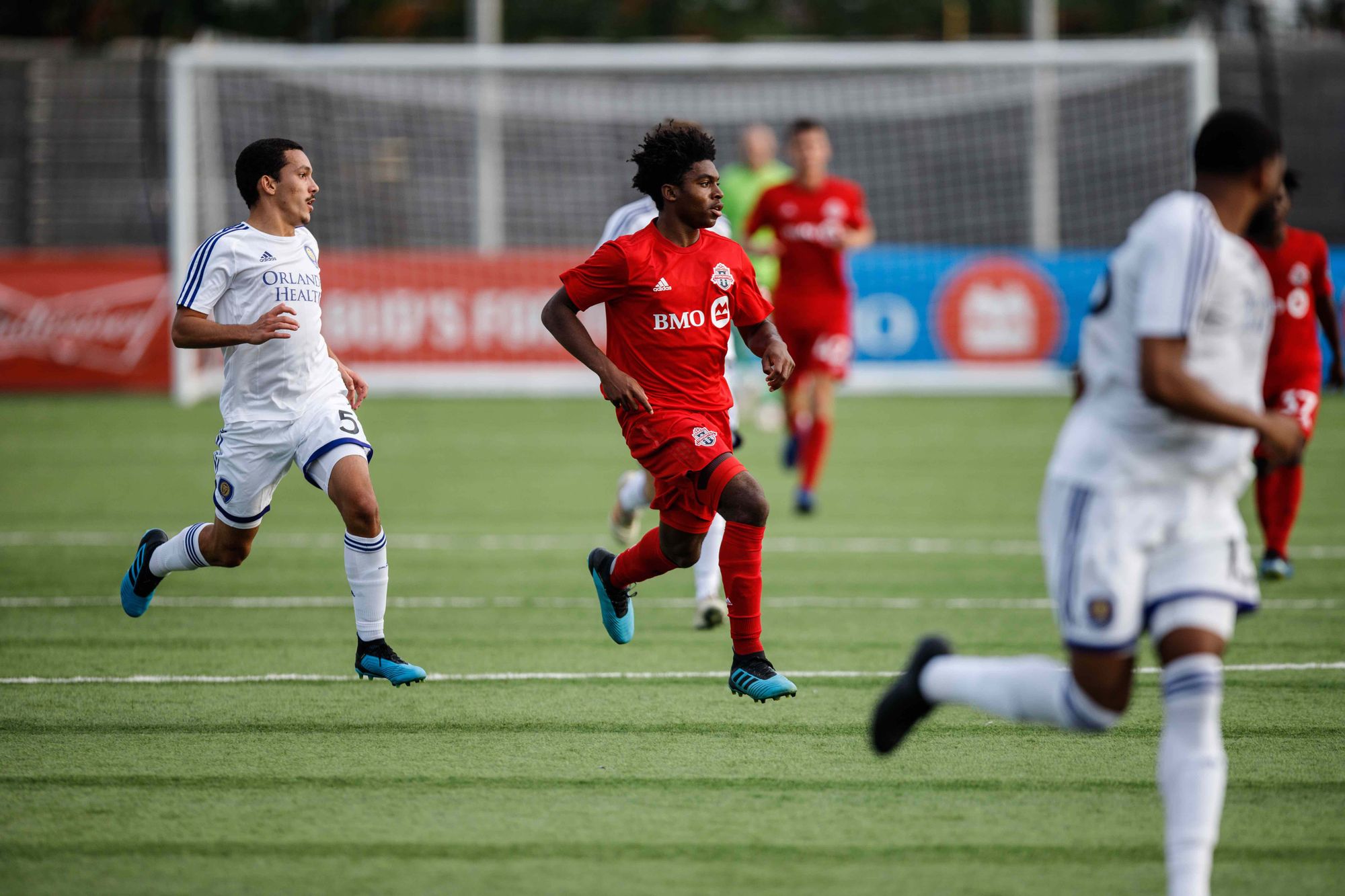 Altidore still on the outs
We've now officially entered the second month of the Jozy Altidore saga.
The issue between TFC and Altidore still hasn't been resolved, and the American forward continues to train on his own away from the rest of the team - something he's been doing since late May following a confrontation with Chris Armas after he was subbed out of a game against Orlando City.
By all accounts the marriage appears headed for a divorce, rather than reconciliation. Complicating matters is the fact that Altidore has another year on his contract after 2021 and, reportedly, a no-trade clause. So, if the Reds are looking to sell him off or trade him, Altidore would have to sign off on it.
Given the state of affairs on the pitch at the moment, one wonders if it might be in TFC's interest (as well in Altidore's best interest) to have him back in the lineup and available for selection while trying to figure out his future. Toronto could use the goal-scoring threat that Altidore provides (it has just 12 goals in 10 games), while Altidore can remain in game shape and show himself off to potential suitors for his services.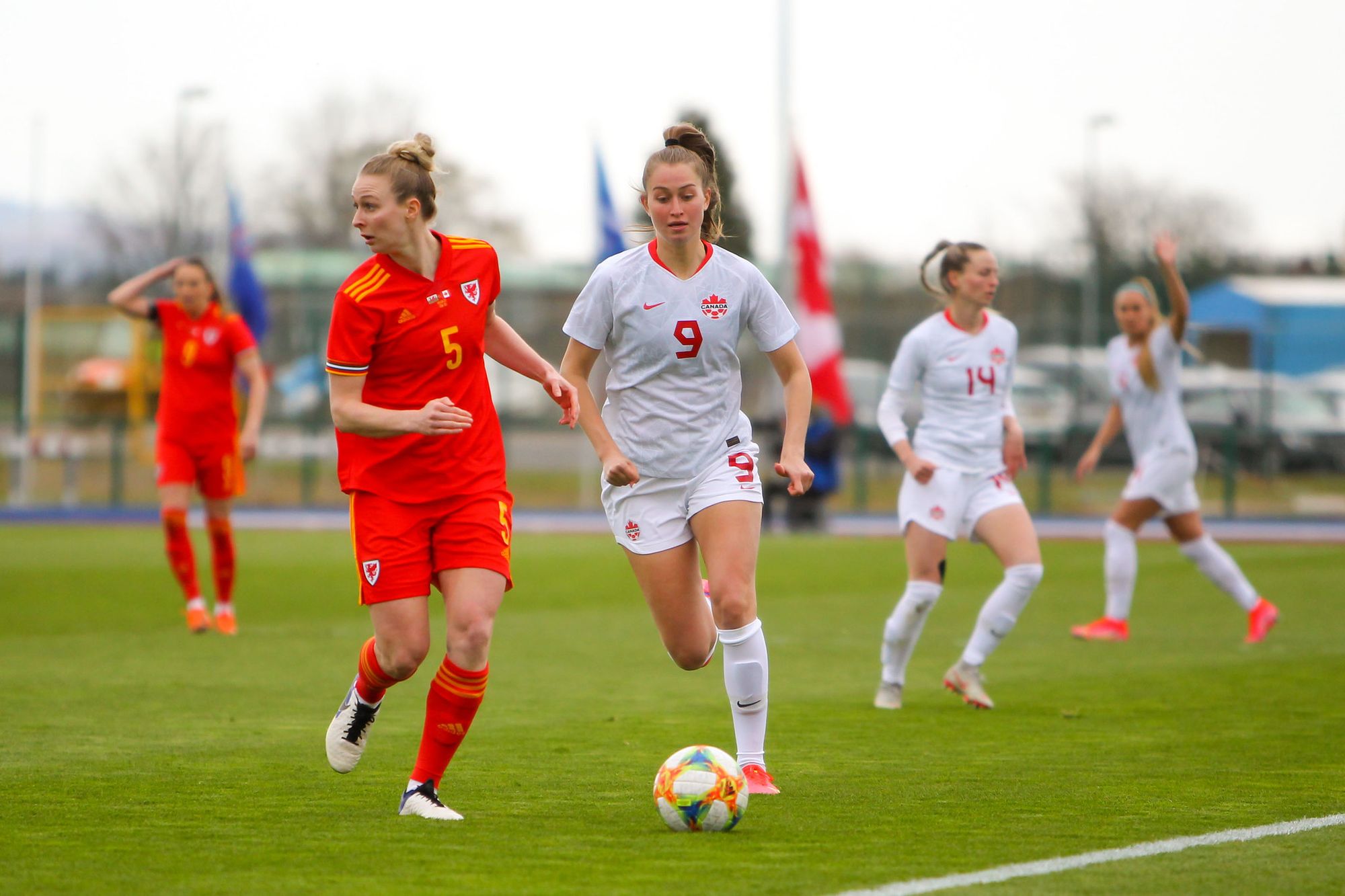 Canadian women open up training camp
Members of the Canadian women's team are expected to arrive in Los Angeles on Monday for a training camp, as Bev Priestman's side prepares for this summer's Tokyo Olympics.
The team will be in California for about a week and will then travel to Japan for its final preparations, including a closed-doors friendly match against a top nation.
Ranked No. 8 in the current FIFA world rankings, Canada opens play at the Tokyo Games on July 21 against No. 10 Japan and No. 37 Chile on July 24 (both games in Sapporo), and then meets Great Britain on July 27 in Kashima. FIFA does not rank Great Britain, but its team will be made up of players from No. 6 England.
Canada has a record of three wins, two losses and two draws, and it has four clean sheets. But it's also been shut out four times and has scored just six goals over those seven games. Even more troubling is that Christine Sinclair, who has long been the team's main goal threat, hasn't scored in her previous eight appearances for Canada dating back to February 2020. It'll be interesting to see if Sinclair can rediscover her scoring touch in Tokyo, and if some of her teammates can chip in with a few goals.
The most recent international window in June saw Canada battle Brazil and the Czech Republic to 0-0 draws in a pair of international friendlies in Cartagena, Spain.
---
---
Stories to look out for at TFC Republic
Jonathan David had a rocky start to his Ligue 1 career with Lille. But the Canadian international eventually found his form (and the back of the net) to help Les Dogues overcome mighty Paris-Saint Germain to win their first French league title in a decade.
How did David eventually come good and become a key figure for Lille? Are the French media as impressed with him as their Canadian counterparts? And will he be at Lille this coming season or be sold off? I spoke to noted French football journalist Tom Williams about David's tenure at Lille. Look for my feature story this week.
Other stories that will be published later this week include:
My column on CPL commissioner David Clanachan dodging questions about recognizing the players' union.
A TFC Republic video blog: on Michael Bradley.
In-depth pre- and post-game coverage of Toronto's match against D.C. United.
My CPL week in review blog.
Another addition of the TFC Republic mailbag!
TFC Republic mailbag
TFC Republic will feature a regular reader mailbag column where I answer questions from subscribers about Toronto FC and Canadian soccer in general.
I'll answer the best questions submitted to me by TFC Republic readers, so feel free to drop me an email at johnmolinaro@rogers.com. You can also reach out to me via Twitter and Facebook.
NOTE: For readers who have signed up for this free weekly newsletter but haven't yet subscribed to TFC Republic, just a reminder you have to purchase a subscription in order to read all of the great content behind the paywall. TFC Republic has very reasonable rates at $8 a month and $50 a year - just click on the subscribe button on the home page.
(Top photo courtesy of torontofc.ca)
---
The TFC Republic newsletter comes out every Monday, and will be emailed to both paid and free members. All other content at TFC Republic is behind the paywall, and you'll need to be a subscriber to access it. It costs only $8 for a one-month subscription, or $50 for a full year (prices include 13% GST/HST). What a great deal, eh?  Don't miss out, and order your TFC Republic subscription today!