Newsletter
TFC Republic Weekly: April 17-23 lookahead
Lorenzo Insigne is back for Toronto FC after his injury layoff, but will the Italian's return be enough to help the Reds start racking up wins?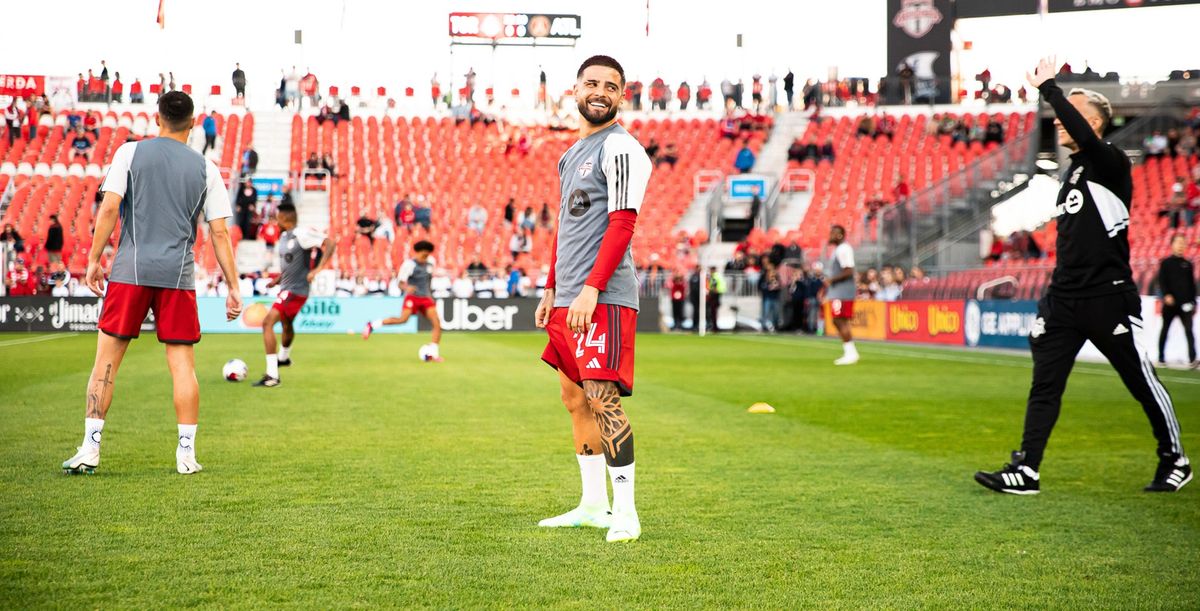 Welcome to the latest edition of TFC Republic Weekly, a free email newsletter that will land in the inbox of both paid subscribers and free members of TFC Republic every Monday.
This newsletter will look at what's in store over the next seven days for Toronto FC and set up its schedule of games for the week.
You'll also get a glimpse of what to expect at TFC Republic in the coming days.
So, without further ado...
Yet another draw for Toronto FC
Toronto FC is still searching for its second win of the MLS campaign following Saturday's 2-2 home draw vs. Atlanta United.
TFC (1-6-1) found themselves trailing twice in the match and needed an injury-time goal from Brandon Servania to rescue a point. Notably, Lorenzo Insigne was back for Toronto, coming on as a substitute in the second half following a lengthy injury absence. Richie Laryea scored in his 100th appearance in all competitions for the Reds, while captain Michael Bradley sat out his first game since 2021 due to a lower leg injury.
Coach Bob Bradley liked how his team fought to stay in the game and was able to come back to tie things up. But he also bemoaned his side's lack of consistency.
"Getting a late goal is important because we've had chances in other games where a late goal could have gotten us three points. There were moments where we played pretty well and had some control, but it was inconsistent. It was a roller-coaster," Bradley said.
The draw extended TFC's unbeaten run to seven games. But the Reds have to find ways to get over the hump in games and start recording wins
"We say it every game: We still have to have an ability to take certain advantages and to do better. There's no special way to make that better. It's just work, week in and week out, seeing which players can get sharper," Bob Bradley stated.
He later added: "Overall there's pluses, but we've got to find ways that we can take some of the football that we play and turn it into more chances and more goals."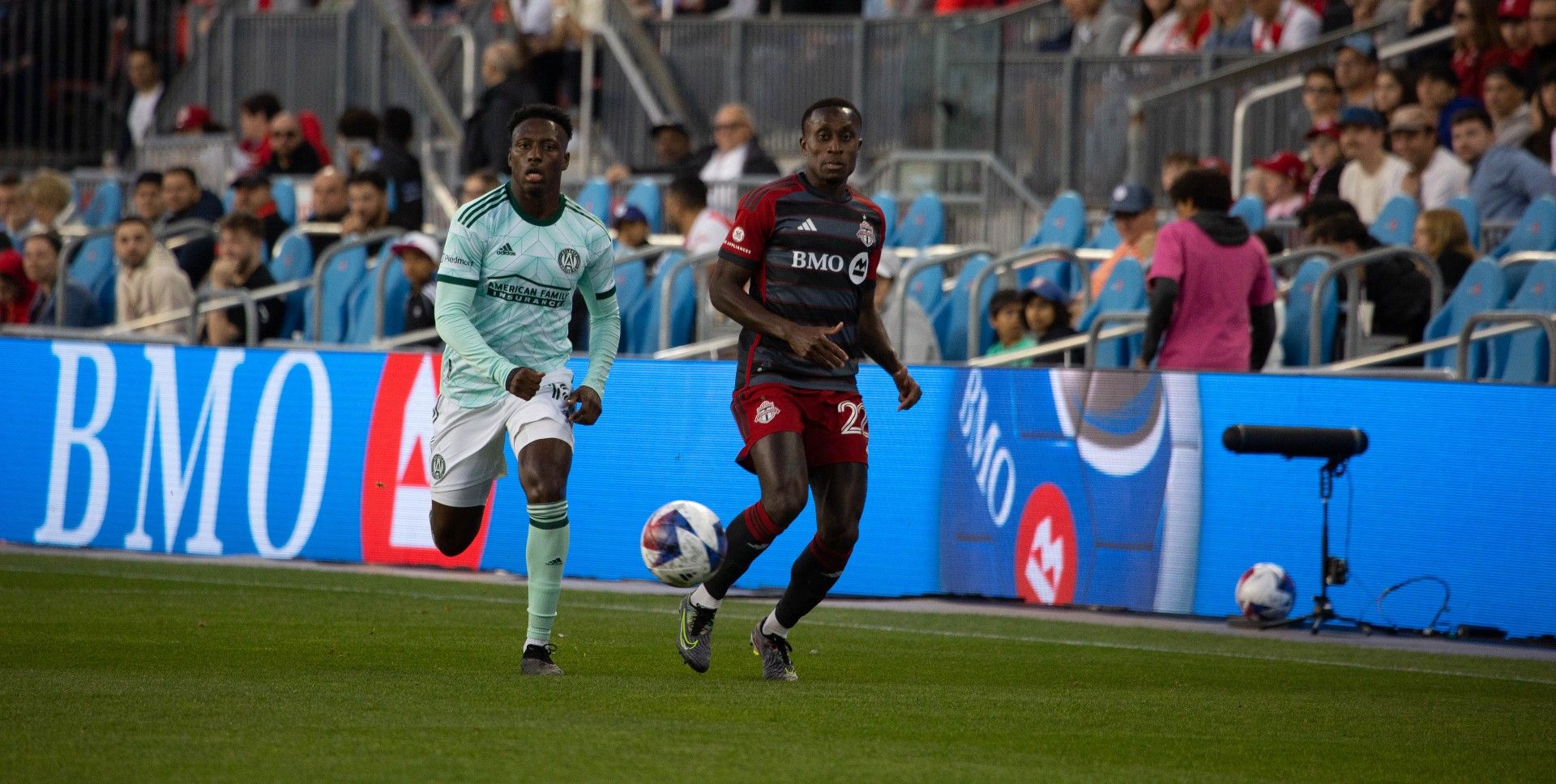 Insigne back, but what about Diomande?
Lorenzo Insigne made his long-awaited return for Toronto on Saturday when he came off the bench in the 77th minute to replace Raoul Petretta
Having sat out the previous six games due to a groin injury, Insigne put in a decent shift in his cameo appearance against Atlanta and showed glimpses of his old self.
The Italian started the attacking sequence that led to Brandon Servania's injury-time equalizer by taking a pass from centre back Lukas MacNaughton and quickly played a sublime one-touch ball that released Jonathan Osorio down the left side. Osorio fed an onrushing Jahkeele Marshall-Rutty, who ended up finding Servania in the box and he tucked his shot home.
"As far as going into the game and still being smart enough and know how to handle certain moments, he can do that. We need to just get him some time so that it adds up more so that he's more dynamic and that he's the full package of what Lorenzo could bring," coach Bob Bradley said.
While Insigne coming back is a step in the right direction for TFC, the club is still trying to get forward Adama Diomande back on the pitch.
The Norwegian has made two starts and logged 122 minutes this season, but he's missed the last five games after injuring his hamstring in the 1-1 road draw against Atlanta United on March 4.
Diomande worked out on his own during team training last week, which is a positive sign considering he hadn't previously participated in practices in any capacity for several weeks.
"[He's] not yet ready to be part of the squad ... Hopefully next week," Bradley said last Friday.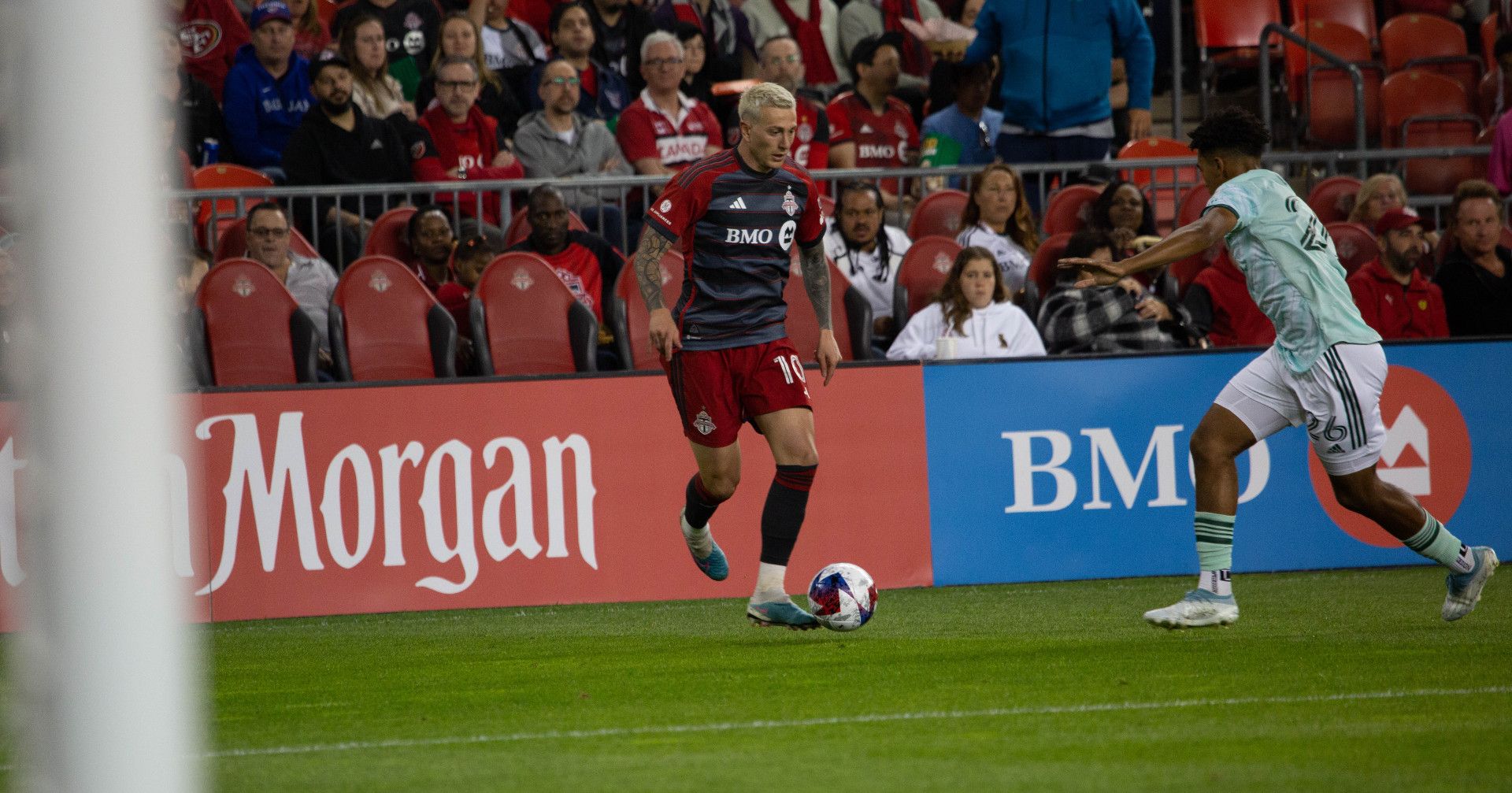 TFC vs. Philadelphia on Saturday
Toronto FC hits the road when they play the Philadelphia Union on Saturday at Subaru Park (7:30 p.m. ET/Apple TV - MLS Season Pass, TSN).
Philadelphia (2-4-2) is coming off a 2-2 draw away to the Chicago Fire, scoring two second-half goals to salvage a point at Soldier Field.
"It's one of those games tonight where when the own goal goes in, you just think it's going to be one of those nights. But I think from that point on, we actually really took over the game and got stronger and showed our fitness and maybe could have stolen the game, too," Union coach Jim Curtin told MLS 360 after the match.
Since a 1-0 home win over Chicago on March 11, the Union are winless in five MLS matches (three losses) and have been shut out twice. Julián Carranza and Dániel Gazdag led the team in scoring with six goals apiece, while Gazdag is also the club's top assist provider (three).
Toronto and Philadelphia last met on Oct. 9, 2022, when the Union earned a 4-0 home win in the Reds' final game of the season. Gazdag ran wild by scoring a hat trick and collecting an assist as TFC were totally outclassed in the loss.
"From start to finish, this was a very very challenging year," coach Bob Bradley told reporters after the game.
These teams will meet again on Aug. 30 at BMO Field
Toronto leads the all-time series against Philadelphia with 12 wins and seven draws in 29 regular season meetings.
---
---
Stories to look out for at TFC Republic
A quarter of the regular season is now the books, and there are a lot of questions pertaining to where things stand with Toronto FC. As a defensive unit the Reds are a far more cohesive side compared to last year. But the attack has looked somewhat uninspired, and the team's forwards have combined for just one goal. My quarterly report will examine TFC's first quarter of the campaign and tries to answer the big questions surrounding the club at the moment. Look for the story in the coming days.
Other stories that will be published later this week include:
Peter Galindo returns with his analytics and tactical column that looks at TFC through the first eight matches of the season.
In-depth pre- and post-game coverage of TFC's road game against the Philadelphia Union.
My regular TFC random thoughts column.
The weekly notebook from TFC practice with all the latest news ahead of Saturday's game.
My feature story on Mark-Anthony Kaye and racism in MLS.
The weekly TFC 2 report is back.
And much more!
---
TFC Republic mailbag
TFC Republic will feature a regular reader mailbag column where I answer questions from subscribers about Toronto FC and Canadian soccer in general.
I'll answer the best questions submitted to me by TFC Republic readers, so feel free to drop me an email at johnmolinaro@rogers.com. You can also reach out to me via Twitter and Facebook.
TORONTO FC TICKET DISCOUNT FOR TFC REPUBLIC SUBSCRIBERS!
TFC Republic subscribers can get up to a 25% discount (with no Ticketmaster fee) on ticket prices for Toronto FC home games.
To receive the special promo code, email me at
johnmolinaro@rogers.com
(Please don't share promo code with non-TFC Republic subscribers).
(Top photo courtesy of torontofc.ca/Andy Truong)
---
TFC Republic is a paid-subscription website. All of the content at TFC Republic is behind a paywall, and you need to be a subscriber to access it. It costs only $8 for a one-month subscription, or $50 for a full year (prices include 13% GST/HST). What a great deal, eh?  Don't miss out, and order your TFC Republic subscription today!