Feature
Marshall-Rutty and the year that could've been for Toronto FC
A knee injury derailed his campaign for TFC, but the Canadian teenager took it all in stride and viewed it as a learning experience.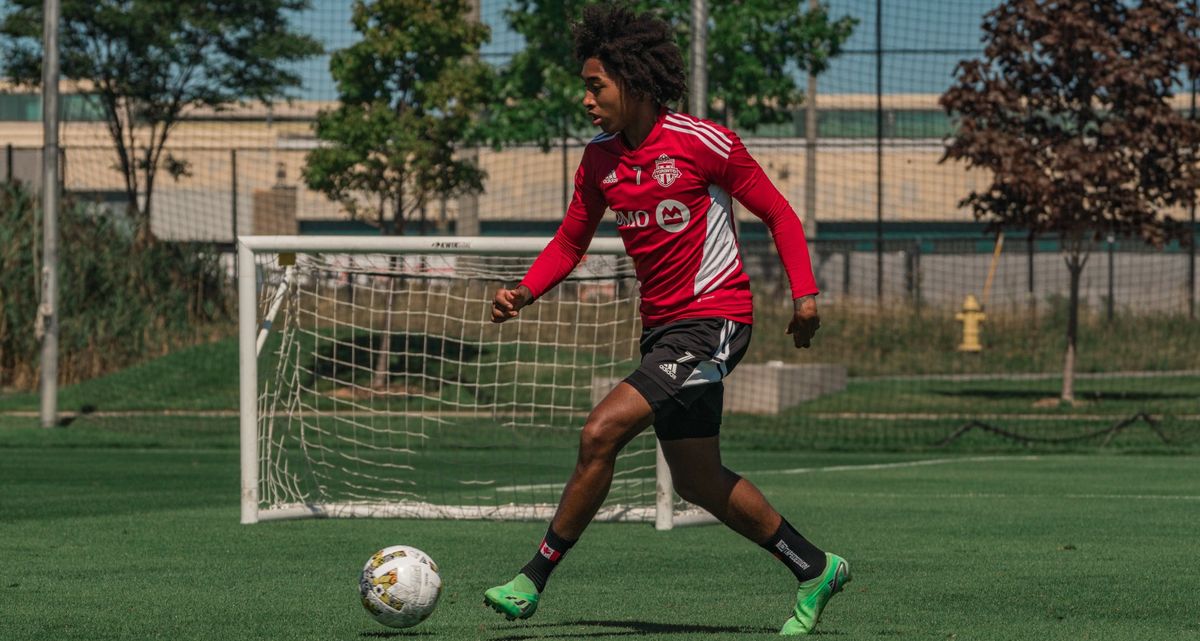 All of the stars seemed to align for Jahkeele Marshall-Rutty ahead of the 2022 MLS season.
Despite being one of Canadian soccer's most promising prospects, the Canadian teenager was limited to just 11 league appearances (four as a starter) last year as he frittered away on the bench under Chris Armas and Javier Perez. But he was given a new lease on life when newly-installed coach Bob Bradley told him in pre-season training camp that he was going to be the club's starting right fullback this year
Marshall-Rutty earned his first career MLS start in TFC's season opening 1-1 draw away to FC Dallas, and put in a decent account of himself as he went the full 90 minutes, and was named to the MLS team of the week.
But things suddenly fell apart for Marshall-Rutty in the 12th minute of the third game of the year when was forced off against the Columbus Crew. Having started in Toronto's previous matches, he would make one more appearance off the bench against D.C. United the week after the trip to Ohio, before a scan revealed loose cartilage in his knee and that surgery would be required. He ended up being sidelined until mid-June, by which point he lost his role as a starter, and only made 13 more league appearances (two starts) upon his return.