Newsletter
TFC Republic Weekly: December 5-11 lookahead
Now that Canada's run at the FIFA World Cup is over, Jonathan Osorio's future with Toronto FC could soon be decided.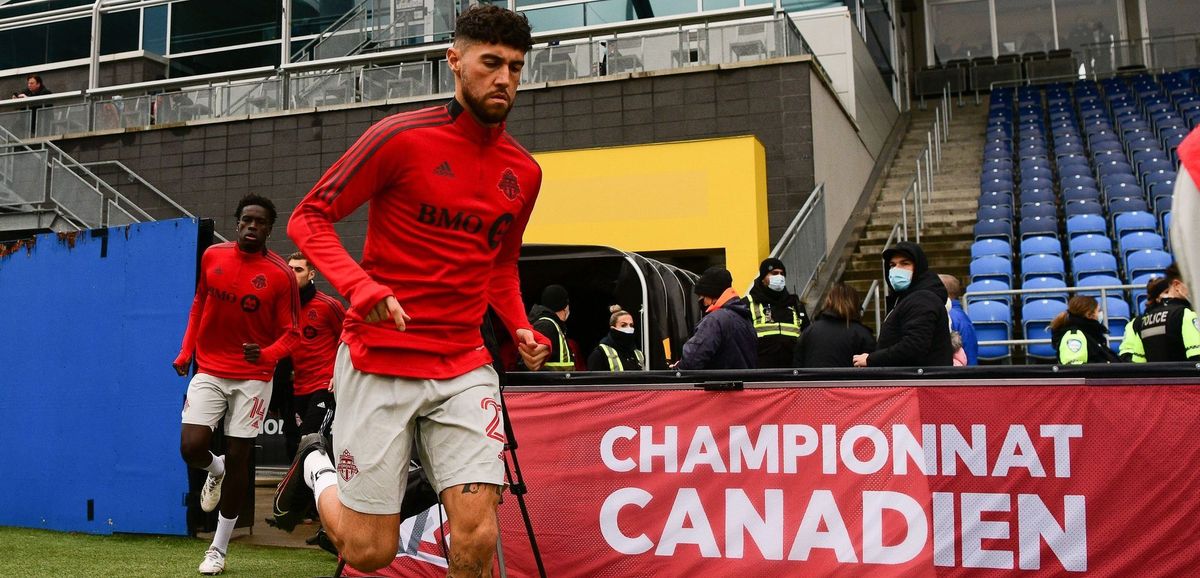 Welcome to the latest edition of TFC Republic Weekly, a free email newsletter that will land in the inbox of both paid subscribers and free members of TFC Republic every Monday.
This newsletter will look at what's in store over the next seven days for Toronto FC, and set up their schedule of games for the week.
You'll also get a glimpse of what to expect at TFC Republic in the coming days.
So, without further ado...
Big decisions still loom for Toronto FC
The next few weeks could be huge for Toronto FC as it faces some very big decisions with regards to out-of-contract veterans Jonathan Osorio and Chris Mavinga.
Osorio, 30, has previously indicated he'd like to play abroad before his career is over, so this off-season might be his last and best chance to make that move. Osorio told reporters in October he would consider signing as a free agent with another MLS team if the offer was right. He also said that he'll make a decision about his future after the FIFA World Cup in Qatar. Canada exited the tournament last week, which means you can expect talks between the player and the club to speed up and intensify.
Osorio is in the driver's seat here, as he controls his fate, which puts the Reds in a somewhat disadvantageous position. By all accounts, TFC hasn't given up trying to lock up Osorio, but there will come a time - and it'll come sooner rather than later - when they'll either re-sign him or have to start looking at other players to replace the Canadian international ahead of next season.
The same goes for Mavinga who had his contract option declined, although TFC continues to negotiate with the centre back over a new deal. Mavinga earned $1,037,500 US in 2022, but he didn't live up to that contract after suffering through a series of injuries, family issues and bouts of inconsistency. Toronto is eager to have Mavinga agree to terms on a less expensive deal so they can clear up some salary cap room.
How much of a pay cut Mavinga, 31, would be willing to accept is the issue. If he turns his nose up at a reduced contract, it will force the Reds to delve into the trade and free agent markets to sign a replacement, as the centre back position was already an area that Bob Bradley identified as needing an upgrade. Would Bradley be willing to cut loose a player of Mavinga's standing, especially after club president Bill Manning preached about the need for roster continuity ahead of the 2023 MLS campaign? Time will tell how this plays out.
The Reds also remain in pursuit of centre back Matt Hedges, a veteran of 11 MLS campaigns (all with FC Dallas) who is a free agent this off-season. He has had talks with Toronto FC, a well-placed source told TFC Republic, but several teams are also interested in him.
Also, TFC selected Víctor Vázquez in the second stage of the MLS re-entry draft last month, and had until last Tuesday to table the Spanish veteran a contract offer. A source told TFC Republic last week that the club remained in discussions with Vázquez about a deal.
It's important to remember that TFC must come to terms with Vázquez on a new contract, so there's no guarantee he'll actually play in Toronto. If they don't, TFC would still hold his right of first refusal, which means they would get something if he ended up at another MLS team.
This happened before in 2019 when Toronto selected former New England Revolution attacker Juan Agudelo during the second stage of the MLS re-entry draft. They couldn't come to terms with Agudelo and ended up trading his rights to Inter Miami for a third round 2021 MLS SuperDraft.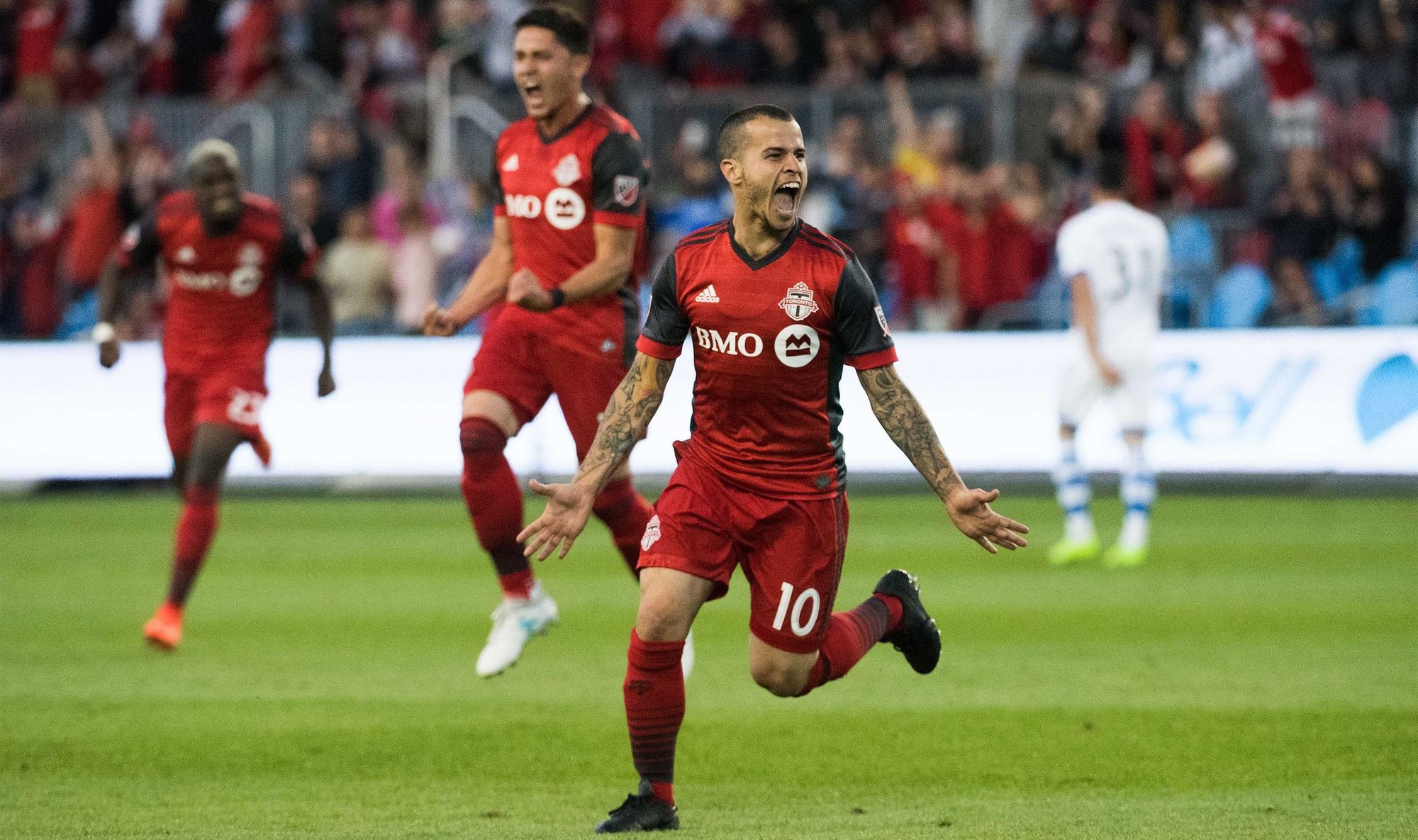 2023 pre-season: Reds to play at Coachella Valley Invitational
There was a bit of news from Toronto FC last week as the club announced it'll be competing in the 2023 Coachella Valley Invitational tournament as part of its pre-season preparations for next year's MLS campaign. The 12-team competition runs from Jan. 29 to Feb.18, 2023 at the Empire Polo Club in Indio, California.
Here is TFC's schedule for the tournament:
Wednesday, Feb. 8 – Toronto FC vs. Vancouver Whitecaps FC (4:00 p.m. ET)
Saturday, Feb. 11 – Toronto FC vs. LAFC (2:00 p.m. ET)
Wednesday, Feb. 15 – Toronto FC vs. Portland Timbers (5:00 p.m. ET)
The club also revealed it will announce its full 2023 pre-season schedule in the coming weeks.
It might not seem so important, but the fact the Reds were able to lock themselves into a competitive exhibition tournament in February where they'll play other MLS teams is a big deal. Pre-season preparation isn't a make-or-break situation. Some teams have had horrible pre-seasons and then gone on to enjoy successful MLS campaigns that same year.
But for a TFC side that underwent massive roster turnover last year and is expected to see some more players come in and move out over the next two months, the Coachella Valley Invitational will be a chance for the team to come together, gel and get some games under their feet.
It'll also offer Bob Bradley a chance to take a look at some TFC 2 players who might be on the cusp on the first team, as well as bring in some trialists. You'll recall that Kadin Chung signed with the Reds this year after being invited to pre-season camp by Bradley.
---
---
Stories to look out for at TFC Republic
After spending three years in the TFC's youth academy, Jordan Hamilton signed a homegrown player contract with the senior team as a 17-year-old on Jan. 6, 2014. The Canadian forward made three MLS appearances during his first two seasons with the club, while also going out on loan to the Wilmington Hammerheads of the USL and Portuguese outfit C.D. Trofense. Hamilton saw a bit more action with the senior team in 2016, and scored a brace against the Montreal Impact in the Canadian Championship. He also scored his first MLS goal that same year. But after two and half more years, Hamilton was traded to the Columbus Crew on July 11, 2019. He left Toronto having scored 11 goals in 53 MLS regular season games over five years.
I recently chatted with former TFC forward Jordan Hamilton, now with Forge FC of the CPL, to discuss his departure from the club, whether he was given enough of a chance to succeed with the Reds, and much more. Look for my feature story in the coming days.
Other stories that will be published later this week include:
My weekly TFC random thoughts column.
A feature story on where things stand at the moment with Toronto FC's roster.
A feature looking back at TFC 2's historic 2022 campaign in MSL NEXT pro.
My column on what's next for the Canadian men's team.
The latest instalment of our Toronto FC Flashback series.
Another edition of reader mailbag!
And more!
---
TFC Republic mailbag
TFC Republic will feature a regular reader mailbag column where I answer questions from subscribers about Toronto FC and Canadian soccer in general.
I'll answer the best questions submitted to me by TFC Republic readers, so feel free to drop me an email at johnmolinaro@rogers.com. You can also reach out to me via Twitter and Facebook.
(Top photo courtesy of Canada Soccer)
---
TFC Republic is a paid-subscription website. All of the content at TFC Republic is behind a paywall, and you need to be a subscriber to access it. It costs only $8 for a one-month subscription, or $50 for a full year (prices include 13% GST/HST). What a great deal, eh?  Don't miss out, and order your TFC Republic subscription today! (Note: All subscriptions are non-refundable once they are renewed.)