News
Transaction tracker: TFC adds defender Kobe Franklin to roster
Toronto FC has signed the 19-year-old to a homegrown contract through 2024, with options for 2025 and 2026.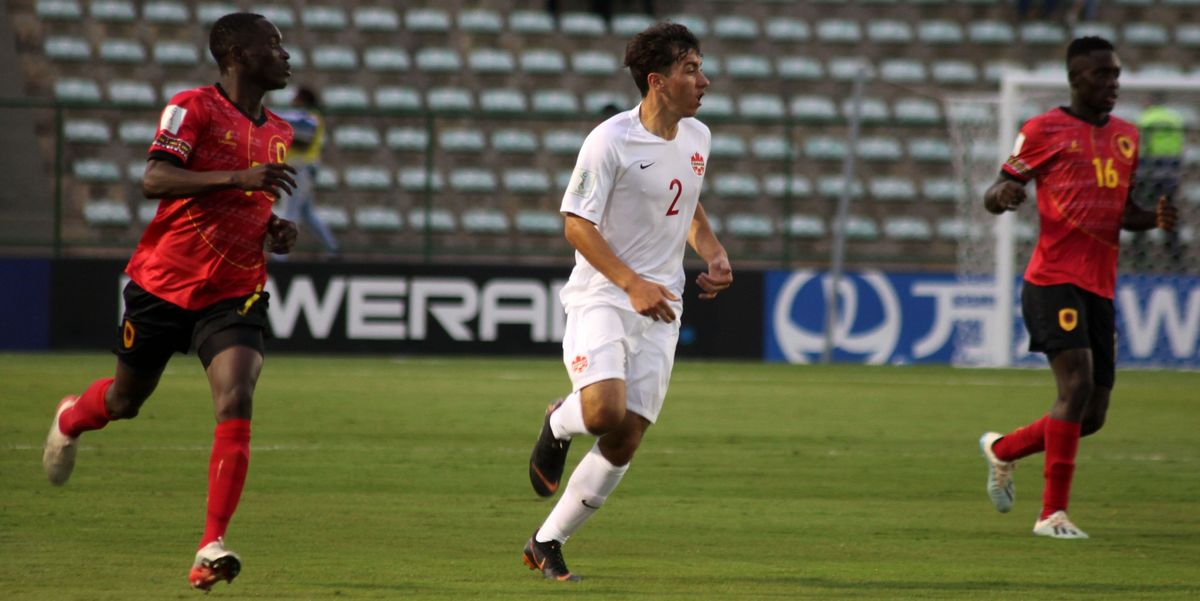 The transaction tracker at TFC Republic is a special feature where we will list all of the roster additions and cuts, trades, signings and re-signings, and transfers made by Toronto FC, and examine what each move means for the club moving forward.
It's a great way to keep tabs on what Toronto FC is doing and how it's building its roster, as we look at each transaction in a bit of detail. To see the tracker in full and looks at previous roster moves this off-season, CLICK HERE.
TFC Republic is on a
free trial this week
, so please enjoy this story and many more that will come out from behind the paywall until Sunday, Feb. 26.
You can subscribe to TFC Republic by
CLICKING HERE
, or by clicking on the subscribe button on the home page. A monthly subscription costs just $8, while a yearly subscription is $50 (a savings of 48%).
Feb. 24, 2023: Reds add Kobe Franklin to 1st team roster
Toronto FC announced it has signed defender Kobe Franklin to a homegrown contract through 2024, with options for 2025 and 2026. Franklin becomes the 32nd player in club history to sign for the first team from the youth academy.
Quick analysis: This hardly comes as a surprise, as Franklin spent pre-season camp training with the first team, and his addition to the MLS side's roster was a move that had been in the making for some time.
The signing of Franklin, a 19-year-old from Toronto, gives TFC some added defensive depth going into the season. It's likely that playing opportunities for the youngster will be few and far between in 2023, but having another bright prospect in the team to build for the future is always a good thing.
Franklin joined TFC's youth academy in 2017, and spent the previous two seasons with TFC 2, playing a big role in helping the junior Reds qualify for the playoffs last season for the first time in history. In his debut campaign with TFC 2 in 2021, Franklin was named to the USL League One All-League First Team, and he was a finalist for the USL League One Young Player of the Year and Defender of the Year awards. In total, Franklin scored four goals and tallied six assists during his time with TFC 2.
Toronto-based journalist James Grossi is the foremost authority on TFC 2, having covered the team in an in-depth fashion for several years. After last season, he told TFC Republic that he believed Franklin was ready to make the jump to Toronto FC from the reserve team.
"When I watched [TFC 2] in 2021, if I had to pick two guys who I thought were ready to join the first team, I'd have said Luca Petrasso and Kobe Franklin. The difference between the two of them is that Petrasso is a few years older and has a couple of inches and a bit more body weight over Franklin," Grossi said.
"There was a little bit of a tiff at the beginning of the TFC 2 season because Kobe was upset that he didn't sign with the first team. But the way he came back [in 2022] and became an even more important player for TFC 2 than he was [the previous] season was really impressive."
Last season, Franklin was signed to a short-term loan by Toronto FC and made his MLS debut as a substitute against FC Cincinnati on May 4, 2022.
At the international level, Franklin played for Canada at the 2019 FIFA U-17 World Cup in Brazil, starting in two of the team's three group stage matches.
---
---
Friday's announcement means TFC now have 27 players signed to their roster for the 2023 season. MLS teams are allowed a maximum of 30 players. But it's important to keep in mind the distinction between the "senior" and "supplemental" rosters, especially when looking at the kinds of player additions the club is in a position to make.
Per MLS rules, up to 20 players (occupying roster slots 1-20) count against the salary cap. These 20 players are collectively referred to as the "senior" roster. Players who occupy roster slots 21-30 are collectively known as the "supplemental" roster. These players do not count against the salary cap. The supplemental roster is primarily limited to homegrown and young players - so, for instance, TFC couldn't sign a big-money Designated Player and put him on the supplemental roster to get around the league rules.
Toronto's senior roster currently stands at 18 members, with nine players on the supplemental roster, including Franklin.
(Top photo courtesy of Canada Soccer)
---
TFC Republic has a comments section! At the very bottom of every story, there is a feature where you can post your comments, so be sure to share your thoughts and views.