Opinion
Reader mailbag: What will TFC do with their 3rd DP slot?
A forward who can play with Lorenzo Insigne and Federico Bernardeschi, and feast off their service is one option for Toronto FC.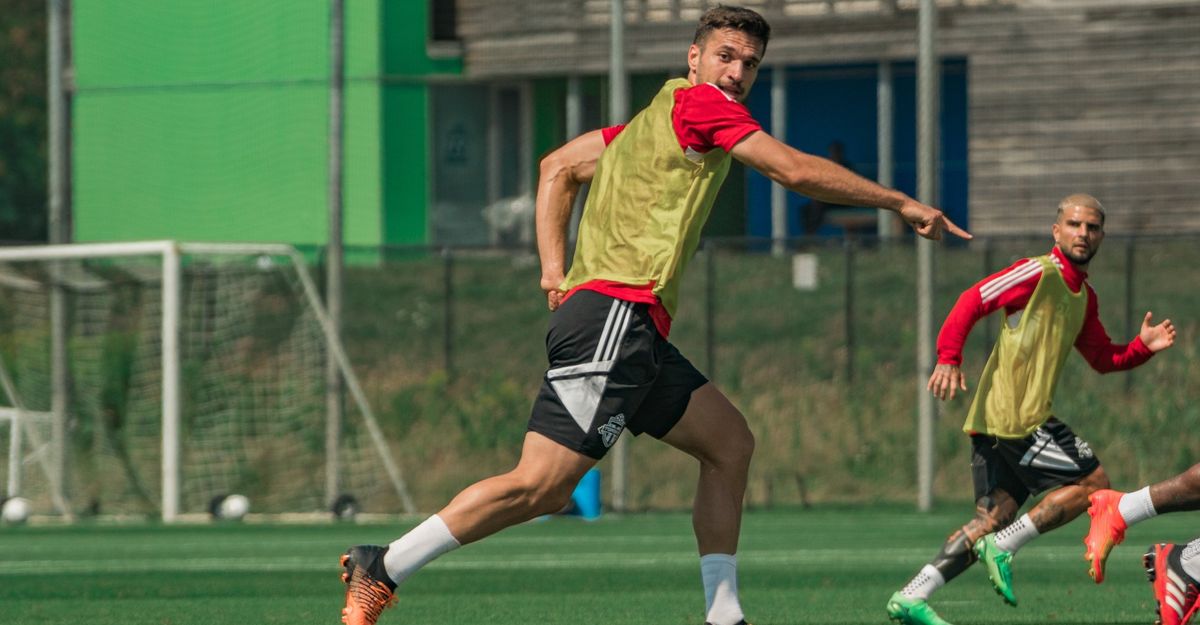 TFC Republic will feature a regular reader mailbag column where I answer questions from subscribers about Toronto FC and Canadian soccer in general.
I'll respond the best queries submitted to me by TFC Republic readers, so feel free to drop me an email at johnmolinaro@rogers.com. You can also reach out to me via Twitter and Facebook.
Here we go...
TFC Republic is on a free trial this week, so please enjoy this story and many more that will come out from behind the paywall until Sunday, Aug. 28.
You can subscribe to TFC Republic by
CLICKING HERE
, or by clicking on the subscribe button on the home page. A monthly subscription costs just $8, while a yearly subscription is $50 (a savings of 48%).
Do you think perhaps that Richie Laryea gets recalled back to Nottingham Forest at some point? I understand the loan with TFC is until next summer, but if he excels in MLS and in the World Cup, is there a chance?
— Tim Drodge
I suppose there's always a chance, but from what I've been told Nottingham Forest is keen to offload Laryea. So, if anything, I could see him being signed by TFC on a full-time basis. As I understand it, the loan deal doesn't include an option for Toronto to buy him back, though, that is something that both parties could always come to an agreement on in the end.
Laryea, 27, spent three seasons with Toronto, where he established himself as one of the best right fullbacks in MLS, before being sold to Nottingham Forest in January. But he saw limited playing time in England's second division, as he was unable to force his way into the starting 11 at Forest, who went on to win promotion to the Premier League under manager Steve Cooper.
Laryea ended up appearing in just five games in the Championship last season, and he likely wasn't going to feature much in the club's return to the English topflight in 2022-23, especially after the club recently brought in right fullback Neco Williams from Liverpool.
I don't think Cooper's view on Laryea is going to change, even if the Canadian international continues to excel in MLS and breaks out at the World Cup.
Also, considering what TFC had to do to bring Laryea back on loan - they made two separate trades and gave up $340,000 in General Allocation Money to get the top spot in the allocation order - they won't be keen to send Laryea back to Nottingham until the loan deal is completed.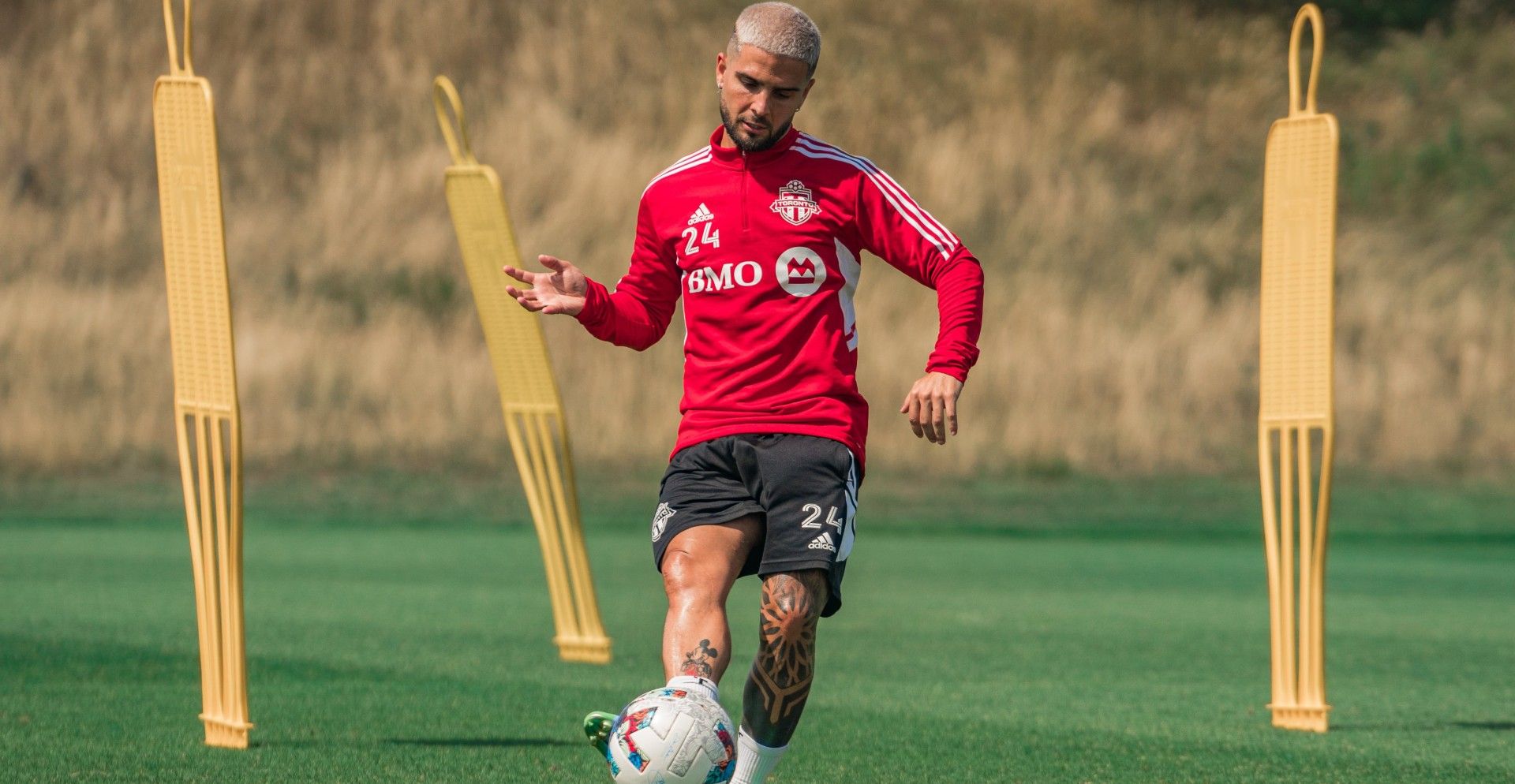 What do you think is the plan for the TFC's 3rd DP spot?
— Reno Puglisi
By all accounts, coach Bob Bradley (who also serves as TFC's sporting director) and club president Bill Manning are taking a wait-and-see approach with regards to the open DP slot.
There are several high-profile players who'll be out of contract at the end of the 2022 season - including Jonathan Osorio, Chris Mavinga, Alex Bono - so it makes sense for management to wait until the end of the campaign to see how things shake out on that end. Waiting also allows them to properly evaluate the roster in order to come to a consensus as to what should be their off-season priorities in terms of new recruits and where they need to strengthen.
But just based on what's going on right now, I'd have to believe TFC will be looking to use their third DP slot on a striker; someone who can play in a front three with Lorenzo Insigne and Federico Bernardeschi, and feast off the service provided by the Italian duo.
With eight goals in 27 MLS games, Jesús Jiménez is TFC's second top scorer this season, but he has now gone 11 consecutive matches in all competitions without scoring. In fact, Jiménez hasn't made a single goal contribution (either scoring or collecting an assist) since fellow Spaniard Alejandro Pozuelo was traded to Inter Miami on July 7. Ayo Akinola has started ahead of Jiménez for the last three games, but the Canadian hasn't scored in 14 straight appearances in all competitions.
Imagine the kind of attack TFC could boast if they brought in an international forward that is close to the levels of Insigne and Bernardeschi? Toronto strengthened at key positions this summer when they brought in central midfielder Mark-Anthony Kaye, left fullback Domenico Criscito and right fullback Richie Laryea. I suspect that the forward position will be the next area of the pitch where it will look for an upgrade this off-season by using its vacant DP slot.
---
---
Will the recent appointment of Mark Noonan as the new commissioner of the Canadian Premier League have any effect on the negotiations over the recognition of the players' union?
— Kevin K
You'd have to think Noonan coming onboard will speed things up a bit. Noonan was quoted in several media reports following this week's announcement about his appointment that the CPL board of directors had reached out to The Professional Footballers Association Canada (PFACan) and said that they were open to have a discussion at the end of the season.
Last December, the league announced that it had agreed to enter exploratory discussions with PFACan. But sources tell TFC Republic that for a wide variety of reasons substantive talks between the parties never happened. David Clanachan stepped down as CPL commissioner the next month after the league said it was willing to talk to PFACan, so that led to more unnecessary foot-dragging on the CPL's part. Negotiations over the recognition of the player's union was supposed to be led by Glen Johnson, the league's executive vice president, and could have carried on after Clanachan left, and then been signed off on by his replacement. Instead, the CPL has continued to stall.
It has to be said that the players' bargaining agent is also at fault, with one source close to the situation telling TFC Republic that PFACan hasn't aggressively pursued the issue, in part, because lead counsel Paul Champ, who works on a pro bono basis, has a full workload. Champ is one of the lawyers representing Ottawa residents in the lawsuit against Freedom Convoy protesters.
My sense is that the CPL still has no appetite and is in no rush to enter into talks with PFACan. Even with Noonan in place as the new commissioner, I would expect more stalling from the league after the 2022 season is over.
(Top photo courtesy of torontofc.ca)
---
TFC Republic is a paid-subscription website. All of the content at TFC Republic is behind a paywall, and you need to be a subscriber to access it. It costs only $8 for a one-month subscription, or $50 for a full year (prices include 13% GST/HST). What a great deal, eh?  Don't miss out, and order your TFC Republic subscription today!