Video blog
TFC Flashback: Sam Cronin a bright spot during Reds' lean years
Toronto FC let a gem of a player go for practically nothing when they traded the midfielder to San Jose in 2010.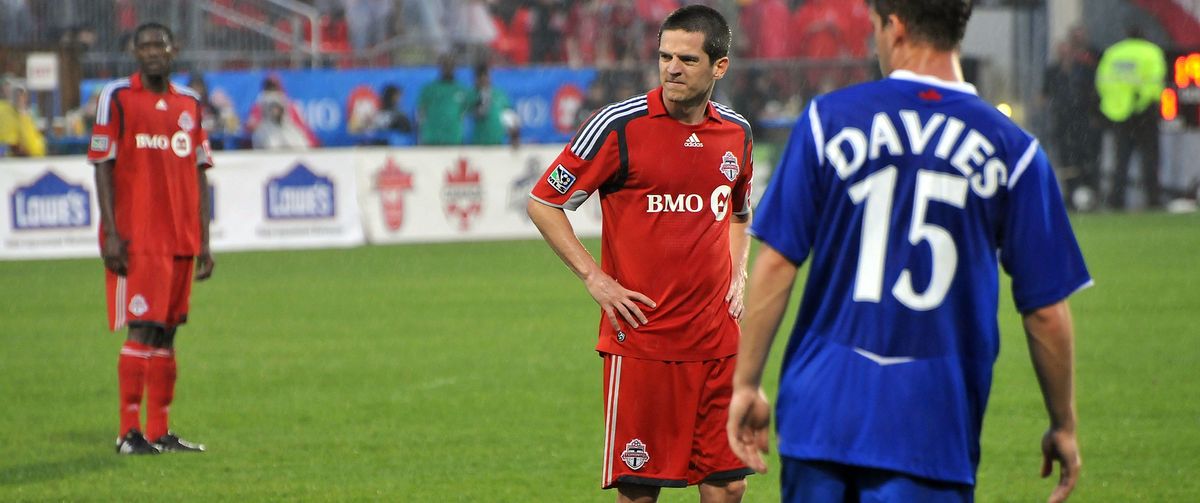 In this special video blog series for TFC Republic, I look back at former Toronto FC players and examine their time with the Reds. This week we'll talk about midfielder Sam Cronin, who played for TFC from 2009 to 2010.
---
Selected second overall by TFC in the 2009 MLS SuperDraft, Cronin made his pro debut for the Reds later that winter and went on to become a regular starter in his rookie season.
Cronin appeared to have a promising future ahead of him, and was a genuine bright spot for a TFC side that was marred by dysfunction off the field. But newly-hired coach Preki ended up trading him to the San Jose Earthquakes the next summer for allocation money in one of those traded that came back to haunt the Reds.
Cronin, now retired went on to score eight goals and tally 21 assists in 243 MLS regular season games for TFC, San Jose, Colorado Rapids and Minnesota United. He also helped the Earthquakes win the Supporters' Shield in 2012 and earn two caps for the U.S. national team.
Watch the video below:
NOTE: The above video has been posted to YouTube, but it isn't publicly listed, which means only paid subscribers to TFC Republic can watch it.
(Top photo courtesy of Canada Soccer)
---
TFC Republic is a paid-subscription website. All of the content at TFC Republic is behind a paywall, and you need to be a subscriber to access it. It costs only $8 for a one-month subscription, or $50 for a full year (prices include 13% GST/HST). What a great deal, eh?  Don't miss out, and order your TFC Republic subscription today!