Match report
Short-handed Toronto FC battles San Jose Earthquakes to draw
TFC put forth a valiant effort in earning a rare positive result away from home on Saturday night.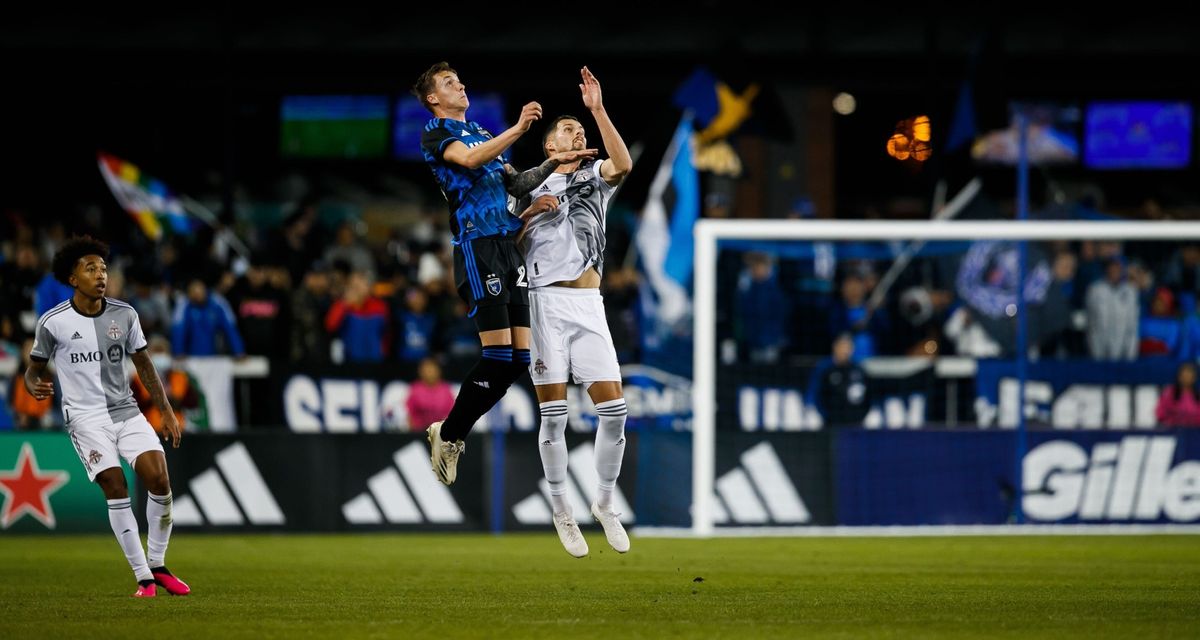 Toronto FC 0, San Jose Earthquakes 0
TFC record back-to-back shutouts for 1st time since last July
Reds pick up valuable point in 2nd away draw of the season
Toronto FC is still searching for its first road win in 13 years against the San Jose Earthquakes, but it can hold its head high after a standout defensive showing on Saturday night.
With one their Designated Players out injured and three starters missing, an undermanned TFC more than held their own in a 0-0 draw against the Earthquakes at PayPal Park to extend their unbeaten streak to four games.
Sean Johnson earned his second clean sheet of the campaign, as the Reds posted back-to-back shutouts for the first time since last July when they earned a 4-0 win over Charlotte FC and battled the New England Revolution to a 0-0 draw.
TFC has just four road wins over the last two regular seasons, and haven't won away from home since a 2-0 decision over Charlotte FC on Aug. 28, 2022, so any points picked up on the road are pure gold.