Newsletter
TFC Republic Weekly: July 4-10 lookahead
Lorenzo Insigne and Domenico Criscito could make their MLS debuts this week when Toronto FC hosts the San Jose Earthquakes.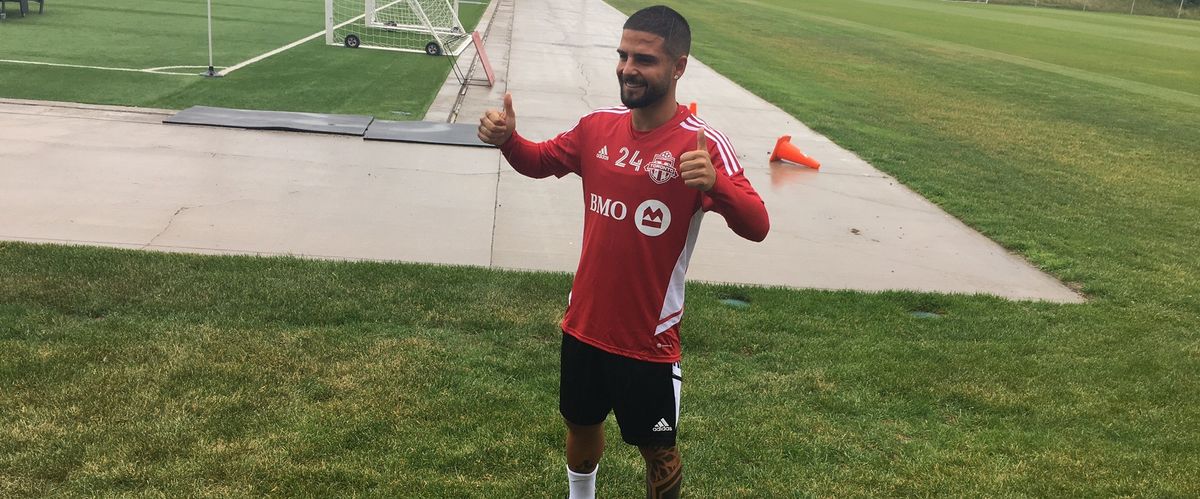 Welcome to the latest edition of TFC Republic Weekly, a free email newsletter that will land in the inbox of both paid subscribers and free members of TFC Republic every Monday.
This newsletter will look at what's in store over the next seven days for Toronto FC, and set up their schedule of games for the week.
You'll also get a glimpse of what to expect at TFC Republic in the coming days.
So, without further ado...
Toronto hits stumbling block
Toronto FC was once again let down by some sloppy defensive play and wastefulness in front of goal in dropping a 2-0 decision to the Seattle Sounders on Saturday at BMO Field.
Toronto has now lost back-to-back league games, and has just two wins in its previous 11 league outings. With a 5-10-3 record, the Reds continue to toil near the bottom of the Eastern Conference standings at the halfway point of the MLS campaign.
In what has become a recurring theme for TFC, both of Seattle's goals were soft and completely preventable, while the attack failed to make the most of its scoring chances.
Michael Bradley conceded Saturday was a poor outing by the home side. But he also preached patience and to trust the process.
"It's going to take a little bit of time to put the pieces back together in a strong way and make a real team. A team that can play football, a team that has the right mentality, a team that can be resilient, a team that can win. … There's no quick fix, there's no magic dust and all of a sudden everything [is] going to be perfect. We knew that, but tonight, especially the first half, was not good enough," Toronto's captain told reporters after the loss.
"We feel like in this last stretch we've made good progress in terms of how we want to play, in terms of pushing games in the right way, playing our football. It's not added up to enough points yet, but we feel like there's been good progress in this last stretch."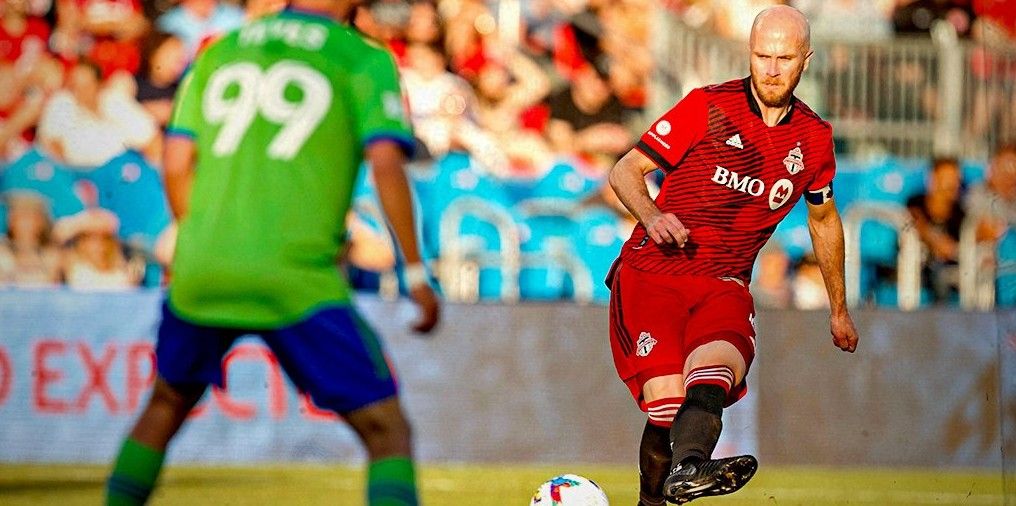 Insigne, Criscito to debut this weekend?
Last Friday was the first official day on the job at Toronto FC for former Napoli forward Lorenzo Insigne and ex-Genoa defender Domenico Criscito.
While Criscito participated in full training (and was greeted by about a dozen Genoa fans who watched part of practice from afar), Insigne worked out on his own inside the club's practice facility. The MLS secondary transfer window opens on July 7, which means the Italian duo will be eligible to play for TFC on July 9 when they host the San Jose Earthquakes.
"Good to have [Domenico] on the field... It's the beginning of the work from him," Bob Bradley said.
Insigne is nursing a calf injury, so there's some doubt as to when he'll start full training with Toronto and if he'll even play this weekend.
"It's day-to-day. When players come in halfway through the year, especially after carrying a small injury, it's important to make sure the return is handled really well. We're going to be on top of that and try to move it along in the smartest way," Bradley explained.
Goalkeeper Alex Bono is looking forward to playing alongside his new high-profile teammates.
"Some big names. Along with that comes some big personalities. It'll take time to adjust and ingrain them in the group... We're excited to have them and with their resumes and their abilities they have shown throughout their careers it can't add out positive things," Bono stated.

CanWNT kicks off play in Concacaf W Championship
The Canadian women's team begins its journey towards World Cup qualification when it competes in the inaugural Concacaf W Championship in Monterrey, Mexico.
The eight-nation field is divided into two round-robin groups. Canada, No. 6 in the current FIFA rankings, will compete in Group B against Costa Rica (No. 37), Panama (No. 57), and Trinidad and Tobago (No. 76). Group A consists of the United States (No. 1), Mexico (No. 26), Jamaica (No. 51), and Haiti (No. 60).
The top two teams in each group not only advance to the tournament semifinals, they also earn automatic berths for the 2023 FIFA World Cup in Australia and New Zealand. The two third-place nations will have a chance to qualify for the World Cup via the inter-continental playoffs that will be held from Feb. 17-23, 2023.
In addition, the winner of the 2022 Concacaf W Championship will automatically qualify for the 2024 Paris Olympics and next summer's Concacaf Gold Cup. The runner-up and winner of the third-place match will face each other in a playoff in September, 2023 to determine who'll claim Concacaf's other Olympic berth. The winner of that playoff will also qualify for the 2024 Concacaf Gold Cup.
The Canadians open group stage play vs. Trinidad & Tobago on July 5, before taking on Panama on July 8, and wrap up the first round vs. Costa Rica on July 11.
As the reigning Olympic champion, Canada goes into the Concacaf W Championship as one of the tournament favourites. If history is any indication, it should cruise through the group stage and easily clinch one of the four World Cup berths on offer. The Canadians have won all eight of their previous matches against Trinidad by a combined score of 34-0 dating back to their first meeting in 1991. Canada has faced Panama twice before, posting 6-0 and 7-0 wins. The Reds have a perfect 14-0 record against Costa Rica, including eight shutouts.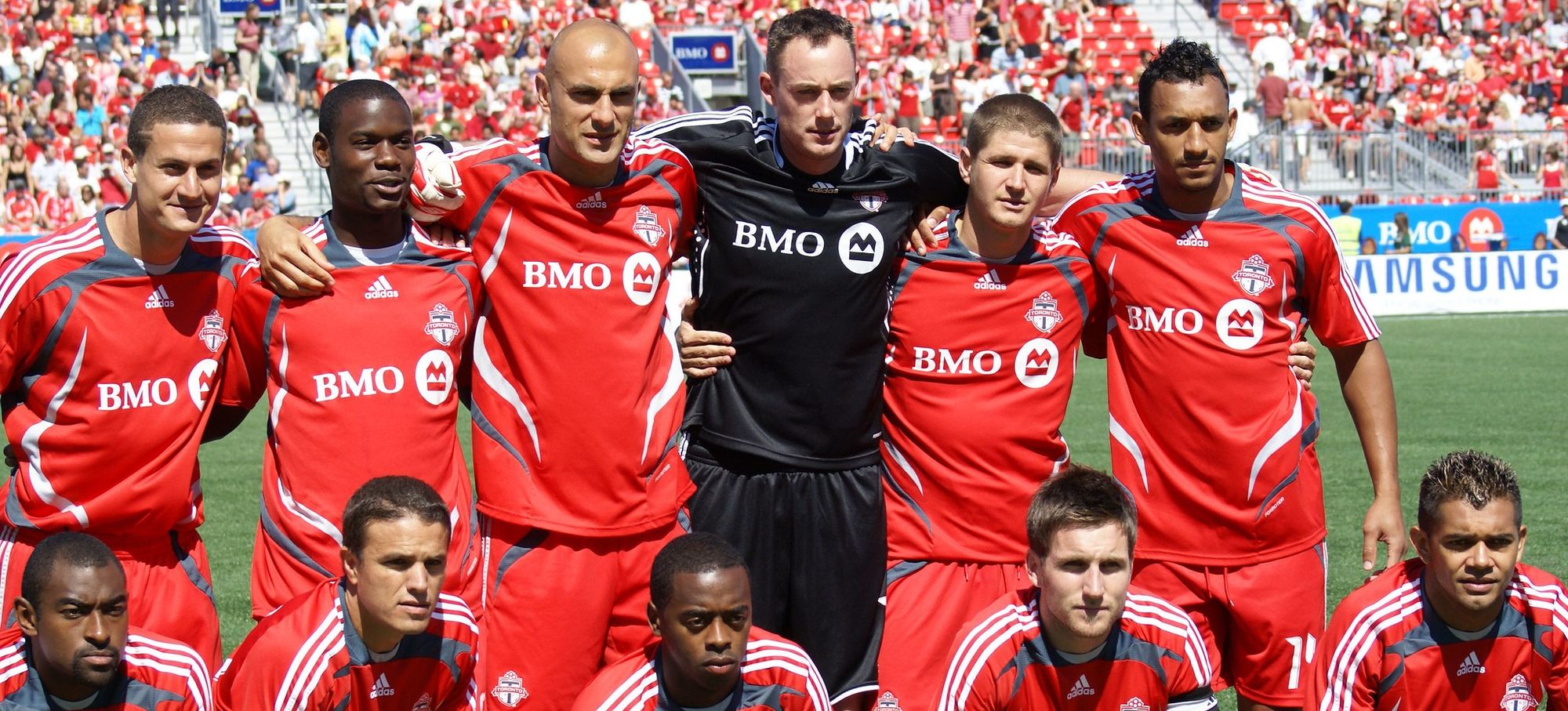 TFC vs. San Jose Earthquakes on Saturday
The Reds close out a five-game homestand when they host the San Jose Earthquakes at BMO Field this weekend.
Saturday's contest marks the first contest between the clubs since TFC's 2020 season opener when it earned a 2-2 draw in San Jose. The Reds jumped out to a 2-0 lead after 51 minutes courtesy of goals from Alejandro Pozuelo and Richie Laryea. But Andrés Ríos scored in the 53rd for San Jose to make it a one-goal game before Oswaldo Alanís bagged a goal deep into injury time to allow the hosts to take a share of the points.
San Jose (4-7-6) currently sits in 13th place in the Western Conference standings (just two points above last place Sporting Kansas City), and is coming off a 2-1 home win over the Chicago Fire on the weekend. That victory snapped a four-game winless skid.
The Earthquakes lead the all-time MLS regular season series against TFC with six wins and six draws in 17 meetings.
This is the only regular season meeting between the clubs this year.
---
---
Stories to look out for at TFC Republic
The long wait is over. Six months after signing with Toronto FC, Italian international Lorenzo Insigne is expected to make his MLS debut this weekend. I'll have an in-depth feature story on Insigne's arrival in Toronto and what it means for the club ahead of Saturday's game.
Other stories that will be published later this week include:
Peter Galindo's weekly analytics and tactical feature focuses on Lorenzo Insigne and how he might fit into Bob Bradley's system at Toronto FC.
My feature story on TFC newcomer Domenico Criscito.
In-depth pre- and post-game coverage of TFC's home game against the San Jose Earthquakes.
An in-depth Q&A feature article with Canadian women's team goalkeeper Kailen Sheridan
In-depth pre- and post-game coverage of Canada's Concacaf W Championship game against Trinidad and Tobago.
In-depth pre- and post-game coverage of Canada's Concacaf W Championship game against Panama.
The latest installment of the TFC flashback series
And much more!
---
TFC Republic mailbag
TFC Republic will feature a regular reader mailbag column where I answer questions from subscribers about Toronto FC and Canadian soccer in general.
I'll answer the best questions submitted to me by TFC Republic readers, so feel free to drop me an email at johnmolinaro@rogers.com. You can also reach out to me via Twitter and Facebook.
(Top photo by John Molinaro)
---
TFC Republic is a paid-subscription website. All of the content at TFC Republic is behind a paywall, and you need to be a subscriber to access it. It costs only $8 for a one-month subscription, or $50 for a full year (prices include 13% GST/HST). What a great deal, eh?  Don't miss out, and order your TFC Republic subscription today!