Opinion
Toronto FC vs. D.C. United: 3 takeaways
It wasn't an ideal start to the new MLS season for TFC as they conceded two late goals and threw away what should've been a big road win.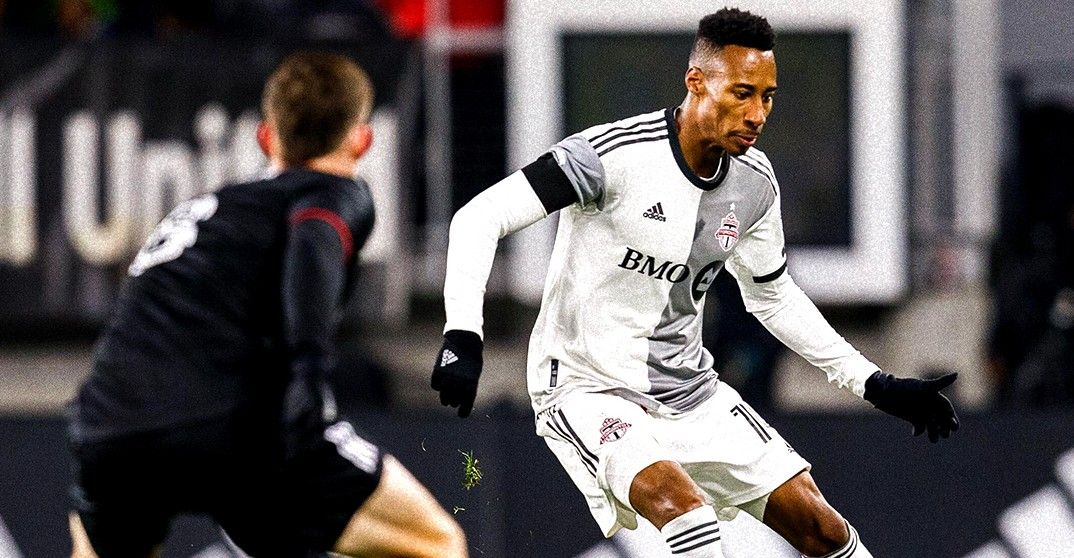 Toronto FC is now winless in its last four MLS regular season openers after suffering a heartbreaking 3-2 loss away to D.C. United on Saturday night.
Worryingly for Toronto, Lorenzo Insigne limped off the pitch in the 34th minute. The Italian Designated Player pulled up lame off the ball and then tried to continue on before being subbed out.
Toronto has an overall record of five wins, nine losses and three draws in season openers since entering the league in 2007, with its last victory in an MLS curtain raiser coming in 2019 when it earned a 3-1 road win against the Philadelphia Union. TFC have lost 36 games since the start of the 2021 MLS season, the most of any team in the league during that time. They've also recorded just five clean sheets over the last two seasons, the fewest in MLS in that stretch.
Here are my three major takeaways from Saturday's game.
TFC Republic is on a
free trial this week
, so please enjoy this story and many more that will come out from behind the paywall until Sunday, Feb. 26.
You can subscribe to TFC Republic by
CLICKING HERE
, or by clicking on the subscribe button on the home page. A monthly subscription costs just $8, while a yearly subscription is $50 (a savings of 48%).
An old problem rears its head again
Toronto FC had a knack for conceding late and throwing away good points after bad during the 2022 MLS season.
On five occasions last year while either in the lead or with the score tied, TFC coughed up a goal in the 85th minute or beyond. Those late collapses ultimately cost them an additional nine points which could have seen them finish as high as ninth in the Eastern Conference table - still out of the playoffs, but a hell of a lot better than coming in second-last place.
Toronto had issues closing out games last year, and that same problem reared its ugly head at Audi Field on Saturday night. Mark-Anthony Kaye's first goal for TFC in the 83rd minute looked to have secured the Reds' a win in a season opener for the first time in four years.
But substitute Theodore Ku-DiPietro set up Christian Benteke's equalizer for D.C. in the 90th minute and then scored the winner at 97:40, the second latest goal surrendered by TFC in club history.
Both D.C. goals were preventable. Centre back Sigurd Rosted slipped after battling Benteke in front of goal, allowing the Belgian a clean header on goal. On the winner, a poor pass by Raoul Petretta led to a moment of transition by D.C. that ended with Ku-Dipietro beating Jonathan Osorio to a ball played across the box by Mohanad Jeahze.
TFC's lack of game management in the final minutes ended up costing them what would've been a rare and very valuable road win.
"A play down our right side [on the equalizer], we didn't handle well, and then that led to that little sequence to cross to Benteke, who just backed up and got away from our defenders," Bradley said after the game.
"You know, at 2-2, we had one real good chance and then they had a chance. You know, the play at the end, we do a good job of actually playing out as they step up, and Raoul tries to slip a ball down the line to Ayo [Akinola], and then it comes up a bit short. We just didn't do well enough in the transition and the ball got cut across."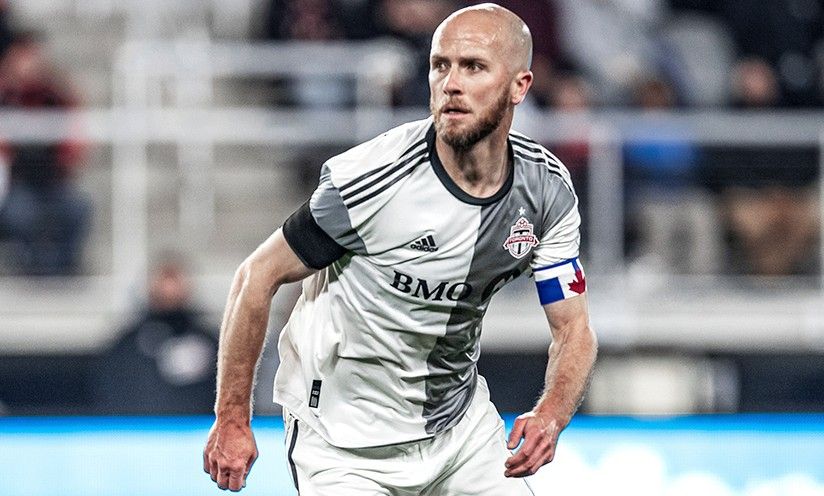 A game of two halves for Toronto
TFC looked lifeless and limp through the first half and found themselves trailing after only 13 minutes.
D.C. opened the scoring through Mateusz Klich, ruthlessly exposing the visitors on the counter when he went on an uncontested run down the middle after too many Toronto players were caught up field following a giveaway. Sigurd Rosted didn't step towards Klich and the Polish international took full advantage, firing a shot from 23 yards out past Sean Johnson and just inside the post.
The hosts dominated the rest of the half and could have easily doubled their advantage going into the break but were let down by a lack of finishing in front of goal.
To their credit, TFC came out much stronger after the break and forced D.C. on to the back foot. The Reds carried the bulk of play in the second half and were attacking with purpose. Ayo Akinola and Adama Diomande started getting in behind the hosts' back line, Michael Bradley and Federico Bernardeschi exhibited some creativity in the buildup, and fullback Richie Laryea did a good job of getting forward down the right side.
It was Bradley's sublime ball played over the top for Laryea that led to Bernardeschi's goal via the penalty spot, and Mark-Anthony Kaye did exceptionally well to acrobatically hammer home a rebound attempt after the Italian's gorgeous free kick was tipped onto the post by D.C. goalkeeper Tyler Miller.
"I think to go in the half down, understanding that you're going to have to lift the tempo of the game and really go after it, not in the greatest conditions - the cold, the field - whatever you want to say, right, I was really proud of how we showed up in the second half. Really changed the game, I believe," Kaye offered.
"You go and you score two goals, you go up, the next part of our learning is just continuing to dig deep and not let a team like that back into the game. So, it was unfortunate the way it ended, but the way the second half started, I'm glad that we were able to push through and really be resilient."
---
---
Positive signs from Ayo Akinola
This is an important year for Ayo Akinola, as he'll be looking to rebound from a disappointing 2022 campaign that saw him struggle for form after a lengthy injury absence and score just two goals in 26 league appearances.
Even with the trade of Jesús Jiménez to FC Dallas last week, Akinola found himself playing second fiddle to newcomer Adama Diomande who started between Lorenzo Insigne and Federico Bernardeschi in the front three vs. D.C. United.
Insigne's exit in the 34th minute opened the door for Akinola, as he was forced to deputize for the injured Italian. Although the Canadian international didn't score, he did give a pretty decent accounting of himself, offering some hope that he could turn the corner this year and return to the stellar form he displayed in his breakout campaign in 2020.
Late in the first half, Akinola was played in on goal and somehow stumbled over his feet inside the box. The scoring chance went begging, but it was a positive sign from Akinola that he put himself in such a dangerous position. Moments later he unleashed a shot from distance that kissed the crossbar - a few inches lower and the game would've been tied.
In the second half both he and Diomande kept D.C.'s defence on its heels with their speed and dangerous runs in behind. Akinola finished with two total shots (one on target), delivered two crosses and completed 84.2 per cent of his passes.
It was far from perfect from Akinola, but it was promising from the Canadian after having to replace Insigne.
"It's not easy to come [into] that situation. He made some good runs. Got himself in some good positions. His first touch at times let him down a little bit when he had advantages. But he also caused some trouble and put himself in position to make some more good plays," Bob Bradley said.
(Top photo courtesy of torontofc.ca)
---
TFC Republic has a comments section! At the very bottom of every story, there is a feature where you can post your comments, so be sure to share your thoughts and views.