Newsletter
TFC Republic Weekly: July 3-9
It's a busy week for Toronto FC interim coach Terry Dunfield, with a trip to Orlando and a home game vs. St. Louis on the schedule.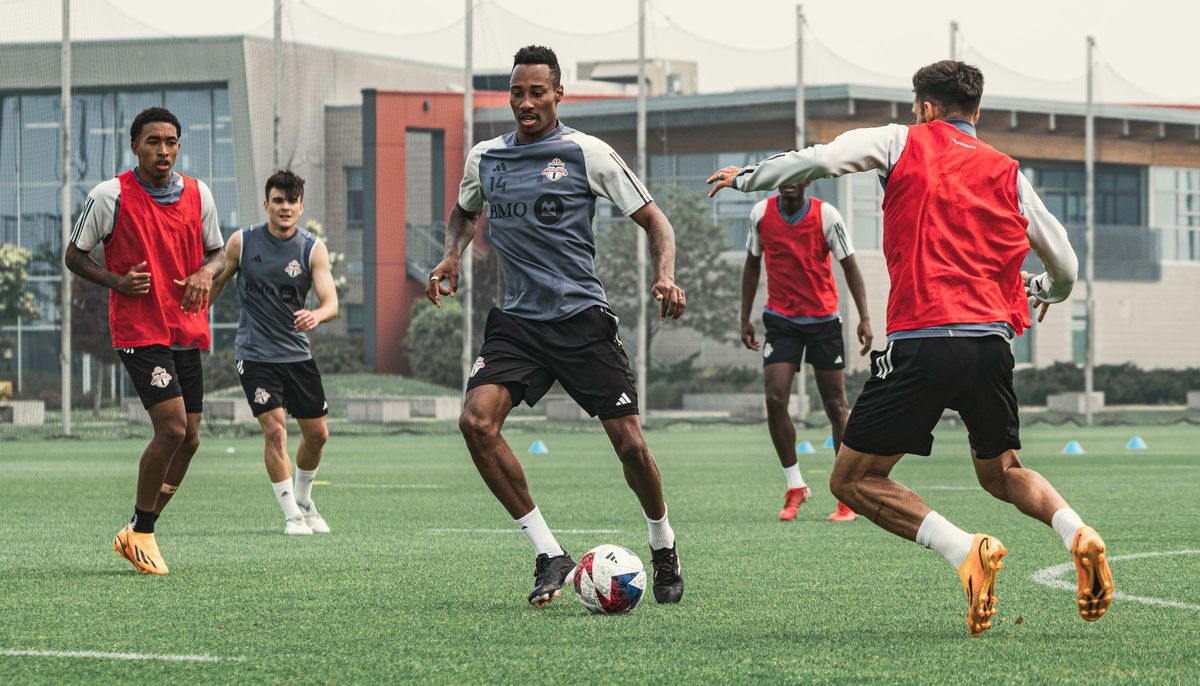 Welcome to the latest edition of TFC Republic Weekly, an email newsletter that will land in the inbox of both paid subscribers and free members of TFC Republic every Monday.
This newsletter will look at what's in store over the next seven days for Toronto FC and set up its schedule of games for the week.
You'll also get a glimpse of what to expect at TFC Republic in the coming days.
So, without further ado...
The post-Bob Bradley era begins with a loss
It was more of the same from TFC in their first game under interim coach Terry Dunfield on Saturday night at BMO Field.
In their first game following Bob Bradley's dismal earlier in the week, TFC extended their winless streak to six consecutive matches with a disappointing 1-0 defeat to Real Salt Lake. A draw seemed to be on the cards for TFC before they conceded in injury time as they suffered their third consecutive loss.
Toronto (3-8-10) remains in second-last place in the Eastern Conference, five spots and seven points out of a playoff berth. The Reds' last victory came on May 27 in a 2-1 home decision over D.C. United.
Italian DPs Lorenzo Insigne and Federico Bernardeschi had quiet evenings, with Insigne being subbed out after only 45 minutes due to an injury. Bernardeschi has now gone without a goal in 15 games in all competitions for Toronto. The last time he scored was on April 1. No wonder TFC has one of the worst attacking records in MLS with just 18 goals in 21 matches.
Dunfield saw the glass as half full after the loss, heralding his players' work rate and collective effort on the night.
"It's a tough one to swallow for sure. I thought that the guys gave everything. The guys can be really proud of their performance. What surprised me when I spoke to the group afterwards was how hard they are on themselves – 'We needed more, we needed to work harder, give everything we got.' But my feedback was, 'You guys gave everything.' It was special to see and in just four days… this group has come together," Dunfield told reporters after the game.
Fullback Kobe Franklin added: "Football's a cruel game, and we've had our fair amount of cruel moments this year. It's just something as a professional you have to deal with."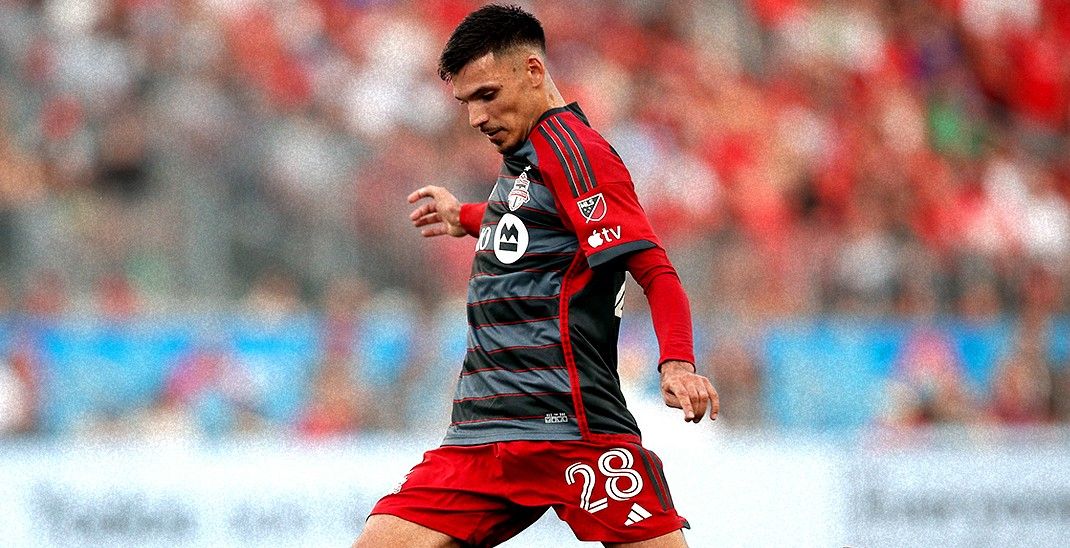 Summer transfer window opens this week
The MLS secondary transfer window opens on July 5 and runs until Aug. 2
What that means is that TFC will be free to sign international players (who are either out of contract or via transfer), and can make trades with each other during this one-month period.
How busy will TFC be during the summer transfer window?
Toronto doesn't have a great deal of salary cap space to work with, so it doesn't seem likely that they'll sign any free agents or bring players in on transfer, much like they did last summer with Italians Lorenzo Insigne, Federico Bernardeschi and Domenico Criscito. If the Reds are to make roster additions, it's far more likely it'll be via trades within MLS. But considering Toronto is an under-performing side (and that's being charitable) with so many overpriced players, making trade deals could prove to be difficult this summer.
The main order of business for new GM Jason Hernandez will be trying to lock up Richie Laryea. The Canadian fullback's loan deal from Nottingham Forest expired on June 30. Laryea is currently with the Canadian men's team at the Concacaf Gold Cup, so TFC has some time to work out a deal with his agent and Nottingham Forest. Laryea has unquestionably been TFC's MVP this season, and the club is keen to keep him. Sources tell TFC Republic that the club has been in talks to work out a deal where either Laryea signs with Toronto on a permanent basis or his loan deal is extended.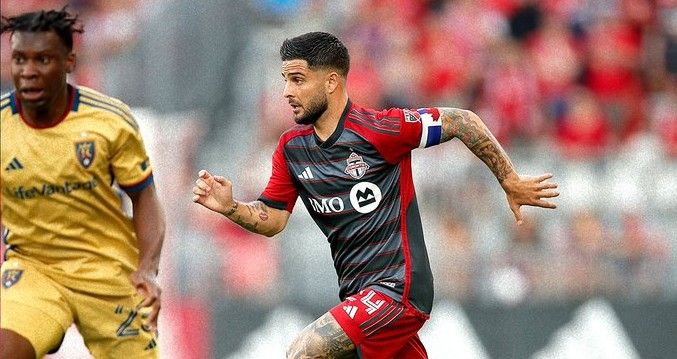 CanMNT vs. Cuba on Tuesday
The Canadian men's soccer team was supposed to cruise through the group stage of the Concacaf Gold Cup. Instead, it finds itself in a state of peril at the continental competition.
John Herdman's side didn't have much to celebrate on Canada Day after settling for a 0-0 draw against Guatemala on a hot and sticky night before a predominately pro-Guatemalan crowd inside Houston's Shell Energy Stadium. Canada previously played to a 2-2 draw vs. Guadeloupe at BMO Field in Toronto.
The Canadians sit third in Group D with two points from their opening pair of matches, while Guatemala and Guadeloupe have four points apiece. Cuba is at the bottom of the table with no points. Only the group's top two nations advance to the quarter-finals.
Canada now faces a must-win situation against Cuba on Tuesday in Houston, as anything less than a victory means it'll bow out of the tournament — and a win might not be enough for the Reds, depending on what happens in Tuesday's match between Guatemala and Guadeloupe.
"We know what our destiny is. We've got to win this third match, push the goal difference, and take our country to the quarter-finals," Herdman said after the Guatemala game.
Cuba has just two wins in 15 all-time matches vs. Canada and have lost six in a row by a combined score of 20-1.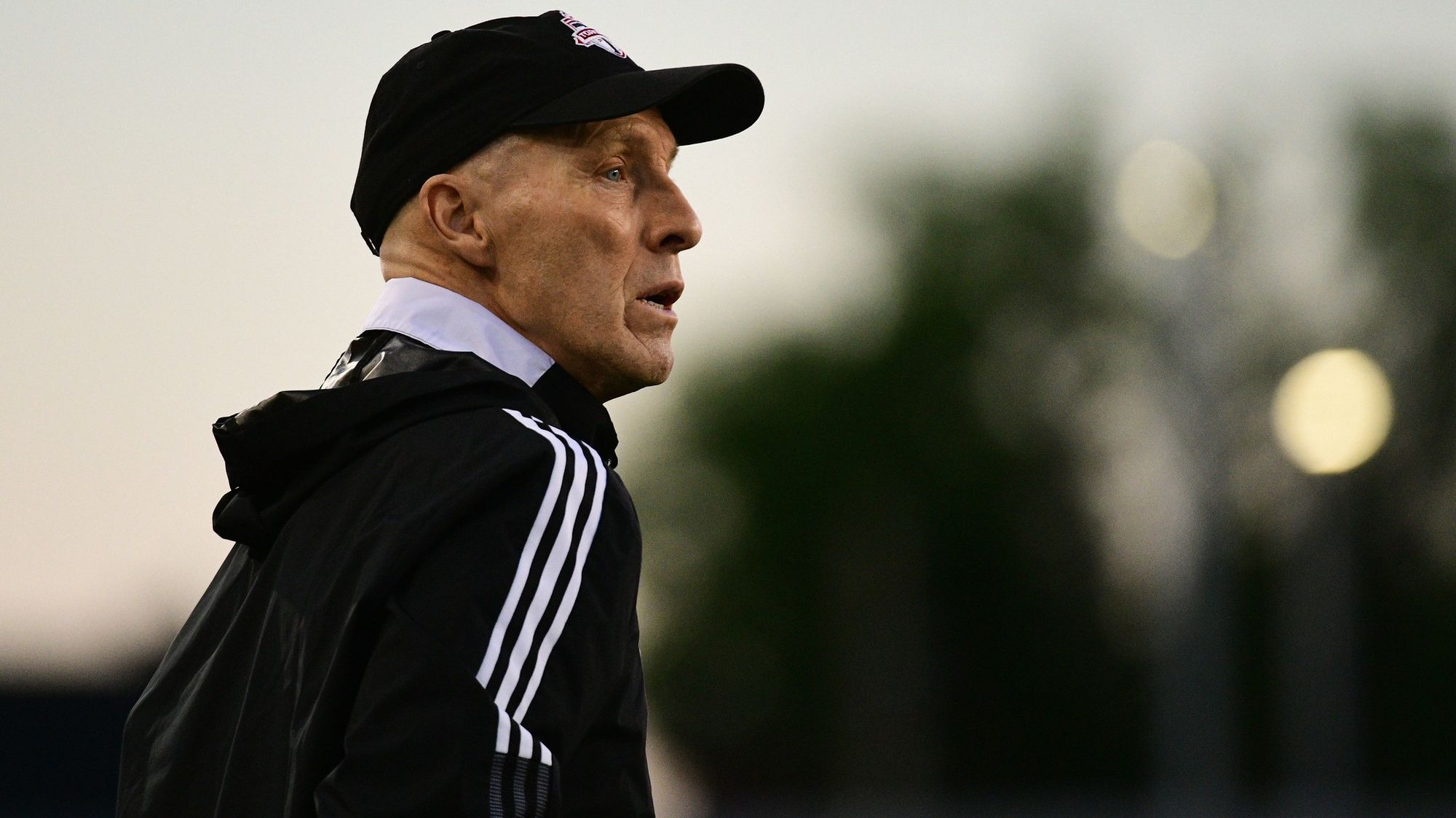 TFC vs. Orlando City on Tuesday
Toronto returns to action when it pays a visit to Exploria Stadium for a game against Orlando City on Tuesday (7:30 p.m. ET/Apple TV and TSN).
Orlando (8-5-7) is one of the hottest teams in MLS right now, having lost just once in its last 10 games, and going unbeaten in its previous three outings, including a 3-1 home win over the Chicago Fire on the weekend.
Facundo Torres scored a goal in each half for Orlando, who is unbeaten in six straight matches at home, tying a club record.
Torres leads the team in scoring with seven goals this season, just ahead of Duncan McGuire (six goals), while Martín Ojeda is the club's top playmaker with seven assists. Goalkeeper Pedro Gallese has started 17 of Orlando's 20 games this season and has recorded six clean sheets.
These teams last faced each other on Sept. 17, 2022 when Orlando rolled to an easy 4-0 home win, a result that officially eliminated TFC from playoff contention with two matches left in the campaign. It was the third consecutive game in which Toronto conceded four goals.
"Obviously, it's been a hard year. Obviously, a lot of different things to deal with in so many ways," captain Michael Bradley said.
Toronto leads the all-time MLS series against Orlando, with eight wins and three draws in 17 meetings. But Orlando is unbeaten in six consecutive games vs. TFC (with four wins).
These two teams will meet again at BMO Field on Oct. 21 on the final day of the regular season.
TORONTO FC TICKET DISCOUNT FOR TFC REPUBLIC SUBSCRIBERS!
TFC Republic subscribers can get up to a 25% discount (including no Ticketmaster fee) on ticket prices for Toronto FC home games.
To receive the special promo code, email me at
johnmolinaro@rogers.com
(Please don't share promo code with non-TFC Republic subscribers).
TFC vs. St. Louis City SC on Saturday
After travelling to Florida, TFC returns home to host expansion side St. Louis City SC at BMO Field on Saturday (7:30 p.m. ET/Apple TV) in the first-ever meeting between the clubs.
St. Louis (11-7-2) currently sits atop the Western Conference table and is fourth in the overall league table. The first-year club opened the campaign with five straight victories and has won its last two in a row, most recently a 2-0 decision over the visiting Colorado Rapids on the weekend. Tim Parker gave St. Louis the lead in the fourth minute and Jared Stroud scored seven minutes later.
Nicholas Gioacchini has a club-high eight goals this season, Eduard Löwen leads the team with six assists, and goalkeeper Roman Bürki has started all 20 games (five clean sheets). St. Louis' roster also includes Canadian defender Kyle Hiebert who has started 17 MLS games this year, and has two goals and an assist.
Saturday's game is the only meeting of the regular season between Toronto and St. Louis.
---
---
Stories to look out for at TFC Republic
Hugo Mbongue is one of the many former youth academy players who moved on to TFC 2 before graduating to the senior team, having signed his first MLS contract last September. Mbongue, who is Ralph Priso's younger brother, had difficulties breaking through under Bob Bradley, but the 18-year-old is hopeful he can eventually make an impact for Toronto FC. I recently sat down for a one-on-one chat with the young forward to get his perspective on his time at TFC thus far. Look for my feature story in the coming days. (NOTE: This story was supposed to run last week but didn't because of the scheduling issues).
Other stories that will be published later this week include:
A blog on the state of the union at Toronto FC.
A column on the Bob Bradley era at TFC.
In-depth pre- and post-game coverage of TFC's road game against Orlando City FC.
In-depth pre- and post-game coverage of TFC's home game against St. Louis City SC.
My TFC "random thoughts" column.
A TFC injury report ahead of Saturday's home game.
The TFC 2 report with James Grossi.
In-depth pre- and post-game coverage of Canada's Gold Cup match vs. Cuba.
In-depth pre- and post-game coverage of Canada's Gold Cup quarter-final match (assuming it qualifies for the knockout round).
And much more!
---
TFC Republic mailbag
TFC Republic will feature a regular reader mailbag column where I answer questions from subscribers about Toronto FC and Canadian soccer in general.
I'll answer the best questions submitted to me by TFC Republic readers, so feel free to drop me an email at johnmolinaro@rogers.com. You can also reach out to me via Twitter and Facebook.
(Top photo courtesy of Andy Truong/Toronto FC)
---
TFC Republic is a paid-subscription website. All of the content at TFC Republic is behind a paywall, and you need to be a subscriber to access it. It costs only $8 for a one-month subscription, or $50 for a full year (prices include 13% GST/HST). What a great deal, eh?  Don't miss out, and order your TFC Republic subscription today!