Newsletter
TFC Republic Weekly: July 10-16
TFC faces a daunting trip to Chicago this weekend before MLS goes on a month-long break for the inaugural Leagues Cup.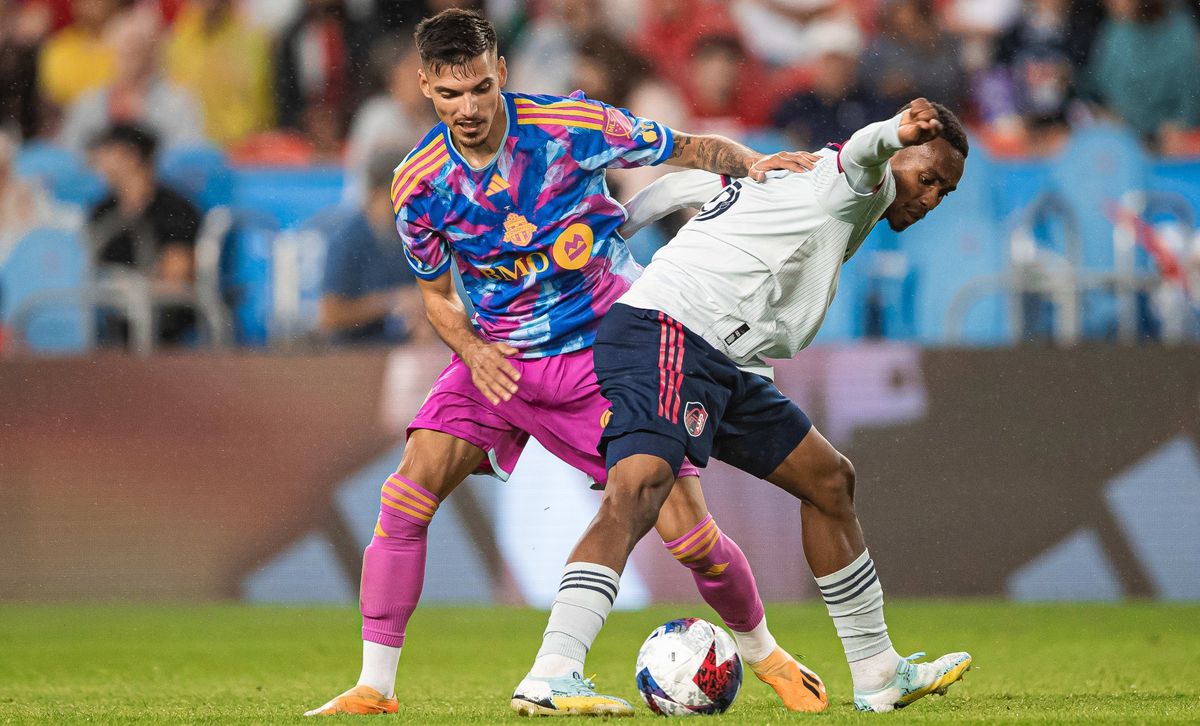 Welcome to the latest edition of TFC Republic Weekly, an email newsletter that will land in the inbox of both paid subscribers and free members of TFC Republic every Monday.
This newsletter will look at what's in store over the next seven days for Toronto FC and set up its schedule of games for the week.
You'll also get a glimpse of what to expect at TFC Republic in the coming days.
So, without further ado...
The losses keep piling up Toronto FC
The message was clear from interim coach Terry Dunfield after Toronto FC's final practice before last weekend's home game.
"We need to start winning," Dunfield stated.
Unfortunately for Toronto, the losses keep coming with no end in sight. TFC put in a decent effort on Saturday night before ultimately coming up short in a 1-0 loss to expansion club St. Louis City SC at BMO Field. After a promising first 45 minutes, the Reds conceded early in the second half and looked listless the rest of the way.
"It's a tough one. Performance-wise, the guys gave everything. It was really cool. [The] strategy worked, we were able to progress up the field, [with] lots of final quarter entries. Just a little bit of patience and decision making in and around the goal might have helped," Dunfield told reporters after the game.
Toronto (3-10-10) has now lost five in a row and is winless in eight, with its last victory coming on May 27. The Reds sit 14th in the Eastern Conference (out of 15 teams), five spots and seven points behind CF Montreal who hold down the ninth and final playoff berth in the East.
With only 11 games remaining in the regular season, Toronto is squarely staring down the barrel of a third playoff-less campaign in a row. Dunfield has now been in charge for three games since Bob Bradley was fired, all of them losses. But it was unreasonable to expect the former Canadian international to wave a magic wand and instantly transform this team into a winner. It's going to take time and by all accounts the rest of the 2023 MLS campaign appears to be a complete write off at this point.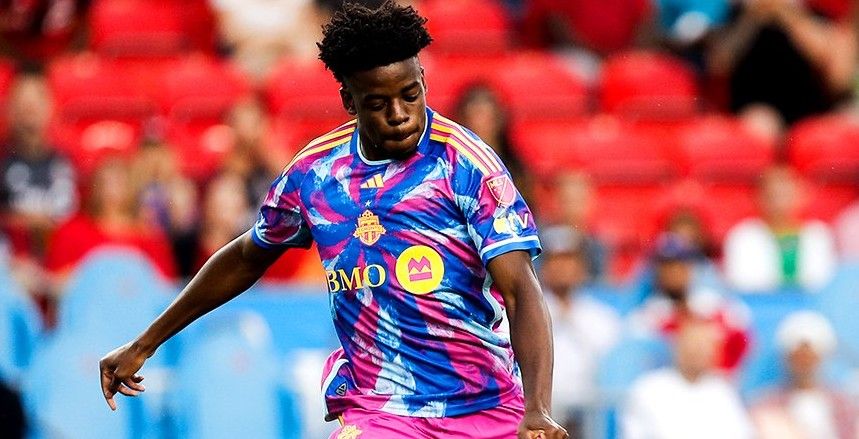 Will both Italian DPs be missing again this weekend?
Toronto FC was without all three of its Designated Players in the loss to St. Louis. Lorenzo Insigne was injured, Federico Bernardeschi was suspended, and Jonathan Osorio was away with Canada at the Concacaf Gold Cup.
Osorio will be back with TFC this week following Canada's Gold Cup elimination, but the Reds could once again be missing their star Italians for Saturday's match away to the Chicago Fire.
Insigne is dealing with a lower body injury and has missed the team's last two matches. He was subbed off in the 34th minute of TFC's season-opening 3-2 loss away to D.C. United on Feb. 25 with a lower leg injury. The Italian missed the next six games before returning in a 2-2 home draw vs. Atlanta United on April 15. Insigne has three goals and three assists in 14 MLS appearances this season.
Bernardeschi was sent off in last Tuesday's loss for butting his head slightly into Orlando Wilder Cartagena's face in an off-the-ball incident after the two were jawing with each other. It was Bernardeschi's second yellow card of the half. The Italian's expulsion meant he was suspended for Saturday's game vs. St. Louis. But he's also surpassed the five-yellow card threshold, which means he'll be suspended for Saturday's visit to Chicago.
Bernardeschi is tied with Insigne and Deandre Kerr as Toronto's top scorer this season with three goals apiece. The former Juventus star also leads the team in assists (four). But Bernardeschi is in a scoring drought right now, as he's gone 16 matches in all competitions without a goal. He hasn't scored since April 1.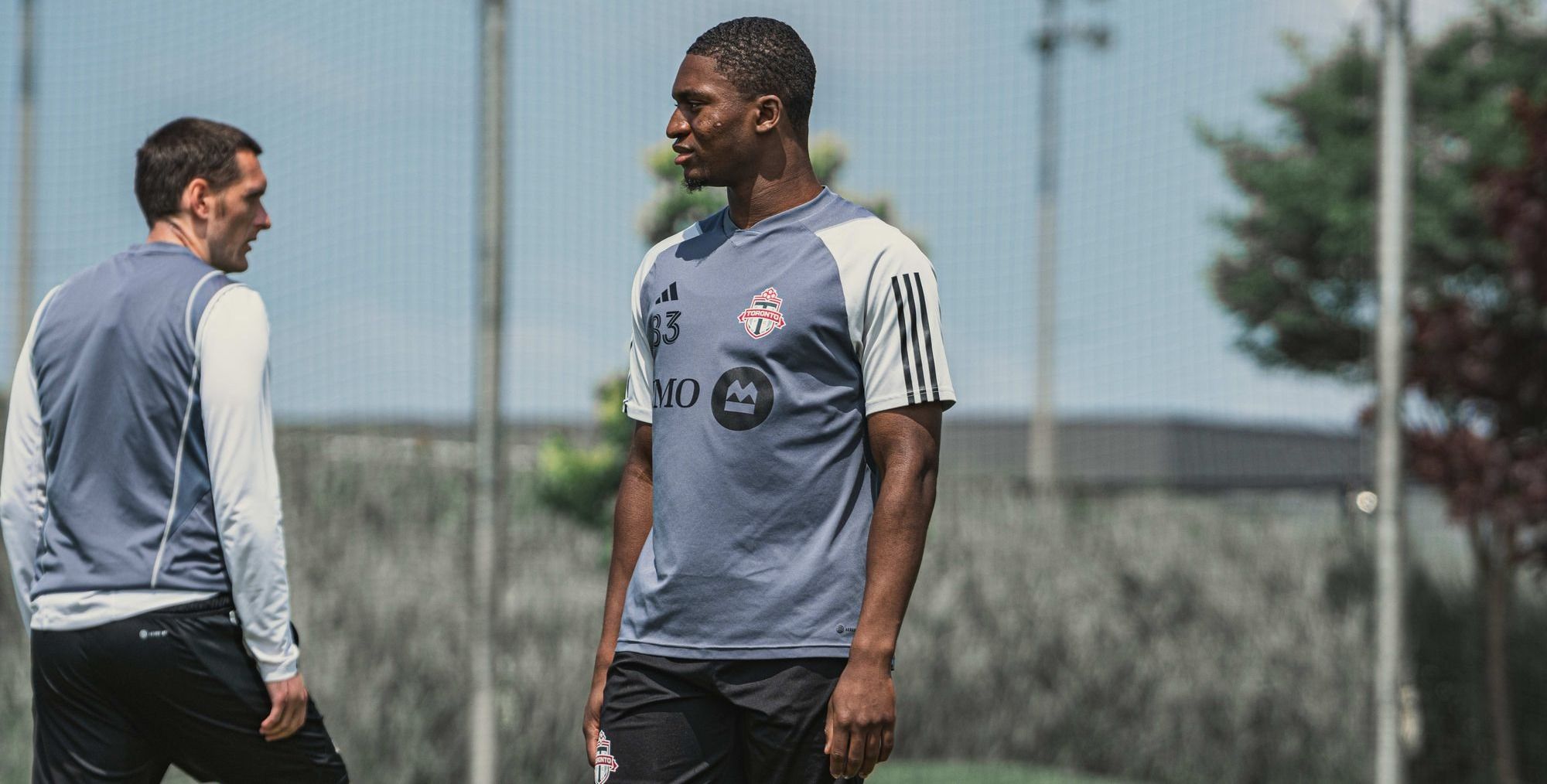 TFC quiet so far during summer transfer window
The MLS secondary transfer window opened on July 5 and runs until Aug. 2 What that means is that TFC can sign players who are either out of contract or via transfer and can make trades with each other during this one-month period.
So far, it's been pretty quiet from Toronto, largely because they don't have a great deal of free salary cap space.
New GM Jason Hernandez said his top priority is to lock up Richie Laryea, whose loan deal from Nottingham Forest expired on June 30. Laryea was with Canada at the Concacaf Gold Cup. But the team's elimination following its loss to the U.S. on Sunday means Laryea's status and future at club level must be decided pretty quickly.
Toronto announced on Monday that it had acquired Argentine midfielder Franco Ibarra on loan from Atlanta United FC for the rest of the season. There'll be an in-depth analysis piece on this move at TFC Republic later today.
Beyond that, Toronto has to be looking to add a forward during this transfer window. Goal-scoring continues to be an issue for the floundering Reds. They've been shut out four times in their last five outings and sport the worst attacking record in the East and second worst in MLS (just 18 goals in 23 games).
TORONTO FC TICKET DISCOUNT FOR TFC REPUBLIC SUBSCRIBERS!
TFC Republic subscribers can get up to a 25% discount (including no Ticketmaster fee) on ticket prices for Toronto FC home games.
To receive the special promo code, email me at
johnmolinaro@rogers.com
(Please don't share promo code with non-TFC Republic subscribers).
TFC vs. Chicago Fire on Saturday
TFC has one more game before the month-long MLS break for the inaugural Leagues Cup as they'll visit Soldier Field to take on the Chicago Fire on Saturday (8:30 p.m. ET/Apple TV - Free).
Chicago (6-7-8) sits 11th in the Eastern Conference, three spots and seven points above Toronto. The Fire are coming off a big 1-0 home win over Nashville SC (second place in the East) thanks to Fabian Herbers' goal in the 34th minute. The Fire have won three of their last four games after going winless in their previous six league outings.
Veteran forward Kei Kamara leads the team in scoring with five goals, followed by Herbers (four). Brian Gutiérrez is the team's chief playmaker (seven assists), while Chris Brady has started 18 of 22 games this season and has recorded four clean sheets. Swiss midfielder Xherdan Shaqiri, one of the league's highest-paid players, has two goals and three assists in 16 league appearances.
These teams last faced each other on May 31 when they played to a 0-0 draw at BMO Field. Toronto outshot Chicago 19-4 on the night (7-1 in shots on target) but was let down by a lack of finishing in front of goal.
"[We] created a lot of chances, especially in the first half. [We] needed to get a goal, for sure, by halftime. Second half they sat a little deeper and we were not able to create as much," former coach Bob Bradley told reporters after the game.
He later added: "Tonight's a night where you have enough chances to win. … It's a frustrating night if you create that many chances, don't give too much away and can't take three points."
After benching Federico Bernardeschi the previous weekend, Bradley recalled the Italian DP, and he went straight back into the starting 11. Bernardeschi responded positively to the time out with a solid performance against Chicago, as the former Juventus star was an attacking force and was often at the heart of TFC's best moments of the match before being subbed out after 86 minutes.
Toronto leads the all-time series against Chicago with 14 wins and 12 draws in 36 games
Saturday's game is the final regular season meeting between Toronto and Chicago.
---
---
Stories to look out for at TFC Republic
Tomás Romero recently found himself in a bit of a bind. TFC's backup goalkeeper was called up for international duty by El Salvador for the Concacaf Gold Cup and was anxious to play for his adopted country. But he also didn't want to leave Toronto in the lurch with starter Sean Johnson also away with the U.S. at the Gold Cup. Romero ended up going to the Gold Cup but he came back early following El Salvador's elimination, and he was outstanding in his debut for Reds in the 1-0 home loss to St. Louis. Did going away with El Salvador represent a missed opportunity for him at TFC? I'll have a feature story later this week.
Other stories that will be published later this week include:
My column on the state of the union at Toronto FC.
In-depth pre- and post-game coverage of TFC's road game against the Chicago Fire.
My weekly TFC "random thoughts" column.
The latest instalment in our "MLS rules explained" series.
The return of the reader mailbag.
A TFC notebook column following Tuesday's practice.
A TFC injury report ahead of Saturday's home game.
The latest instalment of our "TFC flashback" history series.
The TFC 2 report with James Grossi.
And much more!
---
TFC Republic mailbag
TFC Republic will feature a regular reader mailbag column where I answer questions from subscribers about Toronto FC and Canadian soccer in general.
I'll answer the best questions submitted to me by TFC Republic readers, so feel free to drop me an email at johnmolinaro@rogers.com. You can also reach out to me via Twitter and Facebook.
(Top photo courtesy of Lucas Kschischang/Toronto FC)
---
TFC Republic is a paid-subscription website. All of the content at TFC Republic is behind a paywall, and you need to be a subscriber to access it. It costs only $8 for a one-month subscription, or $50 for a full year (prices include 13% GST/HST). What a great deal, eh?  Don't miss out, and order your TFC Republic subscription today!