Match preview
Toronto FC vs. New England Revolution: What you need to know
TFC will be shooting for their first road win of the season and looking to end their four-game winless skid this weekend in New England.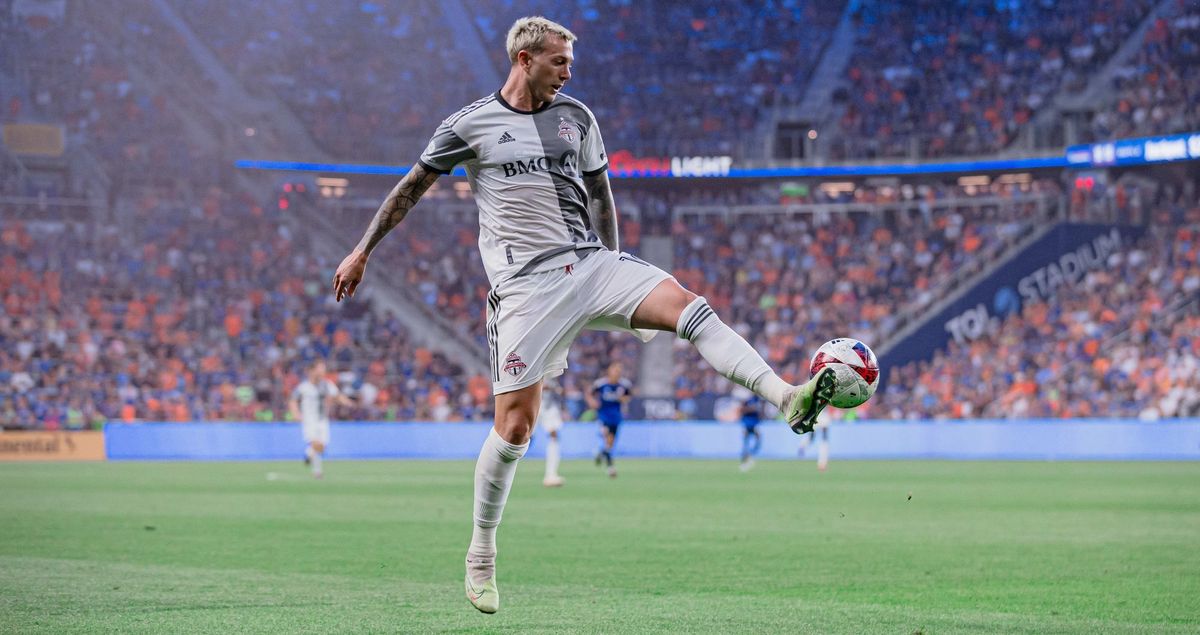 One of Toronto FC's most demanding stretches of the regular season will come to an end this weekend when it visits the New England Revolution, who sits third in the overall league table.
TFC's last two outings saw them earn a draw at home against second-place Nashville SC, and suffer a 3-0 loss away to league leaders FC Cincinnati on Wednesday.
"It's always nice when you have a game right around the corner after a difficult one. You don't have enough time to dwell on the bad feeling around a loss, you have to shift focus to the next game," midfielder Mark-Anthony Kaye said before the trip to New England.
"That's what we have to do... It's a tight turnaround. ... It's a busy part of the year and you just have to keep pushing and trying to do the right things."
Here's what you need to know about Saturday's game between Toronto and New England at Gillette Stadium (7:30 p.m. ET/Apple TV - Free and TSN 4 & 5).