Opinion
Toronto FC vs. Nashville SC: 3 takeaways
Toronto FC showed some fighting spirit in its win over Nashville SC, something that has been sorely lacking from the Reds this season.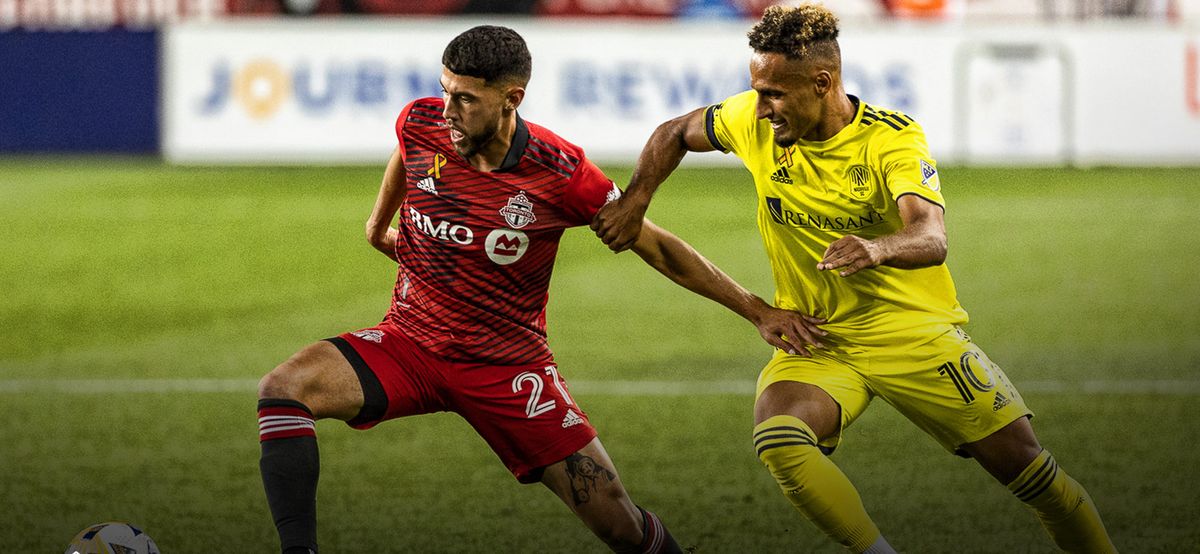 Toronto FC's 2-1 home win over Nashville SC on Saturday night was a long time in coming.
Forget about the six-game losing streak and the nine-match winless skid that TFC was riding ahead of this contest. Saturday's result marked the Reds' first win of the season at BMO Field, and their first at their home ground since earning a 1-0 decision over the Vancouver Whitecaps on Aug. 21, 2020.
Coach Javier Perez called this victory an "important milestone" for TFC as it heads into next week's Canadian Championship quarter-final, while Omar Gonzalez, who scored the game winner, said "to finally get a win at home here at BMO, it's beyond words."
Here are my three major takeaways from the game.