Newsletter
TFC Republic Weekly: June 21-June 27 lookahead
It's a busy week for Toronto FC, with two games over a four day span, while the Jozy Altidore situation remains unresolved.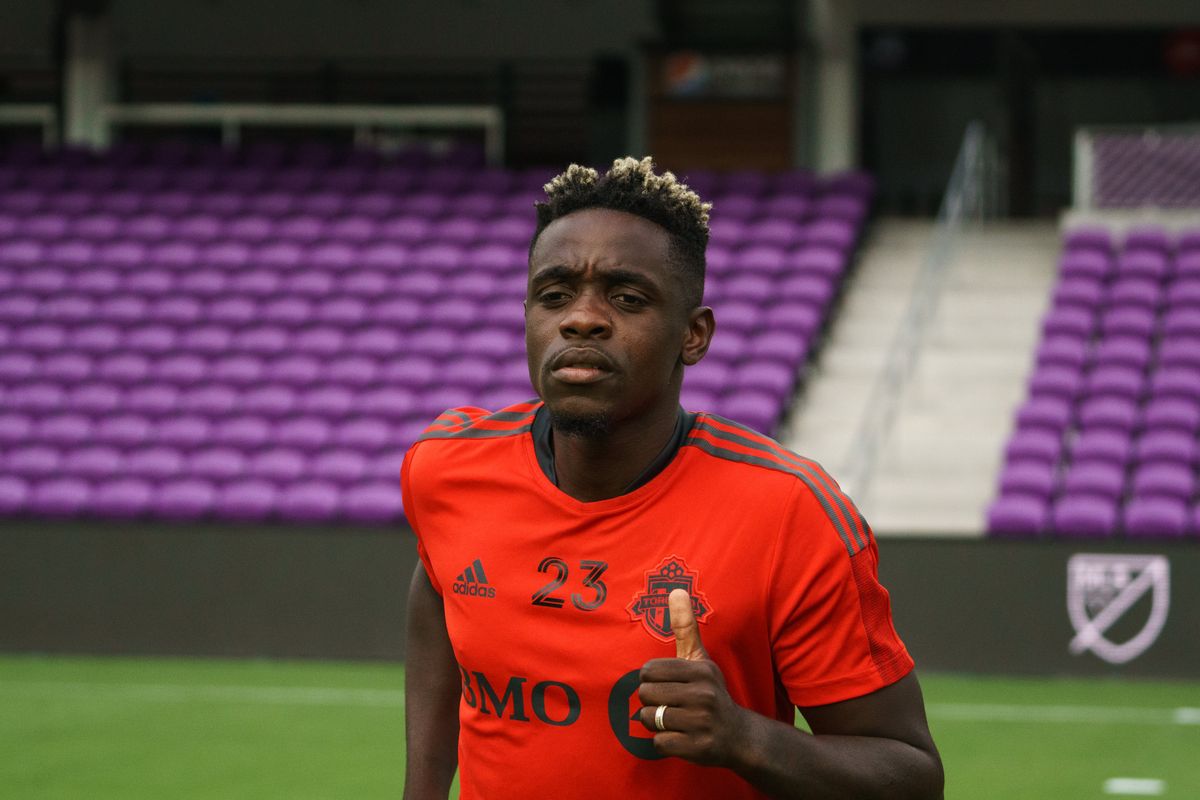 Welcome to the latest edition of TFC Republic Weekly, a free email newsletter that will land in the inbox of both paid subscribers and free members of TFC Republic every Monday.
This newsletter will look at what's in store over the next seven days for Toronto FC, and set up their schedule of games for the week.
You'll also get a glimpse of what to expect at TFC Republic in the coming days.
So, without further ado...
TFC vs. Nashville SC on Wednesday
It's a short turnaround for TFC, who pay a visit to Nashville SC on Wednesday (8:30 p.m. ET) for the first of three matches between the clubs this season.
Toronto is coming off a disappointing 3-2 loss to Orlando City SC on Saturday, a game that saw the Reds come back from a 2-0 deficit after 10 minutes, only to concede a late goal off a mistake by Auro Jr.
The Brazilian fullback was hardly the only TFC player at fault on the night, as a series of giveaways and defensive errors blighted the performance by Chris Armas' team - although, it was the last thing the Toronto coach wanted to talk about after the game.
"I saw my team fight tonight, and we dug ourselves holes. But I don't really want to talk about why those things happened. They're happening. You asked the question, but I think you can see what happened. But I saw my team fight," Armas told reporters.
After going undefeated through its first seven games (with two wins), Nashville suffered its first setback of the campaign last Friday in a 2-0 road loss to the New York Red Bulls.
Wednesday marks the first-ever regular season meeting between Toronto and Nashville. They have met one before, though, with Nashville earning a 1-0 win in the first round of last year's playoffs.
These teams will meet again on Aug. 1 and Sept. 18.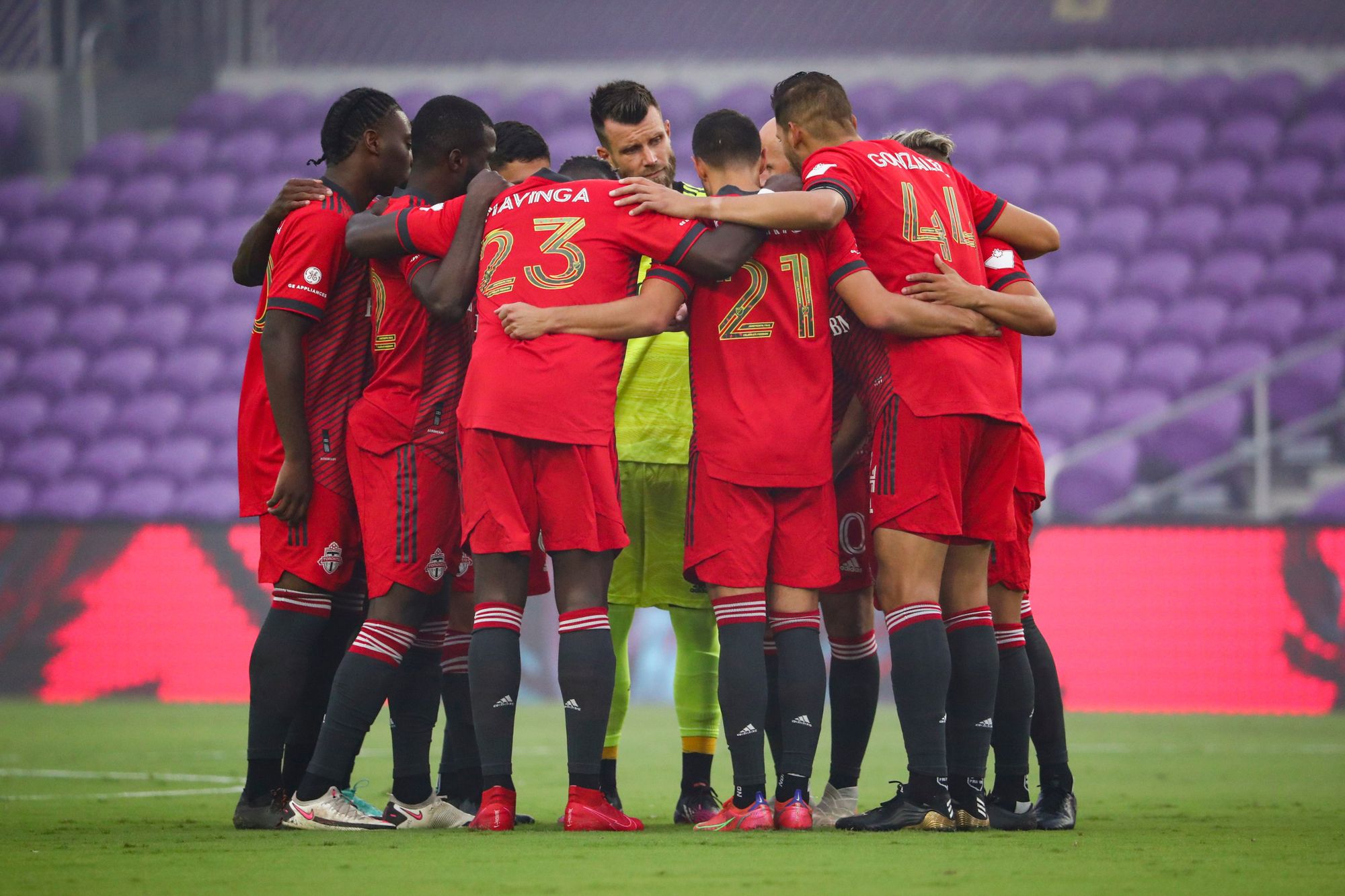 TFC vs. FC Cincinnati on Saturday
After travelling to Tennessee, the Reds return "home" to Orlando where they'll host FC Cincinnati on Saturday (7:00 p.m. ET).
With a 1-5-1 record and just four points, Cincinnati sits in last place in the overall MLS table, as is one of just two clubs that Toronto, at 1-5-2 and five points, looks down upon in the standings.
Cincinnati has one of the worst attacks (just four goals scored) and the worst defensive record (17 goals conceded) in MLS. They've been shut out four times this season, including a 2-0 home loss to the Colorado Rapids on Saturday.
Toronto and Cincinnati met once last season, as the Reds earned a 1-0 victory on Oct. 11 in Ohio via a goal from Patrick Mullins.
TFC leads the all-time series against Cincinnati with three wins from three games.
These teams will meet again on Sept. 11 and Sept. 29.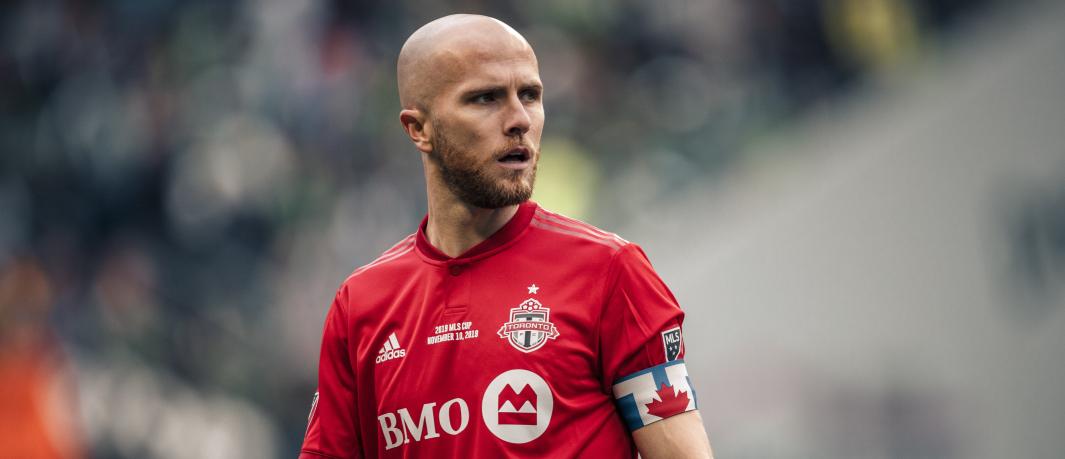 Canadian women's Olympic team roster
With the Tokyo Olympics set to kick off in mid-July, Canadian coach Bev Priestman is poised to make her final roster decisions.
Priestman previously said she planned to reveal her Olympic squad within 10 days after last week's 0-0 draw with Brazil in an international friendly in Spain. After that, the team will reconvene in late June for another training camp. Canada is also looking to play a tune-up match in Japan prior to the Olympics.
Teams at the Olympics are limited to 18 players (with four alternates), compared to 23 for the World Cup. With fewer options, a player's versatility is a huge commodity and could decide who will travel to Japan.
Just for fun, I came up with what my 18-player would be if I was in Priestman's shoes.
Here's my list:
Goalkeepers: Stephane Labbe and Kailen Sheridan
Defenders: Allysha Chapman, Shelina Zadorsky, Kadeisha Buchanan, Vanessa Gilles, Gabi Carle
Midfielders: Quinn, Desiree Scott, Sophie Schmidt, Jessie Fleming, Ashley Lawrence, Deanne Rose
Forwards: Christine Sinclair, Janine Beckie, Evelyn Viens, Nichelle Prince, Adrian Leon
What do you think? Do I have it right? Let me know your thoughts and maybe I'll address any questions you have on this for my TFC Republic Mailbag column later this week.
If Canada's Olympic roster does drop in the next few days, look for extensive coverage at TFC Republic.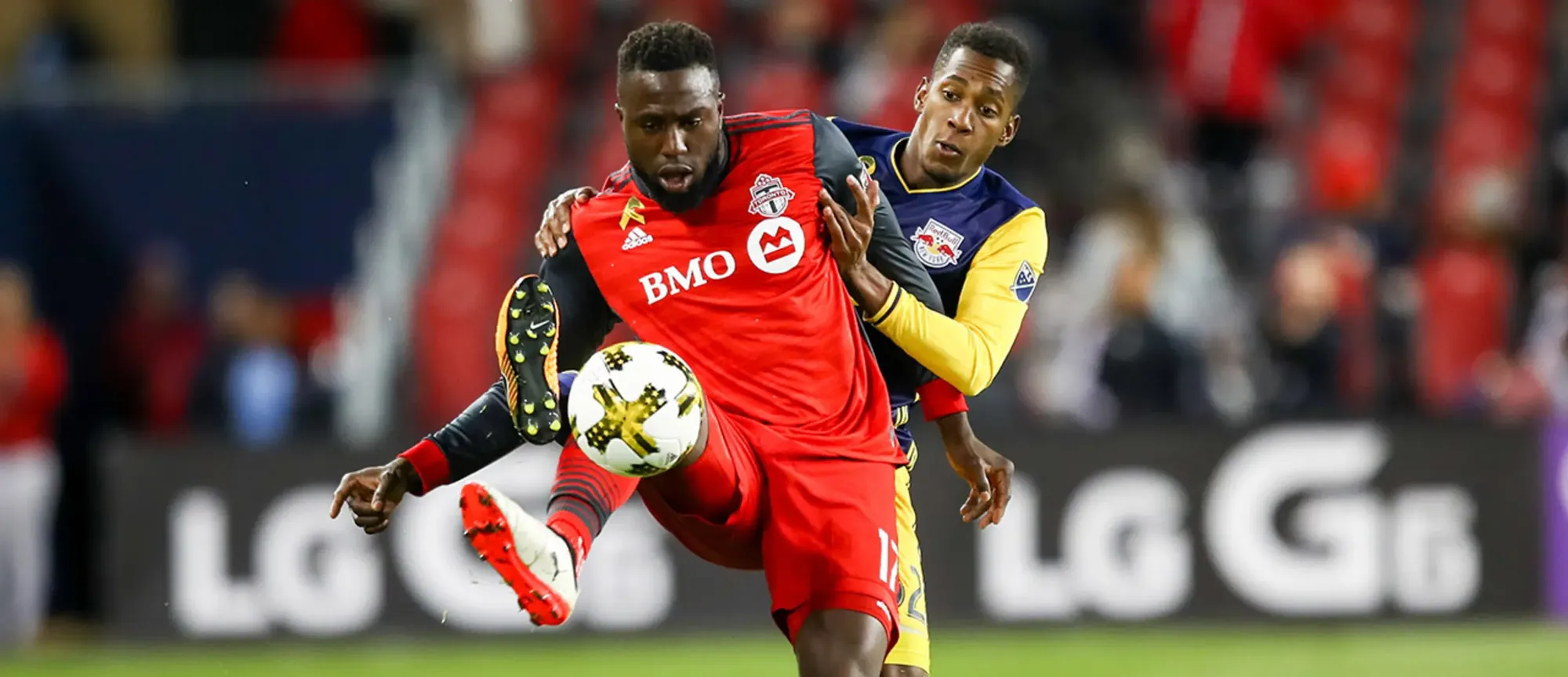 The Altidore situation
This is getting to be ridiculous now, isn't it?
Last week, Toronto GM Ali Curtis told reporters that the issue with Jozy Altidore still hasn't been resolved, and that the American forward continues to train on his own away from the rest of the team - something he's been doing since late May following a confrontation with Chris Armas.
Curtis explained the situation with Jozy Altidore is "complicated" with "some layers" to it, but that "all options are on the table." Presumably that means Altidore could remain in Toronto, but he could also be sold or traded.

This situation has been going on for more than a month, and the fact that it still hasn't been figured out suggests that the two sides are headed for divorce, rather than reconciliation, and that Altidore has played his last game for TFC.
---
---
Stories to look out for at TFC Republic
Ralph Priso looked impressive in a central midfield duo with Michael Bradley for Toronto early on this season before falling down the depth chart and being sent on loan to TFC 2 (although, he can be called at any time).
I recently chatted at length with the 18-year-old midfielder about playing next to Bradley, balancing school work and playing pro soccer, his pathway to the first team via the team's youth academy, and much more. Look for my feature story on Monday afternoon.
Other stories that will be published later this week include:
My feature on Canadian international Jonathan David.
My 2021 Canadian Premier League season preview.
A new TFC Republic mailbag.
In-depth pre- and post-game coverage of Toronto's matches against Nashville SC and FC Cincinnati
TFC Republic mailbag
TFC Republic will feature a regular reader mailbag column where I answer questions from subscribers about Toronto FC and Canadian soccer in general.
I'll answer the best questions submitted to me by TFC Republic readers, so feel free to drop me an email at johnmolinaro@rogers.com. You can also reach out to me via Twitter and Facebook.
NOTE: For readers who have signed up for this free weekly newsletter but haven't yet subscribed to TFC Republic, just a reminder you have to purchase a subscription in order to read all of the great content behind the paywall. TFC Republic has very reasonable rates at $8 a month and $50 a year - just click on the subscribe button on the home page.
(Top photo courtesy of torontofc.ca)
---
The TFC Republic newsletter comes out every Monday, and will be emailed to both paid and free members. All other content at TFC Republic is behind the paywall, and you'll need to be a subscriber to access it. It costs only $8 for a one-month subscription, or $50 for a full year (prices include 13% GST/HST). What a great deal, eh?  Don't miss out, and order your TFC Republic subscription today!