Newsletter
TFC Republic Weekly: May 24-May 30 lookahead
TFC resumes its rivalry with the Columbus Crew when they square off on Saturday, while Alejandro Pozuelo is expected to return to full training this week.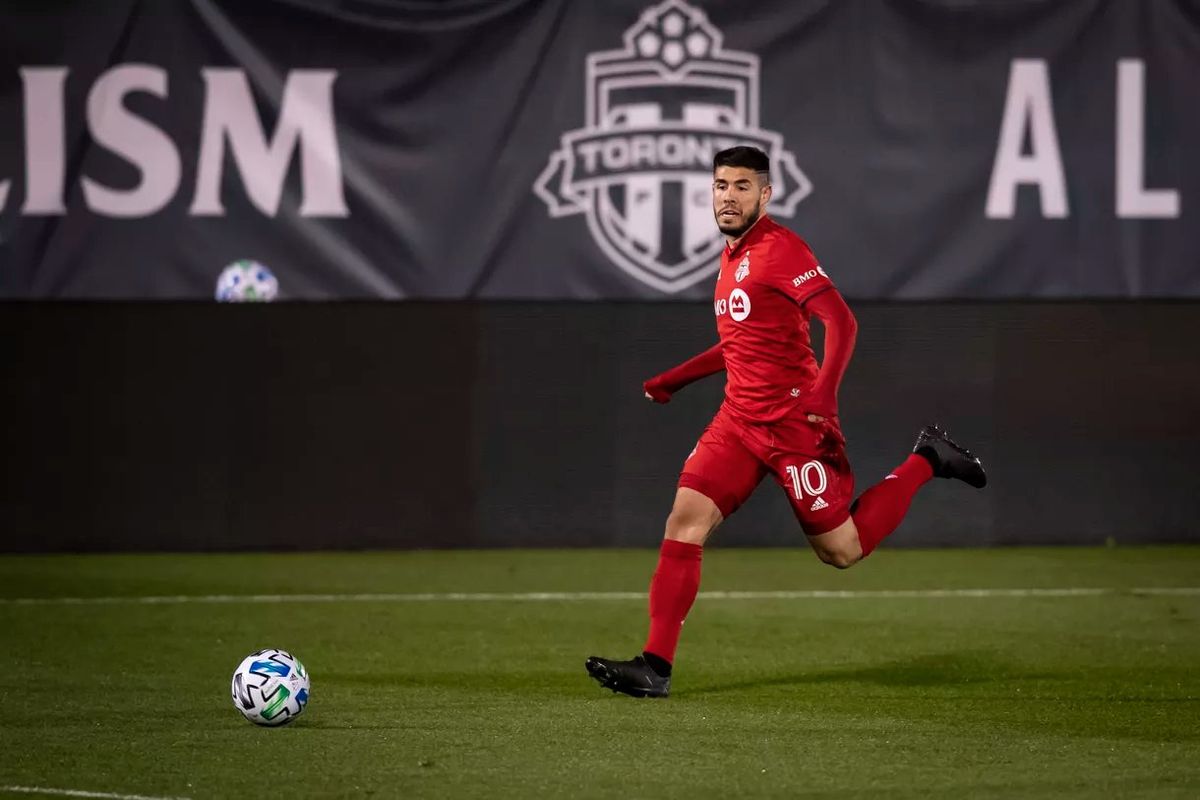 Welcome to the latest edition of TFC Republic Weekly, a free email newsletter that will land in the inbox of both paid subscribers and free members of TFC Republic every Monday.
This newsletter will look at what's in store over the next seven days for Toronto FC, and set up their schedule of games for the week.
You'll also get a glimpse of what to expect at TFC Republic in the coming days.
So, without further ado...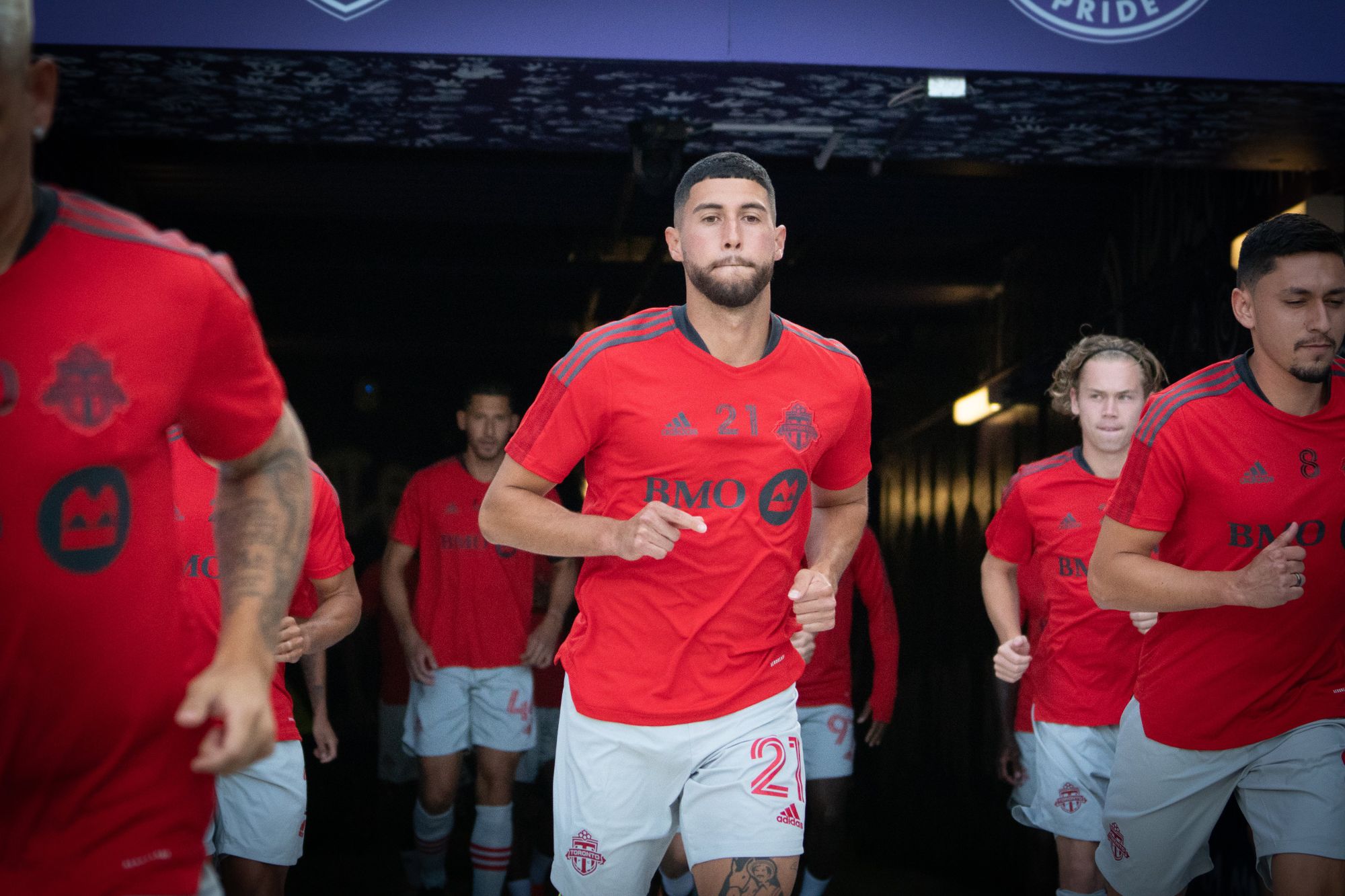 TFC vs. Columbus Crew on Saturday
Toronto resumes its rivalry with the Columbus Crew when they square off on Saturday (3:00 p.m ET) in Ohio.
These teams previously met on May 12 in Orlando where the Reds earned a 2-0 win courtesy of goals from Michael Bradley and Jozy Altidore. The victory was TFC's first in MLS under coach Chris Armas, and the first clean sheet in the league.
Columbus leads the all-time MLS series against Toronto, with 14 wins and 12 draws in 37 meetings. But TFC has lost just one of its last 10 matches against the Crew (with six wins, including in the 2017 playoffs). The Reds have recorded three straight victories over Columbus for only the second time in club history (they also did it in 2014-2015).
The Crew are coming off a 2-1 road win over New York City FC on the weekend, with Argentinian Lucas Zelarayán bagging both goals and Liam Fraser coming off the bench to play 33 minutes. Fraser won't be available to play in Saturday's game against Toronto, per the terms of his loan deal to Columbus.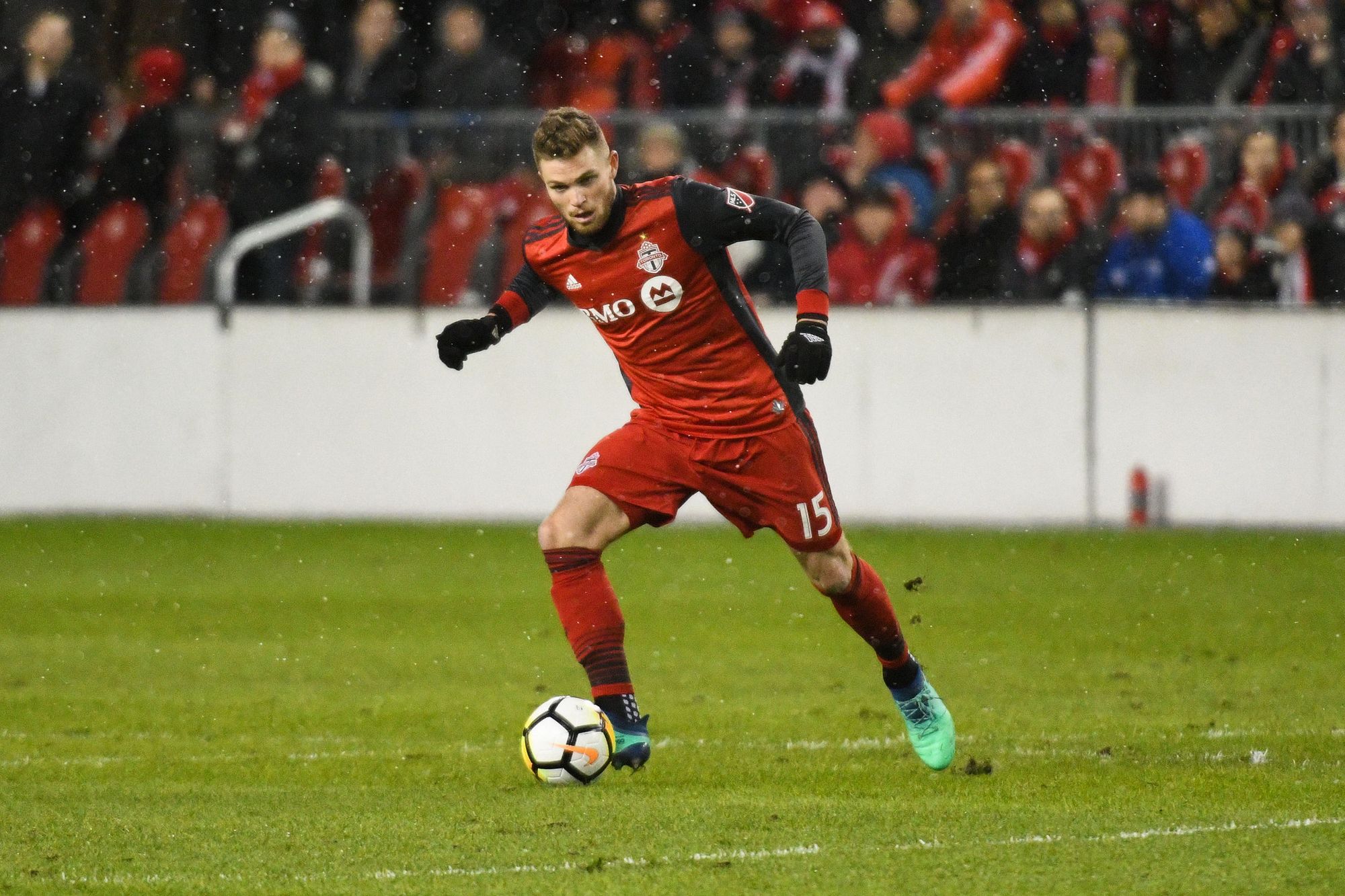 The Pozuelo watch continues
Designated Player Alejandro Pozuelo has missed all 10 of TFC's games this season with a quad injury, leaving the Reds without their top playmaker.
But Armas told reporters prior to this weekend's 1-0 road loss to Orlando City that he expects the Spanish creator to return to full training sometime this week.
That's welcome news for Toronto, who could use the reigning league MVP back in its starting lineup and linking up with new Designated Player Yeferson Soteldo. Toronto's attack has looked uneven over the course of its first six games in MLS, and at times the team has struggled to break down their opponents. Having a player the calibre of Pozuelo back in the starting 11 should help alleviate those problems and bolster the attack with his creativity in the final third of the pitch.
But whether he'll be fit to play in Columbus remains to be seen. If TFC decides to take the cautious approach with his return, look for them to take full advantage of the upcoming international break and give the Spaniard extra time to recuperate before he makes his season debut in June.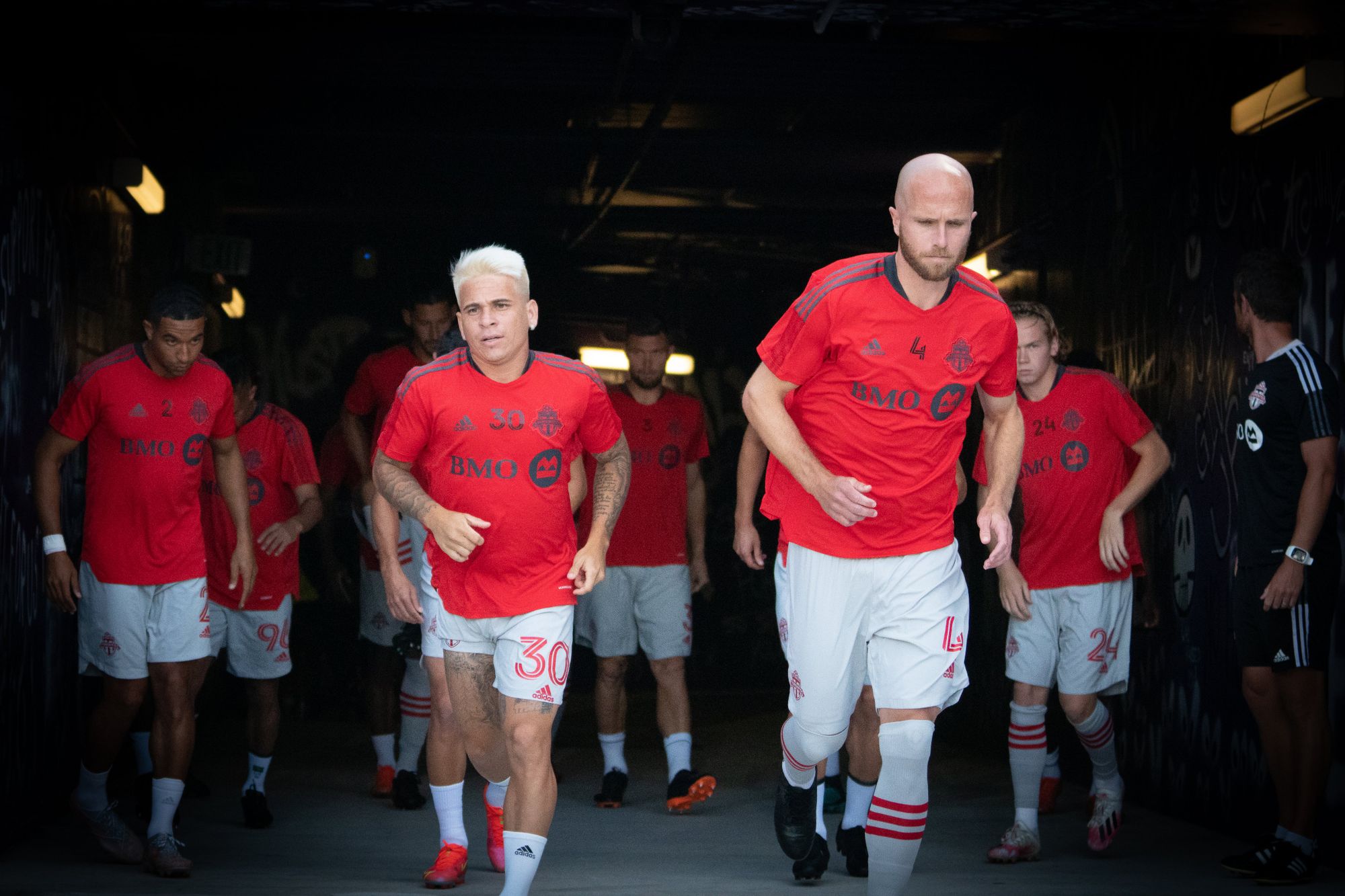 Osorio injury
After missing the previous two games with a thigh problem, Canadian Jonathan Osorio was back in the starting 11 this past weekend against Orlando.
However, he was subbed out in the 54th minute with what appeared to be a hamstring issue. After the game, Armas told reporters that Osorio was being looked at by team doctors, so he didn't know the Canadian's immediate status.
"He had just a couple of soft tissue injuries this year. He's just trying to get himself going so we'll have to see was it just some cramps, fatigue; not sure yet what exactly but obviously an important piece for us and we've got to help him stay healthy because you know -- he shows up in good spots, yeah, we've got to get him healthy here. We came into the game thinking 45 to 60 minutes. We got that. But we'll take a look and see where he's at," Armas said.
Toronto is slowly getting injured players back healthy, so a potential long-term injury to Osorio would be a big setback for the club.
Again, with the international break looming, look for TFC to take an extra cautious approach with Osorio and not rush him back into action.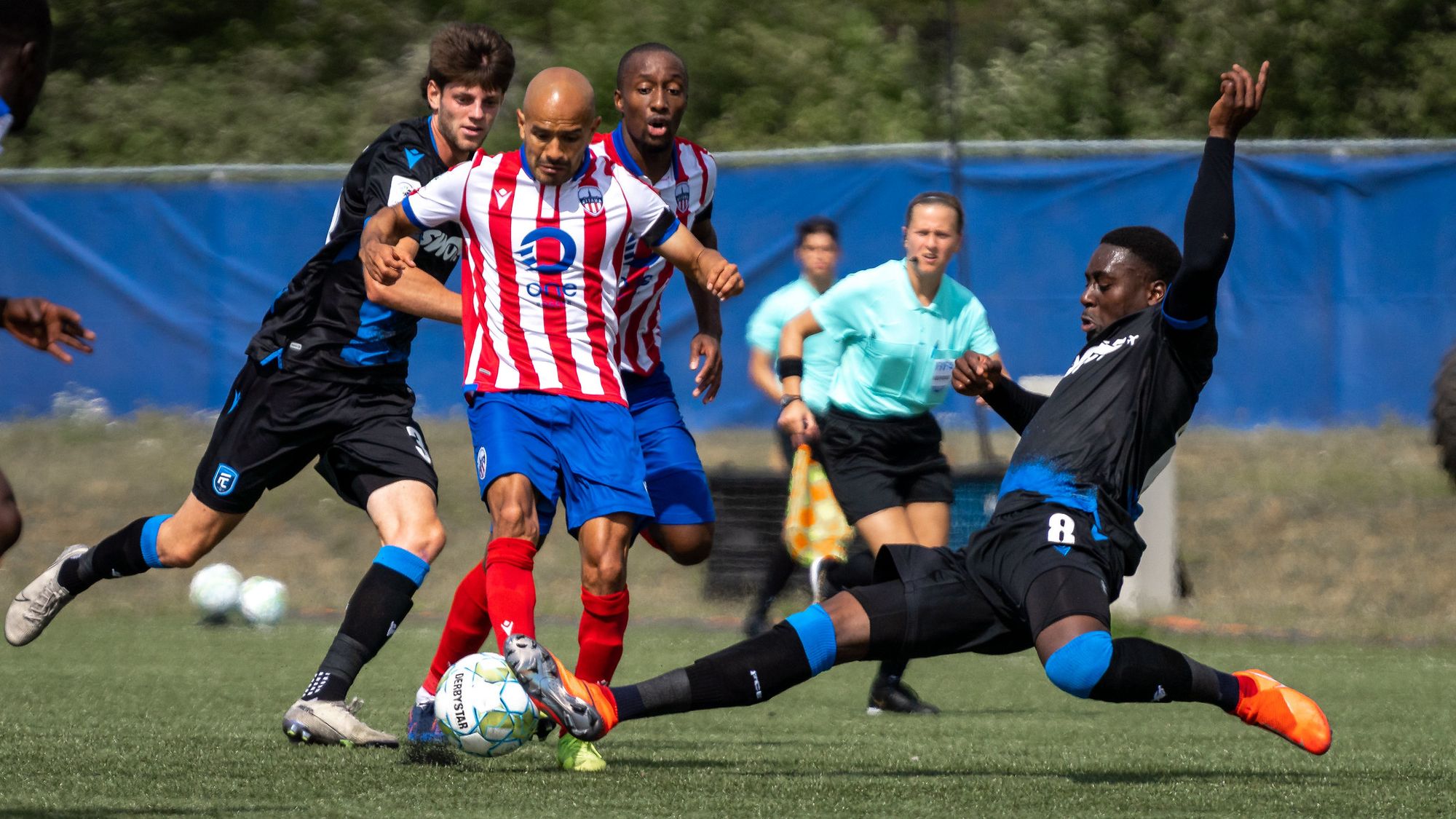 Stories to look out for at TFC Republic
Last week, TFC Republic published a story about Reds defender Eriq Zavaleta now being eligible to play for El Salvador, and how he'll make his international debut in a pair of World Cup qualifying matches next month.
This week, I'll have a followup story on Zavaleta on his decision to re-sign with Toronto in the off-season, Greg Vanney's departure, the changes made by Chris Armas and how he fits in the new coach's plans.
Zavaleta also talked candidly about the longstanding criticism levelled at him about how he only managed to stay at TFC for so long because Vanney was his uncle.
Other stories that will be published later this week include:
I'll likely have some breaking news about a CPL team signing an international player who has MLS experience.
I'll be tentatively speaking to Tim Bezbatchenko ahead of Saturday's game vs. Columbus to reminisce about his time as Toronto FC general manager
I'll also be catching up with former TFC defender Mark Bloom, who retired in 2018 at the tender age of 30.
My feature story on the budding central midfield partnership between Toronto captain Michael Bradley and Canadian teenager Ralph Priso. I also hope to have a sidebar feature on Priso.
In-depth pre- and post-game coverage of Toronto's road game against the Columbus Crew.
---
TFC Republic mailbag
TFC Republic will feature a regular reader mailbag column where I answer questions from subscribers about Toronto FC and Canadian soccer in general.
I'll answer the best questions submitted to me by TFC Republic readers, so feel free to drop me an email at johnmolinaro@rogers.com. You can also reach out to me via Twitter and Facebook.
Check out last week's mailbag.
Message for non-paid subscribers
For readers who have signed up for this free weekly newsletter but haven't yet subscribed to TFC Republic, just a reminder you have to purchase a subscription in order to read all of the great content behind the paywall. TFC Republic has very reasonable rates at $8 a month and $50 a year - just click on the subscribe button on the home page.
If you have the financial means, consider upgrading to either a monthly or yearly subscription!
(Top photo courtesy of torontofc.ca)
---
The TFC Republic newsletter comes out every Monday, and will be emailed to both paid and free members. All other content at TFC Republic is behind the paywall, and you'll need to be a subscriber to access it. It costs only $8 for a one-month subscription, or $50 for a full year (prices include 13% GST/HST). What a great deal, eh?  Don't miss out, and order your TFC Republic subscription today!