Newsletter
TFC Republic Weekly: October 17-23 lookahead
Toronto FC has already been busy reshaping its roster this off-season ahead of the 2023 MLS campaign.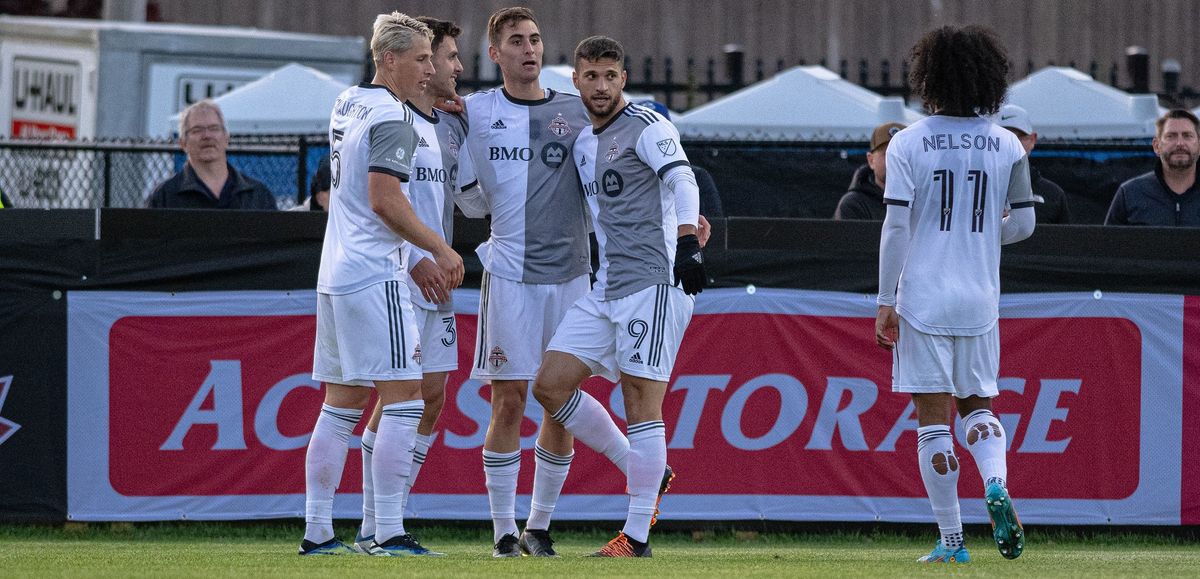 Welcome to the latest edition of TFC Republic Weekly, a free email newsletter that will land in the inbox of both paid subscribers and free members of TFC Republic every Monday.
This newsletter will look at what's in store over the next seven days for Toronto FC, and set up their schedule of games for the week.
You'll also get a glimpse of what to expect at TFC Republic in the coming days.
So, without further ado...
TFC starts to reshape roster ahead of 2023
Just days after the final game of the regular season, Toronto FC coach and sporting director Bob Bradley made some important roster decisions for next season.
Last Friday, TFC announced that goalkeepers Alex Bono and Quentin Westberg, defender Doneil Henry, midfielder Noble Okello and forward Ifunanyachi Achara won't be back in 2023.
It's not a big surprise that Bono and Westberg have been let go. During the final two months of the 2022 campaign, Bradley publicly said that the team's goalkeeping had not been up to standards, and he hinted that it was a position that needed to be upgraded this off-season.
Henry only made seven appearances (all of them off the bench) totalling 140 minutes for Toronto after being waived by LAFC. Bradley mentioned last week that the Canadian international dealt with fitness issues during his second stint with the club, and that he felt the defender still had to undergo some development.
Okello was limited to just eight appearances this season as he was dealing with injuries. When he did play, the midfielder looked far from his best. Achara failed to score in 15 appearances this year, and only has three goals and two assists in 30 MLS games over three seasons.
TFC did not exercise their contract option for defender Chris Mavinga, but they remain in discussions with him for a potential new deal. Mavinga dealt with injuries and personal issues this year, so he lacked consistency. At 31, I still think he can be an important contributor, but he made $1,037,500 US this season, and that contract just wasn't sustainable for TFC. If the Reds can re-sign him at a lower price, then it makes sense to keep him around.
Midfielder Jonathan Osorio's contract will expire at the end of the year. However, the club remains in discussions with him regarding a potential new contract for 2023 and beyond. As an unrestricted free agent who made $1,026,350 this season, Osorio could easily sign with another MLS team, or even try to land with an overseas club after next month's World Cup.
"Everything's an option at this point," Osorio said this week.
TFC management hasn't thrown in the towel just yet. Contract talks are expected to continue in the buildup to the World Cup.
"With everything that Oso has done here, he deserves the opportunity to size up [his] options. … A player thinks at times about challenging himself outside the league or outside of Toronto. So, it's going to be ongoing discussions," Bob Bradley confirmed.
On Nov. 7, the league's 48-hour trade window reopens, which allows MLS clubs to make trades with other teams. The trade window closes on Nov. 9, and at that point, clubs can't sign or trade players until after the expansion draft on Nov. 11. The MLS free agency period opens on Nov. 16, so the Reds could make some roster additions next month.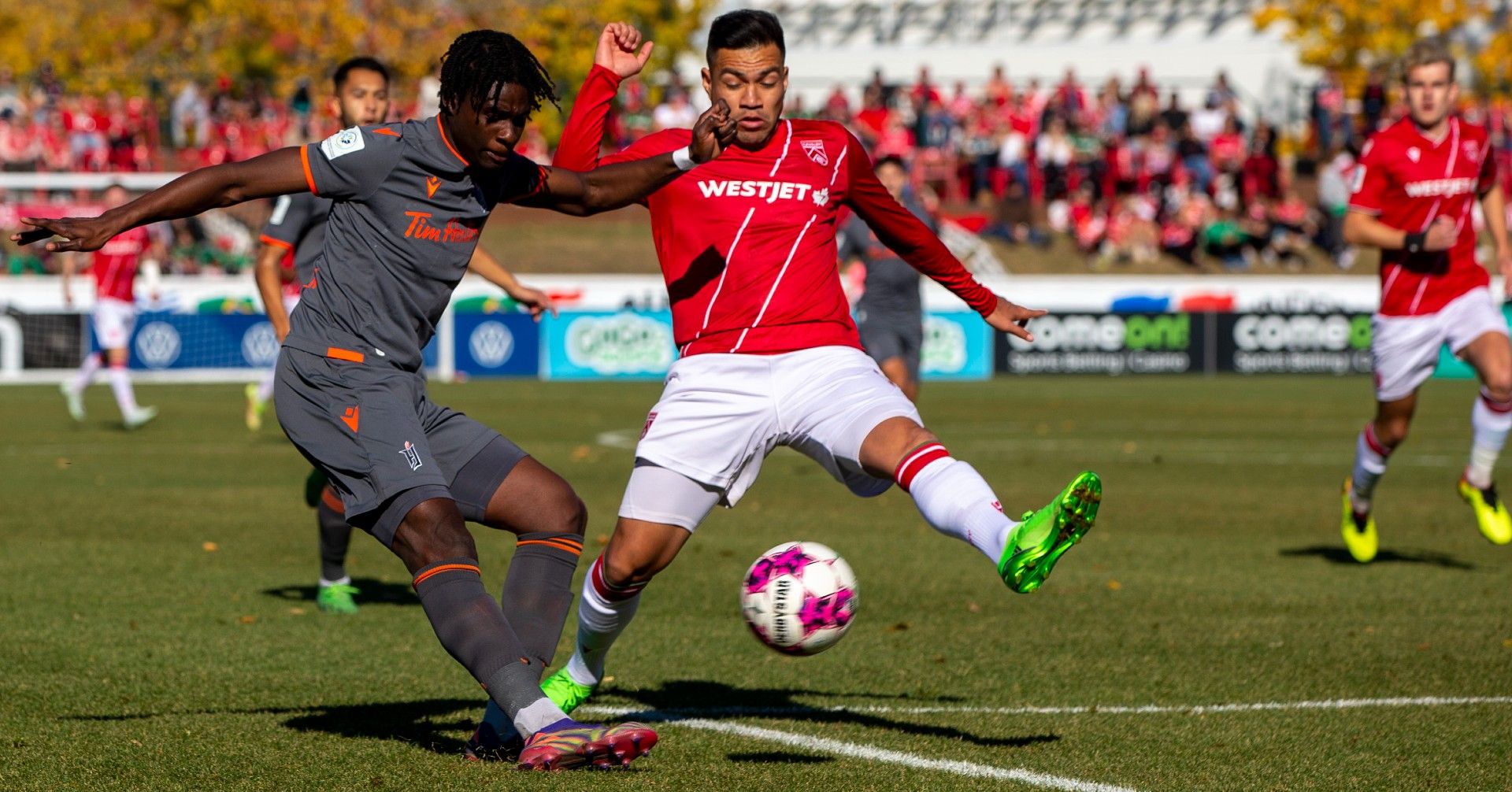 CPL post-season continues this week
Forge FC's Woobens Pacius picked the perfect time to break out of a goal-scoring rut. Pacius headed into last weekend mired in a 10-game goal drought that dated back to Aug. 5 of the Canadian Premier League regular season. But the 21-year-old forward finally ended his slump on Saturday, scoring a crucial equalizer in Forge's 1-1 draw against Cavalry FC at Calgary's ATCO Field in the first leg of their CPL playoff semifinal.
Forge hosts Cavalry in the return match at Hamilton's Tim Hortons Field on Oct. 23. The away goal rule is not in effect during the CPL playoffs, so if the aggregate score is tied after 180 minutes of regulation time, the second leg will go straight to a penalty shootout.
There wasn't much difference between these two teams during the regular season, as they sported identical 14-5-9 records. This affair provided another enthralling chapter in the history of a bitter rivalry that goes back to the inaugural CPL Final in 2019 when Forge bested Cavalry over two legs.
Ninety-one cards were issued over the course of the previous 18 games in all competitions between Forge and the Cavs. Saturday's contest produced six more cautions, which shows that the fiery competitiveness of this fixture hasn't died down in the slightest over the years.
Forge coach Bobby Smyrniotis said he was happy with his team's efforts on the day, but believed it deserved "a little bit more" than a draw.
"I thought it was a good performance. We came out in the beginning, we wanted to be the aggressor even though we were playing away from home. It's part of our DNA as a club… For the most part, we played some excellent football," Smyrniotis told reporters after the game.
Forge or Cavalry will take on the winner of the other semifinal between Atlético Ottawa and defending CPL champions Pacific FC on the weekend of Oct. 29-30. Ottawa earned a 2-0 road win over Ottawa on Saturday night in the first leg of its playoff series. Ottawa hosts Pacific in the second leg on Sunday.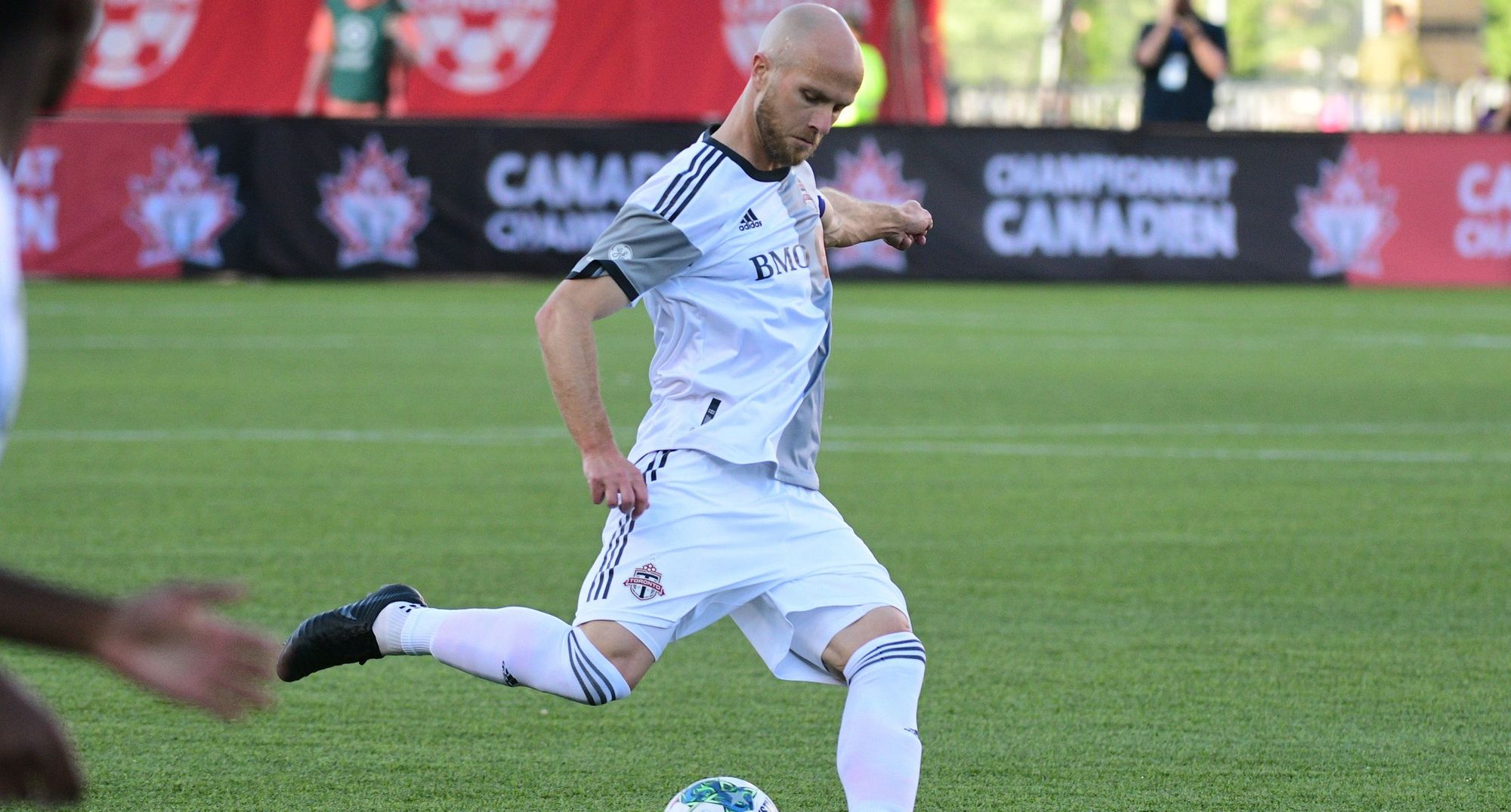 Down to the final four in NWSL playoffs
The semifinals of the playoffs in the National Women's Soccer League are set after two dramatic opening round games this past weekend with members of the Canadian women's team involved.
Sophie Schmidt scored for the Houston Dash, but it wasn't enough as the Texas club suffered a heartbreaking 2-1 home loss to the Kansas City Current when it conceded a goal in the 10th minute of stoppage time. Both Schmidt and Nichelle Prince started and played the entire game for Houston. Desiree Scott missed the match for Kansas City through suspension, but she'll be available to play in Sunday's semifinals away to OL Rein, who feature Canadians Quinn and Jordyn Huitema.
The other first-round match saw goalkeeper Kailen Sheridan backstop San Diego Wave FC to a 2-1 home win in extra time against the Chicago Fire. San Diego visits the Portland Thorns in the semifinals where she'll face Canadian teammates Christine Sinclair and Janine Beckie.
The NWSL Championship final is scheduled for Oct. 29 at Audi Field in Washington, D.C.
Playing as many competitive games as possible is essential for NWSL players right now, seeing as it's a long off-season and Canada will be playing friendlies in the November and February international windows - to say nothing of the fact that the World Cup is next summer.
"That's what we want. Players where they have to win, where everything's on the line. Those experiences accumulate, and it's really important. It adds to what we get. It means they're playing soccer for longer and therefore managing the off-season going into the February window," Canadian coach Bev Priestman said.
---
---
Stories to look out for at TFC Republic
Devin Pleuler is one of the most important people at Toronto FC, but it's more than likely you've never seen him or heard from him. Pleuler is TFC's Director of Analytics, and he works behind the scenes with the coaching staff, offering a different perspective on the game and player evaluation. What exactly does he do? How does he work in concert with Bob Bradley? And why are analytics so important? I recently chatted one-on-one with Pleuler to find out the answer to these questions and much more. Look for my feature story in the coming days.
Other stories that will be published later this week include:
My weekly TFC random thoughts column.
My video blog on Alex Bono's departure.
My feature story on Toronto FC's Jahkeele Marshall-Rutty.
My piece on TFC and its search for a clear "identity."
In-depth pre- and post-game coverage of Forge FC's CPL playoff game vs. Cavalry FC.
My feature on members of the Canadian women's team set to compete in the UEFA Champions League.
My Q&A with Canadian women's team veteran Sophie Schmidt.
My video blog on the Canadian women's team and the draw for next summer's FIFA World Cup.
Another edition of reader mailbag.
And much more!
---
TFC Republic mailbag
TFC Republic will feature a regular reader mailbag column where I answer questions from subscribers about Toronto FC and Canadian soccer in general.
I'll answer the best questions submitted to me by TFC Republic readers, so feel free to drop me an email at johnmolinaro@rogers.com. You can also reach out to me via Twitter and Facebook.
NOTE: The above video has been posted to YouTube, but it isn't publicly listed, which means only paid subscribers to TFC Republic can watch it.
Peter Galindo is a soccer writer and freelance scout based in Toronto who covers the sport for Sportsnet.ca and the MLS website, and is co-host on the Northern Fútbol Podcast, which analyzes all things Canadian soccer from the national teams to the domestic game. You can subscribe, download and stream the show on multiple platforms by clicking here. Follow Peter on Twitter.
(Top photo courtesy of Canada Soccer)
---
TFC Republic has a comments section! At the very bottom of every story, there is a feature where you can post your comments, so be sure to share your thoughts and views.