Feature
TFC flashback: Dunfield's injury time winner vs. Whitecaps
Terry Dunfield breaks down his most famous goal for Toronto FC: An injury-time winner against the Vancouver Whitecaps in the summer of 2012.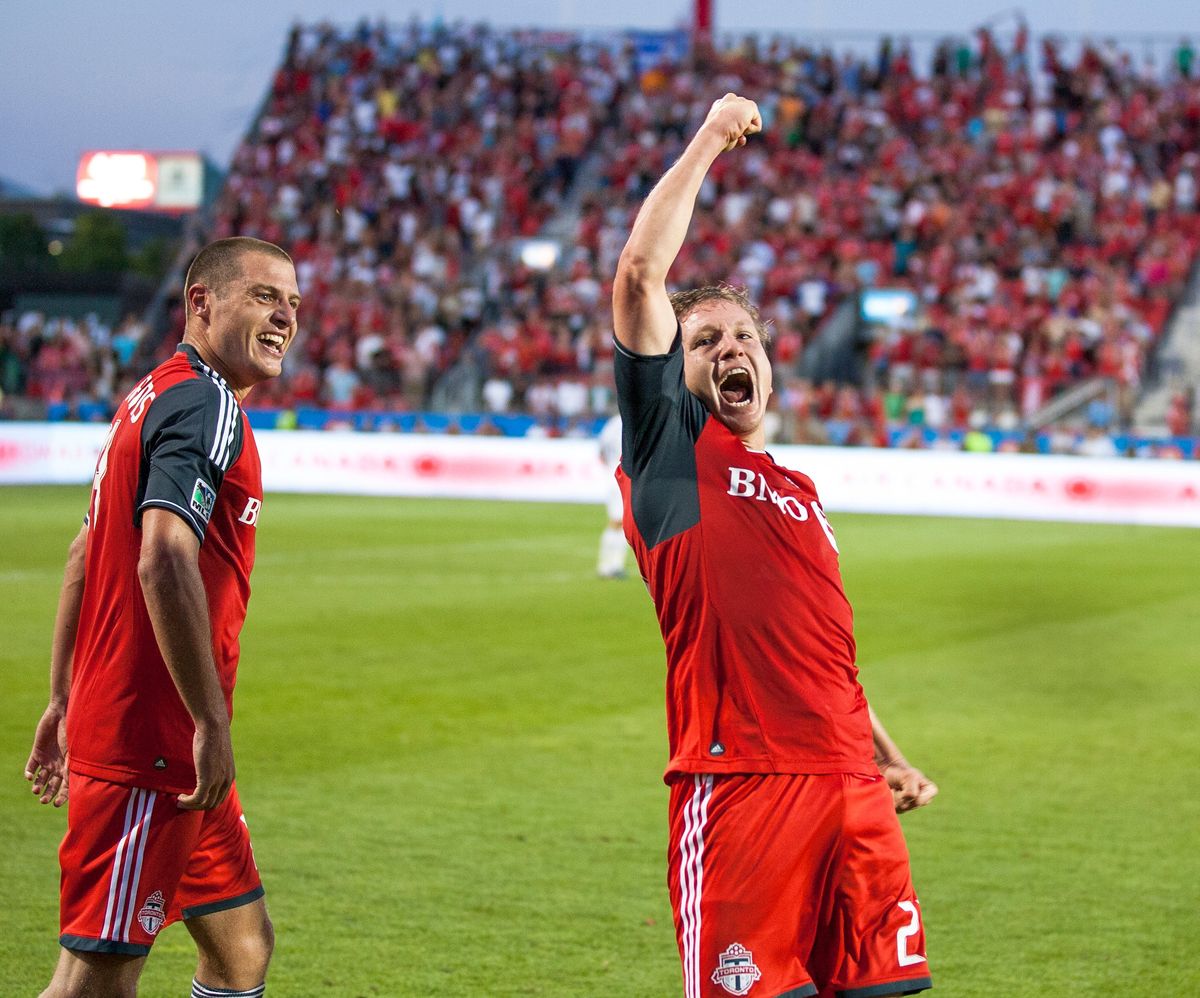 To put it bluntly, 2012 was a fire dumpster of a season for Toronto FC.
Toronto started the MLS campaign with a nine-game losing streak (a new league record), which prompted Designated Player Danny Koevermans to boldly proclaim the Reds were "setting a record as the worst team in the world."
TFC finally ended its infamous streak of futility on May 26 with a 1-0 win over the Philadelphia Union, but by then it was too late. They were essentially out of the playoff race before summer even started, and the team replaced coach Aaron Winter with Paul Mariner. But the Englishman fared little better than his Dutch counterpart - the Reds finished dead last in the league at the end of the season with a 5-21-8 record.
One of the few bright spots for Toronto from that grim campaign was Terry Dunfield. Acquired via a trade with the Vancouver Whitecaps the previous summer, Dunfield was ever present in the team that season, starting 30 games and scoring three goals en route to being named TFC's player of the year. One of his goals was a dramatic injury-time winner against the Whitecaps at BMO Field on July 11, a moment that offered devoted TFC supporters a respite from the doom and gloom.