Newsletter
TFC Republic Weekly: June 12-18
Toronto FC will use its first bye week of the season to rest and regroup ahead of a busy and important summer schedule.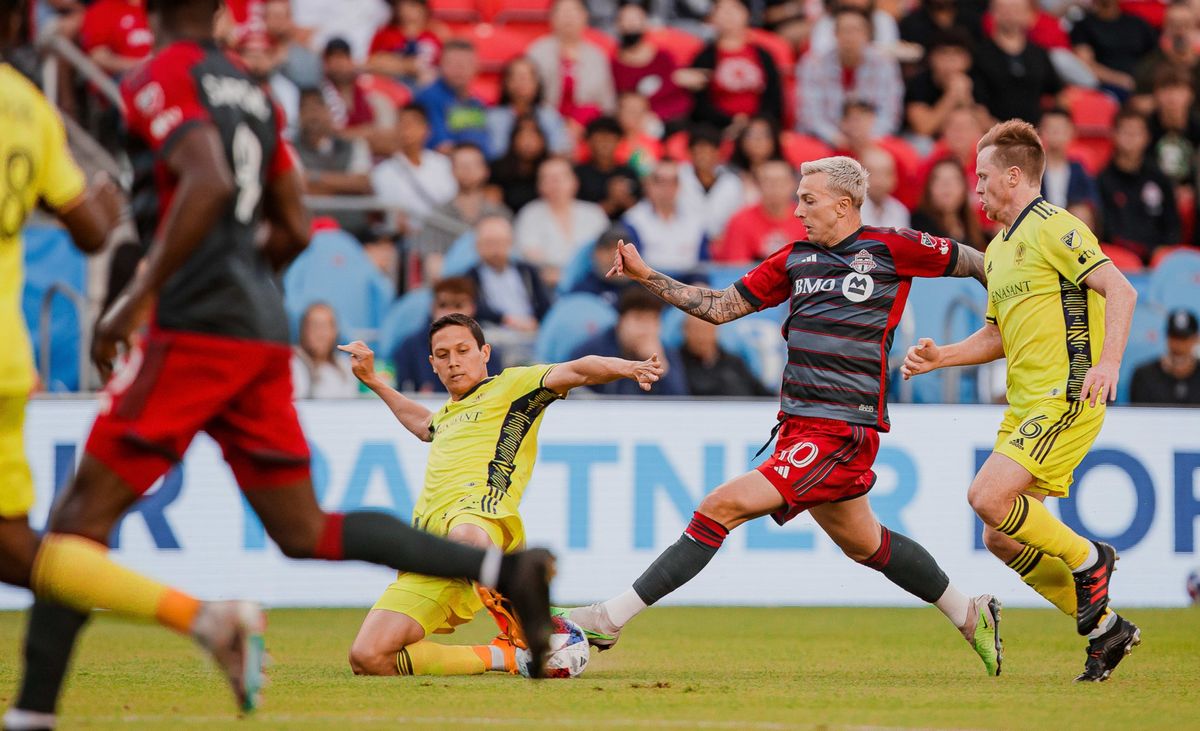 Welcome to the latest edition of TFC Republic Weekly, an email newsletter that will land in the inbox of both paid subscribers and free members of TFC Republic every Monday.
This newsletter will look at what's in store over the next seven days for Toronto FC and set up its schedule of games for the week.
You'll also get a glimpse of what to expect at TFC Republic in the coming days.
So, without further ado...
TFC coach Bob Bradley: 'We're in a rut'
Toronto FC is literally finding new ways to let points slip through its fingers.
Lorenzo Insigne's highlight-reel goal before halftime gave TFC the lead on Saturday before that advantage was wiped out in the 70th minute when goalkeeper Sean Johnson mishandled a long-range shot by Nashville SC's Randall Leal in a game that ended in a 1-1 draw.
Johnson has been one of TFC's best and most reliable newcomers this season. But his mistake on Saturday proved costly for a Toronto side that has blown a lead three times in the last five matches, dropping valuable points in the process.
"It's a shot from distance where the ball moves a little bit. Sean says to the whole group inside [the locker-room] – his words were 'that's on me.' He's a player who's strong in those ways. … [It was] just one of those plays," coach Bob Bradley told reporters after the game
TFC (3-5-10) is unbeaten in four matches (three draws). Under normal circumstances a stalemate against red-hot Nashville (9-3-5), now unbeaten in nine matches, would be a good result for Toronto. But TFC simply can't afford to keep coming up short in games – they have to find a way to reach that next gear and start putting opponents away.
"We're in a rut. We're in a rut when you need a play, when you need, maybe, luck; something that just helps a group [take] three points," Bradley said.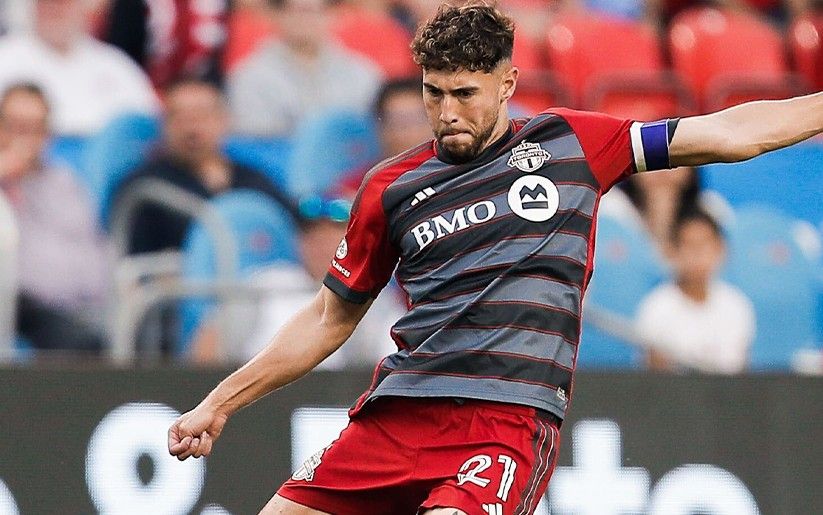 Jonathan Osorio back in the fold for the Reds
While Toronto continues to be dogged by injuries – captain Michael Bradley and four other players were ruled out vs. Nashville – there was some good news on the injury front with the return of Jonathan Osorio.
Osorio had been sidelined with an MCL strain since April 22 and only made eight appearances across all competitions this season before last weekend. But he was a key figure for the Reds before going down injured, scoring one goal and recording a team-high four assists (tied with Federico Bernardeschi).
Osorio's recovery was ahead of schedule as he returned to full training last week, so Bob Bradley inserted the Canadian international straight into his starting 11 vs. Nashville. Playing alongside Mark-Anthony Kaye and Deandre Kerr in a midfield trio, Osorio looked comfortable on the ball all night as he completed 76 passes (more than anybody else on TFC) and boasted an impressive 93.4 completion rate. With 86 touches, nobody was more involved in Toronto's buildup play than Osorio.
Osorio also contributed on the defensive end by recording one tackle and an interception, while also making one clearance.
"[He showed] intelligence, a good understanding of the game, the right passes at the right time, all those things," Bob Bradley said of Osorio.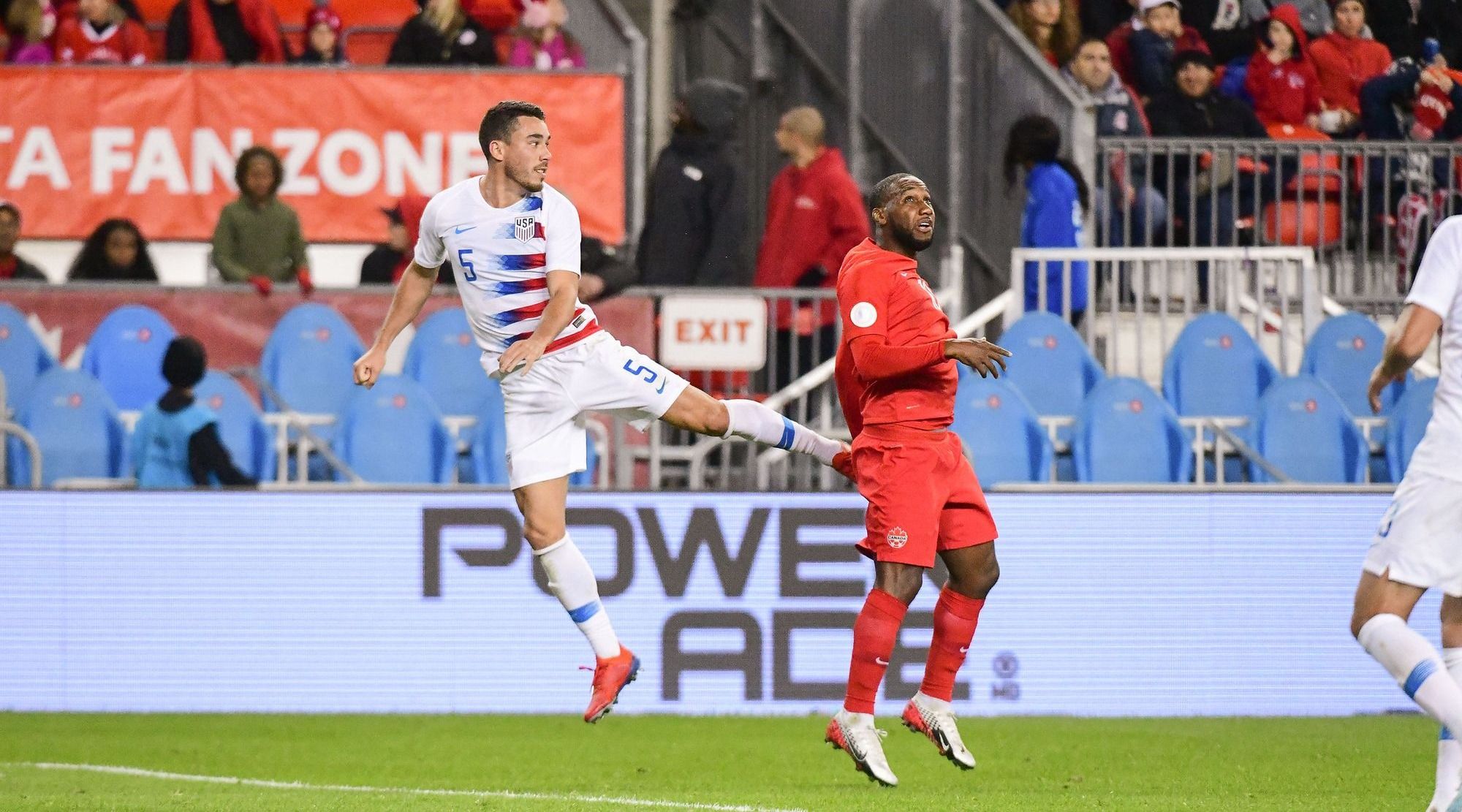 Toronto FC off until June 21 visit to FC Cincinnati
TFC is off for 10 days as they'll enjoy their first bye week of the 2023 MLS regular season.
Toronto won't return to action until June 21 when it visits TQL Stadium for a match vs. FC Cincinnati (12-1-4), who currently sit atop the overall league standings. The Reds will then play away to the New England Revolution (8-3-6) three days later.
The game against the Revolution on June 24 coincides with the kickoff of the Concacaf Gold Cup, which runs until July 16. TFC are expected to lose several players to their respective national teams.
From a Toronto perspective, the Gold Cup is ill-timed as it has five MLS games scheduled during the course of the tournament
"It probably helps for a little bit of a break. And then it's followed quickly by the Gold Cup and when the league has a busy schedule through international periods, it's a challenge," Bob Bradley said.
TORONTO FC TICKET DISCOUNT FOR TFC REPUBLIC SUBSCRIBERS!
TFC Republic subscribers can get up to a 25% discount (including no Ticketmaster fee) on ticket prices for Toronto FC home games.
To receive the special promo code, email me at
johnmolinaro@rogers.com
(Please don't share promo code with non-TFC Republic subscribers).
CanMNT vs Panama on Thursday
The Canadian men's team will be back in action when it takes on Panama on Thursday in the semifinals of the Concacaf Nations League at Allegiant Stadium in Las Vegas (7:00 p.m. ET/OneSoccer).
Should Canada defeat Panama, it'll advance to Sunday's final against either the United States or Mexico, while the two semifinal losers will face in the third-place match on the same day.
Coach John Herdman announced his 23-man squad last week and included in the squad list was Alphonso Davies, the reigning two-time Concacaf player of the year. There were lingering questions as to whether Davies, 22, would be able to participate in the Nations League. The fullback/winger missed the last five games of the 2022-23 Bundesliga season for Bayern Munich after suffering a muscle injury in his left thigh during a 3-1 loss to Mainz on April 22.
Two Toronto FC players were included in John Herdman's squad for the Nations League: Fullback Richie Laryea and midfielder Jonathan Osorio. There are no players from either CF Montreal or the Vancouver Whitecaps. TFC's Mark-Anthony Kaye wasn't called up by Herdman.
"We're very close. You can feel the excitement. We've earned the right to be here. This year is about pushing to lift a trophy and pushing to allow our fans to feel that experience with us… Players are so dialed in, they want that trophy. They want to do everything; even in a place like Vegas where there's a lot of distractions, you get the sense they're honed in to do what it's going to take," Herdman said.
Canada sports a 4-2-6 all-time record against Panama. These teams last faced each other on March 30, 2022 in the final round of the Concacaf World qualifiers. Panama earned a 1-0 win at Estadio Rommel Fernández in Panama City against a Canadian side that had already qualified for the 2022 FIFA World Cup in Qatar.
Canada is 47th in the latest FIFA world rankings, 11 spots above Panama. The U.S. is 13th, and Mexico is 15th.
---
---
Stories to look out for at TFC Republic
Fullback Kobe Franklin has been an absolute revelation for TFC so far this season, as he has started the last 10 matches – nine in MLS and one in the Canadian Championship – and has repaid the trust shown him by Bob Bradley. A 20-year-old Toronto native who came up through the youth academy, Franklin plays with a great deal of maturity and poise for someone so inexperienced. Look for my feature story on Franklin in the coming days.
Other stories that will be published later this week include:
A video blog on the state of the union at Toronto FC.
The return of my "Random thoughts on TFC" column.
A story on the goalkeeping crisis that TFC will face this month.
The weekly TFC 2 report with James Grossi.
A feature story on the Canadian men's team ahead of the Concacaf Nations League semifinals.
In-depth pre- and post-game coverage of Canada's Concacaf Nations League semifinal vs. Panama on Thursday.
In-depth pre- and post-game coverage of Canada's Concacaf Nations League final or third-place match on Sunday
And much more!
---
TFC Republic mailbag
TFC Republic will feature a regular reader mailbag column where I answer questions from subscribers about Toronto FC and Canadian soccer in general.
I'll answer the best questions submitted to me by TFC Republic readers, so feel free to drop me an email at johnmolinaro@rogers.com. You can also reach out to me via Twitter and Facebook.
(Top photo courtesy of Andy Truong/Toronto FC)
---
TFC Republic has a comments section! At the very bottom of every story, there is a feature where you can post your comments, so be sure to share your thoughts and views.