Match report
Toronto FC brushes aside York United in Canadian Championship
TFC cruised to victory in its first match against a CPL team, earning a 4-0 home win over York United FC on Wednesday night.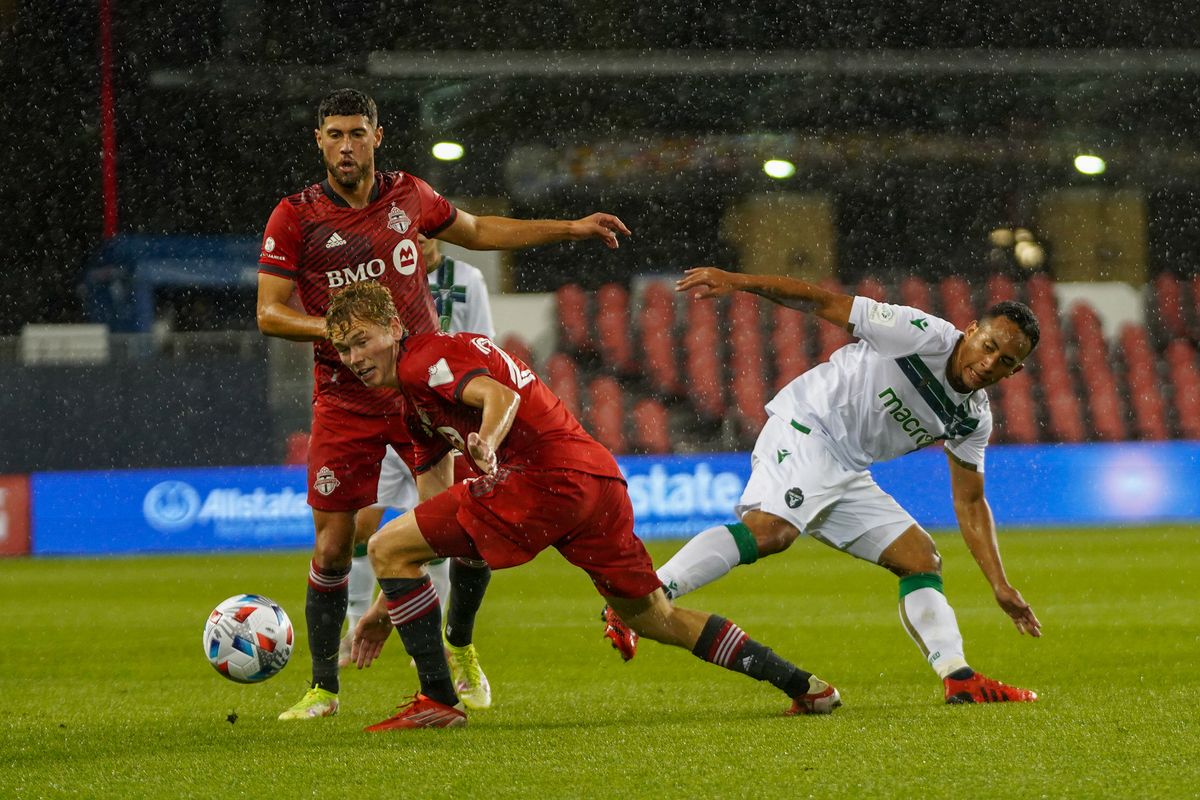 Toronto FC 4 (Osorio 34'; Achara 41'; Soteldo 84'; Okello 89'), York United FC 0
TFC advances to semifinals, will host CPL's Pacific FC
Osorio club's top scorer with Giovinco in Canadian Championship
TORONTO - It was boys vs. men on Wednesday night with Toronto FC coming out on the winning end for a change.
TFC opened its Canadian Championship campaign with a convincing 4-0 win over York United FC in the tournament quarter-finals, recording only its second victory of the year at BMO Field in what has proven to be a disastrous campaign overall. Jonathan Osorio, Ifunanyachi Achara, Yeferson Soteldo and Noble Okello scored for the Reds, while Jacob Shaffelburg collected a pair of assists on a rainy and dreary night before a sparse crowd.
Toronto will host Pacific FC in the semifinals, while CF Montreal will visit reigning CPL champions Forge FC (dates to be determined).
"We needed this. Everybody was engaged. And I think it's one of these games that we knew from the beginning that we needed to match the intensity. We need to match the level of effort, and then get the result at the end," coach Javier Perez said in the post-match press conference.