Feature
Tomás Romero not fretting over missed chances with Toronto FC
TFC's backup goalkeeper could've earned some valuable MLS playing time had he not gone away on international duty with El Salvador.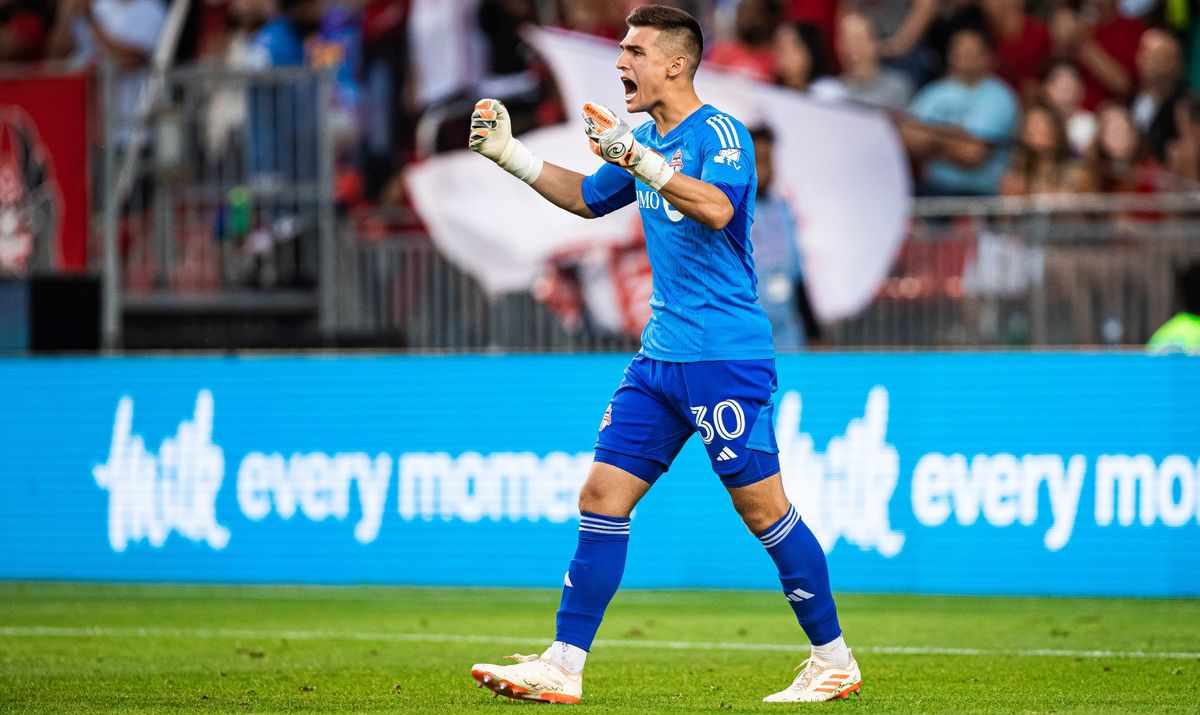 One of the positives from Toronto FC's loss to St. Louis City SC at BMO Field last weekend was the play of goalkeeper Tomás Romero.
Romero, 22, not only made his debut for the Reds in the 1-0 defeat on Saturday, but it was also his first MLS appearance since Sept. 25, 2021, for LAFC.
You'd never know it had been almost two years since he last played in a league game by the way he performed against St. Louis. Romero looked sharp in making five saves on the night, including key stops on Nicholas Gioacchini in the 18th minute and on Samuel Adeniran right before halftime.
"He was brilliant, wasn't he? ... For someone making his debut for us, he was incredible," interim coach Terry Dunfield said afterwards.