CanMNT
Canada at the 1986 World Cup: An oral history
TFC Republic presents: The oral history of Canada's World Cup debut in 1986 in Mexico, as told by the team members who were there.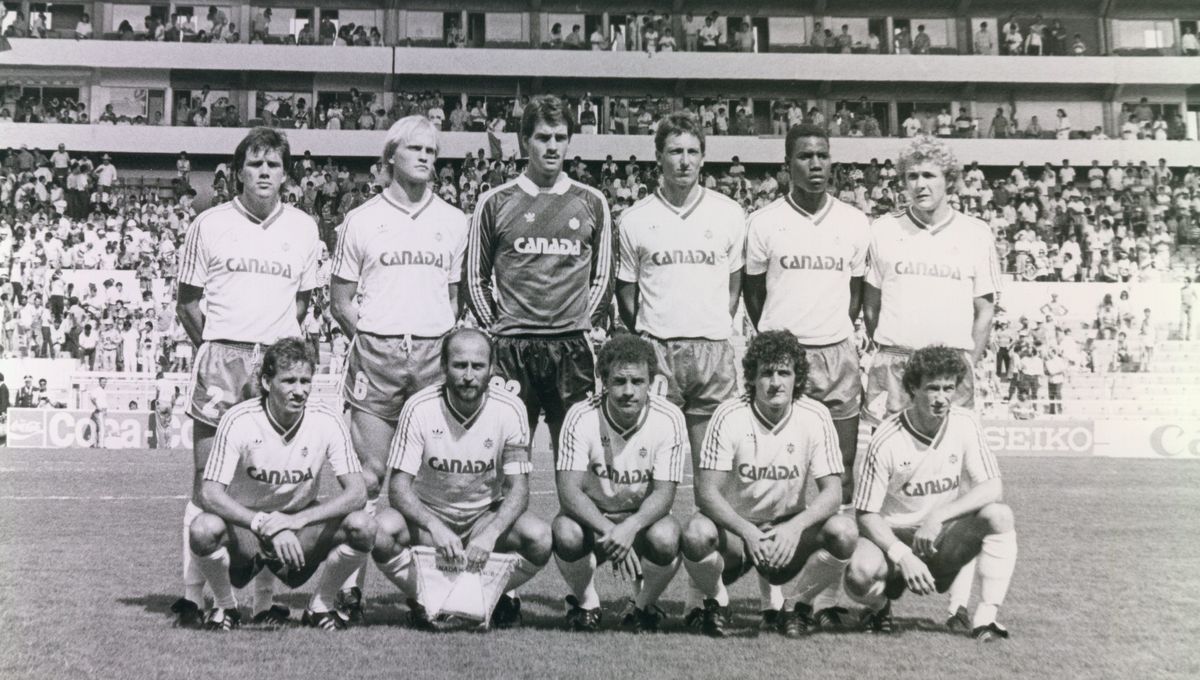 It's a moment that has been 36 years in the making.
When the Canadian men's team faces Belgium on Wednesday at the FIFA World Cup in Qatar, it'll mark Canada's first time back at the event since making its tournament debut in 1986 in Mexico.
You always remember your first, and in the spirit of celebrating that Canadian team, TFC Republic proudly presents: The oral history of Canada's debut at the 1986 World Cup, as told by the players and coach who were there.
(This oral history is based on one-on-one interviews I've conducted over the years with members of the 1986 World Cup team, including coach Tony Waiters, who passed away in 2020 at the age of 83. With files from Sasha Kalra and Jamie Doyle)
This story is out from behind the TFC Republic paywall, and is free to read by everybody. If you've ever been on the fence about subscribing to TFC Republic, hopefully this will give you an idea of the type of in-depth content that paid subscribers enjoy on a daily basis.
You can subscribe to TFC Republic by
CLICKING HERE
, or by clicking on the subscribe button on the home page. A monthly subscription costs just $8, while a yearly subscription is $50 (a savings of 48%).
Before Canada travelled to Mexico, there was the small matter of qualifying for the World Cup. The final round of the 1985 Concacaf Championship came down to Canada, Honduras and Costa Rica. All three nations were tied on three points going into the last match between Canada and Honduras. Only the group winner would advance to the World Cup. Canada ended up earning a 2-1 victory over Honduras on Sept. 14, 1985, in St. John's, Newfoundland courtesy of goals from George Pakos and Igor Vrablic to clinch a spot in Mexico. The Canadians were off to the World Cup for the first time in history.
TONY WAITERS, Canada's coach: That was the greatest day of my soccer career. We knew going against the Central Americans that we wouldn't out-skill them, so we had to play to our strengths and make it very difficult for the opposition.
BRUCE WILSON, Canadian captain: We played at King George V Field, which was a city park. They brought bleachers around. Nobody could figure out why the heck we would play such a big game in such a little venue.
WAITERS: The only reason we went there was the Newfoundland and Labrador Soccer Association gave the CSA [Canadian Soccer Association] a financial guarantee — the CSA would get X-thousand dollars. When the Honduran team came to St. John's on a Thursday, it was bucketing down. It was a miserable day. They went to the hotel and weren't seen again.
WILSON: The Honduran fans did show up, but a few planeloads ended up going to the wrong St. John's — they went to Saint John, New Brunswick, so they missed the flippin' game. The Canadian crowd was fantastic. The atmosphere was electric — when we walked onto the field, we just felt we were a goal ahead.
BOBBY LENARDUZZI, Canadian defender: The ball was in their half, and I knew time was winding down, so I was starting to allow myself the excitement of waiting for the final whistle. And when it went it was a little surreal — we finally managed to do it and qualify.
Having clinched a berth for Mexico, Canada now faced the prospect of preparing for the World Cup with little money and unemployed players.
WILSON: Nobody was working. The NASL folded in 1984. I was 34 at the time and I was saying, "Guys, I'd love to play for Canada, but I don't have a job." Without Tony Waiters's leadership I don't think we would have made the World Cup. [He] managed to get me on the payroll with the CSA for a year to go across the country to different events and promote our team.
WAITERS: It was a bit of a losing battle. The players were threatening that if they didn't get the money due to them for reaching the World Cup, they wouldn't go. It got to that stage, even though I didn't think for one moment they wouldn't go. [In the end] they didn't get very much — when the team qualified, I got a bonus of $8,000.
WILSON: Players were scrambling to find work; people had families and kids. George Pakos was a meter-reader repairman of some sort for the city of Victoria — and he scored two of the biggest goals Canada has ever scored, leading us to Mexico.
WAITERS: Most of the players had no [pro] team, so what we did was we formed more or less a team-in-being. And we'd go pretty well anywhere that would pay for us to come in and pay us when we got there. So, we had a tour of North Africa. We went into Asia as well. Any opportunity to get a game where there'd be money coming in so we could turn some of that money around into players' pockets.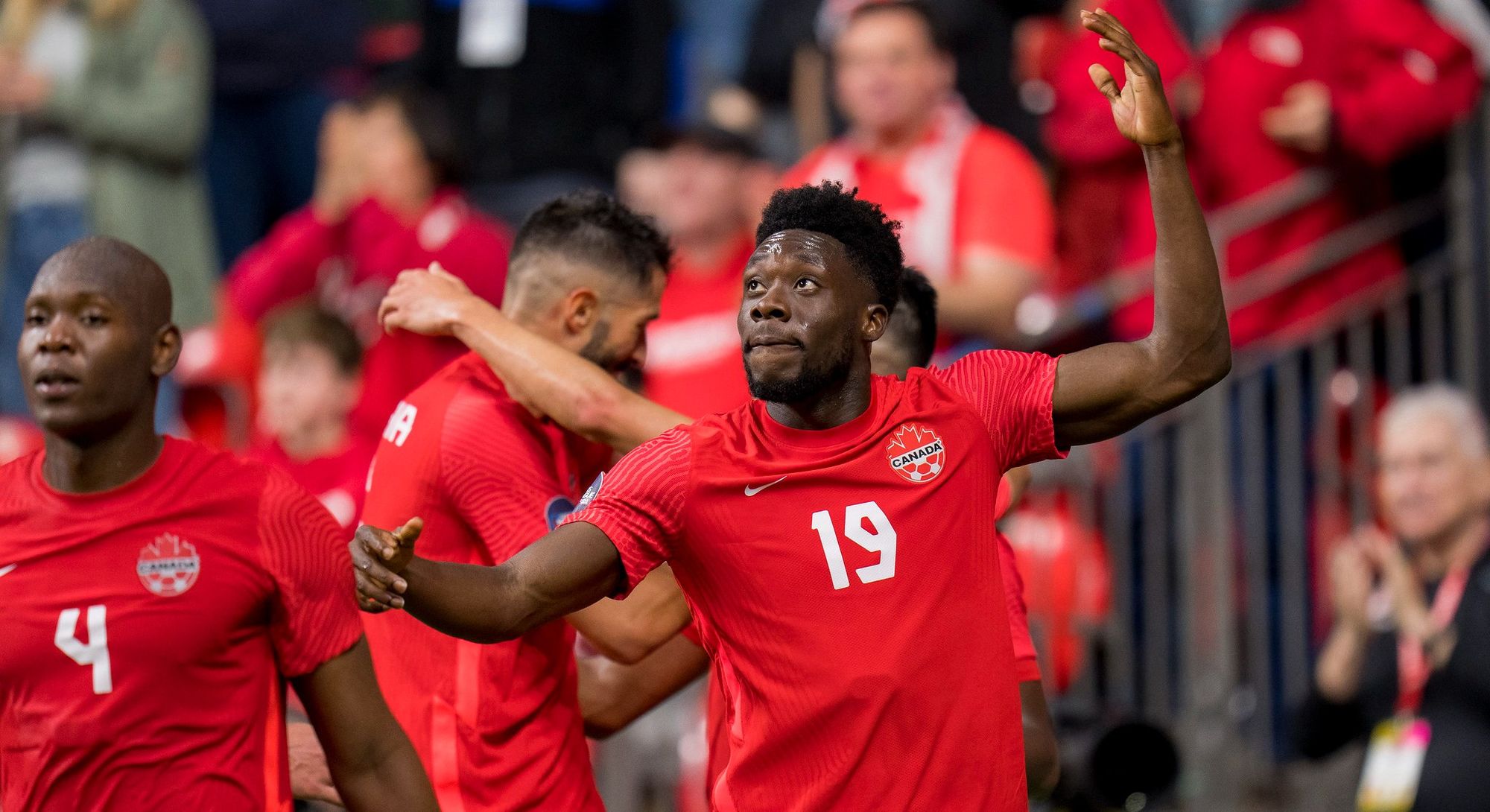 Qualifying was the first step down the pathway to Mexico. The second step was an intense training camp held in Colorado. Waiters put his players through a gruelling series of practice sessions, held at altitude to acclimatize them to the conditions in Mexico. Waiters emphasized hard work and felt that, if nothing else, his squad of former NASL stars and players who plied their trade in the Major Indoor Soccer League would not be beaten because they were unfit.
WAITERS: We certainly weren't the best team in the tournament by a long way, in terms of skill. But I'd say we were the fittest team. We had great commitment from the players. Bruce Wilson was the captain, and he was a fitness fanatic. Bobby Lenarduzzi was a great trainer. Paul James was the best of all in terms of endurance and Randy Ragan had great commitment.
RANDY SAMUEL, Canadian defender: We went to Colorado specifically to prepare for the altitude in Mexico. We had two to three training sessions a day. Funny things happen to you when you have less oxygen in your blood. That was the hardest training I've ever done in my life.
IAN BRIDGE, Canadian defender: I was playing over in Switzerland at the time, so my mum used to send me newspaper clippings [about the Canadian team]. I wasn't released to come back until about a week before the World Cup. I was trying to get away from my club, and they were going to release me as soon as we were safe mathematically from relegation. But we kept drawing games, and I was so pissed off. I did altitude training over there. I stayed up in a ski resort that was closed but they opened it up for me just to go up and live. I'd come back down to my club and play, then go back and live at altitude.
Waiters preached a conservative playing style because he didn't want a repeat from four years earlier, when fellow Concacaf side El Salvador suffered one of the heaviest defeats in World Cup history.
WAITERS: My biggest concern going to the World Cup was that we were going to be blown out of the water. El Salvador went to Spain in 1982 and lost 10-1 to Hungary, so I wanted to avoid that.
LENARDUZZI: There were a few of us who would have preferred to try to be a little willing to play out of the back. But I think looking back at it, Tony did exactly the right thing and what we needed to do. He had us minimize the risk and made sure we were well-organized defensively so that we knew what we needed to do when the other team had the ball. When we had possession, it was about getting the ball to the front man and trying to get the defence turned. We didn't have the kind of players who could play the ball around. We played the percentages, and it was the right way to go.
WILSON: I think it was 300–1 against us scoring a goal in Mexico.
PAUL DOLAN, Canadian goalkeeper: Because everyone predicted we would get hammered in the tournament, we were just going to give it our best shot with no weight of expectation. Most of the players were more excited than nervous or scared.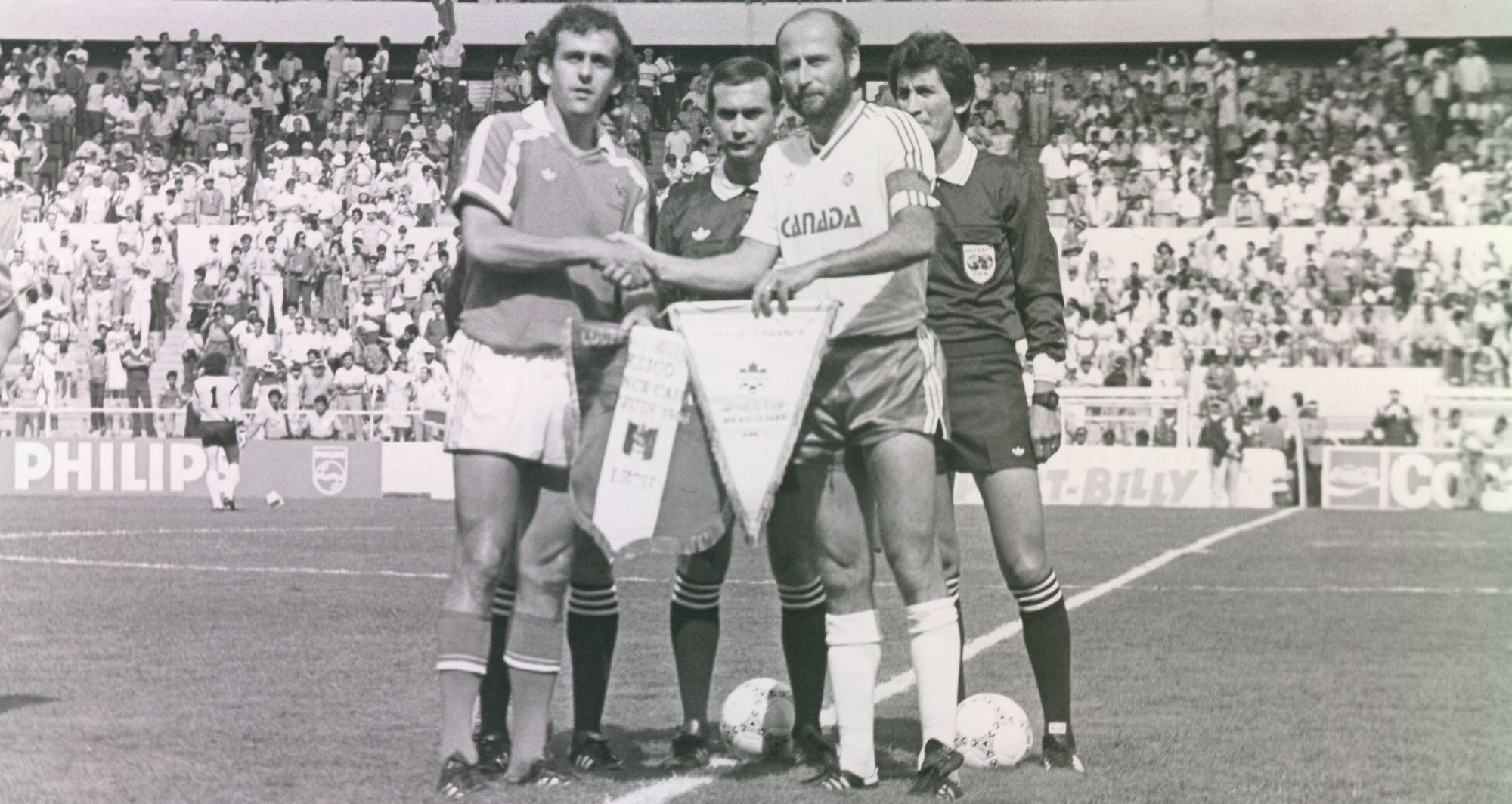 First up for Canada in Mexico was a match against France, then the reigning European champions. It was a French side that was touted as one of the tournament favourites, and boasted world-class players the calibre of Michel Platini, Jean Tigana and Alain Giresse. Waiters wasn't star-struck, though, and played up his team's chances before the game.
WAITERS: I downplayed the opposition. I got a video of France and showed it to our players without the TV commentary and pointed out their mistakes and errors. I was trying to make the point that we're all human beings and that they could be beaten.
DALE MITCHELL, Canadian forward: Tony was a master at going through other teams and bringing them down to Earth.
Waiters wasn't in awe of the French, but the same couldn't be said for some of his players.
LENARDUZZI: I'll never forget standing in the tunnel [of the stadium] prior to the game against France. To look across the line to see Platini, Tigana, Giresse — they were all players that I had watched play, and here we were going out to play them, and it wasn't a friendly. It was a game that had something at stake. Prior to the game it was a question of how many we were going to lose by. I remember looking down their line and thinking to myself, "Wow, this is a pretty good team."
Lenarduzzi recalls a funny moment before the game while both teams were standing in the tunnel waiting to walk out onto the field.
LENARDUZZI: Bruce Wilson was our captain, and Platini was their captain, and while we were in the tunnel, Platini looked over at Bruce and said, "Toronto Blizzard, right?" Platini was with Juventus at the time, and he recognized Bruce from a couple of exhibition games that they played against each other. Bruce was totally blown away that Platini remembered him.
Few gave Canada much of a chance against Les Bleus, including the local fans inside León's Estadio Nou Camp for the opening game of Group C on June 1.
LENARDUZZI: Prior to the game Mexican fans held up their fingers to indicate what the score would be. They needed both hands for France. They put up eight fingers, and we didn't have any, so everyone assumed we were going to get hammered. The fact that we didn't … it allowed us to walk away with our heads held high.
Lenarduzzi nearly put Canada at a decided disadvantage during the opening minutes of the game.
LENARDUZZI: There was an incident early on in the game where, looking back at it, I should have been called for a penalty. I just bowled over one of their guys in the box. That was about four minutes in, and I had this horrible feeling when I knocked him over, but luckily the referee didn't call it.
After soaking up the French pressure, Canada launched its own attack. They pinned France back in its half of the field and came close to scoring on several occasions. To this day, Canadian soccer fans still talk about how Ian Bridge hit the goal post with a header that could have given Canada a shocking lead. But according to Lenarduzzi, Bridge's header didn't even graze the post.
LENARDUZZI: Ian headed it and from the television angle it looked like it hit the post, but it actually hit the field board behind the goal. It really looked deceiving because when we came back everybody said we hit the post, and we didn't.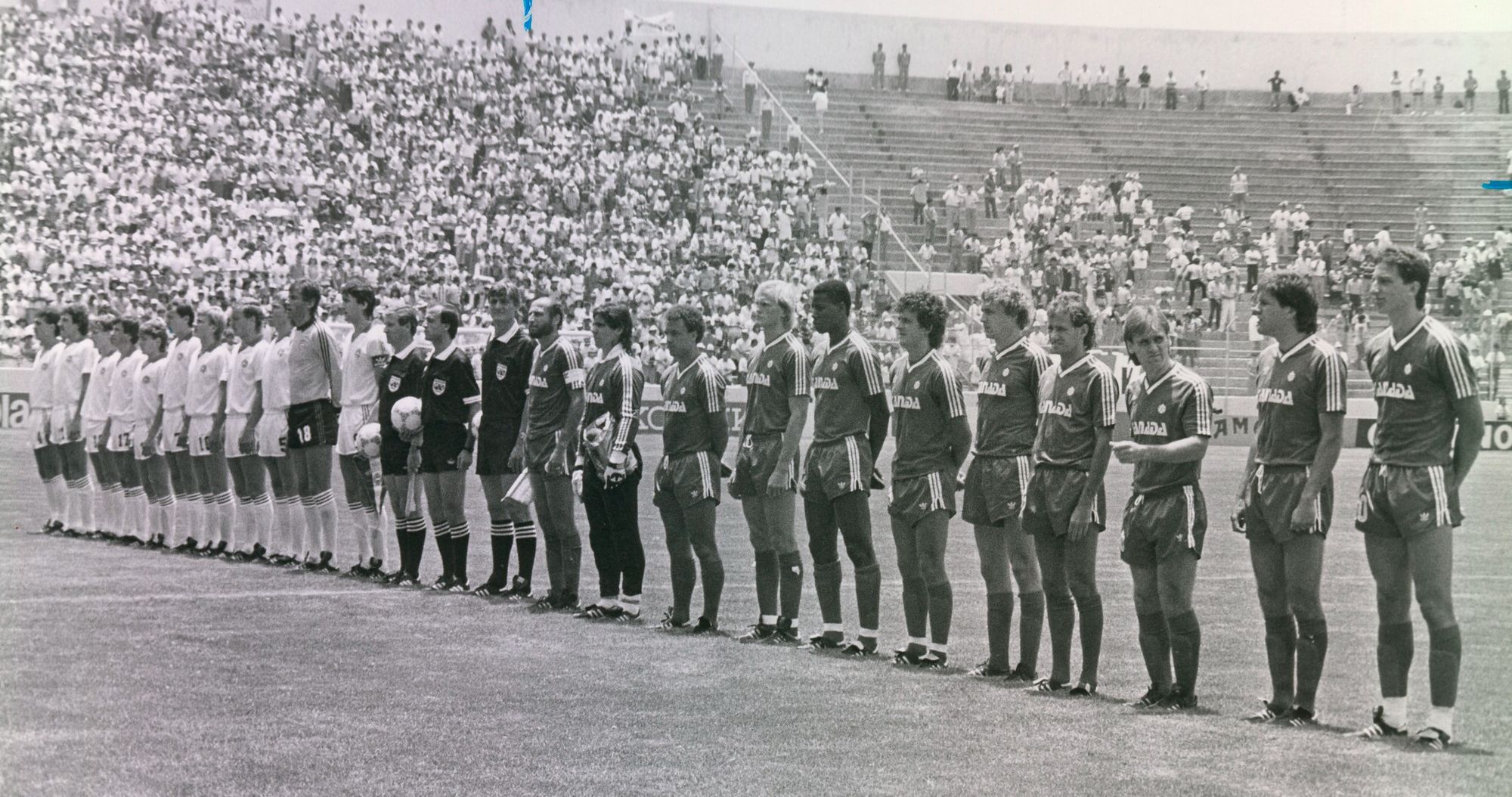 France eventually took control of the game and scored in the 78th minute. It was a brave effort by the Canadians as the French escaped with a narrow 1-0 victory thanks to a goal by Jean-Pierre Papin.
DOLAN: We knew we couldn't just sit back and have France pick us apart as [they were] maybe the best passing team in the world. Our strength was our fitness, determination and competitiveness.
LENARDUZZI: We thought we had them on the rack just before they scored. [Canadian forward] Branko Segota had a few shots off and I was making some overlapping runs. We hung in there early because they had two or three chances right off the bat, but they didn't score. Then the game settled down, and we had a run in the first half where we played quite well.
It was a mix up between Lenarduzzi and Dolan that led to France's goal.
LENARDUZZI: I was on the goal side of the guy who knocked the ball back across into the middle for Peppin to head in. I assumed Paul Dolan was going to get it. He came for the cross and I saw him come out, and then I just stopped. But if I had kept going and anticipated him missing it, I would have just headed the ball out for a corner. Paul kept us in the game early on and throughout the game. He was fantastic so you couldn't fault him at that point. We went out and played well, and it was one of the best experiences that I've ever had as a player. Being out there and being in the game with 12 minutes to go and the score 0-0, that was unbelievable.
DOLAN: The altitude meant the cross continued to fly and when I reached to parry it out of play, I was only able to get the slightest of touches with my finger. It wasn't enough to throw off the player at the back post who headed it to Papin.
LENARDUZZI: Paul kept us in the game. He was fantastic, so you couldn't fault him at that point.
WILSON: I was in the press conference, and someone asked Platini, "How is it with your team you only win 1–0?" Platini could have said anything — he was the top midfielder in the world. He said, "You gotta give the Canadians credit, they played hard. It was difficult for us. We're happy to score that one goal."
A brief moment of levity in the match occurred when a rooster started running around inside the Canadian penalty area.
DOLAN: I was in the goal in front of the French supporters, and they had a tradition of throwing a live rooster at the opposing goalkeeper. I was so focused on the match I couldn't really have any fun with it, so I just left it to scramble around.
BARRY DAVIES, BBC COMMENTATOR [over the air]: And Paul Dolan won't take the goal kick, because somebody has thrown a cockerel onto the pitch. There he is, in the six-yard area — clearly offside.
SAMUEL: You're in a World Cup game against France and all of a sudden, a rooster is running on the field. The linesman came over and covered it up because nobody could catch the thing.
Confidence was high amongst the Canadian players after the France game, but the team suffered a major letdown in its next encounter, a 2-0 loss to Hungary on June 6 at Estadio Sergio León Chavez in Irapuato.
LENARDUZZI: That was a classic case of everyone being wound up for France because everyone thought we were going to get stuffed. And we watched Hungary get stuffed by Russia 6-0 in their first match and they looked terrible. And then all of a sudden, we went into the game thinking we were the favourites instead of doing what we did in the first game, which was putting our head down, doing the work and playing the percentages. They scored an early goal, and we had our chances but that's the one I think we let get away.
BRIDGE: [The France result] just solidified the feeling in the team. … The next day we went and watched Hungary get absolutely hammered by Russia, 6–0. So now we're thinking, "Shit, if we can get a result against Hungary, there's potential we'd go through to the next round." Giving up the early goal against Hungary, I think we lost a big chance.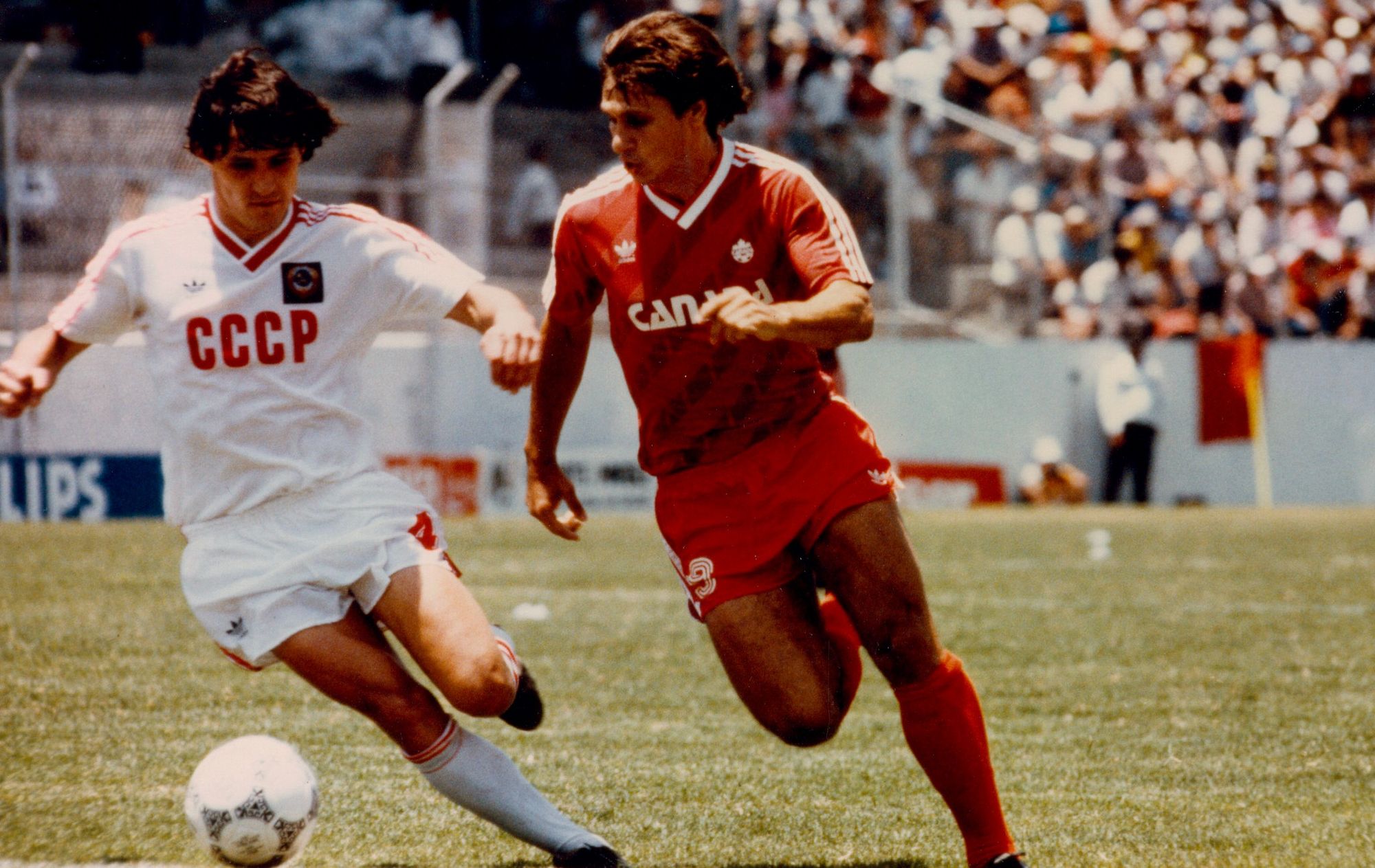 Canada's World Cup campaign ended with a 2-0 loss to the Soviet Union on June 9 in Irapuato, as it bowed out of the tournament without scoring a single goal. Not that the Canadians didn't have chances — Lenarduzzi squandered a glorious opportunity that he should have buried from close range late in the match against the Soviets.
LENARDUZZI: I was up for a corner kick and the ball went over my head. I turned around and their defender and one of our guys both headed it at the same time. It bounced down right to my feet and I turned and, thinking I had to get the shot off quickly, I ended up doing it too quickly and catching the ground in front of the ball and I never got anything on it.
WAITERS: Most people assumed we were going home, but if we'd been able to win that game, the way the qualification was for the next stage, we could have gone on.
The fact that Canada didn't score at the tournament was a big disappointment, but the 1986 team could take pride in the fact their performance in Mexico inspired an entire generation of Canadians to take up the sport. Foremost among them was Jason de Vos, a native of London, Ont., who played professionally in England and Scotland, and who served as captain of the Canadian national team, earning 49 caps between 1997 and 2001.
DE VOS: Watching the Canadian players, most of whom I had never heard of, do battle against the Soviet Union, Hungary and the legendary French team was an experience that shaped my career. It motivated me to put in long hours of travelling and training, to forego the usual teenage life in favour of the more single-minded lifestyle of an athlete.
LENARDUZZI: It's nice to hear that, because you never knew what kind of impact you were having. To hear all those years later that we inspired someone like Jason, who went on to have a great career, that's gratifying.
DOLAN: It was a truly phenomenal experience and something I can always cherish that I was able to participate in.
WILSON: Our ambition as players and as a team was to compete well, to represent our country well.
SAMUEL: For the team, I think that just qualifying for the World Cup was like winning the World Cup for us. It wasn't something we had expected. Just getting there for the first time in the history of Canadian soccer was special. We just wanted to hold our own. I think we did that. We did Canadian soccer proud.
(All photos courtesy of Canada Soccer)
---
TFC Republic has a comments section! At the very bottom of every story, there is a feature where you can post your comments, so be sure to share your thoughts and views.