CanMNT
Canada comes up short vs. Bahrain in World Cup tune-up
A Canadian team made up almost entirely of MLS players looked sluggish and far from its best in Friday's draw with Bahrain in an international friendly.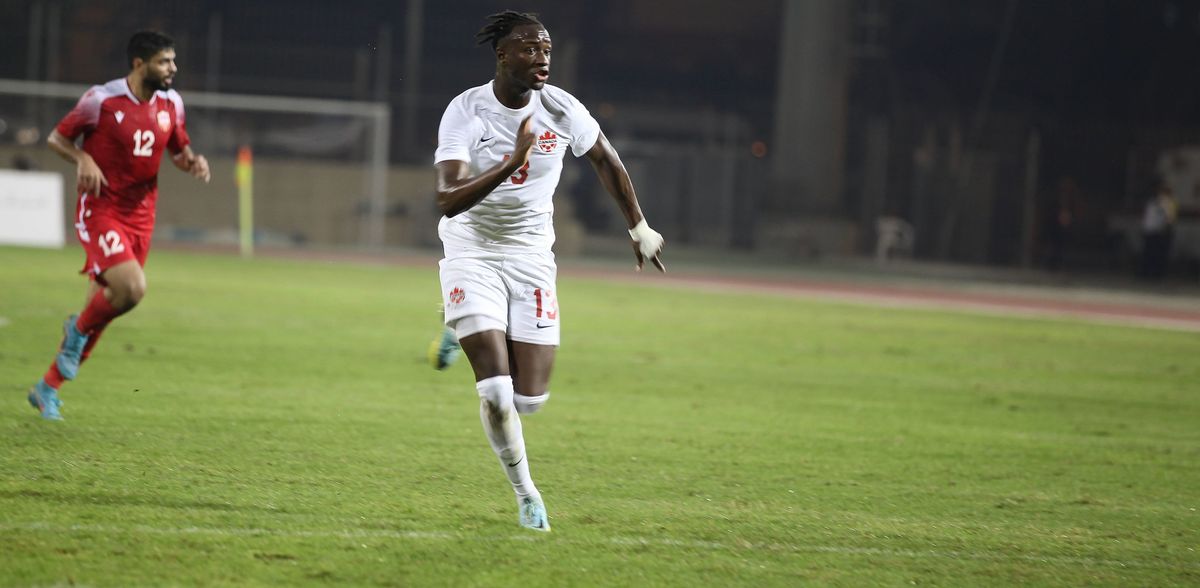 Canada 2 (Koné 6'; Ali Haram own goal 81'), Bahrain 2 (Al-Humaidan 13'; Yusuf 65')
Koné scores 1st goal; Waterman, MacNaughton earn 1st caps
TFC's Osorio, Kaye and Laryea start for Herdman's side
An under-strength Canadian men's team looked far from its best on Friday in its penultimate match ahead of the 2022 FIFA World Cup in Qatar.
Relying almost exclusively on MLS players, Canada came from behind to earn a 2-2 draw against Bahrain in an international friendly at Al-Khalifa Stadium in Manama. Ismaël Koné scored his first goal in five appearances for Canada, who also benefited from an own goal.
Canada is 41st in the current FIFA world rankings, well ahead of Bahrain, who comes in at No. 85. This was the first meeting at senior level between the two nations. Managed by Portuguese Hélio Sousa, Bahrain has never qualified for the World Cup and bowed out in the second round of the recent Asian qualifiers.
As this game fell outside of the FIFA international window, 19 of the 21 members of the Canadian squad were tied to MLS teams. The lone exceptions were defender Doneil Henry (who was let go by Toronto FC last month) and midfielder Liam Fraser, who plays for Belgian club KMSK Deinze.