CanMNT
Canada suffers 1st loss of Concacaf World Cup qualifiers
A 1-0 defeat away to Costa Rica on Thursday means the Canadians have to wait a bit longer to clinch a spot in Qatar.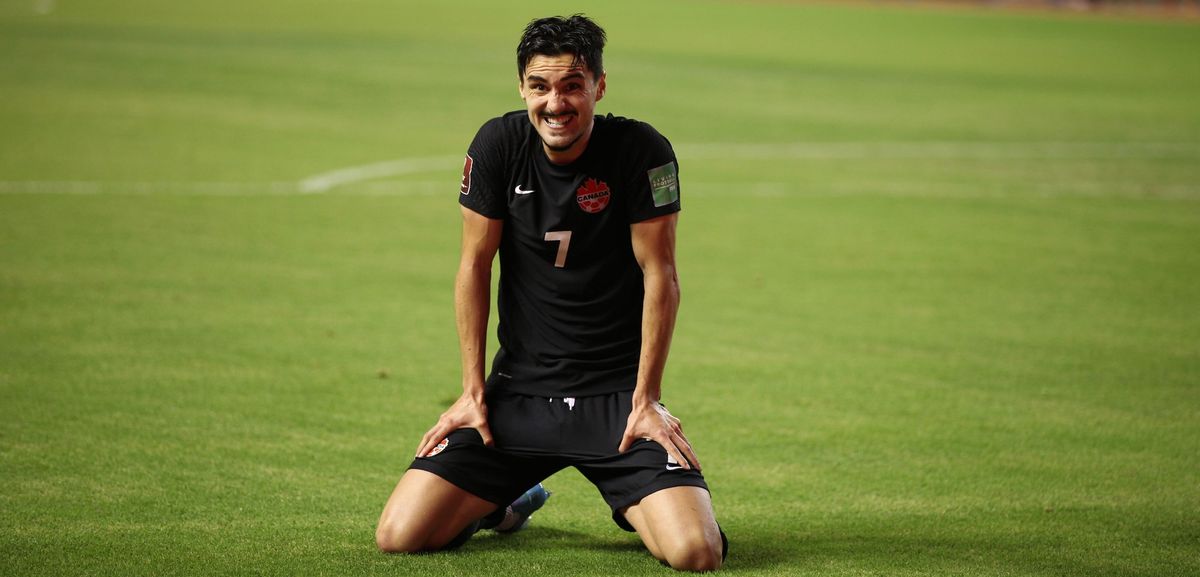 Canada 0, Costa Rica 1 (Borges 45'+1')
Canadians still in 1st, 3 points ahead of U.S, and Mexico
Reds reduced to 10 men after Kaye sent off in 34th minute
The champagne has been put on ice, the celebration party put on hold - for now.
A win by Canada on Thursday in Costa Rica would have seen it clinch a berth at the 2022 FIFA World Cup in Qatar. But the Canadians suffered a heartbreaking 1-0 loss after playing most of the game a man down, and that defeat combined with results elsewhere on the night meant the Reds' victory party was delayed.
Honduras drew 1-1 at Panama earlier in the night, so a Canadian draw would have sealed World Cup qualification. Canada could have also clinched had Mexico defeated the United States (which kicked off five minutes before Canada-Costa Rica), but that game ended 0-0 in Mexico City.