CanMNT
Canada handed loss by Honduras in Concacaf Nations League
Aside from the Hondurans, the Canadians had to battle horrendous playing conditions in San Pedro Sula on Monday night.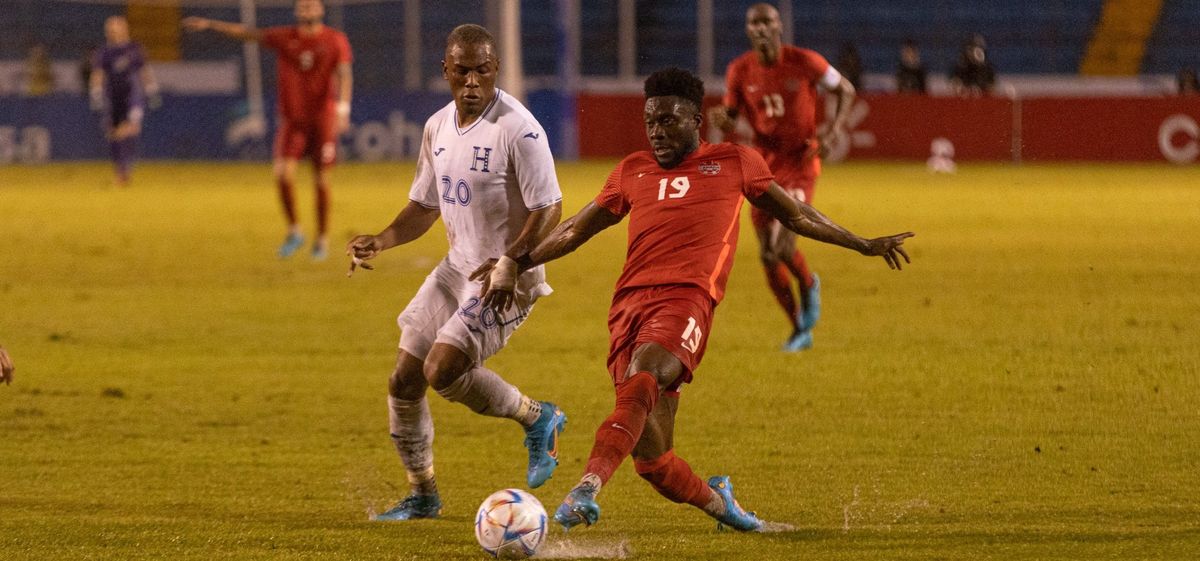 Canada 1 (David 86'), Honduras 2 (López 13; Arriaga 78')
Canada sufferers its 3rd defeat in 8 games in 2022
Iké Ugbo earns his 1st career start for the Reds
You go to a soccer game and a water polo match breaks out.
Canada never found its footing – literally and figuratively – on a wet and soggy Monday night, as it suffered a 2-1 road loss to Honduras in its second contest of the 2022-23 Concacaf Nations League qualifiers.
Heavy rains before and during the match leveled the playing field between these two disparate nations, helping Honduras, No. 82 in the current FIFA rankings, get the better of No. 38 Canada at San Pedro Sula's Estadio Olímpico Metropolitano. While Canada was the class of the recent Concacaf World Cup qualifiers, Los Catrachos finished bottom of the table without a win and just four points in 14 games.