CanMNT
Canada blanked by U.S. in group stage finale at Gold Cup
Canada put in a valiant effort but came up short in a 1-0 loss to the U.S. at the Concacaf Gold Cup on Sunday.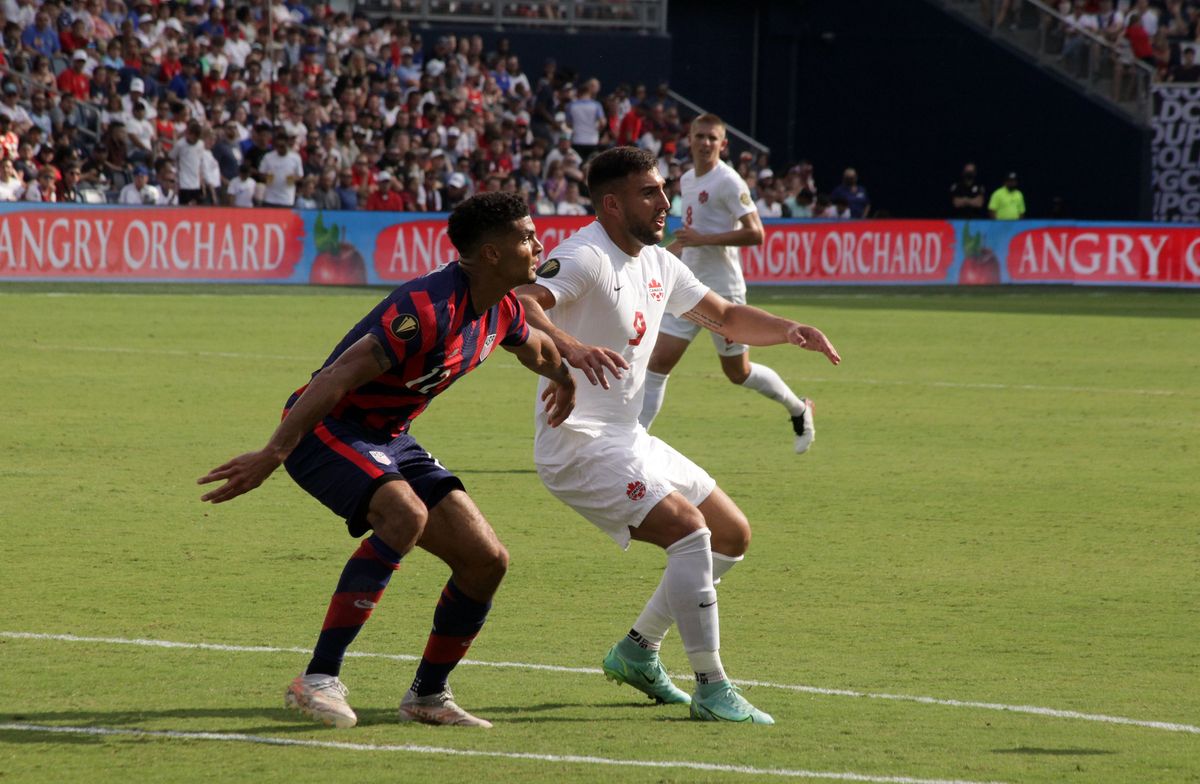 Canada 0, United States 1 (Moore 1')
Canadians conceded opening goal after only 20 seconds
Reds finish second in Group B after winning 1st 2 games
One nightmarish moment cost the Canadian men's team against the U.S. on Sunday at the Concacaf Gold Cup.
The Canadians outplayed the Americans for large stretches after conceding inside the opening minute, but despite a brilliant effort they still fell short in a 1-0 loss at Children's Mercy Park in Kansas City, KS.
"It's hard. It's just a bit raw now. … I think it (was a) valiant effort," Canadian coach John Herdman said in the post-match press conference.
"I don't really know how to summarize that game. Just a bit of pride, a great effort from the guys. I thought we showed some great adaptability, but just disappointed," he later added.
Midfielder Liam Fraser admitted Canada fell asleep in the first minute, but he felt the Reds quickly rebounded after conceding after only 20 seconds.
"For the remaining 75 minutes we had them on the ropes," Fraser opined.