CanMNT
Atiba Hutchinson included in Canada's World Cup roster
The all-time caps leader for the Canadian men's team has overcome a long-standing injury and will be part of John Herdman's 26-player squad in Qatar.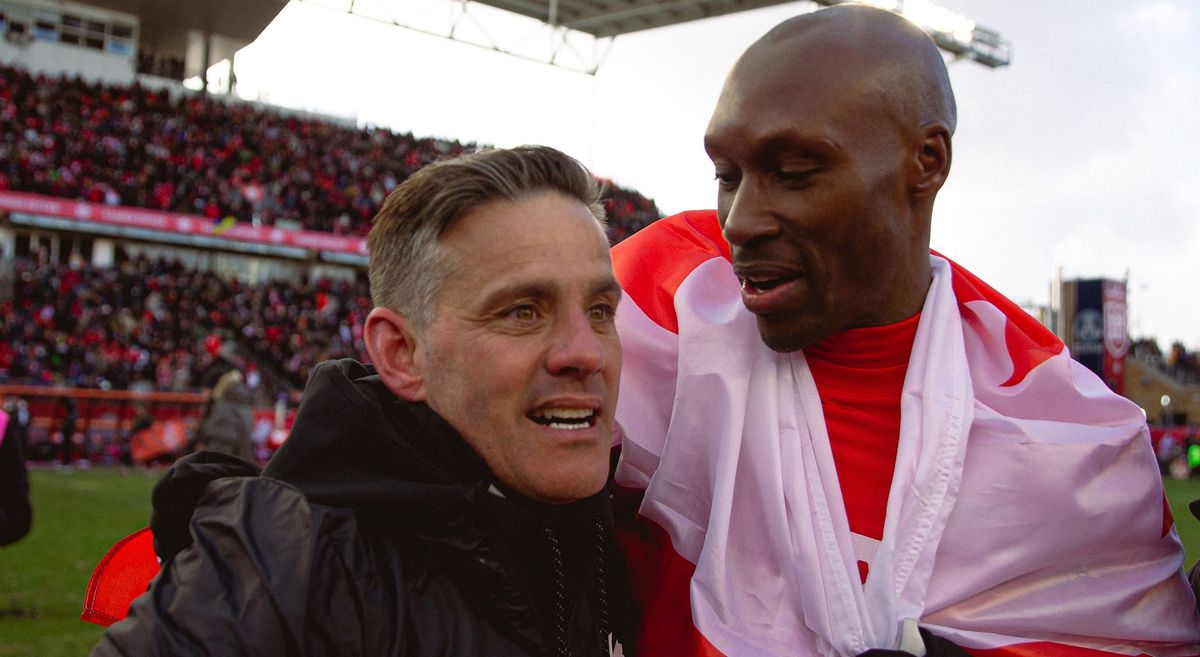 After nearly 20 years of selfless service to the Canadian men's team, Atiba Hutchinson will finally get his chance to play on the sport's biggest stage during the 2022 FIFA World Cup in Qatar.
Coach John Herdman officially unveiled his World Cup roster during TSN's broadcast on Sunday morning, roughly 48 hours after a Canadian side relying almost exclusively on MLS players came from behind to earn a 2-2 draw with Bahrain in an international friendly.
Among the 26 players who make up the first Canadian men's team to compete at the World Cup since 1986 in Mexico is Hutchinson, a veteran midfielder who is not only his country's inspirational captain, but also its all-time caps leader with 97 appearances.