Newsletter
TFC Republic Weekly: November 13-19
Wholesale roster changes must happen this off-season if Toronto FC is going to be competitive in MLS in 2024.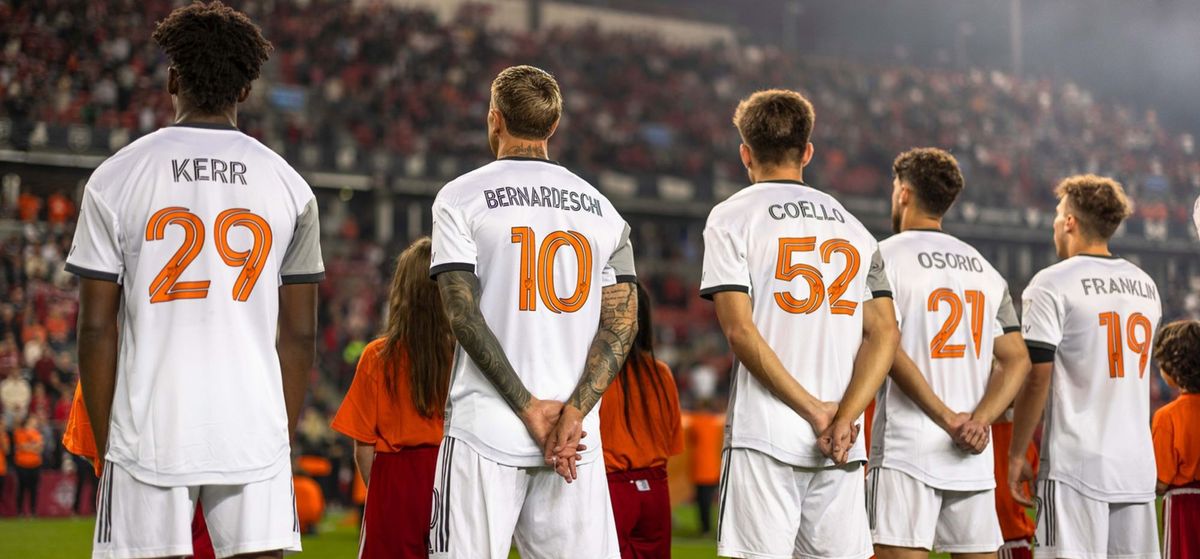 Welcome to the latest edition of TFC Republic Weekly, an email newsletter that will land in the inbox of both paid subscribers and free members of TFC Republic every Monday.
This newsletter will look at what's in store over the next seven days for Toronto FC, and also get a glimpse of what to expect at TFC Republic in the coming days.
So, without further ado...
TFC GM Jason Hernandez: 'Not everyone will return'
Toronto FC's traditional end-of-year media availability last Friday was the final chance that TFC Republic and its media colleagues had to grill club president Bill Manning, GM Jason Hernandez, coach John Herdman and a small group of players before they went their separate ways this off-season.
Hernandez said the club will use all mechanisms available to ship out some players this off-season as he looks to rebuild the roster, whether that means via trades, transfers, a buyout, terminating contracts by mutual agreement or loan deals.
"Over the summer we were able to make a couple of moves that increased our flexibility going into the off-season. The reality is we do still have quite a few guaranteed contracts [going] into 2024. The expectation is that not everybody will return. …. You can't finish [at the] bottom of the table and expect there not to be changes," Hernandez stated.
He later added: "The challenge will be from the contracts that remain, which ones are a great fit and work for us moving forward, and which [one] we might need to find solutions for."
It's also clear from Hernandez that wholesale changes have to happen if the team is to be competitive in 2024.
"If you want to boil it down to a main objective or a high-level objective, the reality is we don't have enough players at the level needed to have the success we want in MLS in enough areas of the field," Hernandez said.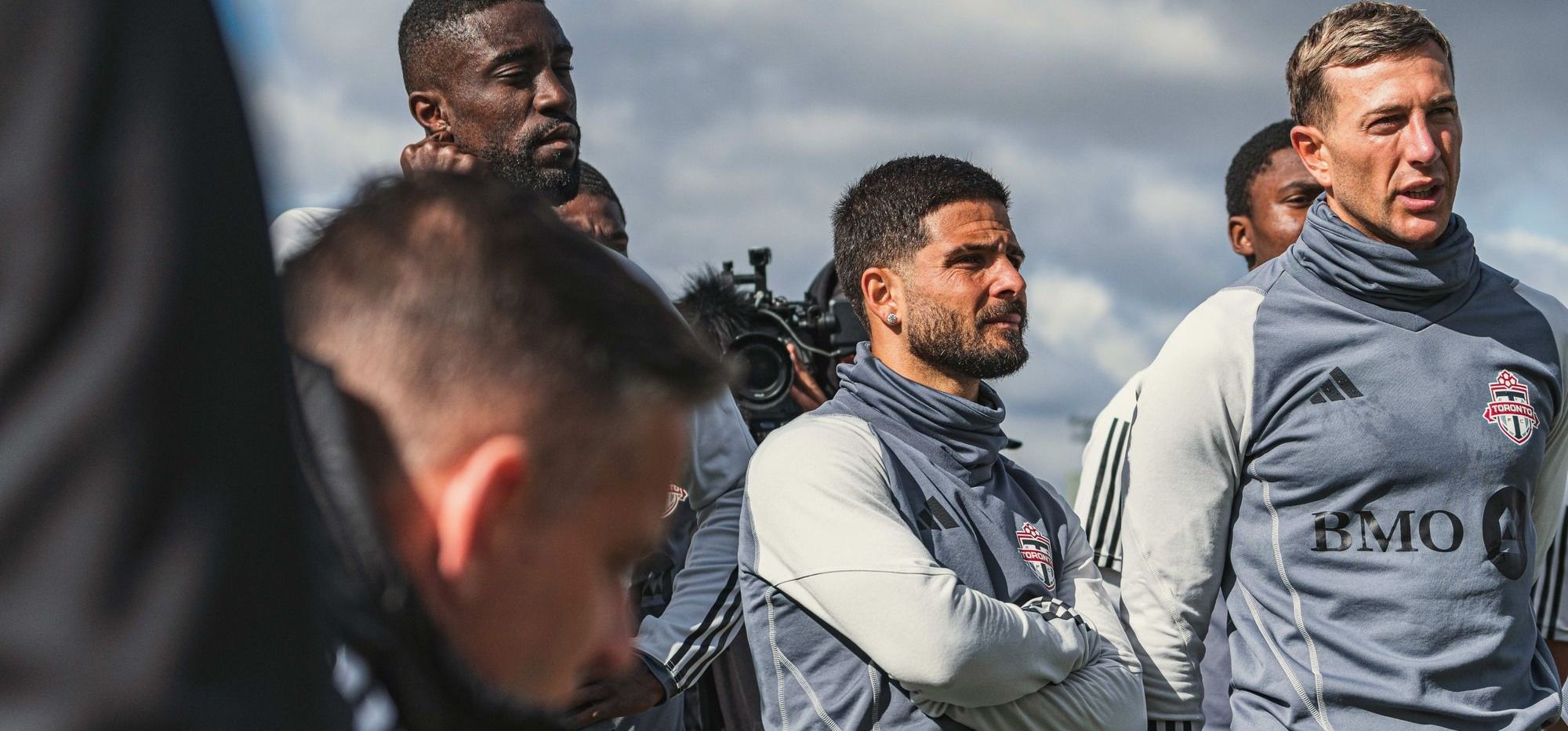 John Herdman and Bill Manning agree: Enough is enough
If nothing else, the very least you can say about the current situation at Toronto FC is that coach John Herdman and Bill Manning are on the same page.
They both feel enough is enough.
"John has sent a very clear message that we're not going to look back and we're going to go forward. But there's going to be a certain accountability that he's going to hold players and staff to," Manning promised.
He later added: "This was one of those seasons [where] everything went wrong that could go wrong. But also, some of that was of our own doing as a club, whether it was players or staff or so on. John wants to wipe the slate clean but he's also saying enough is enough. We've got to look in the mirror."
Herdman offered: "We came in very clear that enough was enough and we needed a change. We came in with a vision. We're the only club in MLS that has won the treble, we're the only club with that kind of prestige. Underneath that, we have to be very clear about how we get to work."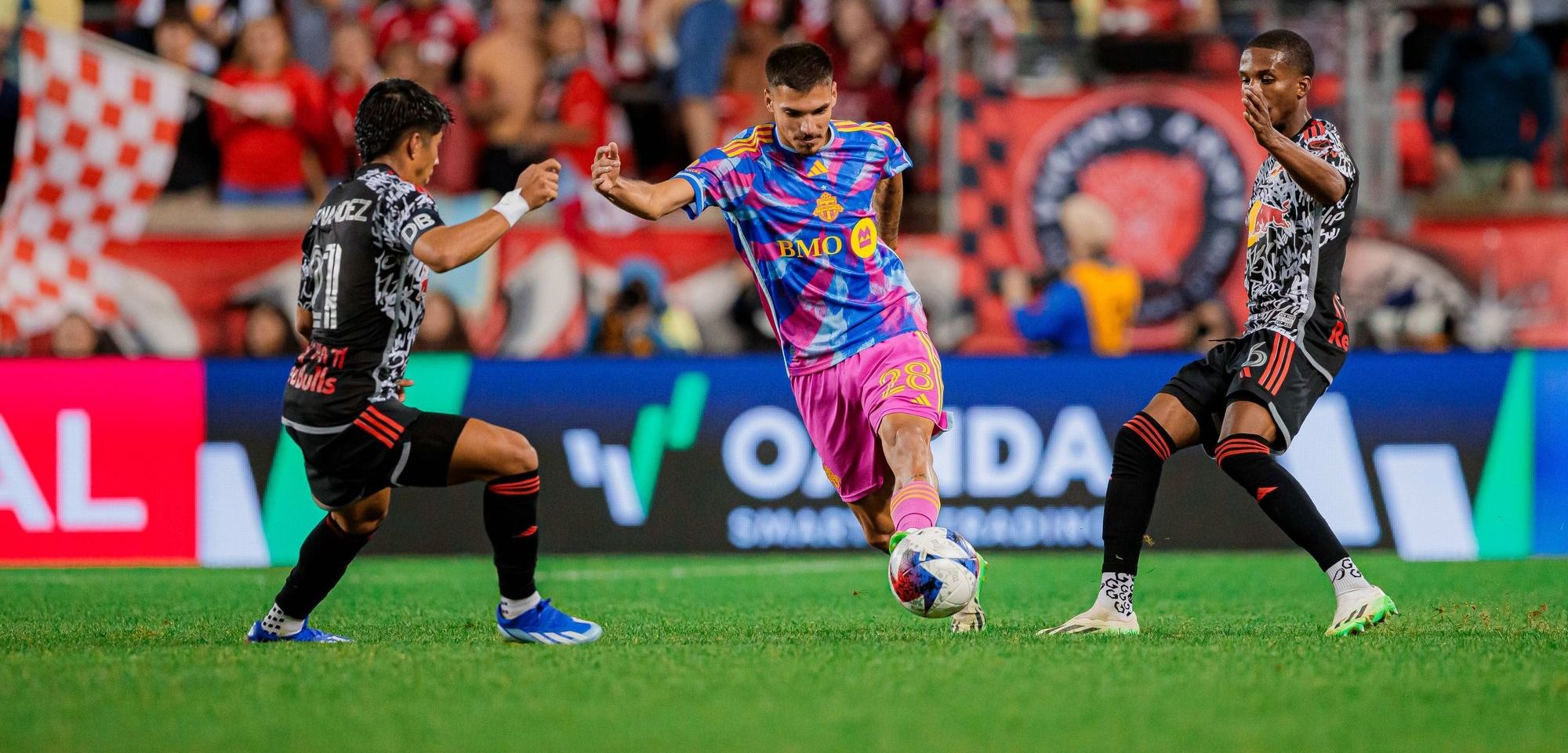 Explaining that photo that went viral
Last Friday's end-of-year media availability hosted by Toronto FC was poorly attended.
Neil Davidson of the Canadian Press and TFC Republic were the only reporters who were there for the full duration and between us we ended up asking about 95 per cent of the questions during the session. Brendan Dunlop also showed up after the event started and participated.
Three reporters in total. Three!
Sportsnet had a cameraman there but did not send anybody to ask questions. Same for Apple TV and TSN, the two broadcast rights holders. Nobody from OneSoccer. Nobody from the Toronto Sun, Toronto Star or Globe and Mail, the city's three main newspapers. No bloggers. No freelance journalists. Nobody else.
Davidson ended up taking the below photo that shows there were more empty chairs than reporters in the press room at the club's training ground where the media availability was staged.
Davidson's photo somehow went viral (373,000 views as of this morning) and became the source material of a series of funny memes, including this one from Jeffrey Nesker, co-host of the Toronto Till I Die podcast.
But in all seriousness, and at the risk of coming off as a self-promoter, I think Davidson's photo illustrates why it's worth subscribing to TFC Republic. The simple fact is that fewer and fewer media outlets are covering Toronto FC. The number of reporters who hold management accountable by asking tough questions has never been this low in the club's history. I covered TFC practices two or three times a week this season and I was often the only media member there.
It's getting harder and harder to get reliable news coverage, thoughtful reporting and nuanced analysis of Toronto FC. I'm committed to continuing doing that. I hope you all see the value of TFC Republic.
If you're a current subscriber, I want to thank you for your patronage and I hope you'll renew your subscription when it ends. If you're a free reader who only gets this weekly newsletter, please consider purchasing a subscription at one of two very affordable rates: $8 per month or $50 a year (a savings of 48%). We also offer free seven-day trials so you can check out the website before deciding whether or not you'd like to purchase a subscription.
Support independent journalism! Support TFC Republic!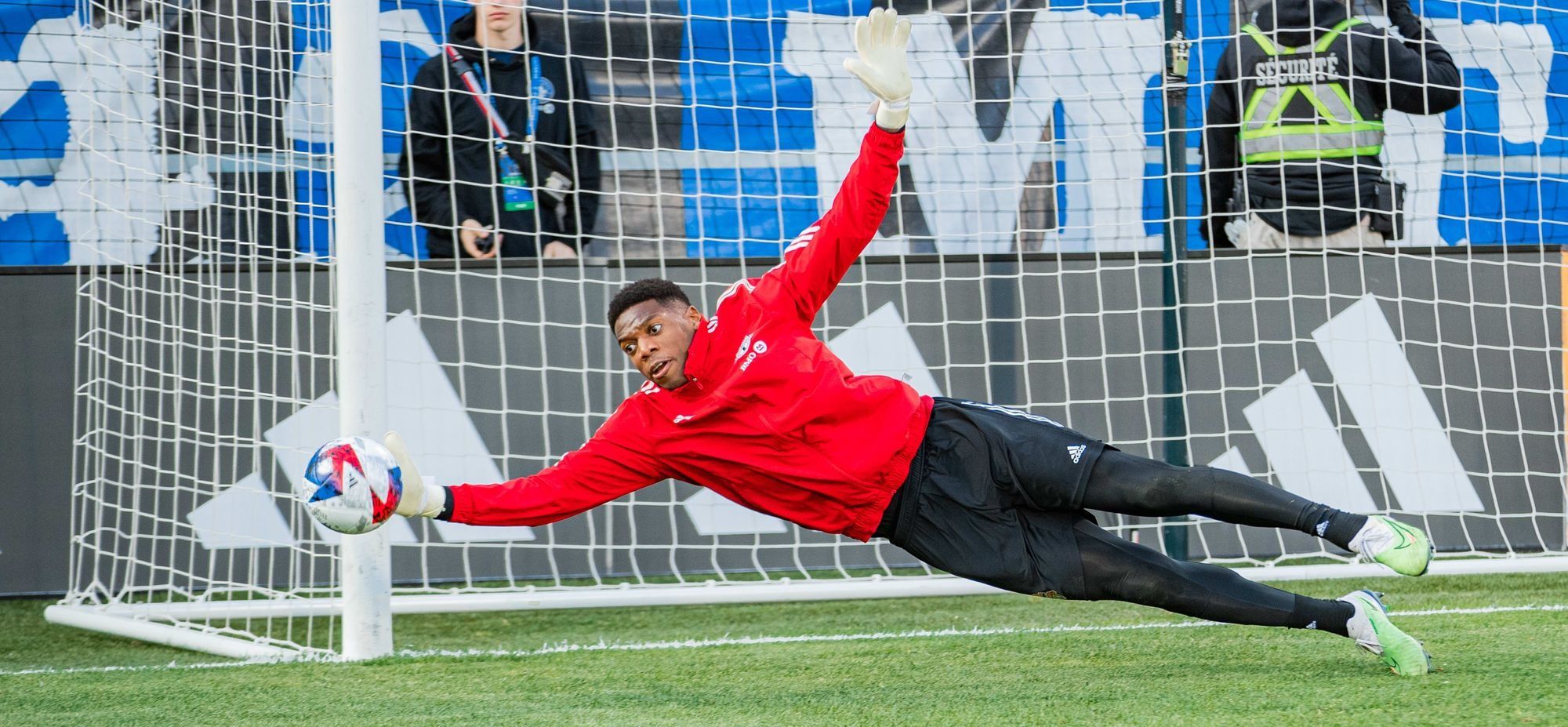 CanMNT vs. Jamaica on Friday
Canada has been drawn directly into the quarter-final stage of the 2023-24 Concacaf Nations League and will play Jamaica in a two-game series to see who qualifies for next year's finals. The first leg is on Friday in the Jamaican capital of Kingston with the return match slated for Toronto's BMO Field four days later.
The four quarter-final winners also qualify for next year's Copa América. The four losers will square off in two single-legged playoff games to see who moves on to the South American championship. The U.S. is hosting the tournament next summer with 10 CONMEBOL teams plus the six best Concacaf nations as guests.
Interim coach Mauro Biello unveiled his 23-man roster last week which included Mark-Anthony Kaye, a former Toronto FC midfielder who is back in Canada's squad for the first time in eight months. Also returning for the Canadian team are midfielders Stephen Eustáquio and Ali Ahmed, winger Tajon Buchanan and forward Lucas Cavallini.
In total, 20 members of Canada's World Cup squad in Qatar are in this latest roster. With qualification in two important tournaments at stake, Biello felt now was not the time to experiment by bringing in a bunch of new, young players.
"Transitions are done gradually, and you can't just cut the player and say 'Okay, this guy is old and this guy's young,' and just make the change… The young players have to prove that they're ready… There will be chances for the younger guys in other competitions, but for now, we have to win these games," Biello explained.,
Canada is 45th in the latest FIFA world rankings, 10 spots above Jamaica. The Canadians lead the all-time series against the Jamaicans dating back to 1975 with 10 wins and six losses in 23 meetings. Their previous encounter saw Canada earn a 4-0 win on March 27, 2022, in Toronto to clinch its first World Cup berth in 36 years.
Canada has a record of four wins, three losses and two draws in 2023.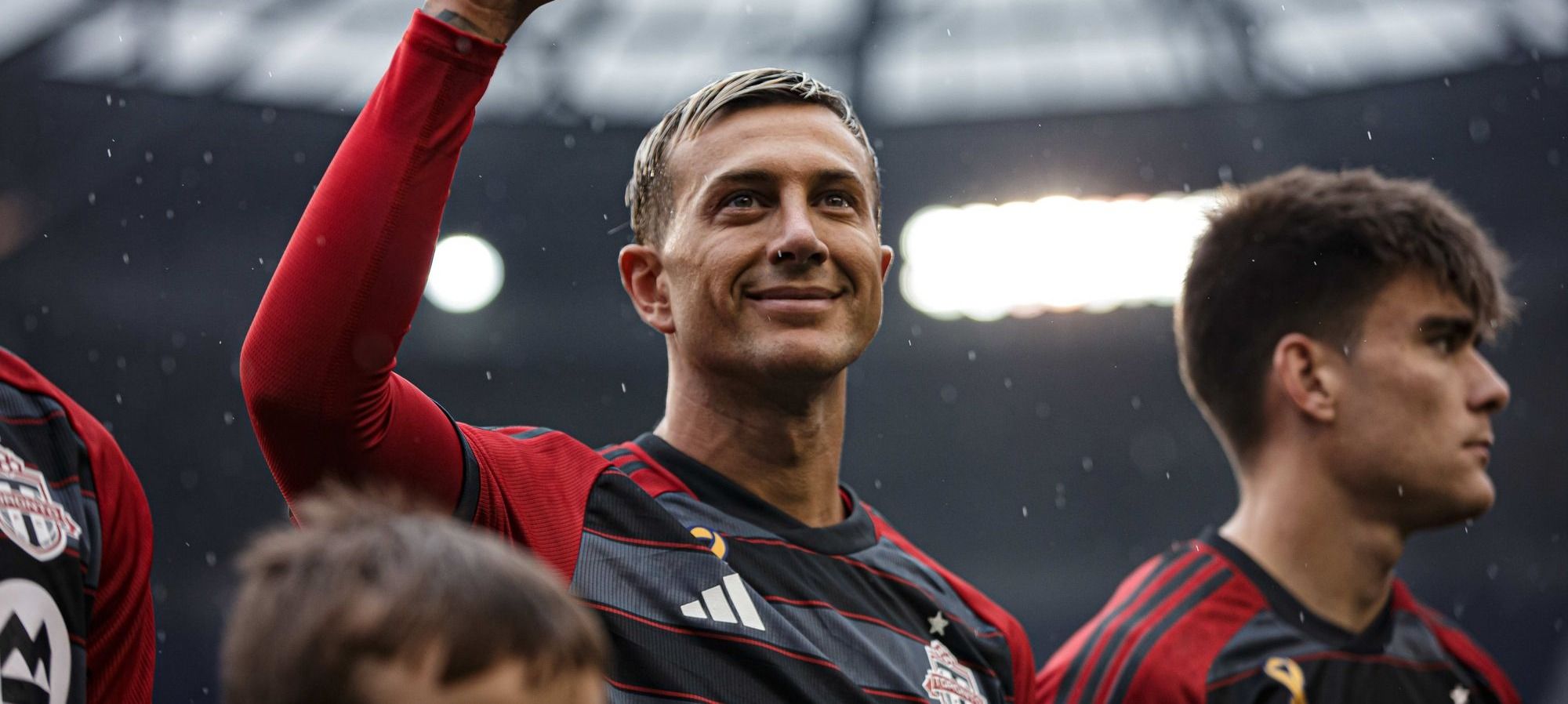 Important off-season dates to remember
With TFC coming off their worst ever campaign, this off-season is going to be one of the most important in club history. Club management will have to make a series of moves in order to overhaul the roster and set things right for the 2024 season.
With this in mind, here are some important off-season dates to circle on your calendar.
Dec. 11 is when the MLS trade window opens up again after a three-month freeze. MLS clubs can start tweaking their rosters by making trades with other teams across the league.
The MLS year-end waivers process opens on Dec. 12 and runs until Dec. 14. The waiver process pertains to players whose options were not exercised and who are not eligible for free agency or the re-entry process. The waiver selection process is determined by the reverse order of the final standings in the 2023 MLS season, taking into account the playoffs. Once the end-of-year waivers process is over, players who have not been selected can be signed by any MLS team on a first-come, first-served basis.
MLS free agency opens on Dec. 13. There are a number of high-profile players across the league who are out of contract and free to sign with the other clubs. Players who are at least 24 years old and have at least five years of MLS service are eligible for free agency. Last year, TFC delved into the free agent pool by signing veteran centre back Matt Hedges and goalkeeper Sean Johnson. Will they go after more free agents this year? "The plan 100 per cent is to continue to utilize [the free agency lever," GM Jason Hernandez said last week. To read the full list of potential free agents this off-season, CLICK HERE.
The MLS re-entry process kicks off on Dec. 14 with stage 1, while stage 2 is scheduled for Dec. 21. The re-entry process is one of those convoluted MLS player mechanisms that every other league in the world doesn't use. Essentially, it applies to players who are out of contract (or had their option declined) and are not eligible for free agency. Instead, such players go into the re-entry process, where they are eligible to be selected by another MLS team. Last year, TFC selected Tomás Romero, and Víctor Vázquez. There's a lot more nuance to the league's re-entry process, so if you want to read more about it, CLICK HERE.
The MLS SuperDraft is on Dec. 19. TFC has the No. 1 overall pick, so it'll be interesting to see if they use the selection on a promising NCAA prospect or trade it away for a player or valuable assets.
---
---
Stories to look out for at TFC Republic
Sean Johnson proved to be a very tough nut to crack by reporters this season. The veteran goalkeeper didn't give away too much when speaking to journalists throughout the campaign. But Johnson opened up a bit during last week's end-of-year media availability when he spoke at length about the injury woes that he suffered through towards the end of the campaign, as well as several other important topics pertaining to his first year with the Reds. Look for my feature story on Johnson in the coming days.
Other stories that will be published later this week include:
My random thoughts column on Toronto FC.
A special video blog on TFC's fight for relevance.
Part 3 of our four-part series reviewing TFC players' salaries of 2023 and whether they provided value for their salary cap hit.
Part 3 of our four-part series reviewing every major roster move made by Toronto FC during its nightmarish 2023 season.
A feature story on Jonathan Osorio's status as a DP for next season.
In-depth pre- and post-game coverage of the Canadian men's team match vs. Jamaica on Friday.
The latest instalment of our "TFC flashback" history series.
The latest instalment of the reader mailbag.
And much more!
---
TFC Republic mailbag
TFC Republic will feature a regular reader mailbag column where I answer questions from subscribers about Toronto FC and Canadian soccer in general.
I'll answer the best questions submitted to me by TFC Republic readers, so feel free to drop me an email at jmo1897@gmail.com. You can also reach out to me via Twitter and Facebook.
(Top photo courtesy of Paul Giamou/Toronto FC)
---
TFC Republic has a comments section! At the very bottom of every story, there is a feature where you can post your comments, so be sure to share your thoughts and views.