News
TFC locker clean out day: What's ahead this off-season?
The 2023 off-season will be one of the most important in club history after the Reds failed to make the playoffs for a second straight year.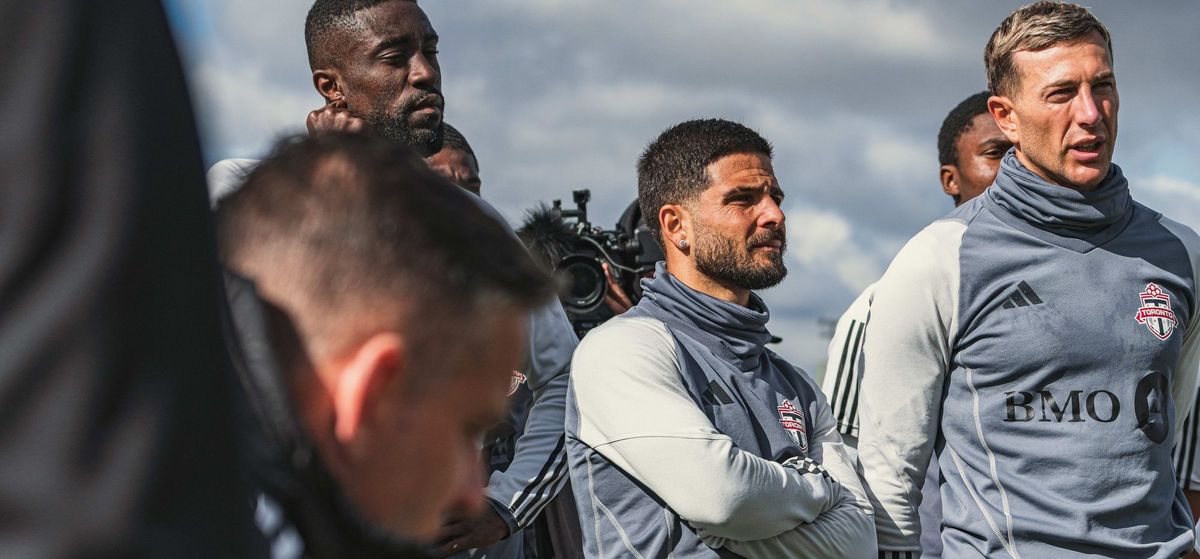 2023 was a season to forget for Toronto FC.
Toronto (4-20-10, 22 points) set new franchise records for the fewest wins and points in a single MLS campaign. The Reds ended the season with seven straight losses (and just one win in their last 21 games) and finished dead last in the overall league standings while missing the playoffs for a third straight year.
All that was left to do before officially closing the books on the campaign was for the team to face reporters one last time.
The club's traditional end-of-year media availability was the last chance that TFC Republic and its media colleagues had to grill club president Bill Manning, GM Jason Hernandez, coach John Herdman and a small group of players before they go their separate ways this off-season.
Here are the highlights from Friday's locker clean out day.
This story is out from behind TFC Republic's paywall and is free to read.
You can subscribe to TFC Republic by
CLICKING HERE
, or by clicking on the subscribe button on the home page. A monthly subscription costs just $8, while a yearly subscription is $50 (a savings of 48%).
GM Jason Hernandez: 'Not everyone will return'
GM Jason Hernandez told TFC Republic in August that TFC will have some more salary cap room and flexibility this off-season compared to recent years.
He reiterated that on Friday.
"We are operating from a more advantageous financial position on the salary cap than we have the last couple of seasons. So, that's certainly a positive start," Hernandez said.
But to a large extent, Hernandez's hands are tied because of the team's roster situation, even with a healthy amount of General Allocation Money (GAM) to spend. In total, 21 TFC players are contractually guaranteed for the 2024 season. Keep in mind that the MLS roster limit is 30 players, so if Toronto brings back Aimé Mabika (contract talks are ongoing) and Kosi Thompson returns on loan from Norway (there's a possibility of a permanent transfer), that'll make it 23 players signed for next season, with only seven roster slots left open.
Hernandez's options are limited unless he can move players out, and that won't be so easy, especially as MLS clubs are only allowed to buy one player out of his contract each year in order to get the associated salary cap relief. The reality is that unless Hernandez can find creative ways to move players out this winter, TFC is likely facing a long-term process in terms of overhauling the current roster. Hernandez said the club will use all mechanisms available to dump players, whether that means trades, transfers, a buyout, terminating contracts by mutual agreement or loan deals.
"Over the summer we were able to make a couple of moves that increased our flexibility going into the off-season. The reality is we do still have quite a few guaranteed contracts [going] into 2024. The expectation is that not everybody will return. …. You can't finish [at the] bottom of the table and expect there not to be changes," Hernandez stated.
He later added: "The challenge will be from the contracts that remain, which ones are a great fit and work for us moving forward, and which [one] we might need to find solutions for."
It's also clear from Hernandez that wholesale changes have to happen if the team is to be competitive in 2024.
"If you want to boil it down to a main objective or a high-level objective, the reality is we don't have enough players at the level needed to have the success we want in MLS in enough areas of the field," Hernandez said.
John Herdman and Bill Manning agree: Enough is enough
If nothing else, the very least you can say about the current situation at Toronto FC is that coach John Herdman and club president Bill Manning are on the same page. They both feel enough is enough.
"John has sent a very clear message that we're not going to look back and we're going to go forward. But there's going to be a certain accountability that he's going to hold players and staff to," Manning promised.
He later added: "This was one of those seasons [where] everything went wrong that could go wrong. But also, some of that was of our own doing as a club, whether it was players or staff or so on. John wants to wipe the slate clean but he's also saying enough is enough. We've got to look in the mirror."
Herdman offered: "We came in very clear that enough was enough and we needed a change. We came in with a vision. We're the only club in MLS that has won the treble, we're the only club with that kind of prestige. Underneath that, we have to be very clear about how we get to work."
Goalkeeper Sean Johnson said there's already been a shift in mentality and that Herdman and his staff have injected new life into the team.
"There's definitely a different feeling around the building since those guys have walked through the door," Johnson said. "I think everyone is committed to making next year a complete shift from what this year was because as players, as an organization, we know this wasn't acceptable and we want to do our best to get back to where we know we can be as a collective."
That's an important development for a TFC side that was marred by divisions form within this season.
"This was not a unified group," Johnson admitted. "To be honest, I think we could have been closer."
Jonathan Osorio added: "We just didn't do a good job of keeping it together."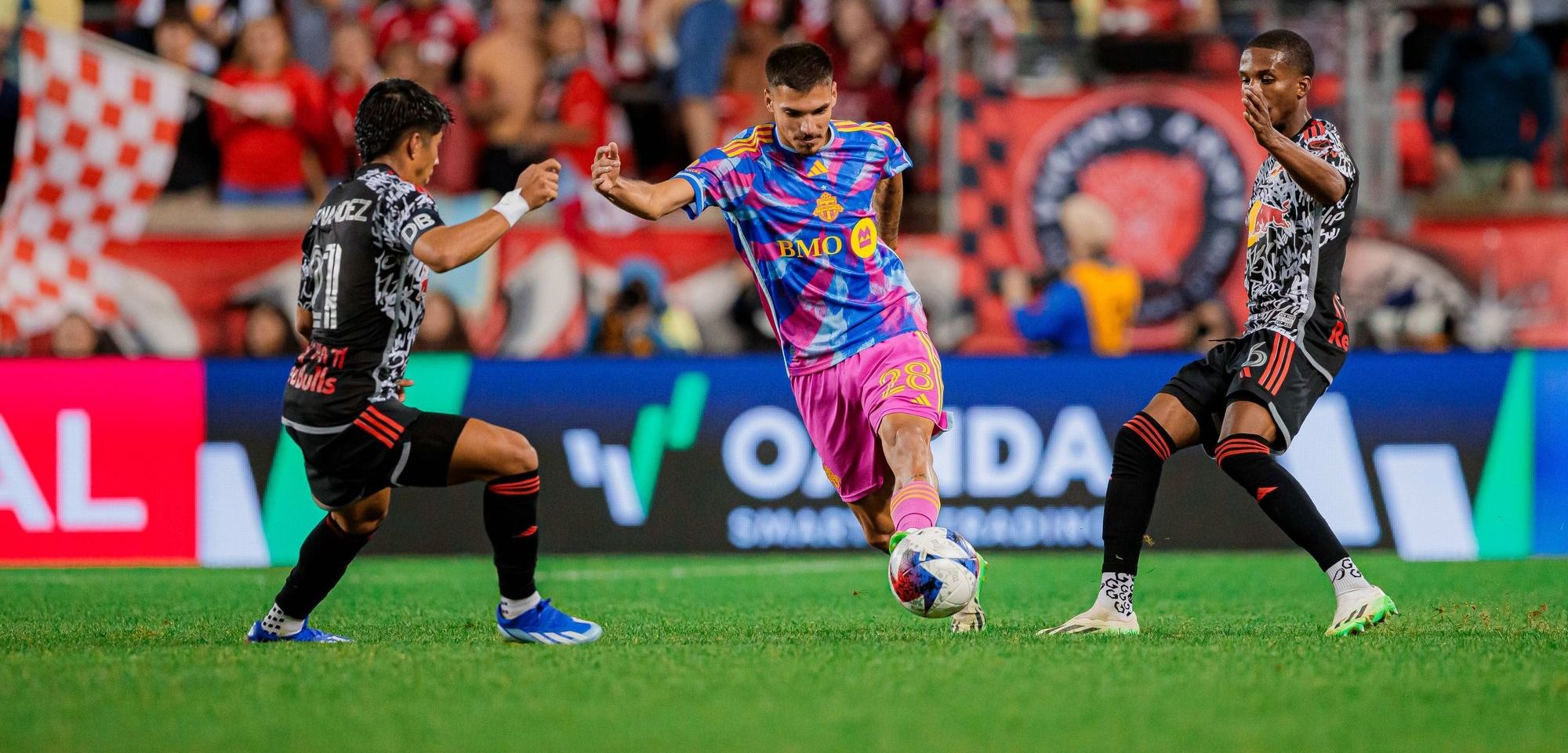 Both Italian DPs say they want to be part of solution at TFC
The futures of Italian DPs Lorenzo Insigne and Federico Bernardeschi have been hot topics of discussion all season, especially in recent weeks when they've both been linked with moves to Serie A clubs.
Their attitudes and commitment to the cause have also been called into question, while sources told TFC Republic that both worked together behind the scenes to push for Bob Bradley's removal.
On the pitch they both failed to live up to expectations and their status as two of the highest paid players in the league by combining for a meagre 10 goals and 10 assists in MLS. Insigne and Bernardeschi have not been transformative DPs – they haven't even been average DPs – and if Toronto has any chance of turning things around next year they have to start producing and playing like top-level stars.
"For sure, I expect more [from myself], too, honestly," Bernardeschi said. "But when you are in a tough situation, when you are in a difficult situation, it's not easy to be your best, to do your best. When you are inside a difficult situation… you suffer with the team."
He later added: "It was a difficult season, but we have to look forward and keep going for the next year."
Insigne said through a translator: "It was a very difficult season this year with many injuries that I've never had before in my career. I wasn't able to show what I was capable of doing. Hopefully in the next year I will be able to show you what I am capable of doing."
Both reaffirmed they want to be a part of the solution at TFC and want to remain at the club.
"I'm here. For sure I want to be here. For sure," Bernardeschi stated.
"I never said that I wanted to leave. I would never say that," Insigne stated.
"I'm extremely happy here, my family is also happy here. It was a tough season; it was a tough season for the club and for the fans; especially for the fans who cheered us on right until the end. I'm going on vacation now; I'm going home to spend some time with my family. I'm going to get my energy and my strength back, and then I'm going to come back even stronger."
Jonathan Osorio has faith in management to get it right
With Michael Bradley out of the picture, Jonathan Osorio is the club's captain in waiting. John Herdman has yet to officially make that call, but honestly, who else could it be? Osorio, 31, is TFC's longest serving player, having made his senior team debut in 2013, and he is the club's all-time appearance leader in all competitions (341).
Osorio is also someone who calls it like it is. He was blunt in assessing some of the issues that bedevilled the team this year, including a lack of brotherhood amongst the players behind the scenes, when speaking to reporters after the club's 2-0 home loss to Orlando City on Oct. 21 that closed out the season. He also offered a sobering evaluation of the performance by the club's upper management the past three years, and effectively challenged them to do better.
It's not something he shied away from again on Friday, while at the same time expressing a belief in the management team to set things right going forward.
"I think John has come with an idea of how he wants to play, and now Jason has an idea of what kind of players he wants to bring in. I think that's a great starting point. ... I think now there's a clear idea," Osorio offered.
He later added: "A lot of people talk about John's ability to create a culture, which he is amazing at. But he's a very good coach as well. … I have confidence going forward that things will start to improve."
Osorio also talked openly about what this terrible season was like for him as a Toronto native and someone who has spent his entire professional career at the club.
"It's difficult for me because I have an intimate connection with the club that is different, I would say, from anyone else here," Osorio admitted. "I'm sure you guys could see and feel it in some of my interviews this season. It hurts. I care. Actually, I really care. I'm truly blessed to be a player for my hometown club, and I don't take that for granted. I'm a fan as well, and I always will be.
"Whenever the club is not doing well, it will hurt. Being a part of it? Yeah, that hurts more. I will do everything on my part to turn this around."
Cutting ties with Víctor Vázquez part of a re-shift
After being quiet for a few weeks, Toronto FC made some noise last Thursday when it announced its end-of-season roster decisions.
TFC revealed they'd declined their options on goalkeepers Greg Ranjitsingh and Tomás Romero, defender Themi Antonoglou, midfielder Víctor Vázquez and forward C.J. Sapong. At the same time, TFC exercised its options on goalkeeper Luka Gavran and midfielder Alonso Coello.
Hernandez said it was a difficult decision to cut ties with Vázquez, especially as they were teammates on TFC's 2017 treble-winning side.
"I'm in a seat now [as GM] where I have to have hard conversations and talk through decisions with guys that were former teammates of mine, that I have relationships with, that I respect a great deal. Víctor came to us in many ways to play a role that we figured would give us a lot of availability and participation throughout the season. Unfortunately, he had an injury that he tried to battle through," Hernandez explained.
"For us moving forward, the profile in which we're going to look for players in that part of the field has just changed significantly. If you see the teams that John Herdman has put out in the past there is a certain profile and physical demands that are going to come with not only playing that position but playing that position in the way we want to play it ... whereby you're playing upwards of 45 matches [a season] ... The demands for us physically were more the talking points with Víctor."
---
---
Important off-season dates to remember
Dec. 11 is when the MLS trade window opens up again after a three-month freeze. MLS clubs can start tweaking their rosters by making trades with other teams across the league.
The MLS year-end waivers process opens on Dec. 12 and runs until Dec. 14. The waiver process pertains to players whose options were not exercised and who are not eligible for free agency or the re-entry process.
MLS free agency opens on Dec. 13. There are a number of high-profile players across the league who are out of contract and free to sign with the other clubs. Players who are at least 24 years old and have at least five years of MLS service are eligible for free agency. To read the full list of potential free agents this off-season, CLICK HERE.
The MLS re-entry process kicks off on Dec. 14 with stage 1, while stage 2 is scheduled for Dec. 21. Essentially, the re-entry process applies to players who are out of contract (or had their option declined) and are not eligible for free agency. There's a lot more nuance to it, so if you want to read more about it, CLICK HERE.
The MLS SuperDraft is on Dec. 19. TFC has the No. 1 overall pick, so it'll be interesting to see if they use the selection on a promising NCAA prospect or trade it away for a player or valuable assets.
Odds and ends: Jonathan Osorio as a DP in 2024?
Last December, TFC re-signed Jonathan Osorio to a three-year contract, with an option for 2026, using Targeted Allocation Money (TAM). He was later made a Designated Player in order to free up TAM space that the club spent to sign other players. TFC could convert him to a non-DP for next year, but that would entail spending about $750,000 in TAM to buy him down from his $1.4 million contract. However, that would be a steep price to pay and not the most efficient use of TAM. GM Jason Hernandez hinted the club will only do that if it has another impact DP lined up.
TFC has retained their option for Aimé Mabika but is trying to renegotiate the defender's contract. Jason Hernadez: "We're still in discussions with Aimé. That's a little bit of 'a-remains-to-be-seen' [scenario]."
Midfielder Kosi Thompson is on loan with Lillestrøm SK until December, and the Norwegian club has the option to exercise a permanent transfer. Jason Hernandez: "For us the opportunity is still open for Kosi to return. Should he have impressed [Lillestrøm] enough and there's a purchase to be done, the conditions are kind of set in place."
Jason Hernandez on TFC using their one player contract buyout in 2024: "On our end, we're open using the buyout. Really, it will all boil down to how much work we get done that we need to do, as far as bringing players in that we require, offloading certain contracts and players… That really is going to have a correlation as to whether we use the buyout or not."
Jason Hernandez on entertaining transfer offers for the Italian DPs: "To finish at the bottom [of the standings] means we are open for business, and we have to be open to consider [any offer] for anyone."
Jason Hernandez on TFC delving into the MLS free agent market this winter like it did in the past: "The plan 100 per cent is to continue to utilize that lever."
Jason Hernandez didn't offer a substantive update on the situation with Sebastian Giovinco, only saying that the club is "due to have a discussion with [him] for what kind of lies ahead."
Bill Manning said the current renewal rate from the team's 21,000 season-ticket holders is at 83 per cent.
(Top photo courtesy of Andy Truong/Toronto FC)
---
TFC Republic has a comments section! At the very bottom of every story, there is a feature where you can post your comments, so be sure to share your thoughts and views.