Newsletter
TFC Republic Weekly: November 20-26
Make no mistake about it: GM Jason Hernandez has a big job ahead when it comes to reshaping Toronto FC's roster.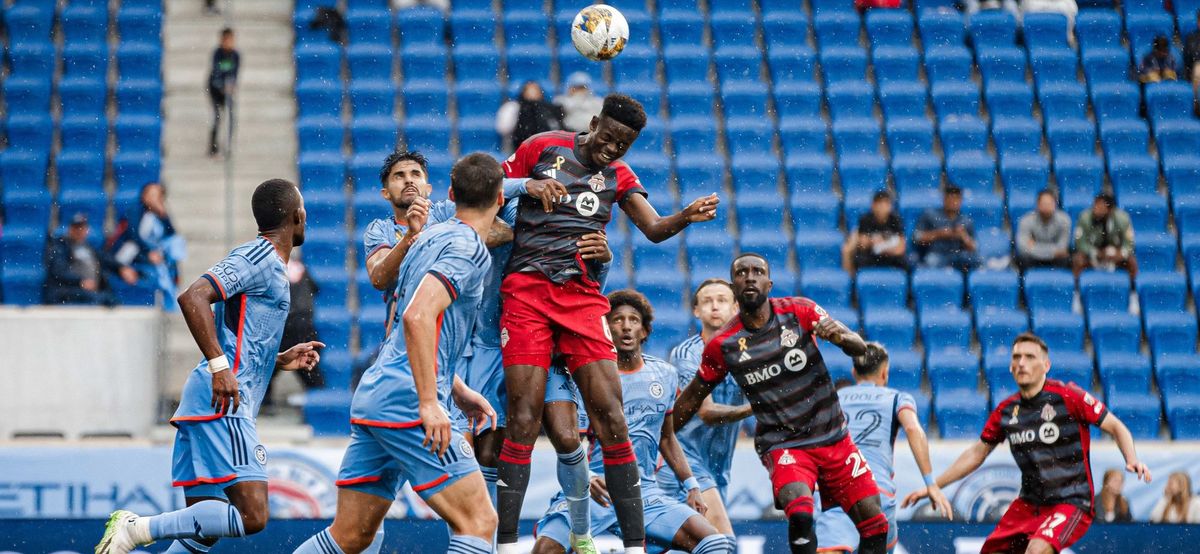 Welcome to the latest edition of TFC Republic Weekly, an email newsletter that will land in the inbox of both paid subscribers and free members of TFC Republic every Monday.
This newsletter will look at what's in store over the next seven days for Toronto FC, and also get a glimpse of what to expect at TFC Republic in the coming days.
So, without further ado...
Can Jason Hernandez reshape Toronto FC's roster?
Toronto FC GM Jason Hernandez finds himself in the eye of the storm as he is charged with reshaping the roster and turning this team into a contender again.
It's a tall order for anybody, never mind someone who's been on the job for roughly six months. So, the jury is still very much out as to whether Hernandez is up for the challenge. He does have a few things in his favour, though.
First, Hernandez is a bright guy who knows the ins and outs of MLS, and is an expert on the league's arcane set of roster rules. He also won't be guided by sentimentality. Letting go of Víctor Vázquez was very hard for Hernandez considering they were once teammates. But he made the decision to cut the Spaniard loose even after everything he meant to the club.
Hernandez has also proven to be pretty nimble so far in his role as GM. In total, he made nine moves during the season after taking over the job, including shipping out Matt Hedges to Austin FC and getting a whack of General Allocation Money for him shortly after the centre back said he wanted to be traded.
Hernandez isn't kidding himself about the tough road ahead, making it crystal clear that wholesale changes have to happen this off-season.
"If you want to boil it down to a main objective or a high-level objective, the reality is we don't have enough players at the level needed to have the success we want in MLS in enough areas of the field," Hernandez said.
Nothing is off the table for Hernandez, whether that means selling off the Italian DPs, buying a player out of his contract, securing more loan deals or any other creative move that will allow him to dump an under-performing player.
"To finish at the bottom [of the standings] means we are open for business, and we have to be open to consider [anything]," Hernandez said.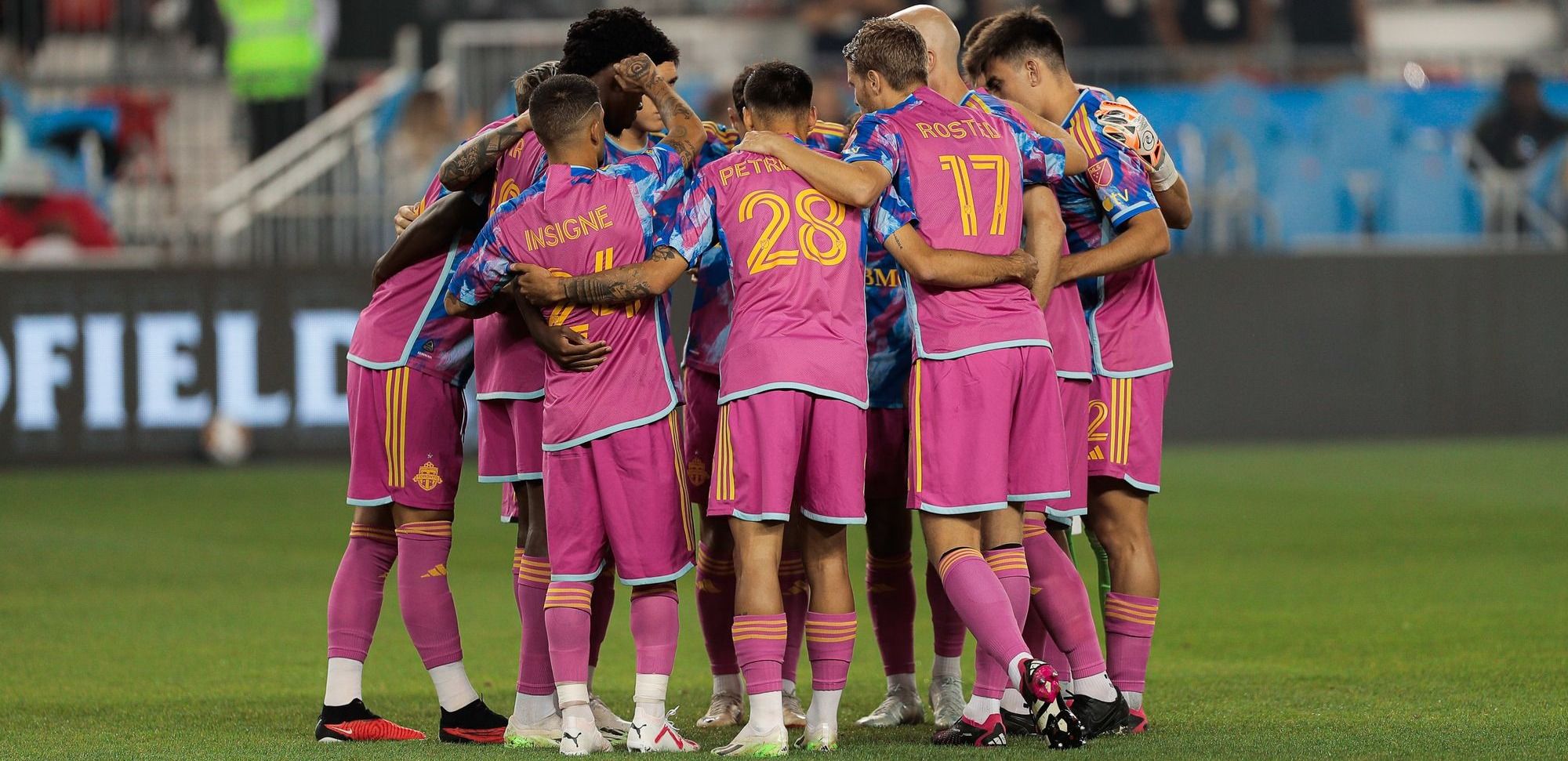 TFC 2 makes end-of-season roster decisions
TFC 2 announced its roster decisions last week following the conclusion of the 2023 MLS NEXT Pro campaign.
The Young Reds posted a 6-14-8 record this year and finished 11th in the Eastern Conference, four spots and 13 points below the playoff line. With the third-worst attack (43 goals) and fourth-worst defence (57 against) in the East, it's little wonder that TFC 2 failed to qualify for the playoffs in their second campaign under coach Gianni Cimini.
Six players are contractually guaranteed for 2024: goalkeeper Adisa De Rosario; defenders Kundai Mawoko and Lazar Stefanovic; and midfielders Luca Accettola, Matthew Catavolo and Markus Cimermancic.
TFC 2 exercised the contract option on forward Jesús Batiz, who will likely be invited to pre-season training camp with the senior team and could sign an MLS contract.
"When we look at a guy that is able to make [an] impact and with the goals that John [Herdman] has in mind for the first team, the realistic type of impacts that second team players can have… We just feel like [Jesús is] a guy that is able to provide that for the first team or is most ready from our crop of players to provide that at the first team level at the present moment," Cimini said.
The club declined its contract options on goalkeeper Gianluca Catalano; defenders Rohan Goulbourne, Matthew Medeiros, Jalen Watson; and forward Jordan Faria.
Defender Antony Curic and forward Alec Díaz will be out of contract at the end of the year. The club remains in active contract talks with defender Adam Pearlman and forwards Julian Altobelli and Reshaun Walkes for 2024.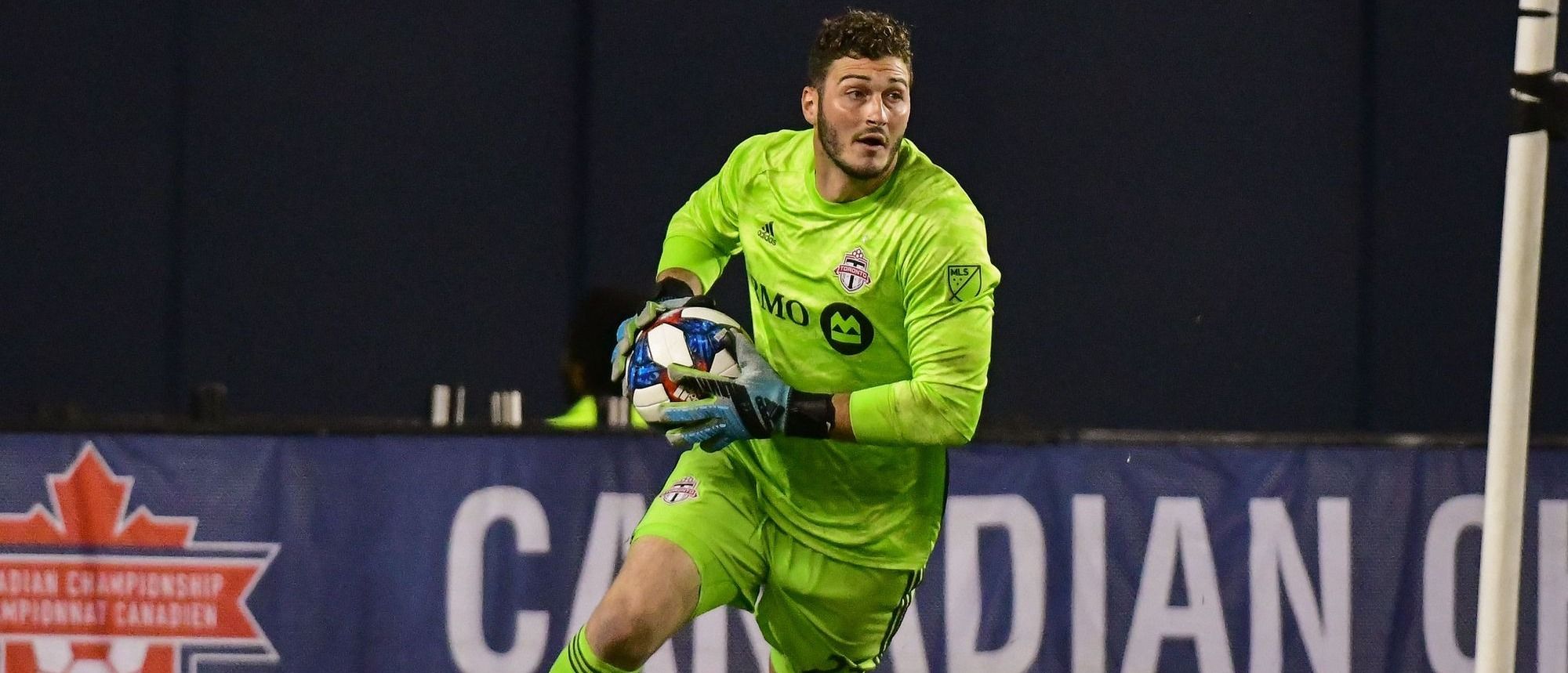 CanMNT vs. Jamaica on Tuesday
The Canadian men's team earned its first win over the Reggae Boyz in Jamaica on Saturday after nearly letting the game slip away.
Jonathan David and Stephen Eustáquio scored in a 2-1 victory for Canada who sits in an advantageous position going into the second leg of this Concacaf Nations League playoff.
The Reds only need a draw in Tuesday's return match in Toronto to advance to the Nations League finals. The winner of this series also qualifies for the 2024 Copa América that'll be hosted by the United States next summer. The men's team has never lost in 19 competitive matches at BMO Field with 13 wins.
"We wanted to come out of here with a result. We knew if we were able to achieve that it'd put us in a good position for the game back in Toronto. So, the first phase, mission accomplished for us. But we know that we'll have a difficult game in Toronto," interim coach Mauro Biello told reporters after Saturday's win.
Biello felt his team showed great character after Jamaica scored a somewhat controversial equalizer against the run of play early in the second half.
"[It was a] competitive game. We knew coming into here it would be very difficult with the quality of players on [Jamaica's] team. We were able to deny them some of those opportunities early on. We stayed patient throughout the game… Credit to Canada to fight through it and come back and score a great second goal. Very proud of the team," Biello said.
Canada is 45th in the latest FIFA world rankings, 10 spots above Jamaica. The Canadians lead the all-time series against the Jamaicans dating back to 1975 with 11 wins and six losses in 24 meetings.
Canada has a record of five wins, three losses and two draws in 2023.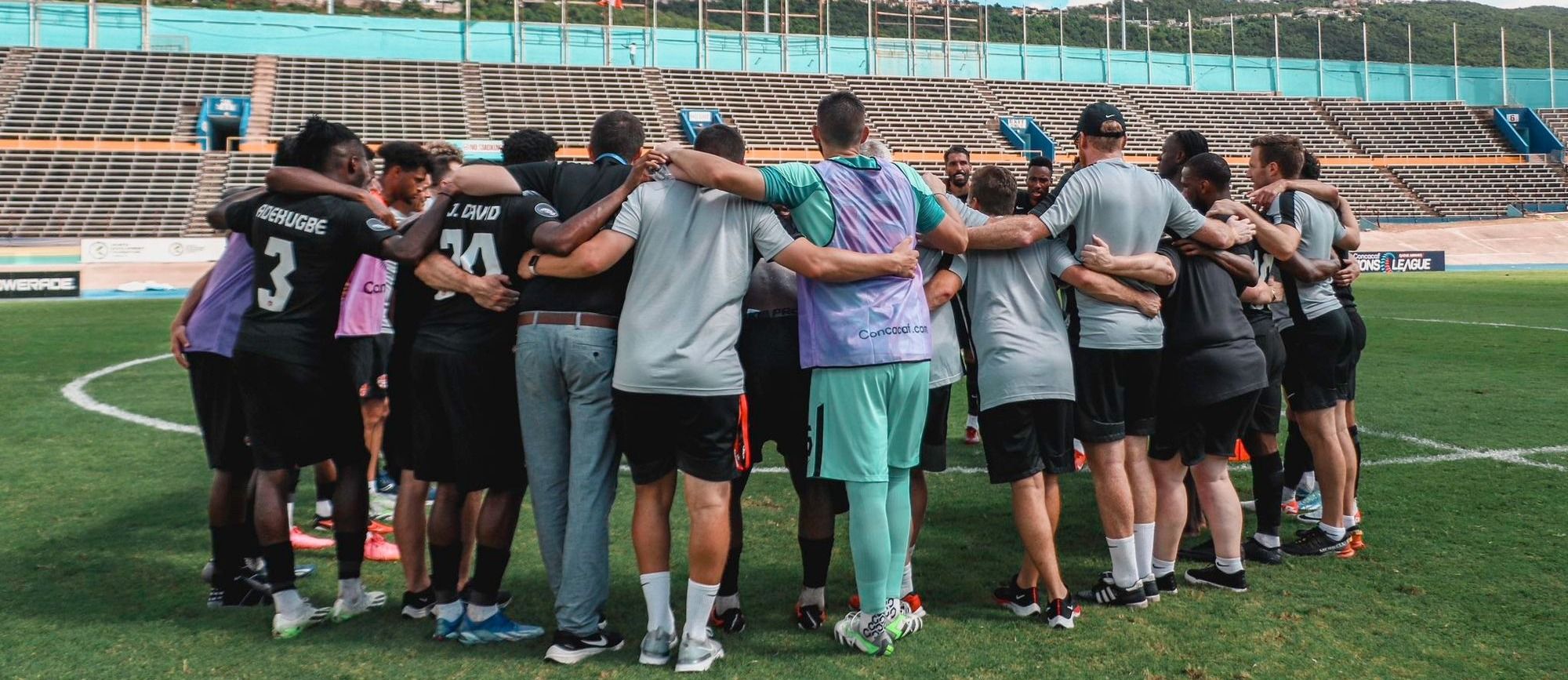 Important off-season dates to remember
With TFC coming off their worst ever campaign, this off-season is going to be one of the most important in club history. Club management will have to make a series of moves in order to overhaul the roster and set things right for the 2024 season.
With this in mind, here are some important off-season dates to circle on your calendar.
Dec. 11 is when the MLS trade window opens up again after a three-month freeze. MLS clubs can start tweaking their rosters by making trades with other teams across the league.
The MLS year-end waivers process opens on Dec. 12 and runs until Dec. 14. The waiver process pertains to players whose options were not exercised and who are not eligible for free agency or the re-entry process. The waiver selection process is determined by the reverse order of the final standings in the 2023 MLS season, taking into account the playoffs. Once the end-of-year waivers process is over, players who have not been selected can be signed by any MLS team on a first-come, first-served basis.
MLS free agency opens on Dec. 13. There are a number of high-profile players across the league who are out of contract and free to sign with the other clubs. Players who are at least 24 years old and have at least five years of MLS service are eligible for free agency. Last year, TFC delved into the free agent pool by signing veteran centre back Matt Hedges and goalkeeper Sean Johnson. Will they go after more free agents this year? "The plan 100 per cent is to continue to utilize [the free agency lever," GM Jason Hernandez said last week. To read the full list of potential free agents this off-season, CLICK HERE.
The MLS re-entry process kicks off on Dec. 14 with stage 1, while stage 2 is scheduled for Dec. 21. The re-entry process is one of those convoluted MLS player mechanisms that every other league in the world doesn't use. Essentially, it applies to players who are out of contract (or had their option declined) and are not eligible for free agency. Instead, such players go into the re-entry process, where they are eligible to be selected by another MLS team. Last year, TFC selected Tomás Romero, and Víctor Vázquez. There's a lot more nuance to the league's re-entry process, so if you want to read more about it, CLICK HERE.
The MLS SuperDraft is on Dec. 19. TFC has the No. 1 overall pick, so it'll be interesting to see if they use the selection on a promising NCAA prospect or trade it away for a player or valuable assets.
---
---
Stories to look out for at TFC Republic
Toronto FC made a big trade in the summer when it shipped Mark-Anthony Kaye to the New England Revolution in exchange for fellow midfielder Latif Blessing. The deal marked a major roster shift for the Reds after they went to great lengths to acquire Kaye the previous summer from the Colorado Rapids. It also gave Blessing, a native of Ghana, a chance to get his MLS career back on track in Toronto. I recently chatted one-on-one with Blessing to talk about this and much more. Look for my feature story on Blessing in the coming days.
Other stories that will be published later this week include:
My random thoughts column on Toronto FC.
The final instalment of our four-part series reviewing TFC players' salaries of 2023 and whether they provided value for their salary cap hit.
The final instalment of our four-part series reviewing every major roster move made by Toronto FC during its nightmarish 2023 season.
In-depth pre- and post-game coverage of the Canadian men's team match vs. Jamaica on Tuesday.
The latest instalment of our "TFC flashback" history series.
The latest instalment of the reader mailbag.
And much more!
---
TFC Republic mailbag
TFC Republic will feature a regular reader mailbag column where I answer questions from subscribers about Toronto FC and Canadian soccer in general.
I'll answer the best questions submitted to me by TFC Republic readers, so feel free to drop me an email at jmo1897@gmail.com. You can also reach out to me via Twitter and Facebook.
(Top photo courtesy of Lucas Kschischang/Toronto FC)
---
TFC Republic has a comments section! At the very bottom of every story, there is a feature where you can post your comments, so be sure to share your thoughts and views.