Newsletter
TFC Republic Weekly: October 6-22
John Herdman takes charge of Toronto FC for the first time in this weekend's regular season finale vs. Orlando City at BMO Field.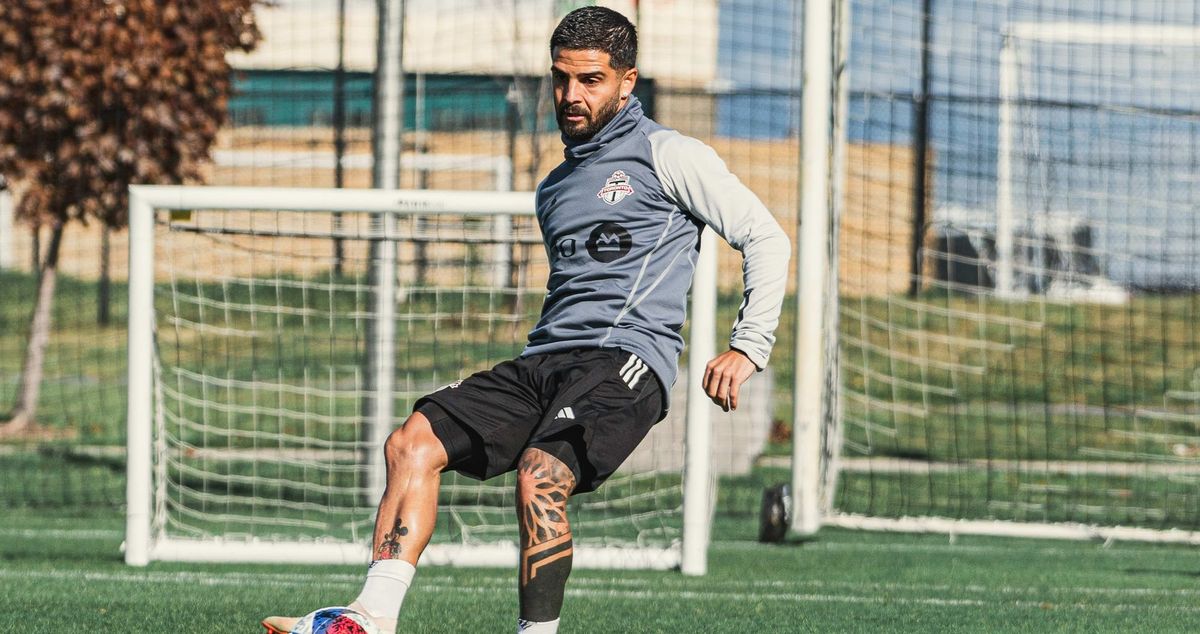 Welcome to the latest edition of TFC Republic Weekly, an email newsletter that will land in the inbox of both paid subscribers and free members of TFC Republic every Monday.
This newsletter will look at what's in store over the next seven days for Toronto FC and set up its schedule of games for the week.
You'll also get a glimpse of what to expect at TFC Republic in the coming days.
So, without further ado...
Toronto FC returns to action after international break
After having last week off, Toronto FC will be back on the pitch on Saturday when it hosts Orlando City in its regular season finale.
With one match left in the campaign, Toronto (4-19-10, 22 points) remains on course to establish new franchise records for the fewest wins and points in a single season – in 2012, the Reds went 5-21-8 and collected just 23 points.
Overall, TFC have won just one of their last 20 games (1-16-3) in all competitions. Losers of six straight, Toronto sports an embarrassing 0-17-1 record when conceding the first goal of the game in MLS this season, including a pair of humbling 3-0 losses away to Charlotte FC and the New York Red Bulls in its last two outings.
"You can't just make a judgment on a player based on a [six]-game losing streak. With that there's a lot of trauma they've experienced… and there's been identities shaped. The belief has sort of drained out of the group. With that, from what I can see, there's a permissiveness. That's been the biggest learning through this period of [of observation]," new coach John Herdman said last week.
"Typically, when you're not winning the standards do drop. People are supportive and they stay supportive and they're probably over positive, and then you get this permissiveness that forms. So, that's been what I've seen across the club. But what I'd say is the people who work here, the work they've put in is top level. I'm working with good people, we're inheriting a good staff, and they're only small things we're going to need to change around the team.
"But there's big changes on the field. That's going to take time. As you've seen, one setback and the team have not been able to show that resilience."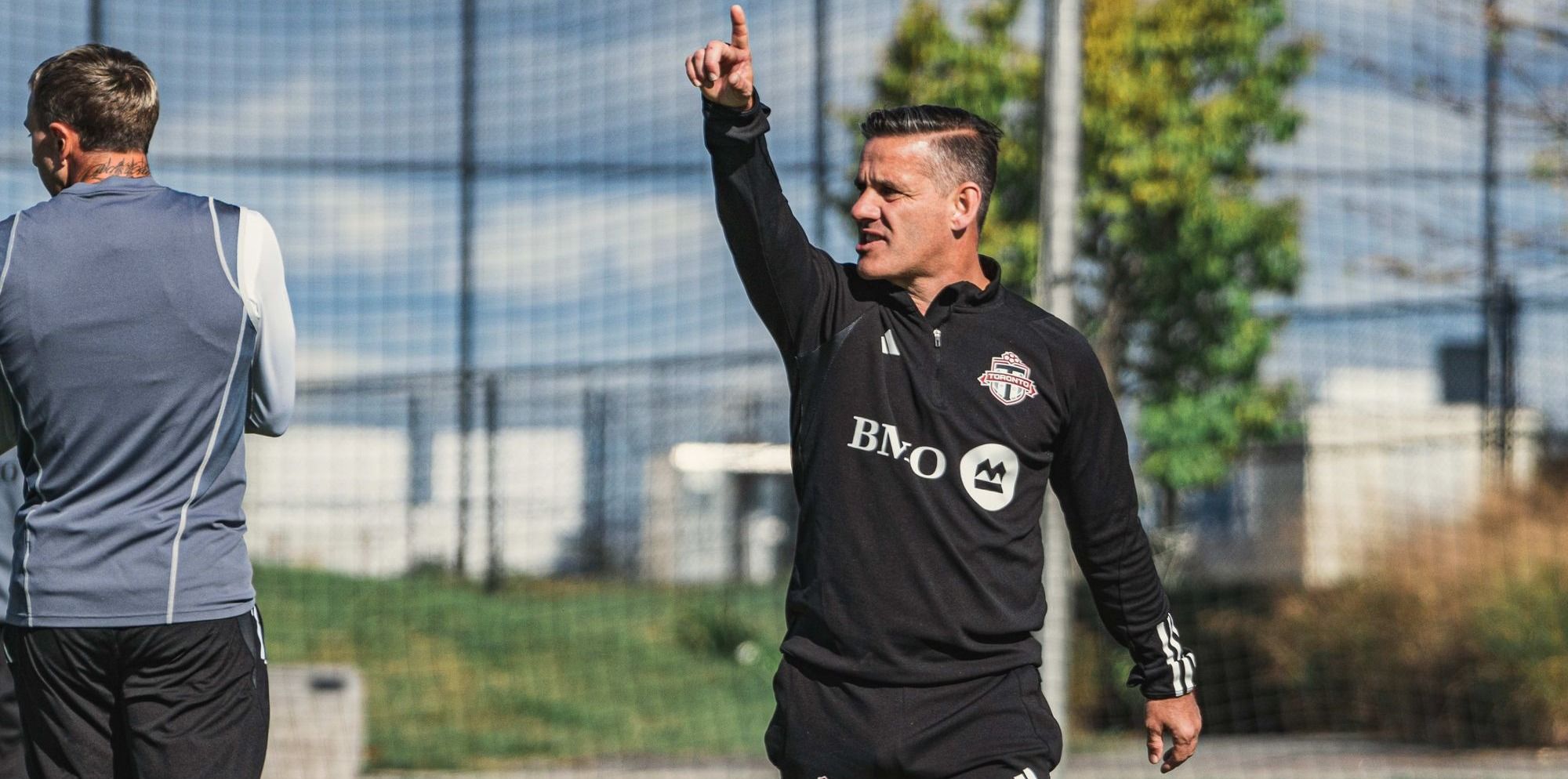 John Herdman set to make his coaching debut for the Reds
John Herdman finally took charge of TFC last week, overseeing the team in practices and preparing it for this weekend's match vs. Orlando City
Herdman travelled with the team and watched the Reds' last two matches from the comfort of a private box inside the stadium while interim coach Terry Dunfield was on the touchline. Now the former Canadian women's and men's teams coach is ready to get his hands dirty as he'll make his MLS coaching debut on Saturday at BMO Field.
Toronto's new coach has already made his mark at the club with his first roster decision. When speaking to reporters last week, Herdman talked about only wanting players who are fully invested, who are willing to fight, and who genuinely want to help change things at the club. He also wants to make sure that the players in camp until the end of the season are those who have potential futures at the club.
To that end, Herdman revealed that the club has in effect ended Franco Ibarra's loan spell early. The Argentine midfielder joined TFC on loan from Atlanta in the summer and looked sharp in seven MLS appearances (five starts) under Terry Dunfield.
"I had a good conversation with him. I was honest with him about what I need for these 10 days, the players I really want to look at and players I want to work with. He understood [so] he'll not be with the club for the next 10 days," Herdman said.
Herdman will have more one-on-one chats with players in the days and weeks ahead, including with Lorenzo Insigne and Federico Bernardeschi. Those should be the most important talks for Herdman.
Both DPs have been linked with moves back to Serie A clubs in recent weeks, so it'll be interesting to see if they end up returning to TFC next season. Herdman offered no insight into their respective futures, only that he's been impressed with what he's seen thus far from the Italians during his brief time in charge.
"They're frustrated. They've dealt with experiences they've never dealt with in their life [this season]. This is new to them. This is a new experience of not even knowing how to handle these moments is something that we have to have empathy for. For me it's coming in with a high level of empathy for the context and the reality they're dealing with, but what I've seen is there is a fire in them. I've seen a steeliness in the meetings, they've contributed, they've not sat back, they've leaned in, they've made their voice heard, as well," Herdman said.
"They were probably hoping for the season to end like everyone else and just take that vacation and have the full stop to reset. But I get the sense they want to take it up in these 10 days. And I wouldn't blame them for wanting to have a full stop now and being able to reset and just go again for 2024 or decide if this is even what they want in their futures. I think those decisions have still got to come. But what I want to do is convince them that there is a new future here, and their ability and their experiences can create that new future."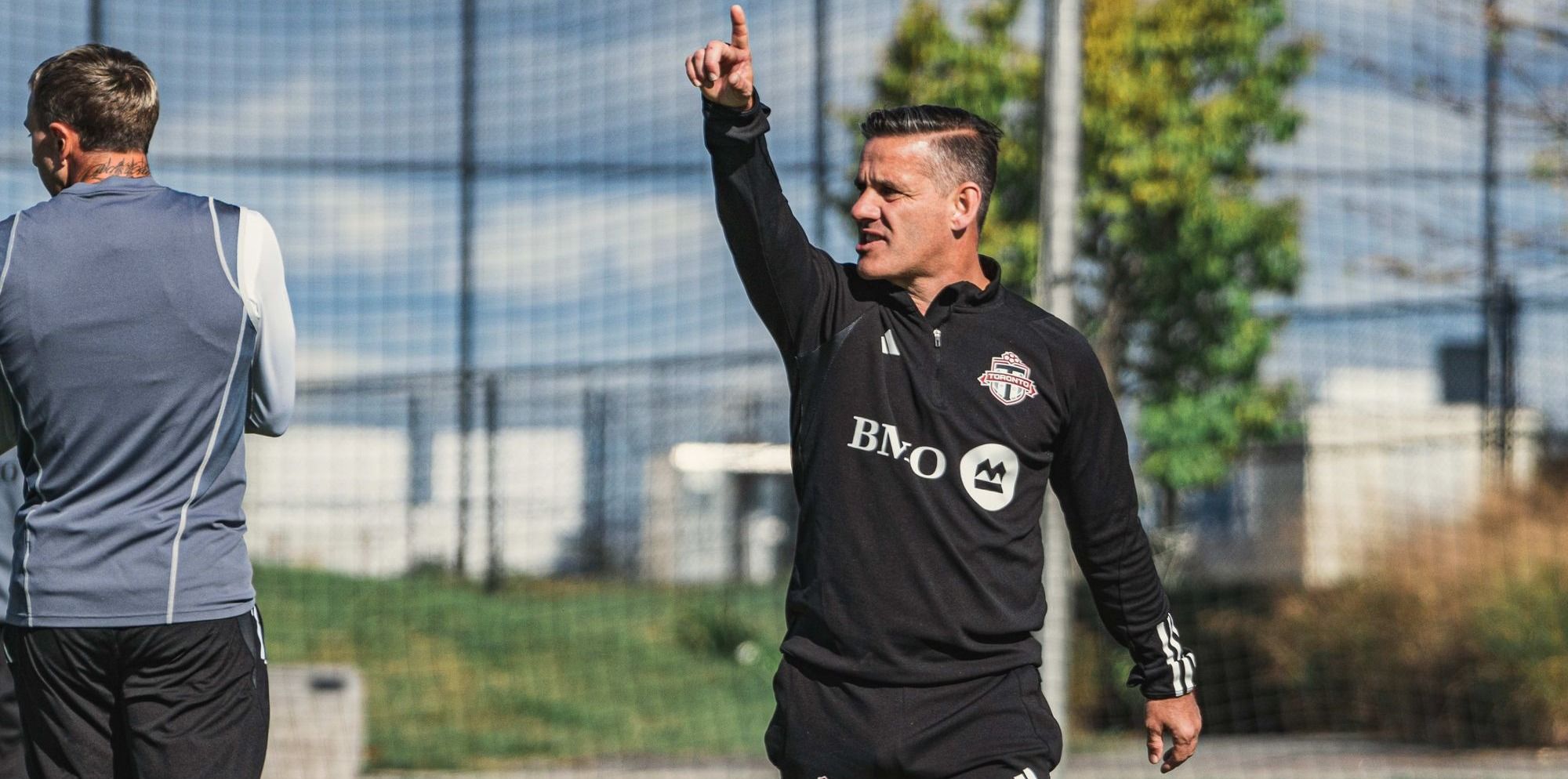 TFC vs. Orlando City on Saturday
Toronto FC returns to action when it hosts Orlando City at BMO Field on Saturday (6:00 p.m. ET/Apple TV & TSN).
Orlando (17-7-9) sits second in the Eastern Conference table, 13 spots and 38 points above last-place Toronto. The Lions have suffered just one loss in their last 11 MLS games and have won three in a row, including a 3-2 home decision over the New England Revolution on Oct. 7.
Uruguayan midfielder Facundo Torres leads Orlando in scoring with 14 goals this season, while forward Duncan McGuire has chipped in with 11 goals. Uruguay's Mauricio Pereyra (12 assists) and Argentina's Martín Ojeda (10 assists) help to power an Orlando attack that has produced 53 goals this year – 27 more than TFC. Peruvian goalkeeper Pedro Gallese has started 30 games and ranks fifth in MLS with 10 clean sheets.
These teams previously met on July 4 in Terry Dunfield's second game in charge, and it was a night to forget for TFC who suffered a 4-0 loss at Exploria Stadium. It was one of the worst performances from Toronto FC in recent history, and only served to raise more questions about the mental fortitude and commitment of this group of players.
Shoddy defending and attacking impotence by TFC was punctuated by a pathetic display from Federico Bernardeschi, whose act of petulance saw him sent off early in the second half with his team down by a pair of goals. Dunfield was in full spin mode when speaking to reporters after the game, trying to downplay the harm this performance did to the club's already damaged reputation.
"I think it's important to hold ourselves accountable for sure, and there is going to be no pass, but also to be objective and to look at the goals and the game got away from us really quickly," Dunfield said.
Toronto leads the all-time MLS series against Orlando, with eight wins and three draws in 18 meetings. But Orlando is unbeaten in seven consecutive games vs. TFC (with five wins).
---
---
Stories to look out for at TFC Republic
Saturday vs. Orlando City at BMO Field will be John Herdman's first game in charge of Toronto FC. What tactical tweaks and/or player changes should he make in his MLS coaching debut? TFC Republic contributor Peter Galindo returns this week with his analytics and tactical column that examines this very question. Look for his feature piece in the coming days.
Other stories that will be published later this week include:
In-depth pre- and post-game coverage of TFC's home game vs. Orlando on Saturday.
My column on the state of the union at Toronto FC.
A TFC training notebook piece following Tuesday's practice.
My weekly TFC "random thoughts" column.
My year-end review feature story on TFC 2's 2023 MLS NEXT Pro season.
We'll have comprehensive news coverage of the Canadian women's team roster being announced for this month's pair of home friendlies vs. Brazil.
And much more!
---
TFC Republic mailbag
TFC Republic will feature a regular reader mailbag column where I answer questions from subscribers about Toronto FC and Canadian soccer in general.
I'll answer the best questions submitted to me by TFC Republic readers, so feel free to drop me an email at johnmolinaro@rogers.com. You can also reach out to me via Twitter and Facebook.
(Top photo courtesy of Lucas Kschischang/Toronto FC)
---
TFC Republic is a paid-subscription website. All of the content at TFC Republic is behind a paywall, and you need to be a subscriber to access it. It costs only $8 for a one-month subscription, or $50 for a full year (prices include 13% GST/HST). What a great deal, eh? Don't miss out, and order your TFC Republic subscription today!
TORONTO FC TICKET DISCOUNT FOR TFC REPUBLIC SUBSCRIBERS!
TFC Republic subscribers can get up to a 25% discount (including no Ticketmaster fee) on ticket prices for Toronto FC home games.
To receive the special promo code, email me at
johnmolinaro@rogers.com
(Please don't share promo code with non-TFC Republic subscribers)