TFC 2
TFC 2 report: Young Reds closing out MLS NEXT Pro season with a whimper
TFC 2's winless streak was extended to five games with a loss away to New York City FC II last Friday.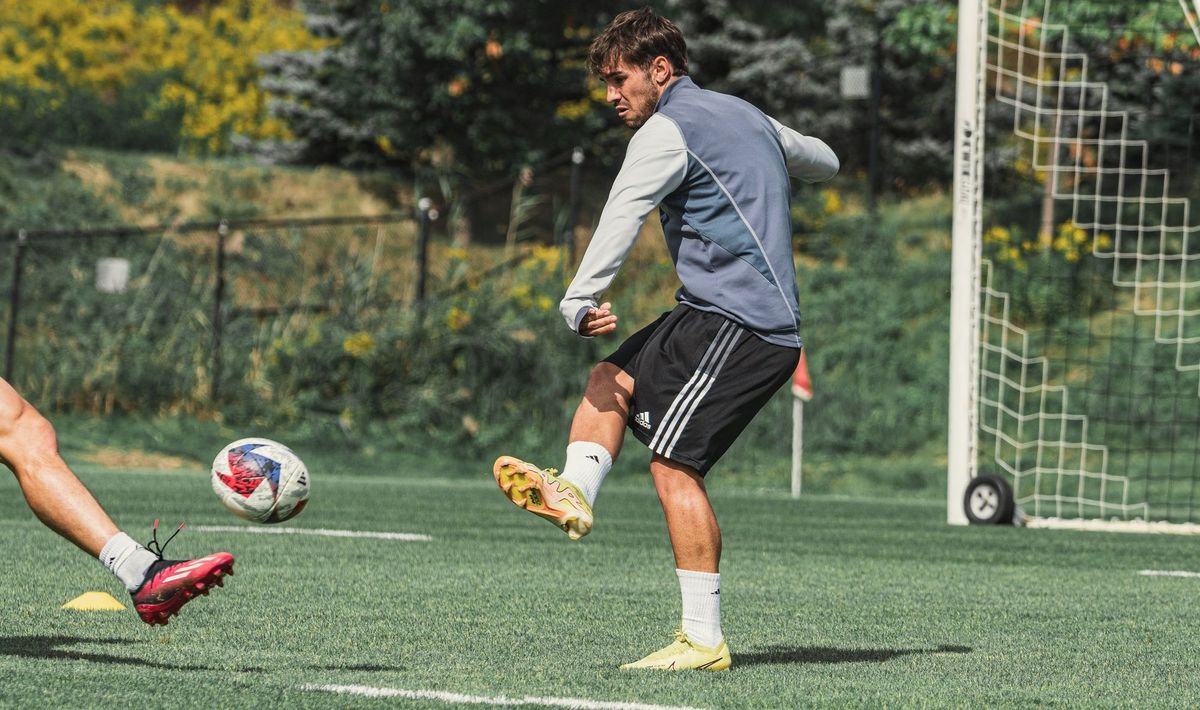 TFC Republic is on a
free trial this week
, so please enjoy this story and many more that will come out from behind the paywall until Wednesday, Sept. 13.
You can subscribe to TFC Republic by
CLICKING HERE
, or by clicking on the subscribe button on the home page. A monthly subscription costs just $8, while a yearly subscription is $50 (a savings of 48%).
In a regular series at TFC Republic, we'll look at TFC 2 and how the club is progressing through the 2023 MLS NEXT Pro season.
---
Why is TFC 2 so important in the grand scheme of things? TFC 2 has proven to be an invaluable part of Toronto FC's developmental system, as it's usually where the best youth academy products play prior to signing with the senior team.
A lot of notable former and current Toronto FC players cut their teeth with TFC 2 before making their MLS debuts, including Ayo Akinola, Jahkeele Marshall-Rutty, Kosi Thompson, Alex Bono, and Jayden Nelson.
Here's this week's TFC 2 report:
Young Reds lose another one in a penalty shootout
TFC 2's winless streak was extended to five games with a loss away to New York City FC II last Friday. The teams battled to a 3-3 draw in regulation time before the hosts prevailed 4-1 in the penalty shootout
Alec Díaz scored his first brace for TFC 2, youth academy product Chimere Omeze made his team debut, and Reshaun Walkes scored his 12th goal for the Young Reds and is now joint-third in the club's all-time goalscoring charts.
Toronto (6-13-8, 29 points) remains in 11th place (out of 13 teams) in the Eastern Conference following its loss to New York with only one match left in the regular season. The Young Reds were officially eliminated from playoff contention the previous week.
A disappointing season
TFC 2 had struggled since its first campaign in 2015, and they never came close to qualifying for the playoffs when they competed in the USL and USL League One. But the MLS NEXT Pro's inaugural season in 2022 saw the team come of age, as it won the Northeast Division and finished second in the Eastern Conference with a 12-9-3 record.
At one point, TFC 2 went on a franchise-high 10-game unbeaten run under first-year coach Gianni Cimini, including seven wins. Toronto also set new club records for wins (12), highest point total (41), most goals scored (44), highest goal differential (+6), and most road wins (six).
That's why the team's lacklustre showing in 2023 was such a disappointment.
NOTE: TFC Republic will have a full breakdown on TFC 2's campaign once the regular season is over.
---
---
James Grossi's view
Toronto-based journalist James Grossi is the foremost authority on TFC 2, having covered the team in an in-depth fashion for several years.
TFC Republic sat down with Grossi to get his view on TFC 2's loss against New York.
In the audio clip below, Grossi breaks down the Young Reds' latest defeat, the TFC 2 debut of Chimere Omeze and more:
In the audio clip below, Grossi discusses why super sub Reshaun Walkes doesn't start more often for TFC 2, the club's regular season finale and more:
What's next for TFC 2?
TFC 2 hosts Crown Legacy FC (Charlotte FC's affiliate club) at York Lions Stadium in its final game of the 2023 MLS NEXT Pro regular season on Sunday, September 24 (2:00 p.m. ET/Apple TV).
(Top photo courtesy of Toronto FC)
---
TFC Republic has a comments section! At the very bottom of every story, there is a feature where you can post your comments, so be sure to share your thoughts and views.
TORONTO FC TICKET DISCOUNT FOR TFC REPUBLIC SUBSCRIBERS!
TFC Republic subscribers can get up to a 25% discount (including no Ticketmaster fee) on ticket prices for Toronto FC home games.
To receive the special promo code, email me at
johnmolinaro@rogers.com
(Please don't share promo code with non-TFC Republic subscribers).