Newsletter
TFC Republic Weekly: September 25-October 1
Where does Toronto FC go from here after being eliminated from the playoff race with a month left in the MLS regular season?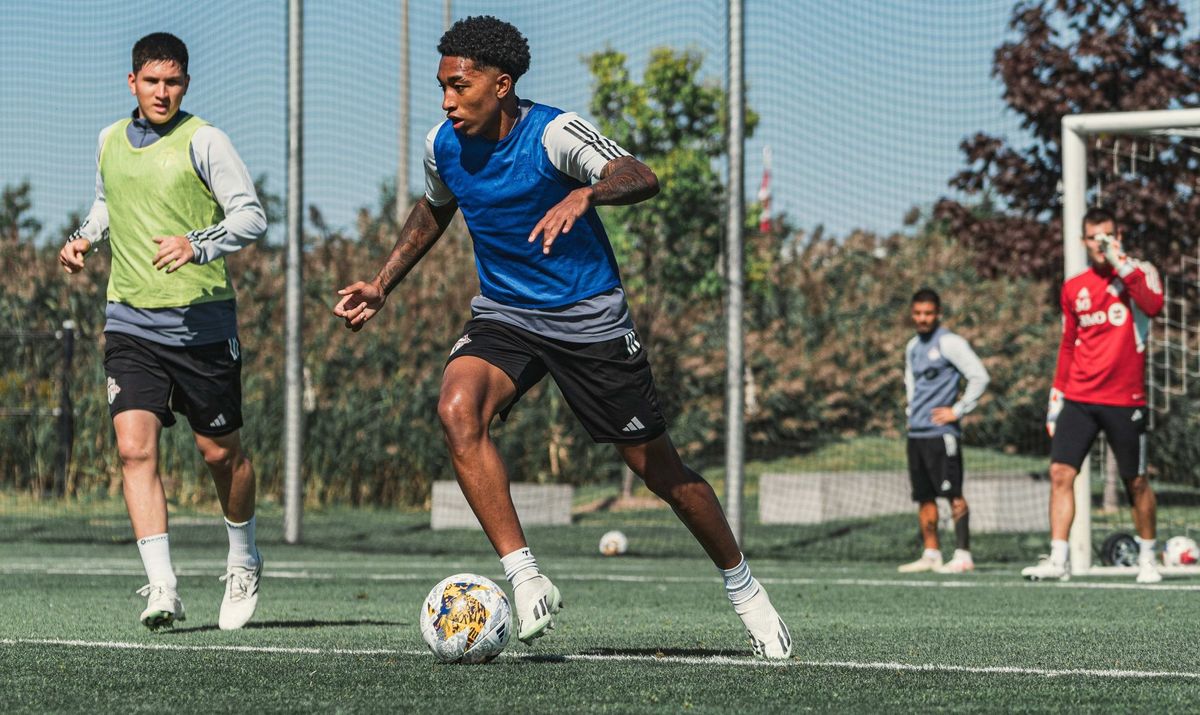 Welcome to the latest edition of TFC Republic Weekly, an email newsletter that will land in the inbox of both paid subscribers and free members of TFC Republic every Monday.
This newsletter will look at what's in store over the next seven days for Toronto FC and set up its schedule of games for the week.
You'll also get a glimpse of what to expect at TFC Republic in the coming days.
So, without further ado...
Toronto FC eliminated from playoff contention
Toronto FC's slow death march continues on unabated.
TFC has been out of playoff contention for months but Sunday afternoon's 3-0 loss away to New York City FC put the Reds out of their misery by officially eliminating them from the post-season race.
A third consecutive year without a playoff appearance was inconceivable when the 2023 regular season kicked off, the belief being that the Italian DPs would come good in their first full campaign in MLS. If only the Reds could start their off-season holidays. Unfortunately for them they still have four games to contest, and the way they're playing it's not inconceivable that they'll lose all four of them, which would make this the worst ever season in franchise history.
Toronto (4-16-10) has now lost three in a row in MLS and has just one win in 17 matches in all competitions. TFC remains bottom of the Eastern Conference and second-last in the overall league table, joining the Colorado Rapids as the only MLS teams officially eliminated in the playoff race.
The Reds are also winless in 19 consecutive road matches in all competitions (with 15 losses) and have lost eight away games in a row by a combined score of 24-1. Toronto's previous road victory was a 2-0 decision over Charlotte FC on Aug. 28, 2022. TFC sports the league's worst road record (0-11-4) and is the only team in MLS this year to have not won a single away match.
"We knew New York had quality and they punished us for two really difficult turnovers in key moments of the first half," interim coach Terry Dunfield told reporters after the game.
He later added: "In-between there was some nice football and I think that that's probably how you could paraphrase my tenure."
Debuting goalkeeper Luka Gavran offered: "We don't see the good things that we do because of the poor things we do more often."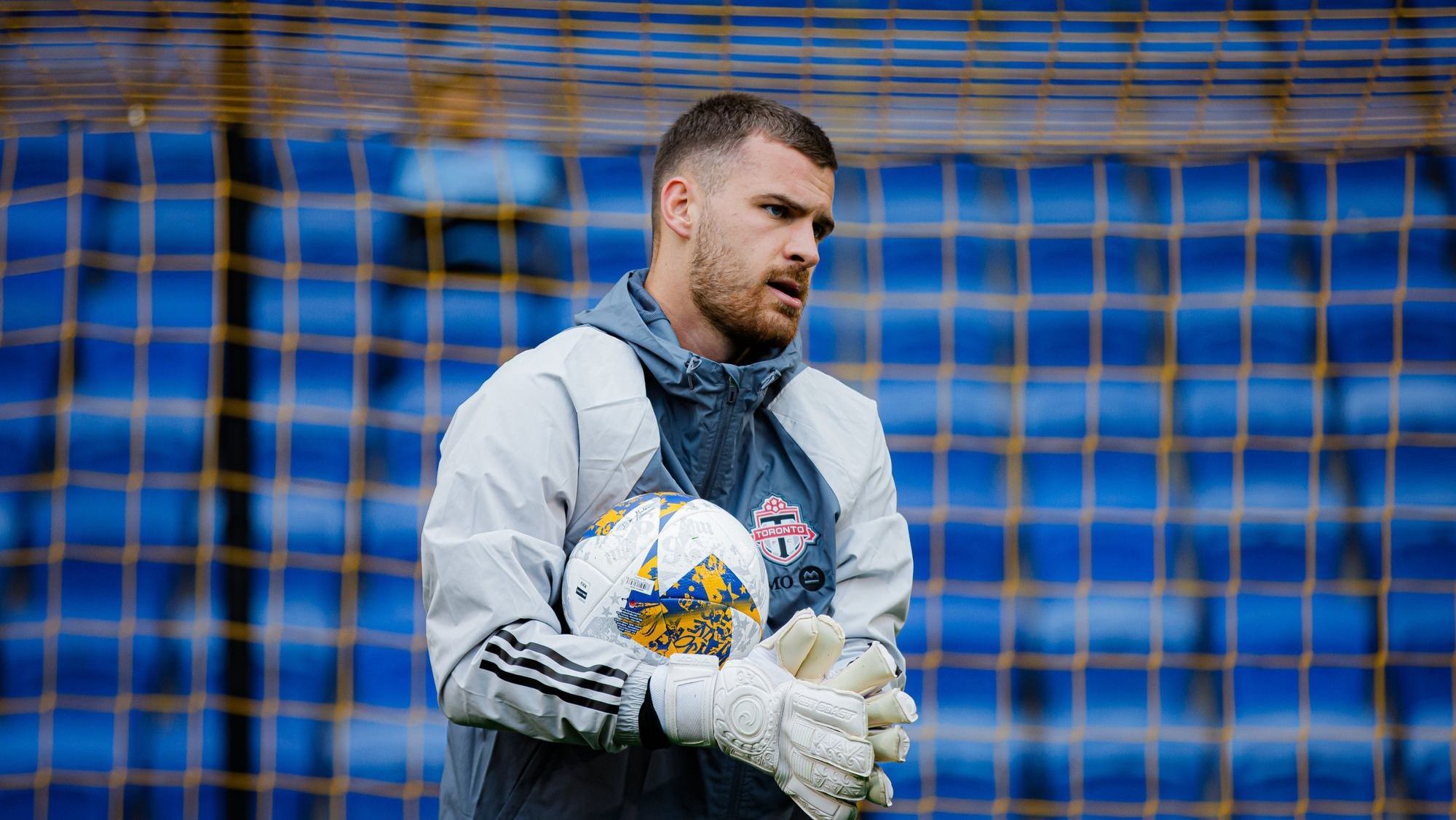 CanWNT vs. Jamaica on Tuesday
The Canadian women's team is starting to put its failed campaign at this summer's FIFA World Cup behind itself.
Canada earned a much needed 2-0 win over Jamaica at Kingston's Independence Park in last Friday's first leg of the Concacaf Olympic qualifying playoff to take a big step towards booking its place for the 2024 Paris Games.
Nichelle Prince and Adriana Leon scored for Canada who holds a distinct advantage going into the decisive second leg of this aggregate series. The Canadians only need a draw in the return match on Tuesday at Toronto's BMO Field in order to punch their ticket for Paris. Even a 1-0 loss would be good enough for the Canadians to qualify for the Olympics.
"The job's only half-done and I think that's been the message to the players. I know this Jamaican group is going to come [north] and do everything, throw the kitchen sink [at us] because the Olympic Games are on the line. And [the] Olympic Games, not a lot of people get a chance to go to that," coach Bev Priestman said after last Friday's win.
The quality of Canada's defending had been called into question after conceding 12 goals and recorded just two clean sheets in its previous seven games this year. Against the Reggae Girlz in the first leg, the Canadians kept things tight at the back and completely neutralized Jamaican forward Bunny Shaw, a finalist for this year's Ballon d'Or. Canadian goalkeeper Kailen Sheridan only had to make one save on the night in the 79th minute.
Since 1991, Canada has faced Jamaica 10 times in international competition and won all nine games by a combined score of 62-1.
Canada is No. 10 in the current FIFA rankings, 27 spots above Jamaica.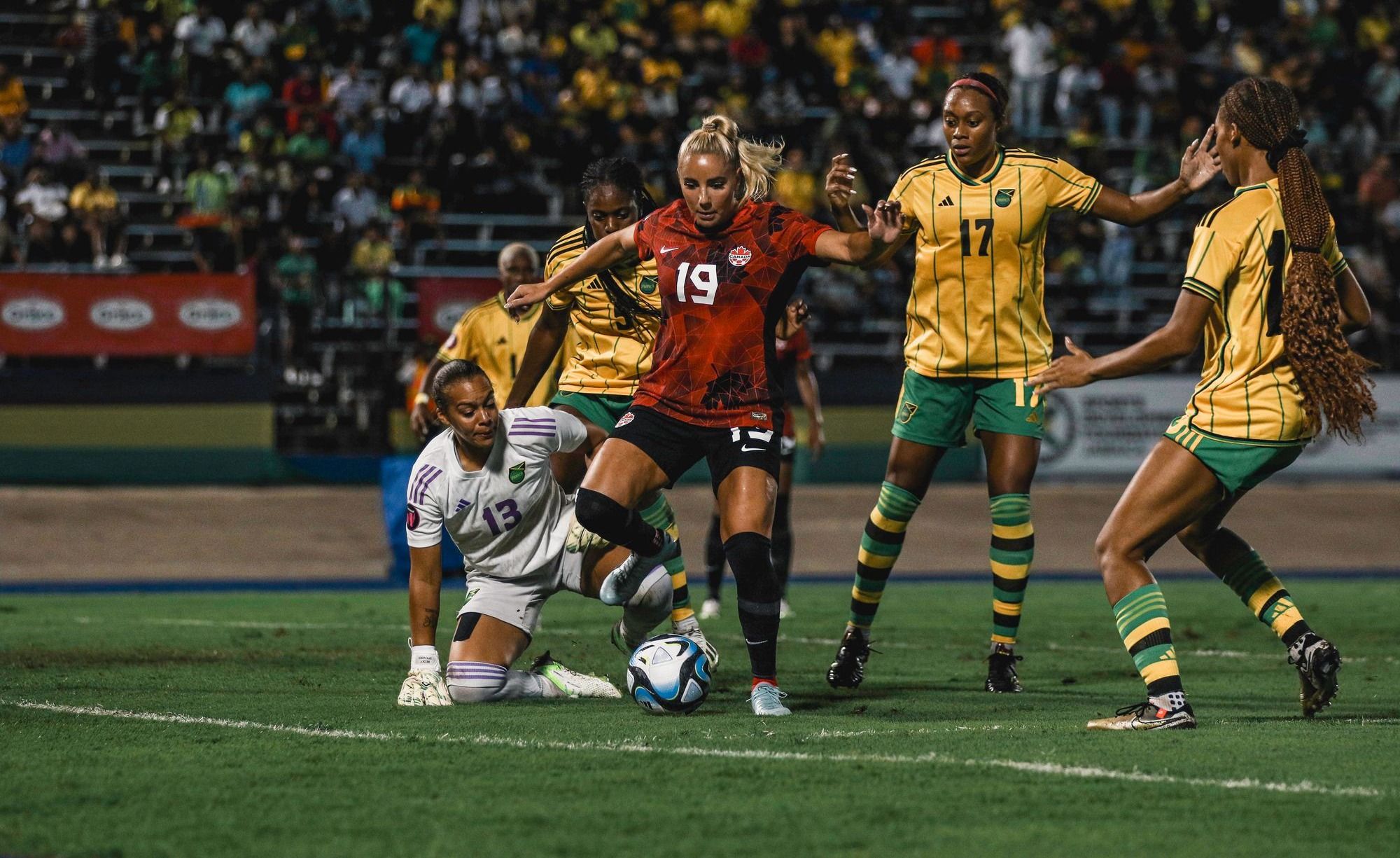 TFC vs. FC Cincinnati on Saturday
Toronto FC returns to action when it hosts FC Cincinnati at BMO Field on Saturday (7:30 p.m. ET/Apple TV & TSN 5).
Cincinnati (18-4-8) is in first place in the overall league standings and sits atop the Eastern Conference table with 62 points – 40 more points than Toronto.
The Orange and Blue are unbeaten in three league games including a 3-0 home win over Charlotte FC on the weekend. Álvaro Barreal opened the scoring in the 45th minute before Aaron Boupendza and league MVP candidate Luciano Acosta tallied in the second half.
Acosta leads MLS in scoring this season with 15 goals (tied with Atlanta's Giorgos Giakoumakis and Nashville's Hany Mukhtar) and has a team-high 12 assists (fourth overall in MLS). Goalkeeper Roman Celentano has started all 30 games for Cincinnati with 11 clean sheets.
These teams previously met on June 21 when Cincinnati earned a 3-0 win at TQL Stadium. TFC looked positively lethargic and barely caused Cincinnati any problems. Italian DPs Lorenzo Insigne and Federico Bernardeschi failed to spark an attack that looked stagnant against Cincinnati's makeshift three-man back line. Forward CJ Sapong was subbed out after an ineffective first half, while acting captain Jonathan Osorio had a quiet evening in central midfield.
Ex-TFC coach Bob Bradley bemoaned the two soft goals his team gave up in the second half while already down 1-0.
"Especially frustrating when I thought we had a pretty good start to the game. Had a pretty good rhythm. Had good control. Didn't create enough chances but over the first 20 to 25 minutes, I thought we had played our way into the game in a good way," Bradley told reporters after the game.
He added: "And then the second and third are really tough goals to give up as you're trying to push back into a game."
Cincinnati leads the all-time regular season series against Toronto with five wins (no draws) in nine meetings. The Orange and Blue have won five of the last six games.
---
---
Stories to look out for at TFC Republic
Officially out of the playoff race, Toronto FC finds itself simply playing for pride in the final month of the MLS regular season. What should we expect to see from the Reds in their last four matches of the campaign? How should they approach these matches? I'll have a special feature on this very topic in the coming days.
Other stories that will be published later this week include:
In-depth pre- and post-game coverage of Toronto's home game vs. FC Cincinnati on Saturday.
My column on the state of the union at Toronto FC.
My weekly TFC "random thoughts" column.
In-depth pre- and post-game coverage of the Canadian women's team Olympic qualifier at home to Jamaica on Wednesday.
The TFC 2 report with James Grossi.
The reader mailbag
And much more!
---
TFC Republic mailbag
TFC Republic will feature a regular reader mailbag column where I answer questions from subscribers about Toronto FC and Canadian soccer in general.
I'll answer the best questions submitted to me by TFC Republic readers, so feel free to drop me an email at johnmolinaro@rogers.com. You can also reach out to me via Twitter and Facebook.
(Top photo courtesy of Andy Truong/Toronto FC)
---
TFC Republic is a paid-subscription website. All of the content at TFC Republic is behind a paywall, and you need to be a subscriber to access it. It costs only $8 for a one-month subscription, or $50 for a full year (prices include 13% GST/HST). What a great deal, eh? Don't miss out, and order your TFC Republic subscription today!
TORONTO FC TICKET DISCOUNT FOR TFC REPUBLIC SUBSCRIBERS!
TFC Republic subscribers can get up to a 25% discount (including no Ticketmaster fee) on ticket prices for Toronto FC home games.
To receive the special promo code, email me at
johnmolinaro@rogers.com
(Please don't share promo code with non-TFC Republic subscribers)