Newsletter
TFC Republic Weekly: June 14-June 20 lookahead
After a lengthy layoff, TFC returns to action on Saturday, while the Canadian women's and men's teams have big games this week.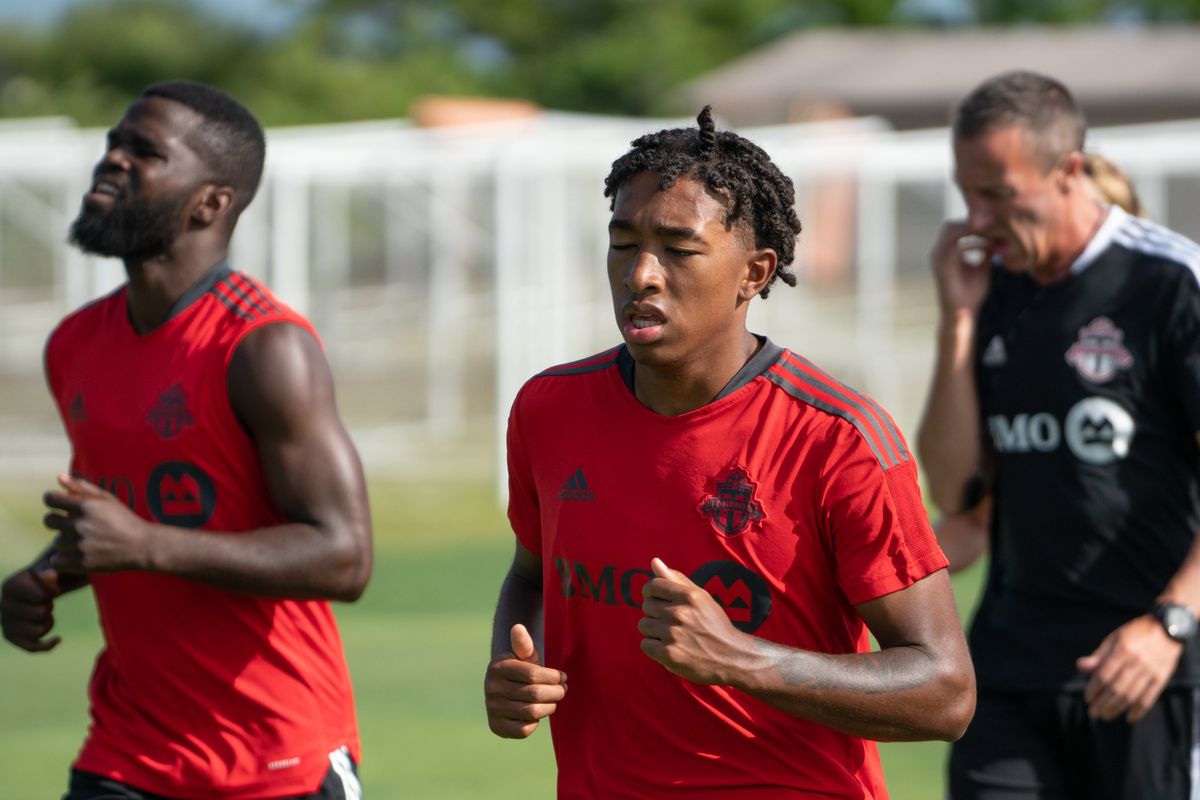 Welcome to the latest edition of TFC Republic Weekly, a free email newsletter that will land in the inbox of both paid subscribers and free members of TFC Republic every Monday.
This newsletter will look at what's in store over the next seven days for Toronto FC, and set up their schedule of games for the week.
You'll also get a glimpse of what to expect at TFC Republic in the coming days.
So, without further ado...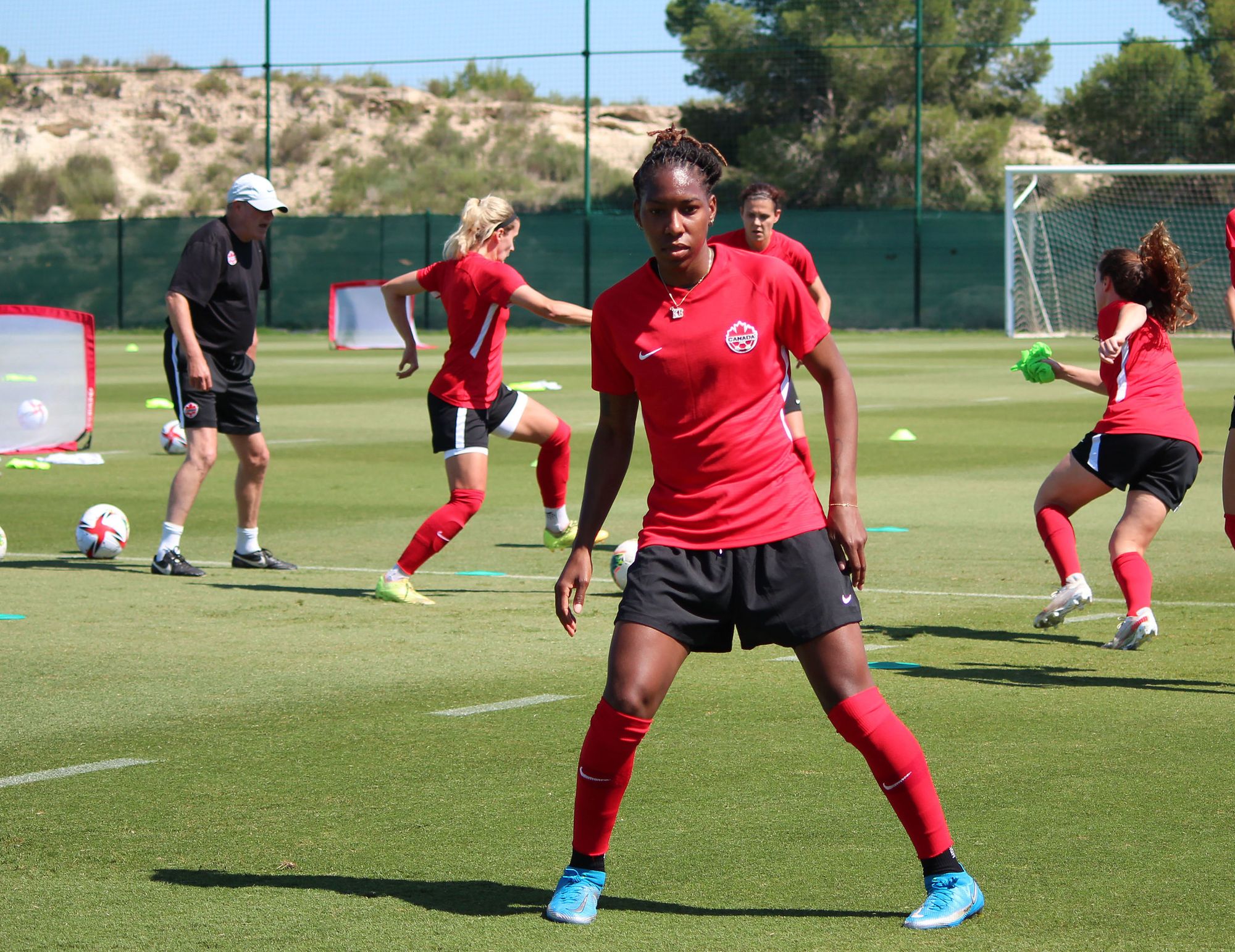 CanWNT vs. Brazil on Monday
After being blanked last time out, the Canadian women's team will try to wake up their slumbering attack when they play Brazil in an international friendly on Monday.
Canada is coming off a goal-less draw against the Czech Republic on Friday in a pedestrian performance that left a lot to be desired and raised further questions about the Reds' ability to score. So far this year, Canada has a record of three wins, two losses and a draw, and it has three clean sheets. But it's also been shut out three times over those six games.
Canada, No. 8 in the current FIFA world rankings, is using this contest against Brazil (ranked No. 7) as part of its final preparation for this summer's Tokyo Olympics. Coach Bev Priestman previously said she planned to reveal her Olympic roster within 10 days of the conclusion of Monday's game. After that, the team will reconvene in late June for another training camp. Canada is also looking to play a tune-up match in Japan prior to the Olympics.
Veteran forward Janine Beckie was ruled out vs. the Czechs after sustaining an undisclosed injury in training. She'll also be unavailable against Brazil, as she has returned home to recover and recuperate.
With the Olympics set to kick off in mid-July, this game gives Canada a chance to play against a top level opponent and help Priestman make final decisions about her roster before the team leaves for Tokyo.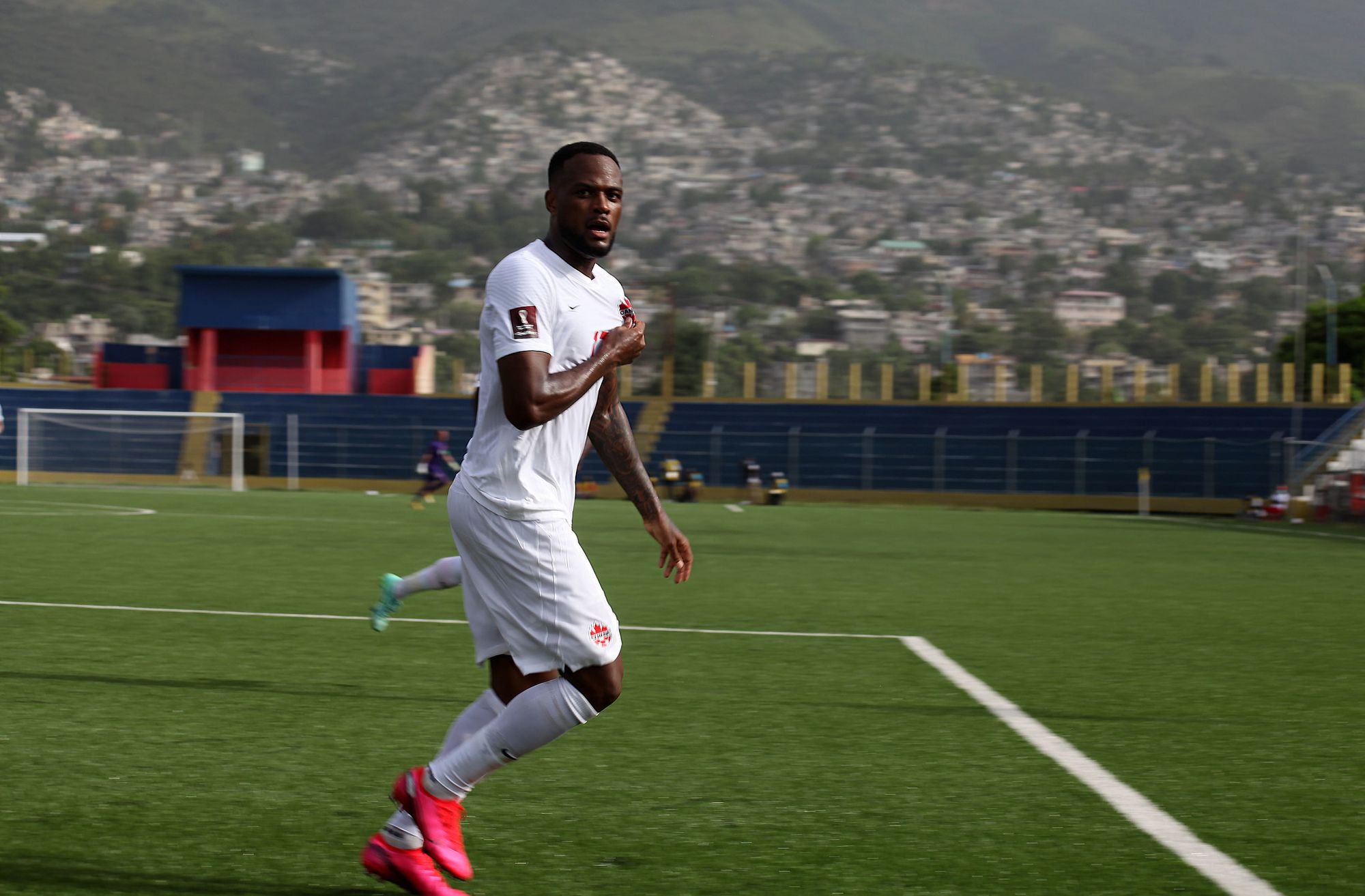 CanMNT vs. Haiti on Tuesday
The biggest game for the Canadian men's team in years takes place on Tuesday when they face Haiti in Bridgeview, Ill., in the second leg of their Concacaf World Cup qualifier.
Canada earned a 1-0 win over Haiti in the first leg on Saturday in Port-au-Prince, with Cyle Larin scoring the winner. That valuable road goal gives the Reds a big advantage going into the return match, as they only need a draw to win the two-legged playoff.
The winner of this aggregate series and the other two second-round playoffs move on to the final round of the Concacaf qualifiers where they'll play in an eight-team group stage that includes Mexico (No. 11), the U.S. (No. 20), Jamaica (No. 45), Costa Rica (No. 50) and Honduras (No. 67). Only the top three teams qualify for the 2022 FIFA World Cup, while the fourth-place team will compete in an intercontinental playoff for the right to also travel to Qatar.
Canada hasn't advanced to the final round of the Concacaf qualifiers since the buildup to the 1998 World Cup, so this is a massive occasion for John Herdman's side as they are the cusp of facing the best teams in the region.
---
---
Toronto FC vs. Orlando City on Saturday
After a lengthy layoff due to the international break, TFC returns to action on Saturday when it "hosts" Orlando City at Exploria Stadium.
Toronto has been off since May 29 when it suffered a 2-1 road loss to the Columbus Crew, a result that extended the Reds' winless run to three consecutive matches.
It'll be interesting to see what kind of shape the TFC players who were away on international duty will be in when they return to the club, and whether they picked up any knocks or niggling injuries while playing for their national team. Another area of concern will be the Yeferson Soteldo, and whether or not he's still sidelined by a thigh injury.
Toronto and Orlando previously met this season on May 21 when the Reds suffered a 1-0 loss courtesy of a 12th-minute goal via Tesho Akindele.
Toronto leads the all-time MLS series against Orlando, with eight wins and two draws in 13 meetings. These teams will meet for the final time of the regular season on June 19 and July 17.
---
The Jozy Altidore situation
It's been all quiet on the TFC front (with no official updates or media leaks) about Jozy Altidore.
By all accounts, GM Ali Curtis and team management are still trying to resolve the situation with Altidore, who in the week before the start of the break was asked to train on his own following a confrontation with coach Chris Armas.
Curtis told TFC Republic a few weeks ago that he hoped to have clarity on Altidore's future with the club by the time the international break was over, but he also didn't rule out taking extra time if he needed it.
At some point, Toronto has to figure this out, and the sooner the better. It can't continue to have this hanging over their heads, especially with results on the pitch not going their way. But resolving it quickly might not be possible if the goal is to ship Altidore out of town. Finding a new club for him to land at, whether it's inside or outside of MLS, is going to take some maneuvering.
---
Stories to look out for at TFC Republic
In terms of cliffhangers, it doesn't rank up there with LeBron James and "The Decision."
But there is a fair amount of tension in the air at the moment because whether or not Jozy Altidore has played his last game for Toronto FC remains one of the most important and unanswered questions in team history. But we shouldn't be surprised that it's come to this.
Look for my column on Wednesday how Altidore and TFC arrived at this point.
Other stories that will be published later this week include:
My feature story on TFC's Ralph Priso - I recently conducted a lengthy, 1-on-1 interview with the young midfielder.
In-depth pre- and post-game coverage of both the Canadian women's team friendly vs. Brazil and the men's team's crucial Concacaf World Cup qualifier against Haiti.
In-depth pre- and post-game coverage of Toronto's matches Orlando City.
---
TFC Republic mailbag
TFC Republic will feature a regular reader mailbag column where I answer questions from subscribers about Toronto FC and Canadian soccer in general.
I'll answer the best questions submitted to me by TFC Republic readers, so feel free to drop me an email at johnmolinaro@rogers.com. You can also reach out to me via Twitter and Facebook.
NOTE: For readers who have signed up for this free weekly newsletter but haven't yet subscribed to TFC Republic, just a reminder you have to purchase a subscription in order to read all of the great content behind the paywall. TFC Republic has very reasonable rates at $8 a month and $50 a year - just click on the subscribe button on the home page.
(Top photo courtesy of Canada Soccer)
---
The TFC Republic newsletter comes out every Monday, and will be emailed to both paid and free members. All other content at TFC Republic is behind the paywall, and you'll need to be a subscriber to access it. It costs only $8 for a one-month subscription, or $50 for a full year (prices include 13% GST/HST). What a great deal, eh?  Don't miss out, and order your TFC Republic subscription today!