Newsletter
TFC Republic Weekly: July 19-July 25 lookahead
Coming off a draw with Orlando City on the weekend, Toronto FC will play the first of two matches this week when it hosts the New York Red Bulls on Wednesday.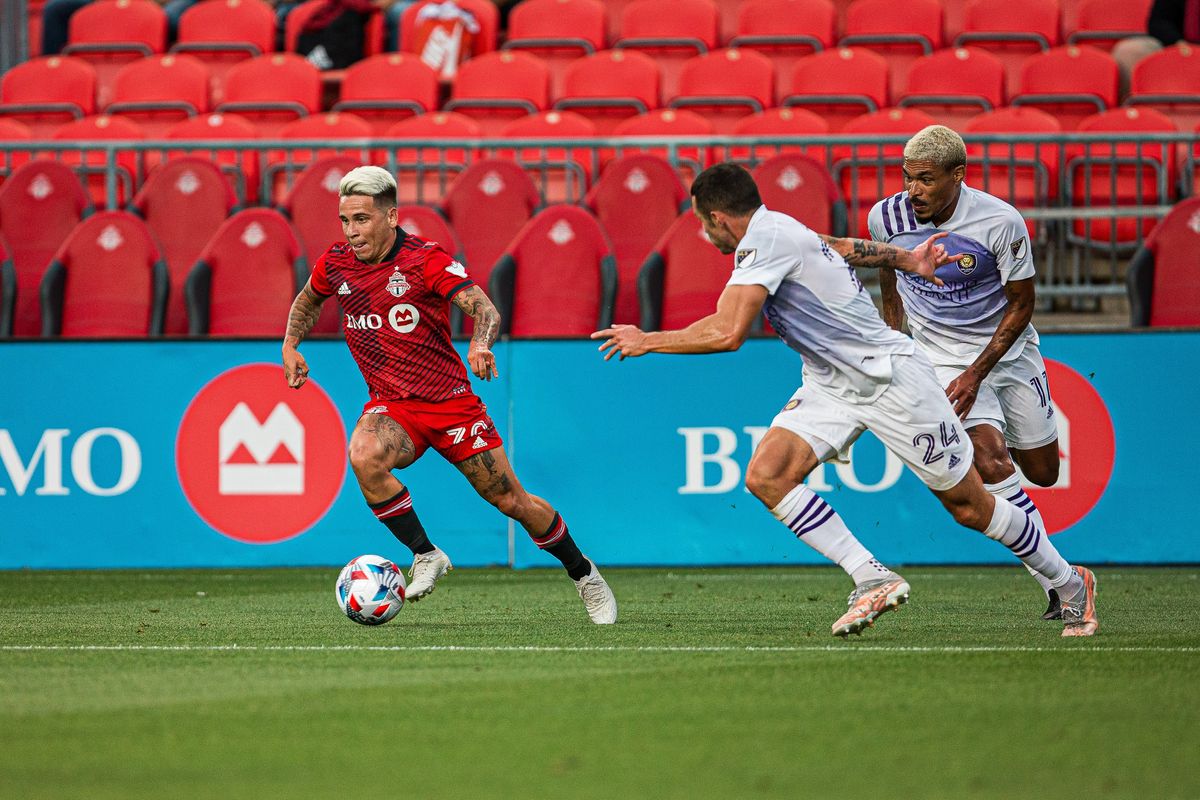 Welcome to the latest edition of TFC Republic Weekly, a free email newsletter that will land in the inbox of both paid subscribers and free members of TFC Republic every Monday.
This newsletter will look at what's in store over the next seven days for Toronto FC, and set up their schedule of games for the week.
You'll also get a glimpse of what to expect at TFC Republic in the coming days.
So, without further ado...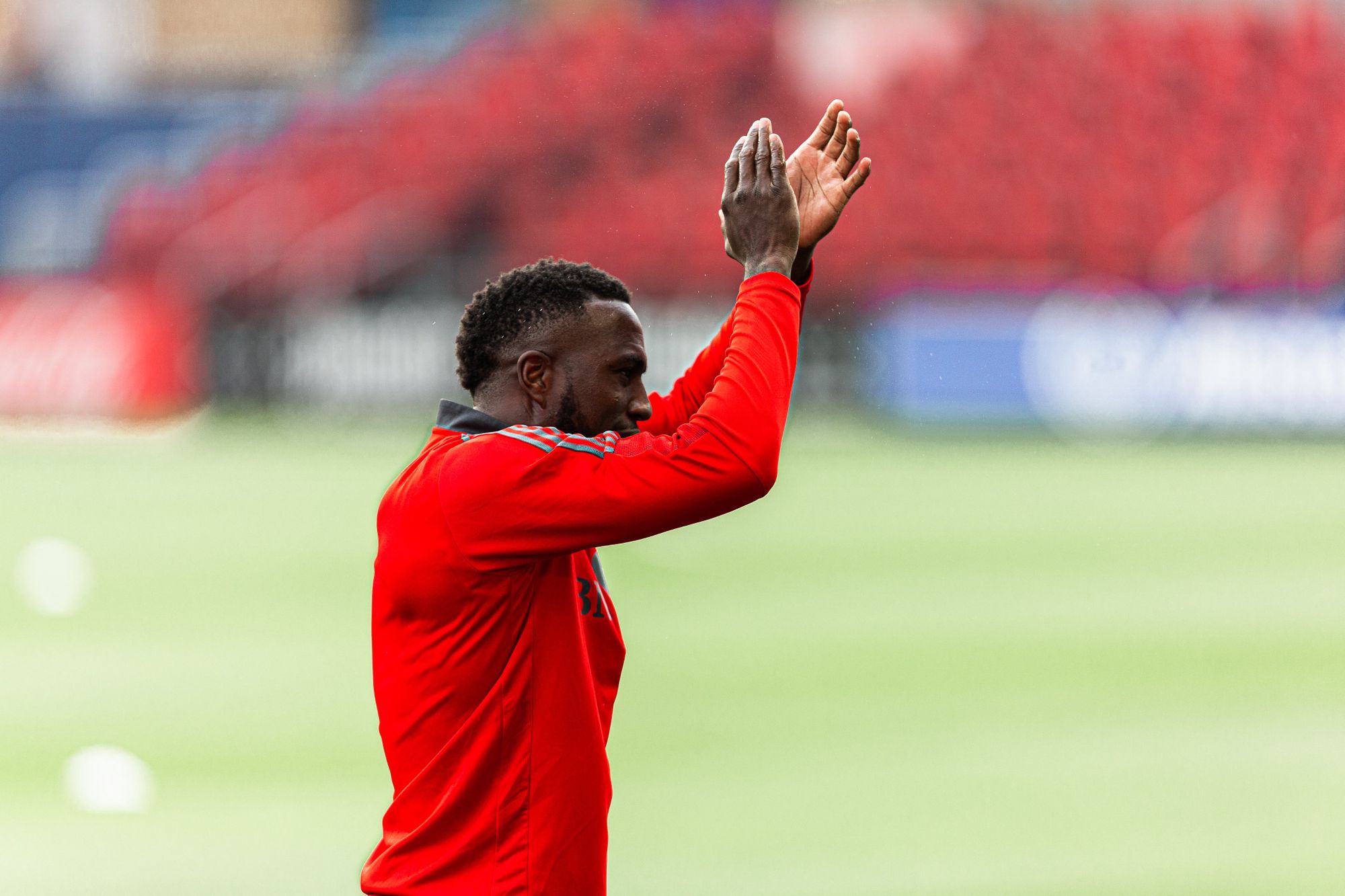 TFC vs. New York Red Bulls on Wednesday
Riding a modest two-game unbeaten run following a 1-1 draw with Orlando City on the weekend, Toronto FC (2-8-3) will play the first of two matches this week when it hosts the New York Red Bulls on Wednesday.
TFC welcomed a crowd of about 7,000 fans, made up of frontline workers and season ticket holders, to BMO Field on Saturday to watch the Orlando game after health restrictions were recently loosened. It was Toronto's first time back at BMO Field in front of spectators since March 7, 2020 vs. New York City FC in the second game of last season. The Reds' previous contest at their home venue (without fans) was on Sept. 1, 2020 vs. Montreal
Wednesday's game will see up to 15,000 fans allowed inside BMO Field to watch Toronto face New York, who earned a 2-0 win over TFC on May 8 in the only previous meeting between the clubs this season. The Red Bulls took the season series last year, with a win and a draw.
New York leads the all-time series against Toronto with 17 wins and eight draws in 34 meetings.
The Red Bulls (5-5-2), who currently sit eighth in the Eastern Conference, were supposed to host Inter Miami on Saturday, but the match ended up being postponed until a later date after severe weather prevented kickoff at Red Bull Arena in Harrison, NJ.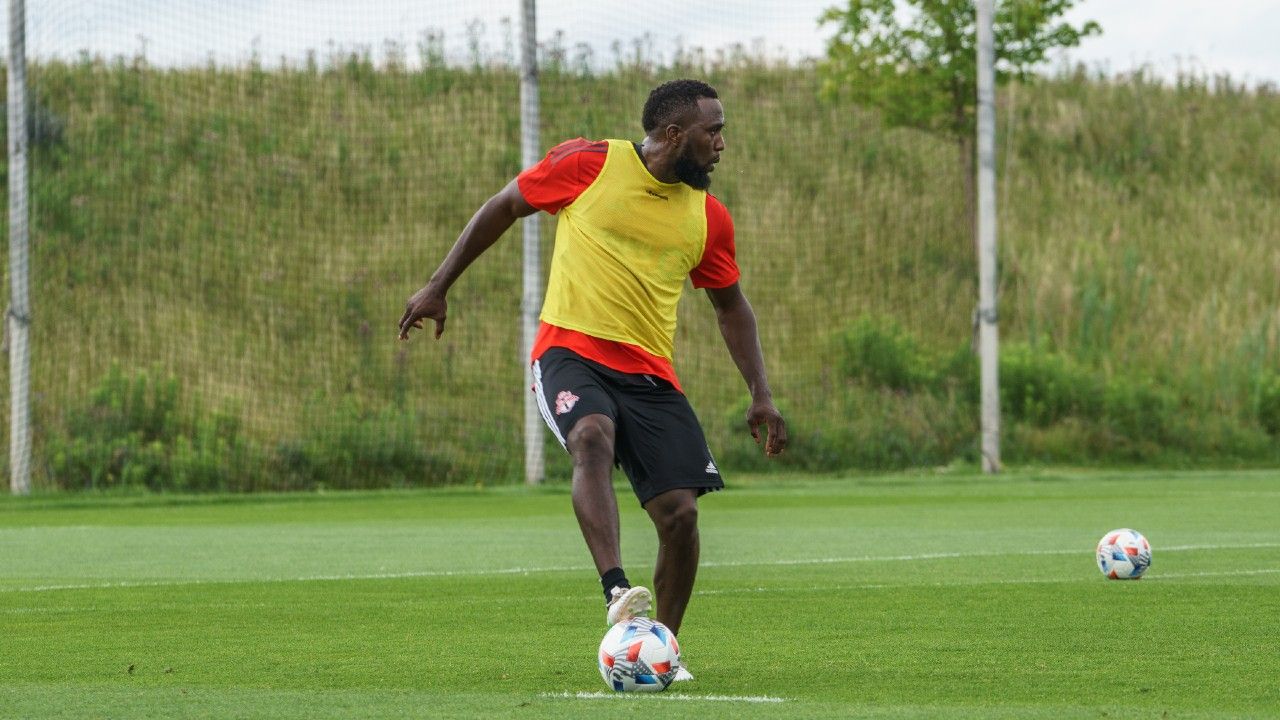 TFC vs. Chicago Fire on Saturday
It'll be a short turnaround for Toronto, who will travel to Illinois to take on the Chicago Fire at Soldier Field on Saturday night.
Chicago (3-8-2) holds down 12th place in the Eastern Conference, one spot and two points ahead of Toronto.
After going on a three-match unbeaten run (two wins), the Fire were scorched in a 5-1 road loss to Nashville SC on Saturday, the club's heaviest defeat of the 2021 season.
This Saturday marks the first contest between Toronto and Chicago since the 2019 campaign when they battled to a pair of 2-2 draws.
These teams will meet one final time this season on Oct. 3 at BMO Field.
TFC leads the all-time series against the Fire with 11 wins and 11 draws in 31 games.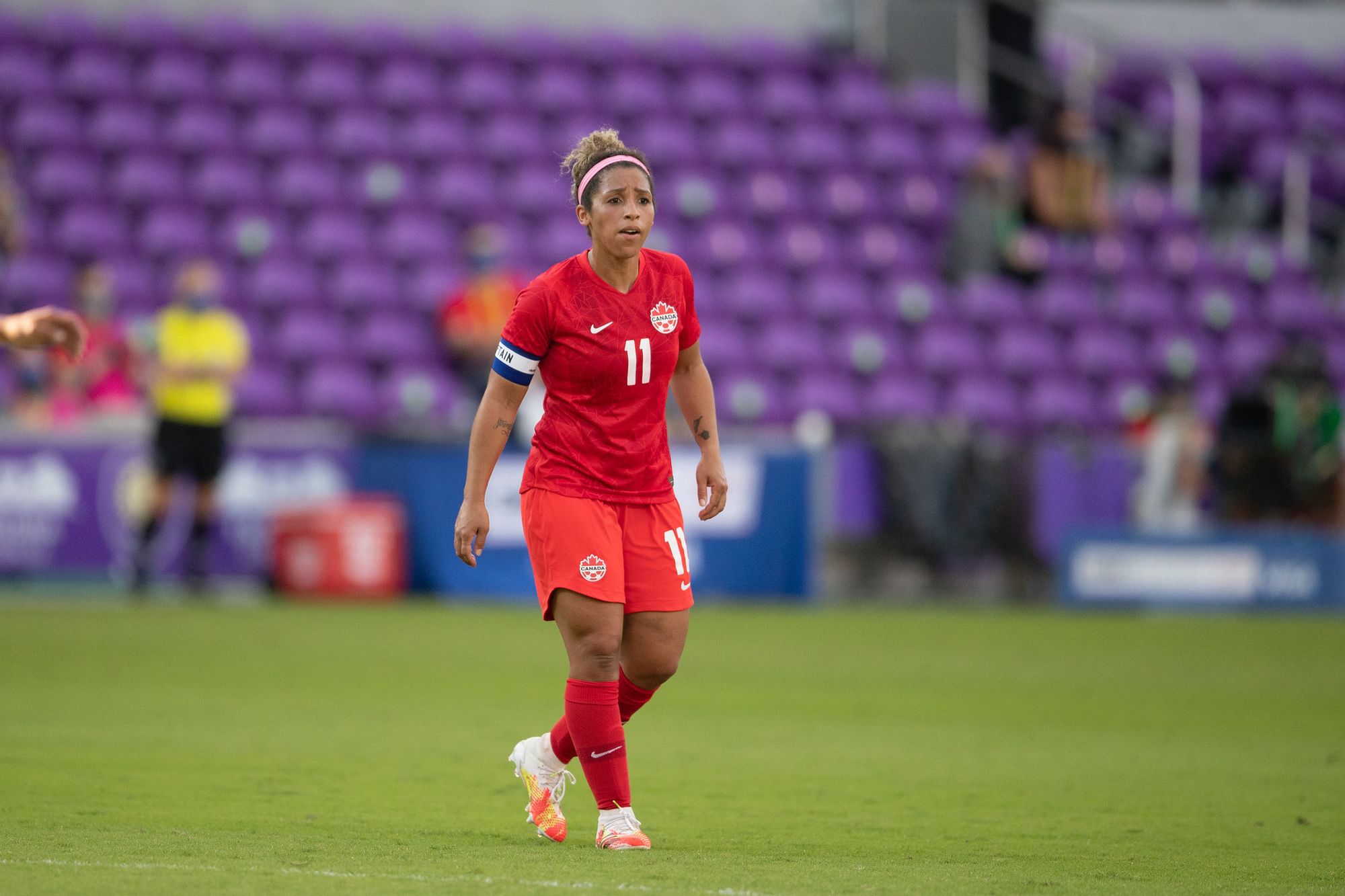 CanWNT vs. Japan and Chile at the Olympics
The Canadian women's team kicks off its tournament at the Tokyo Olympics when it takes on hosts Japan on July 21 in Sapporo.
At number eight in the current FIFA world rankings, Canada sits two spots ahead of Japan. But the Japanese sport a 7-4-3 all-time record against the Canadians, including a 2-1 victory in the group stage of the 2012 London Games en route to winning the silver medal. Japan earned a 4-0 win on Oct. 6, 2019 in their previous meeting, handing Canada its heaviest defeat in seven years.
"Japan typically plays in a very organized and balanced 4-4-2 formation, and likes to play skillfully and patiently. If Canada can be dynamic and creative in the midfield, they may be able to control the game. The challenge will be to avoid getting stretched out as a midfield-three or getting bypassed quickly," Clare Rustad, a former Canadian national team member, recently told TFC Republic.
Canada's second match at the Tokyo Games is on July 24 versus No. 27 Chile, also in Sapporo. Two years after playing in its first Women's World Cup, Chile will be making its Olympic debut in Tokyo, a sign of their genuine progress as one of the emerging teams from South America.
Chilean captain Christiane Endler, who is a teammate of Canadians Ashley Lawrence and Jordyn at Paris Saint-Germain, is regarded as one of the best goalkeepers in the world. What's more, Chile beat Canada 1-0 at the 2013 Torneio Internacional de Futebol Feminino in the only previous meeting between the countries.
Still, Rustad believes Canada should win comfortably against Chile.
"Tactically, I can see Canada playing a 3-5-2 formation and pinning them in its end, but I worry about the possibility of a goal against coming on a quick counter by Chile. ... I would find it hard to believe that Chile could break through a back-three of Kadeisha Buchanan, Shelina Zadorsky, and (Vanessa) Gilles, particularly as this would allow Ashley Lawrence to play in the midfield," Rustad said.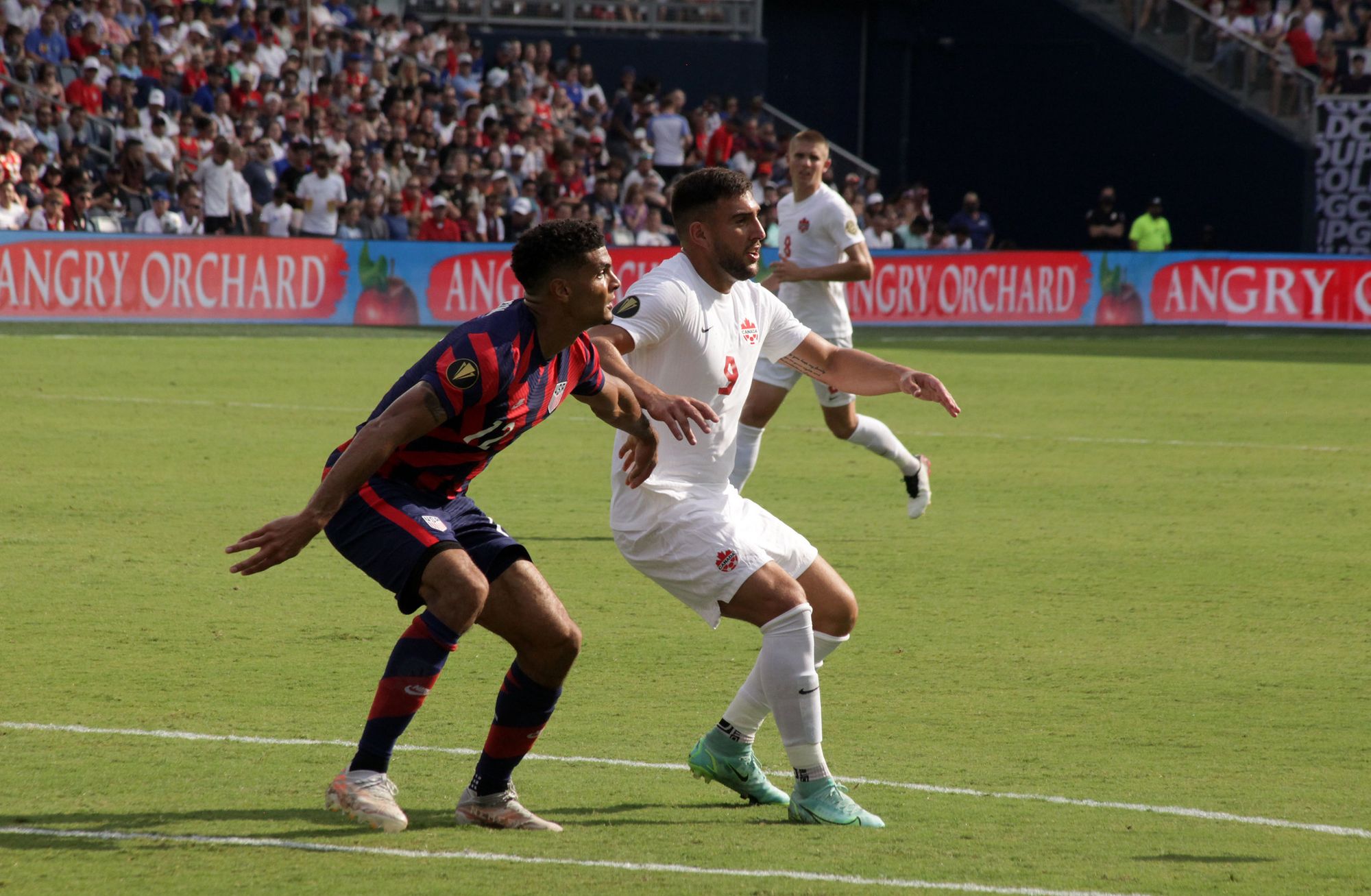 CanMNT in the quarter-finals at the Concacaf Gold Cup
Canada came up short to the United States in a 1-0 loss in their Group B finale at the Concacaf Gold Cup on Sunday. Now the Canadians have to wait until Tuesday to find out who they'll play in the quarter-finals on July 25 at AT&T Stadium in Arlington, Texas.
Costa Rica and Jamaica are tied on six points and square off in the final Group C game on Tuesday. The winner will finish first the group and then play Canada in the quarter-finals, while the runner-up meets the U.S.
Canada is 70th in the current FIFA world rankings, behind both Jamaica (No.45) and Costa Rica (No. 50).
Going into Sunday's game, Canada sported an 8-0-0 record in 2021, outscoring the opposition 39-3 (albeit, those wins and goals came against minnow nations). The U.S., ranked 20th, proved a much stiffer test, and it's only going to get tougher for Canada from here on out.
Ayo Akinola had to be subbed out of the first half against the Americans with a knee injury, and there's a possibility he could miss the quarter-final. On the positive side Stephen Eustáquio, who was suspended for the U.S. game, will be available for the quarter-finals.
---
---
Stories to look out for at TFC Republic
I recently had a lengthy, one-on-one chat with Canadian women's team coach Bev Priestman in which we covered a lot of subjects, including the Tokyo Olympics, her emergence from John Herdman's shadow, how growing up in Consett, England shaped her as a person, and much more. Look for my in-depth Q&A with Priestman to run on TFC Republic on Monday.
I also had a chance to speak exclusively with Canadian defender Kadeisha Buchanan. Again, we covered a lot of ground, besides the Tokyo Olympics. My Q&A with her will run on Tuesday.
Other stories that will be published later this week include:
In-depth pre- and post-game coverage of Toronto FC's matches against the New York Red Bulls and Chicago Fire.
My profile pieces on Canadian defender Shelina Zadorsky and forward Janine Beckie ahead of the start of the women's tournament at the Tokyo Olympics.
In-depth pre- and post-game coverage of the Canadian women's team's Olympic contests versus Japan and Great Britain.
In-depth pre- and post-game coverage of the Canadian men's team's quarter-final match at the Concacaf Gold Cup.
---
TFC Republic mailbag
TFC Republic will feature a regular reader mailbag column where I answer questions from subscribers about Toronto FC and Canadian soccer in general.
I'll answer the best questions submitted to me by TFC Republic readers, so feel free to drop me an email at johnmolinaro@rogers.com. You can also reach out to me via Twitter and Facebook.
NOTE: For readers who have signed up for this free weekly newsletter but haven't yet subscribed to TFC Republic, just a reminder you have to purchase a subscription in order to read all of the great content behind the paywall. TFC Republic has very reasonable rates at $8 a month and $50 a year - just click on the subscribe button on the home page.
(Top photo courtesy of torontofc.ca)
---
The TFC Republic newsletter comes out every Monday, and will be emailed to both paid and free members. All other content at TFC Republic is behind the paywall, and you'll need to be a subscriber to access it. It costs only $8 for a one-month subscription, or $50 for a full year (prices include 13% GST/HST). What a great deal, eh?  Don't miss out, and order your TFC Republic subscription today!