Newsletter
TFC Republic Weekly: October 31-November 6 lookahead
There are a number of free agents who Toronto FC could go after this off-season to bolster its roster ahead of the 2023 MLS campaign.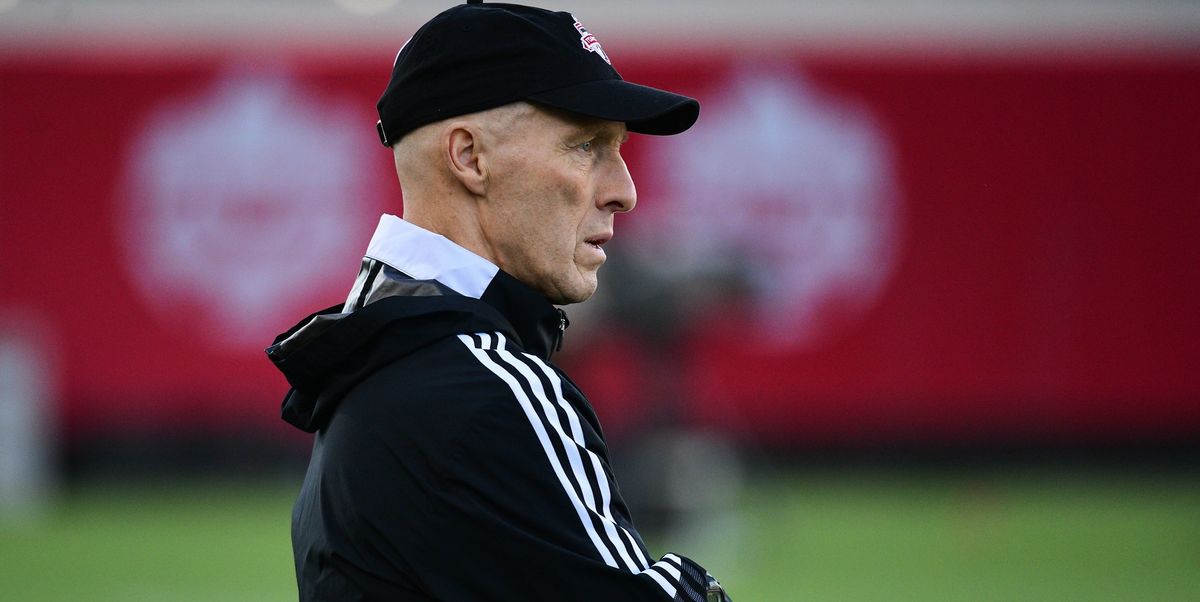 Welcome to the latest edition of TFC Republic Weekly, a free email newsletter that will land in the inbox of both paid subscribers and free members of TFC Republic every Monday.
This newsletter will look at what's in store over the next seven days for Toronto FC, and set up their schedule of games for the week.
You'll also get a glimpse of what to expect at TFC Republic in the coming days.
So, without further ado...
Free agency market could loom large for TFC
Things at Toronto FC have been pretty quiet since coach Bob Bradley announced his end-of-season roster decisions earlier this month.
With the MLS Cup between LAFC and Philadelphia Union scheduled for Saturday, the off-season will be soon be upon us, which means teams from across the league can start to build their rosters for the 2023 campaign. There are a number of important dates coming up that the Reds could take advantage of to make roster adjustments.
On Nov. 7, the league's 48-hour trade window reopens, which allows MLS clubs to make trades with other teams. The trade window closes on Nov. 9, and at that point, clubs can't sign or trade players until after the expansion draft on Nov. 11. On Nov. 17, stage 1 of the MLS Re-Entry Process and the End-of-Year Waivers process takes place. Stage 2 of the Re-Entry Process will be on Nov. 22. And this year's MLS SuperDraft is scheduled for Dec. 21.
But the one date you should have circled on your calendar is Nov. 16, as that marks the beginning of MLS free agency. There are a number of high-profile MLS players who are either out of contract or didn't have their options picked up by their old clubs, which means they are free to sign with other clubs.
Some of the more notable free agents this coming off-season will include NYCFC goalkeeper Sean Johnson (last year's MLS Cup MVP), New York Red Bulls centre back and U.S. international Aaron Long (MLS defender of the year in 2018) and Atlanta United forward Josef Martinez (league MVP in 2018).
Three positions that TFC needs to upgrade before the 2023 MLS campaign are goalkeeper, centre back and forward. Johnson, Long and Martinez would undoubtedly bolster the Reds' roster, but they'll likely garner a lot of interest from both around the league and from abroad.
At the end of season media availability earlier this month, Bradley didn't rule out delving into the free agent market this off-season to improve his roster, so it'll be interesting to see to how aggressive TFC will be in trying to sign any of the high-profile free agents who are looking for somewhere new to land in 2023.
At the same time, Toronto has to figure out what it's going to do with Jonathan Osorio, who is out of contract and eligible for free agency. Osorio previously said he plans to wait until after the World Cup to decide on his future - whether to re-sign with the Reds or join a European club. Also, TFC decided to pick up the contract option on Chris Mavinga, but it is negotiating with the veteran centre back to sign him to a new deal.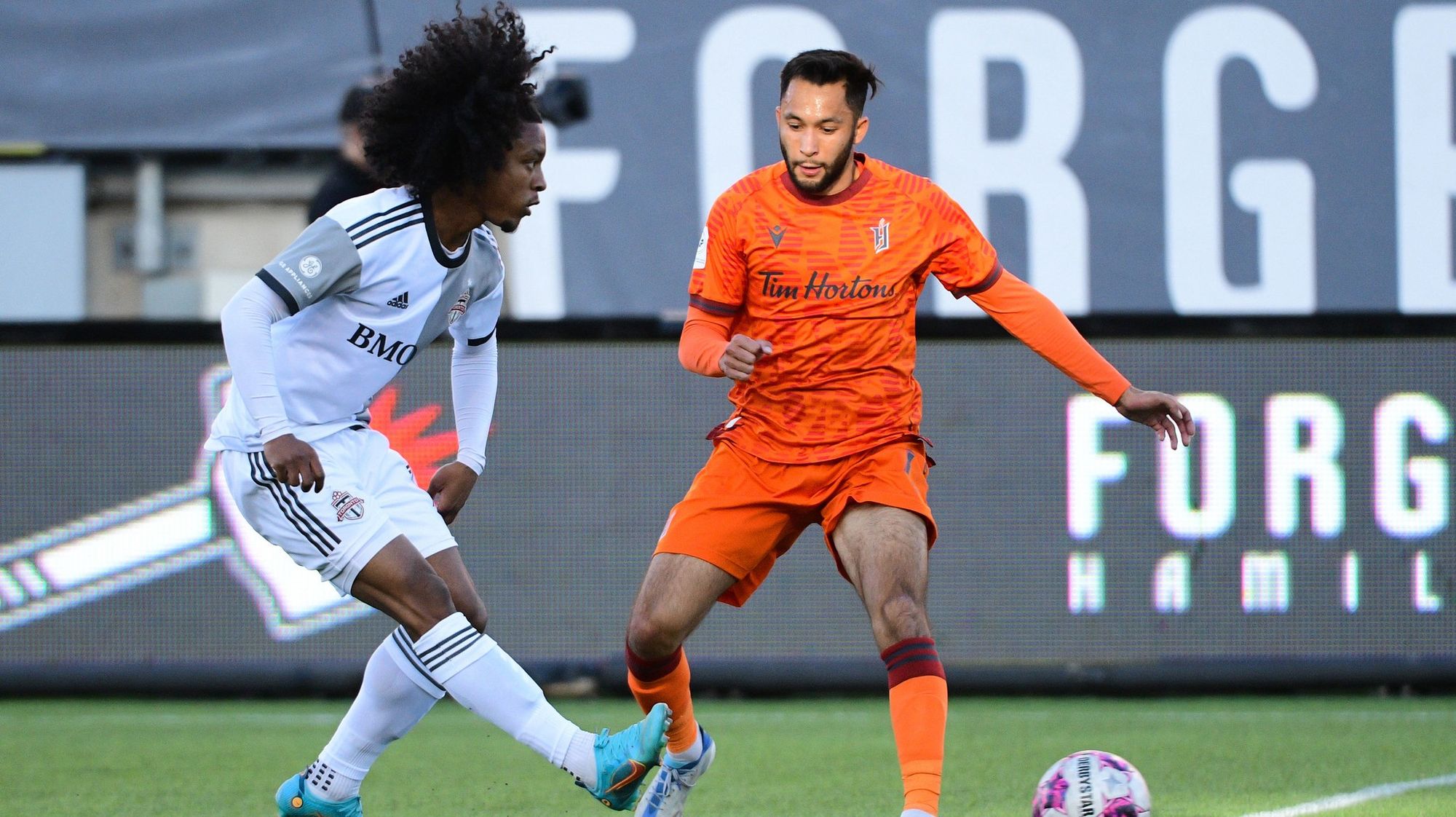 CanMNT and CanWNT to reveal latest rosters
It's going to be an important week for the Canadian men's and women's teams, as both will unveil their latest squads in the coming days.
On Monday, women's team coach Bev Priestman is expected to release her roster for next month's international friendlies. The Olympic champions will face Brazil on Nov. 11 (in Santos) and Nov. 15 (in São Paulo). Canada is ranked No. 7 in the world at the moment, just two spots above Brazil who have also qualified for next year's World Cup.
These are important games for Canada, as it represents one of only four international windows before next summer's World Cup in Australia and New Zealand. After missing Christine Sinclair and a host of other players for games against Argentina and Morocco earlier this month, Priestman is expected to be able to name a relatively full-strength side for the pair of matches against the Brazilians.
As for the men's team, John Herdman is expected on Wednesday to name his roster for a scheduled friendly vs. Bahrain on Nov. 11 in Isa Town. This will be Canada's second-last tune-up game before the World Cup - the Canadians face Japan on Nov. 18 in Dubai.
It's expected that Herdman's roster for the game in Bahrain will rely heavily on MLS-based players, as Europe's top leagues will still be in action and thus clubs won't be obligated to release their players.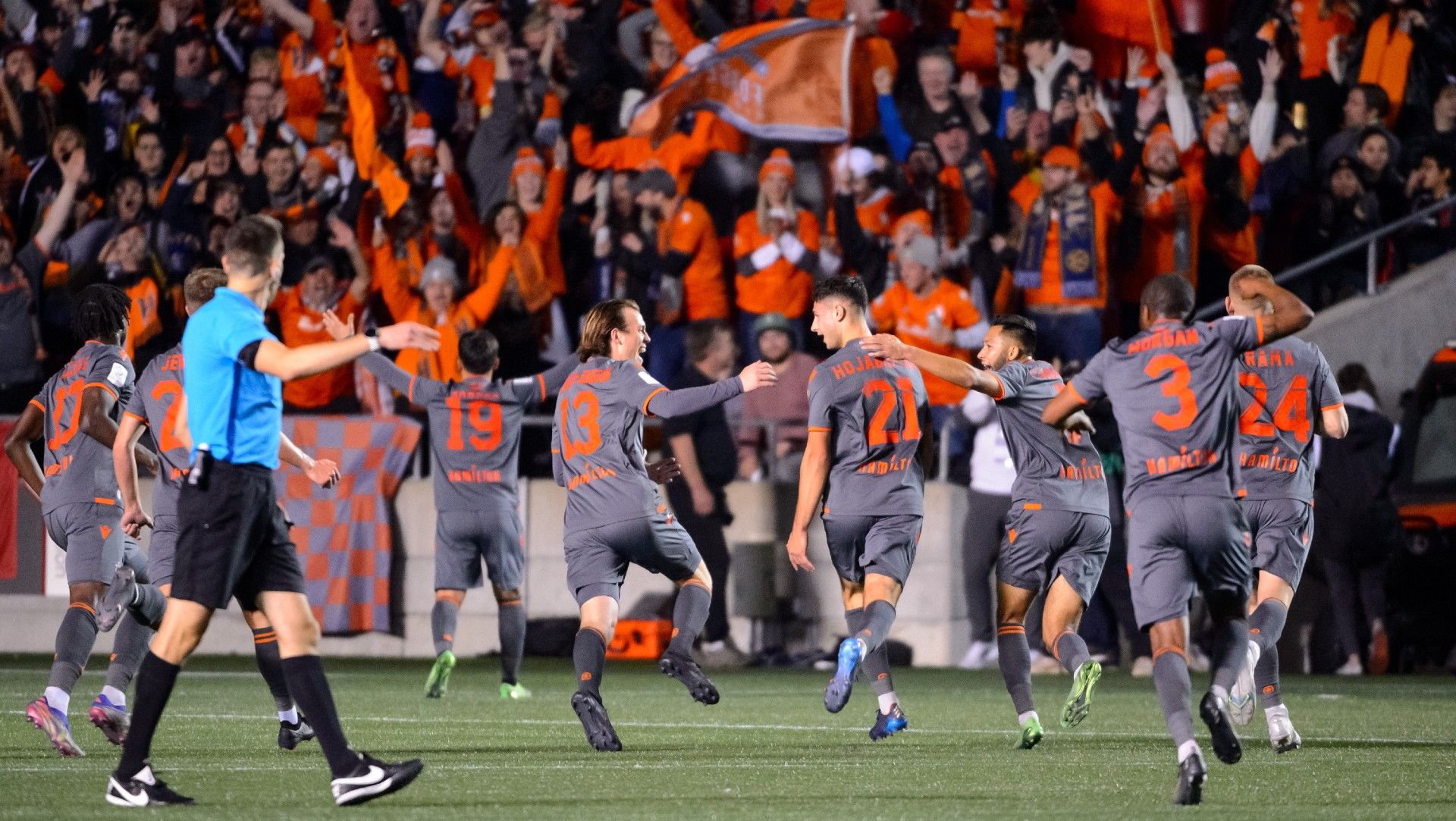 Forge FC wins CPL Final; More NWSL silverware for Christine Sinclair
Alessandro Hojabrpour and David Choinière scored to guide Forge FC to a 2-0 win over Atlético Ottawa in Sunday's CPL Final at TD Place Stadium.
With the win, Forge hoisted the North Star Shield for a third time in four years, having previously won the league championship in 2019 and 2020. Surely, we can now talk without reservation about a Forge dynasty, and a Hamilton outfit that is unquestionably the best team in CPL history.
This was a dominant and balanced performance by Forge in the nation's capital, outplaying the regular season champions by quite some distance. Forge's victory was all the more impressive considering it was earned before a CPL season-high crowd of 14,992 spectators in Ottawa and without one of its best players.
Forge captain Kyle Bekker picked up a red card in last Sunday's 2-1 win over Pacific FC in the second leg of the semifinals
South of the border, the Portland Thorns earned a 2-0 win over the Kansas City Current in Saturday's NWSL Championship at Audi Field in Washington, D.C. Canadian captain Christine Sinclair started and played 73 minutes for Portland, while fellow Canadian forward Janine Beckie came off the bench in the second half for the Thorns.
Sinclair earned her third NWSL title, having previously won it with Portland in 2013 and 2017. The Canadian also set the NWSL's all-time leader in playoff minutes in Saturday's game. Canadian midfielder Desiree Scott started and played 75 minutes in a losing effort for Kansas City.
---
---
Stories to look out for at TFC Republic
Much was expected of Mark-Anthony Kaye when Toronto FC pulled off a major trade over the summer with the Colorado Rapids to land the Canadian international. The expectation was for Kaye to form a killer midfield trio with captain Michael Bradley and Jonathan Osorio, and help the Reds push for a playoff spot. It didn't quite work out that way, though. Kaye was dealing with injury issues upon his arrival in Toronto and never got going. How did Kaye view his start with Toronto FC? I'll have a full-length story in the coming days.
Other stories that will be published later this week include:
My weekly TFC random thoughts column.
My story on Toronto FC captain Michael Bradley.
My story on TFC fullback Richie Laryea.
A full news reports on the latest Canadian women's roster that will be released on Monday.
Full news reports on the latest Canadian men's roster that will be released on Wednesday.
A video blog on the CPL Final and the challenges ahead for the league.
The return of the Toronto FC Flashback series.
Another edition of reader mailbag.
And much more!
---
TFC Republic mailbag
TFC Republic will feature a regular reader mailbag column where I answer questions from subscribers about Toronto FC and Canadian soccer in general.
I'll answer the best questions submitted to me by TFC Republic readers, so feel free to drop me an email at johnmolinaro@rogers.com. You can also reach out to me via Twitter and Facebook.
(Top photo courtesy of Canada Soccer)
---
TFC Republic is a paid-subscription website. All of the content at TFC Republic is behind a paywall, and you need to be a subscriber to access it. It costs only $8 for a one-month subscription, or $50 for a full year (prices include 13% GST/HST). What a great deal, eh?  Don't miss out, and order your TFC Republic subscription today!