Match report
Toronto FC earns road point in draw vs. Colorado Rapids
Despite dealing with a rash of absences, TFC put in a professional road performance in a 0-0 draw with the Colorado Rapids on Saturday night.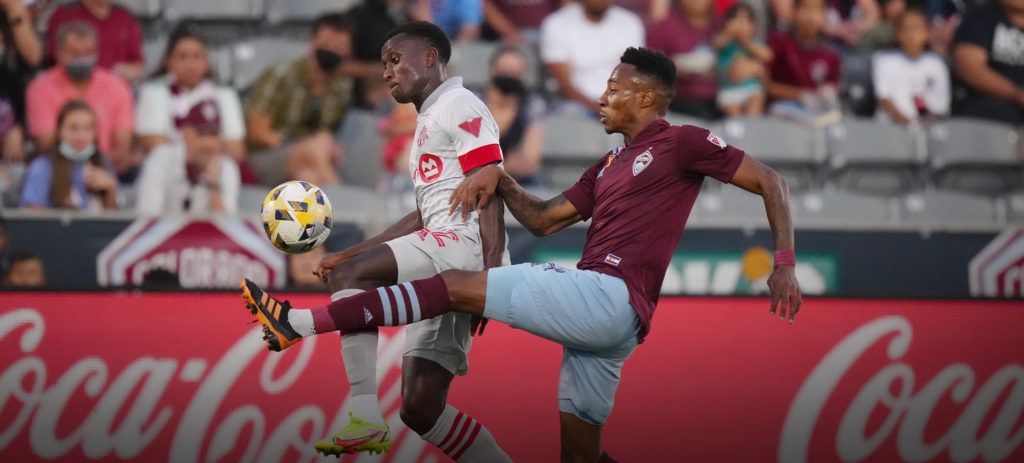 Toronto FC 0, Colorado Rapids 0
TFC posts its 2nd consecutive clean sheet, 3rd of season
Mavinga subbed out after 30 minutes with a calf injury
Having leaked goals since the start of the season, Toronto FC has suddenly turned off the taps.
TFC recorded its second consecutive clean sheet of the campaign - and third overall - in a hard-fought 0-0 draw with Colorado Rapids on Saturday night at Dick's Sporting Goods Park. The Reds were coming off a 4-0 win on Wednesday over the CPL's York United FC in the Canadian Championship quarter-finals, which was its first shutout since a 2-0 win against Columbus in MLS play on May 12.
Now unbeaten in two MLS matches and three overall, Toronto (4-15-7) remains in last place in the league standings, but it will take great comfort and pride from this performance, as it managed to blank a Colorado side that sits third in the Western Conference (fourth in the league table) and is unbeaten in 11 games.