Opinion
Reader mailbag: Did Toronto FC meet expectations this year?
It often takes a few transfer windows for a rebuilding team to get on the right path again. That's why this off-season is so important for TFC.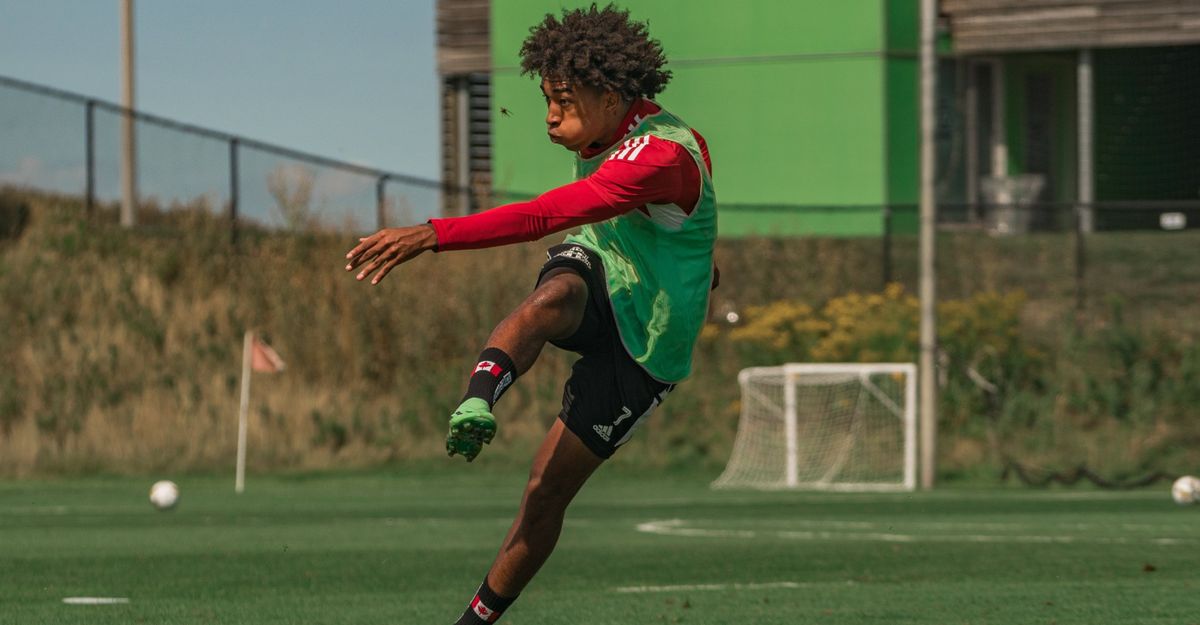 TFC Republic will feature a regular reader mailbag column where I answer questions from subscribers about Toronto FC and Canadian soccer in general.
I'll respond the best queries submitted to me by TFC Republic readers, so feel free to drop me an email at johnmolinaro@rogers.com. You can also reach out to me via Twitter and Facebook.
Here we go...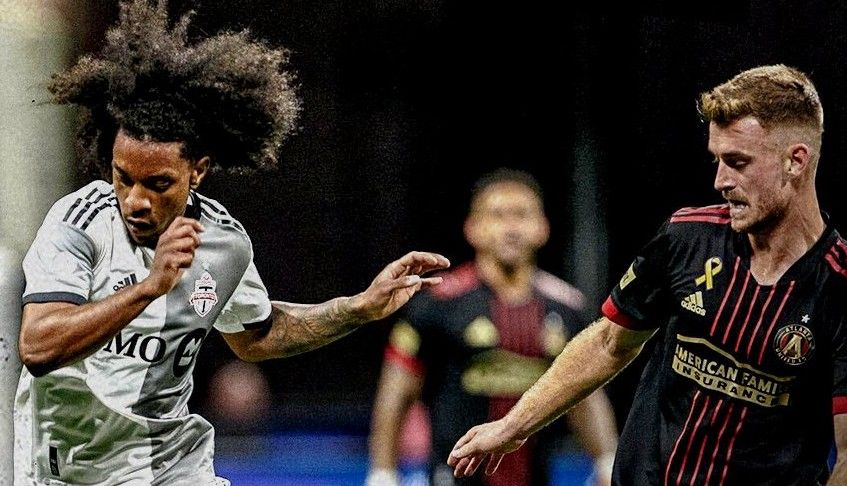 Do you get the feeling that TFC have basically met what was expected of them in a year that was always going to be a rebuild season? Or do you think the club fell short of the expectations it had at the beginning of the year?
— @Johnsmith2553h
Toronto FC is an ambitious club, and when you routinely have one of the highest player pay roles in MLS like it has for so many years, the expectation is to win. The club has set high standards for itself, and when those standards aren't met, regardless of the circumstances, it's viewed as a disappointment.
Club president Bill Manning hinted at this back in April when he spoke to TFC Republic.
"I'm so energized to win again, and to win a championship again, and to build this up again," Manning said.
In the same interview, Manning preached patience, especially after the Reds stumbled out of the gate and earned a single win through its first four games of the campaign.
"[The start to the season] isn't unexpected because I don't think we walked into this season thinking we were going to come out all gangbusters. We knew that there was a learning curve here," Manning explained.
All things considered, I think the Reds did well in a rebuilding season. I appreciate that winning has become the norm and it's what is always expected. But given the major overhaul of the roster in the off-season when Bob Bradley first came in, I think expectations had to be kept in check. With so much change, it was unreasonable to think TFC could contend for a playoff spot. Even with the influx of new talent in the summer - the three Italians, Richie Laryea and Mark-Anthony Kaye - the club remains a work in progress.
It often takes a few transfer windows for a rebuilding team to get on the right path again. That's why I think this off-season is so important. The Reds have some very good pieces in place and have a solid foundation. Now it just needs to round out the roster with some complimentary players that can help address their shortcomings on the field and add some much-needed depth.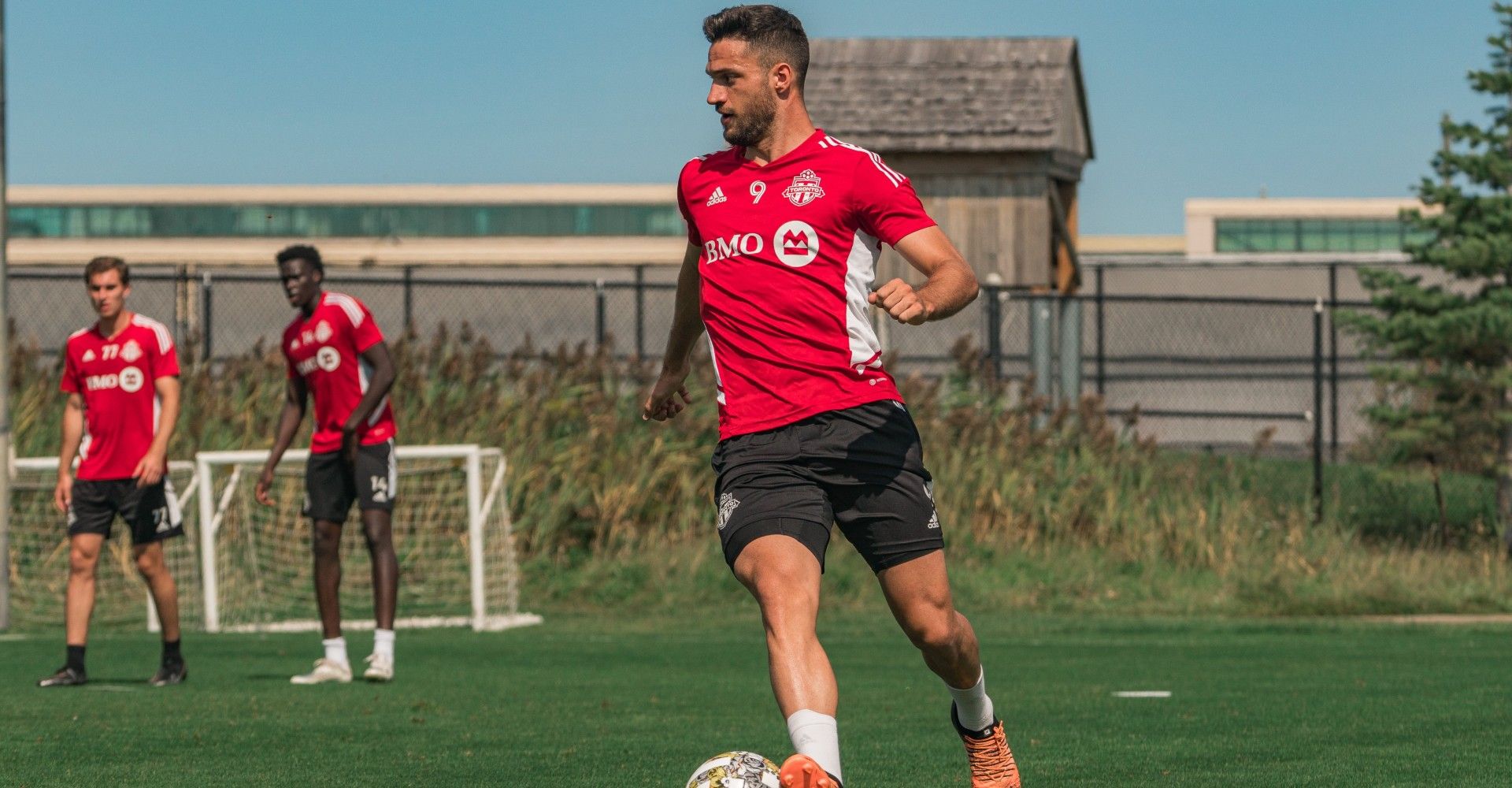 Ayo Akinola is still young, and the pedigree is there to suggest a long professional career. However, we can plainly see that things haven't been clicking since he returned from ACL surgery. He's looked slow, pensive, and far from clinical. For a young striker in need of confidence and playing time, one wonders if a change of scenery could be valuable. Rather than giving up on Ayo and losing any potential return, is there value in loaning him outside of MLS? What do you think of Akinola to Pacific FC? If not Pacific, should he play in Europe over the winter, or is a trade within MLS inevitable?
— Christopher Greenwood
Akinola has four goals in 26 appearances in all competitions this season, but he went 17 MLS games without scoring before breaking his goal drought on Saturday in Atlanta. His only other goal in league play came in a 2-2 draw against D.C. United on May 21. He's started in TFC's last six league games ahead of Jesús Jiménez, and had some decent looks on goal - he also won a penalty that Federico Bernardeschi converted last week.
Considering Akinola was coming off the ACL surgery that sidelined him since last summer, it wasn't too much of a surprise to see him struggle for goals when he first returned back in April. But his recent scoring drought was somewhat worrying, and has only underlined the fact that the Reds need to go out and sign a proven No. 9 in the off-season.
Several MLS teams inquired about Akinola during the summer transfer window, but a trade didn't happen. Even still, I don't see the Reds trading him anytime soon. He's a young player with his best years still ahead of him, and I think he could really benefit from having a proper off-season and pre-season training camp ahead of the 2023 MLS campaign. If after that he can't get out of this scoring funk, then you'd have to think TFC would consider moving him. But they have too much invested in him right now - he'll earn $671,875 US this season - to simply cut bait. In my view, they have to show a little bit more patience with him.
That being said, sending Akinola on loan might not be the worst idea in the world, as it would give him a fresh start away from the pressures of playing for TFC. It would also allow him to rack up regular playing minutes. If the Reds bring in a DP striker in the winter, Akinola's opportunities would dry up next season, and he needs to play on a regular basis going forward to continue his development
I don't see him being sent to Pacific or any other CPL team. Frankly, he's too good for the league, and I don't think he'd gain anything from a lengthy loan spell in the CPL. But a loan stint in Europe could prove useful for him at this point in his career.
---
---
Do you think Sebastian Giovinco might fit into TFC's future? Could he possibly even fill in as third DP?
— Anthony Trentadue
This is a question that I get asked quite a bit, but even though I've answered it before, I think it's worthwhile covering it again.
There are a few things that make it highly unlikely Toronto would bring back Giovinco, especially as a Designated Player. For starters, the Italian forward isn't free to simply re-sign with TFC. He would have to go through the MLS allocation process, which is a league mechanism that determines which clubs have first priority to sign returning players to the league - most notably, those players who have been sold to non-MLS teams for a transfer fee of $500,000 US or more.
Right now, TFC is near the bottom of the allocation order, which means it would have to make a trade to move to the top of the list in order to re-sign Giovinco. You'll recall that earlier this summer the Reds had to make two trades and give away $340,000 in General Allocation Money in order to get the top spot in the allocation order and then bring back Richie Laryea on loan.
So, Toronto would have to trade away assets (whether it's GAM or an international roster spot or something else) to get to the top of the list to bring back Giovinco. I don't think they'd be willing to do that.
But beyond that, Giovinco is not the same player he was during his first tenure with TFC. The 35-year-old only made two appearances for Sampdoria after signing with the Serie A club in January. His best days are behind him, and while I appreciate Toronto has to bring in a proven No. 9 in the off-season, Giovinco is not a long-term solution for its problems at the forward position.
(Top photo courtesy of torontofc.ca)
---
TFC Republic has a comments section! At the very bottom of every story, there is a feature where you can post your comments, so be sure to share your thoughts and views.