Newsletter
TFC Republic Weekly: November 28-December 4 lookahead
As the off-season rolls along, Toronto FC coach Bob Bradley could soon be making some important roster moves.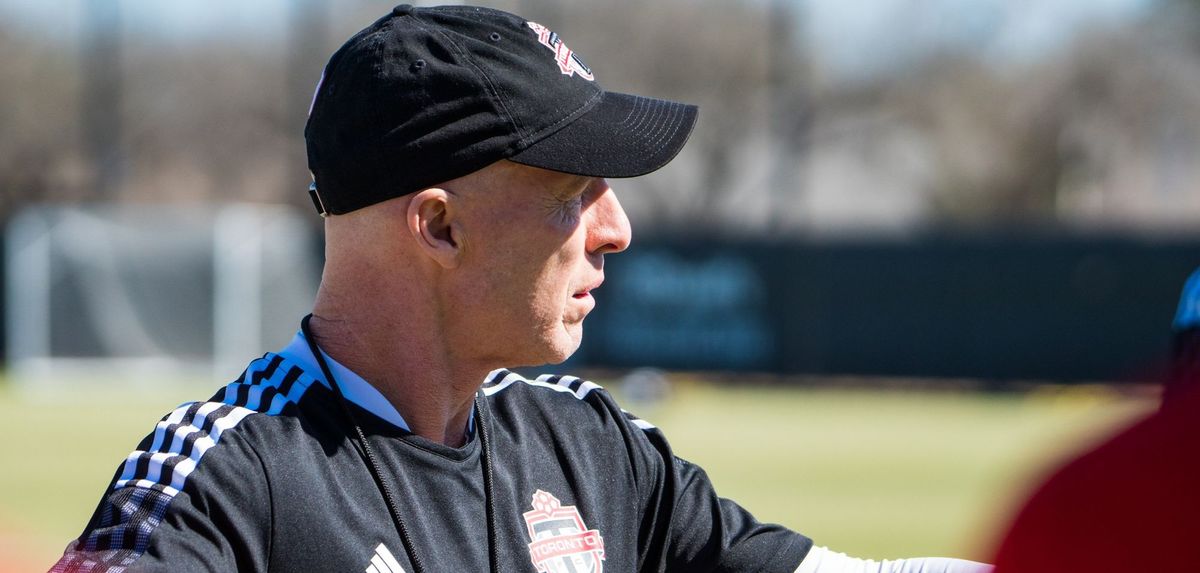 Welcome to the latest edition of TFC Republic Weekly, a free email newsletter that will land in the inbox of both paid subscribers and free members of TFC Republic every Monday.
This newsletter will look at what's in store over the next seven days for Toronto FC, and set up their schedule of games for the week.
You'll also get a glimpse of what to expect at TFC Republic in the coming days.
So, without further ado...
Toronto FC courting free agent Matt Hedges
Toronto FC coach Bob Bradley has made no secret of the fact that the team's defence must be strengthened this off-season. TFC coughed up a franchise-high 66 goals for a second consecutive year in 2022, and failed to make the playoffs in back-to-back seasons for the first time since 2013 and 2014.
As a result, the Reds find themselves in desperate need of a centre back (or two) with MLS experience who can quarterback the defence. That person might be Matt Hedges.
A veteran of 11 MLS campaigns (all with FC Dallas), Hedges is a free agent this off-season and has had talks with Toronto FC, a well-placed source told TFC Republic. Hedges and his wife were in town last week and attended a Toronto Maple Leafs game at Scotiabank Arena. A number of teams are after Hedges, so no deal between Toronto and Hedges is in place, the same source told TFC Republic.
Could Hedges be the TFC's "next Drew Moor" if he signs with the club? He certainly has a similar profile to Moor when he left Colorado to come to Toronto. Hedges, a 32-year-old from Rochester, NY, was a first-round pick (11th overall) of Dallas out of the University of North Carolina at the 2012 MLS SuperDraft.
Since then, Hedges has been a fixture in Dallas' lineup by making 325 regular season and playoff appearances (311 as a starter). He was voted the league's defender of the year in 2016 and was twice named to the MLS Best XI (in 2015 and 2016).
Hedges isn't the quickest player, but he's a skilled defensive organizer at the back who offers a physical presence with his six-foot-four frame. He's proven to be a durable workhorse and noted for his consistency while averaging 26 regular season appearances a season.
He's also known for his professionalism and for being a locker-room leader.
"To me, that's a product of his consistency in terms of being a good human being and teammate off the field and having good relationships with players and staff and the people in the organization and showing respect -- to our fans as well," former Dallas coach Luchi Gonzalez said of Hedges in 2019.
"Then, him performing and doing it at a very focused level. He doesn't get too emotional. He doesn't get too down, he doesn't get too up, he's very even-keel about his duty and his role. That allows him to concentrate, to focus and to perform and execute."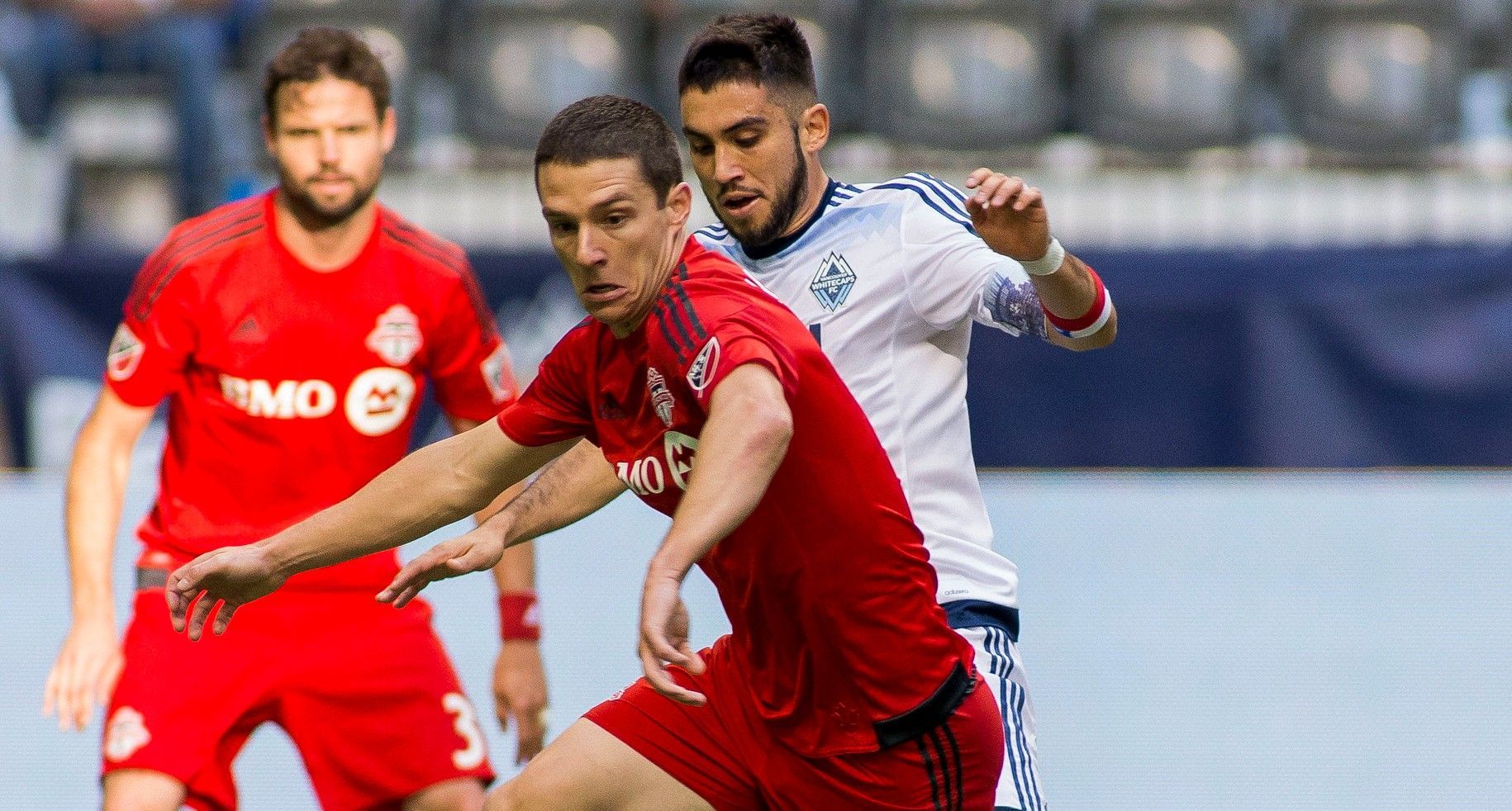 Víctor Vázquez returning to TFC?
In case you missed it, Toronto FC made a bold move by picking former Reds midfielder and MLS Cup champion Víctor Vázquez during last Tuesday's second stage of the MLS re-entry draft. The re-entry draft applies to MLS players who are out of contract (or had their option declined) but who are not eligible for free agency. Instead, they go into the re-entry draft (which has two stages), where they are eligible to be selected by another MLS team.
The LA Galaxy declined its contract option on Vázquez at the end of this past season, which means the Spaniard went into the re-entry draft. Picking a player in the second stage of the re-entry draft means the selecting club must make the player a contract offer within seven days. So, we could find out this week how things shake out between the player and TFC.
If Toronto doesn't come to terms with Vázquez, it would still hold his right of first refusal, which means it would get something if he ended up at another MLS team. This happened before in 2019 when Toronto selected former New England Revolution attacker Juan Agudelo during the second stage of the MLS re-entry draft. They couldn't sign Agudelo to a deal and ended up trading his rights to Inter Miami for a third round 2021 MLS SuperDraft.
If Vázquez does wind up in Toronto, what kind of a role would he play? Given his age (he'll turn 36 before the start of next season) and how much he didn't contribute to the defensive side of things in LA, you'd have to think he'd be used more as a depth option by Bob Bradley, rather than as a replacement for Canadian international Jonathan Osorio - assuming he doesn't re-sign with the Reds.
Vázquez is still capable of scoring the odd goal and delivering spectacular passes, so it'll be interesting to see how badly TFC tries to sign him, and how badly, if at all, Vázquez wants to return to Toronto.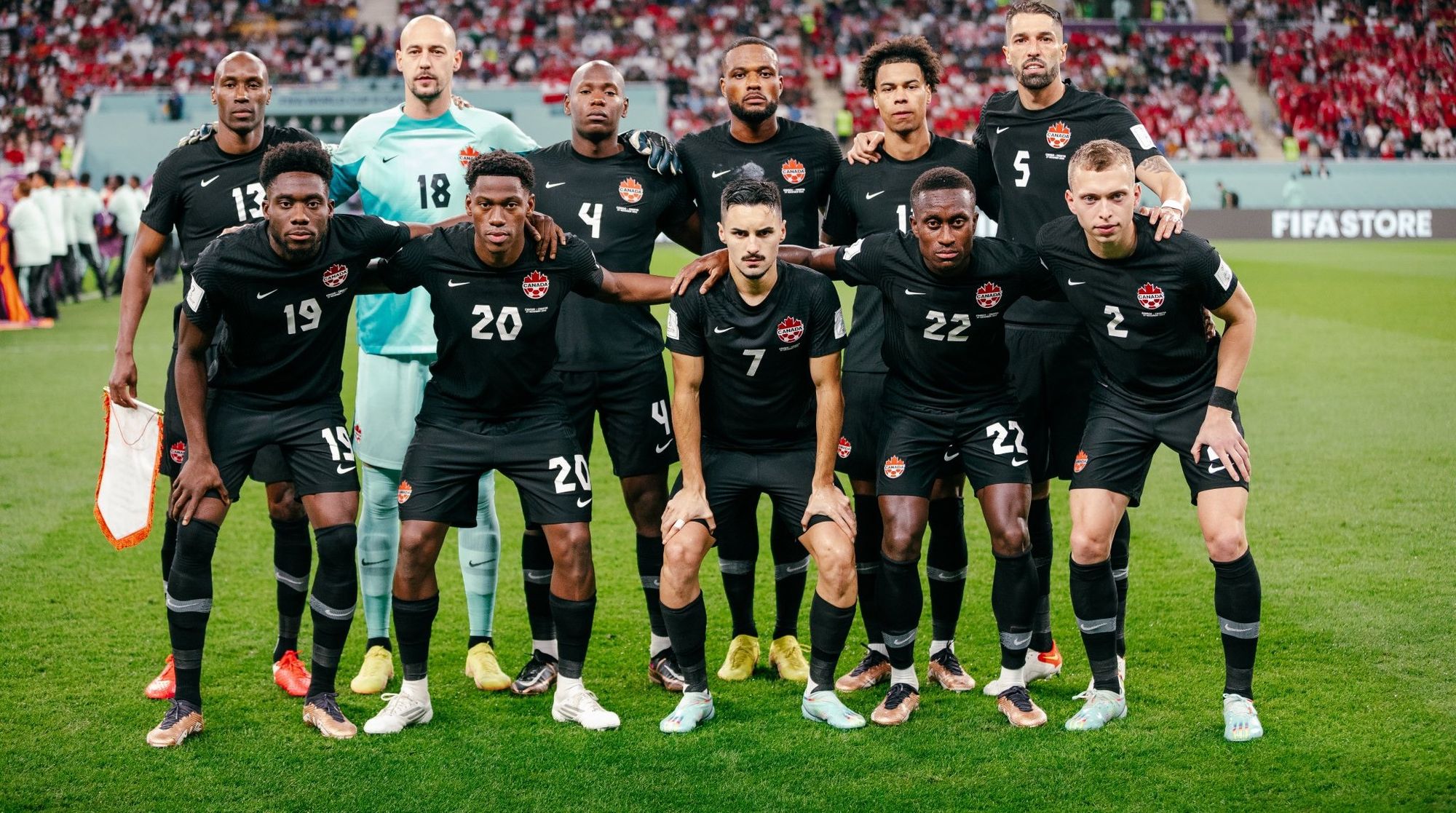 CanMNT vs. Morocco on Thursday
The Canadian men's team has already been eliminated at the World Cup following Sunday's humbling 4-1 loss to Croatia. But it still has one more game to play and will close out its campaign in Qatar when it faces Morocco at Doha's Al Thumama Stadium on Thursday (10:00 a.m. ET).
With only one matchday remaining, Croatia and Morocco are tied for first place in Group F with four points apiece, ahead of Belgium (three points) and Canada (zero points).
Morocco, No. 22 in the current FIFA world rankings, has plenty to play for as a victory would assure the African nation of a spot in the round of 16 for the second time in six World Cup appearances (their first came in 1986 in Mexico). Canada, No. 41, will be looking to earn its first World Cup point after Alphonso Davies scored the team's first ever goal at the tournament in the loss to Croatia.
What will be interesting to see is how many lineup changes, if any, John Herdman will make for this match. Will he stick with the same starting 11? Or will he give more opportunities to players who have either come off the bench or not featured in Qatar, such as Toronto FC midfielder Mark-Anthony Kaye?
Atiba Hutchinson (at age 39 years and 292 days) became the second-oldest outfield male player to appear in World Cup history in the game against Croatia, behind Cameroon's Roger Milla (who was 42 years and 39 days at the 1994 tournament in the United States). It also marked his 100th cap. Could Thursday's match be his final international appearance for Canada?
Canada and Morocco have played each other three times since their first meeting in 1984, with the Africans earning two wins and a draw. Morocco defeated Canada 4-0 in an international friendly on Oct. 11, 2016, in the previous encounter. Three members of Canada's World Cup team were in the starting 11 that day at Grand Stade de Marrakech: goalkeeper Milan Borjan, TFC's Jonathan Osorio and Samuel Piette.
---
---
Stories to look out for at TFC Republic
Alistair Johnston might just be the most under-appreciated star in Canadian soccer. While Alphonso Davies usually grabs the headlines, the CF Montreal defender has quietly established himself as one of John Herdman's most consistent and important performers. He was one of only two players to have played in all 14 of Canada's matches in the final round of Concacaf's World Cup qualifying campaign (Jonathan David was the other), and he's appeared in a record 30 consecutive games for the men's team. I spoke to Johnson one-on-one prior to the World Cup to get his take on this Canadian team. Look for my Q&A piece later this week.
Other stories that will be published later this week include:
My weekly TFC random thoughts column.
In-depth pre- and post-game coverage of Canada's World Cup game against Morocco.
The latest instalment of our Toronto FC Flashback series.
Another edition of reader mailbag.
And more!
---
TFC Republic mailbag
TFC Republic will feature a regular reader mailbag column where I answer questions from subscribers about Toronto FC and Canadian soccer in general.
I'll answer the best questions submitted to me by TFC Republic readers, so feel free to drop me an email at johnmolinaro@rogers.com. You can also reach out to me via Twitter and Facebook.
(Top photo courtesy of torontofc.ca)
---
TFC Republic is a paid-subscription website. All of the content at TFC Republic is behind a paywall, and you need to be a subscriber to access it. It costs only $8 for a one-month subscription, or $50 for a full year (prices include 13% GST/HST). What a great deal, eh?  Don't miss out, and order your TFC Republic subscription today! Note: All subscriptions are non-refundable once they are renewed.