Newsletter
TFC Republic Weekly: May 23-29 lookahead
It's a busy week for Toronto FC, who must balance an MLS home game and a Canadian Championship quarter-final vs. HFX Wanderers FC.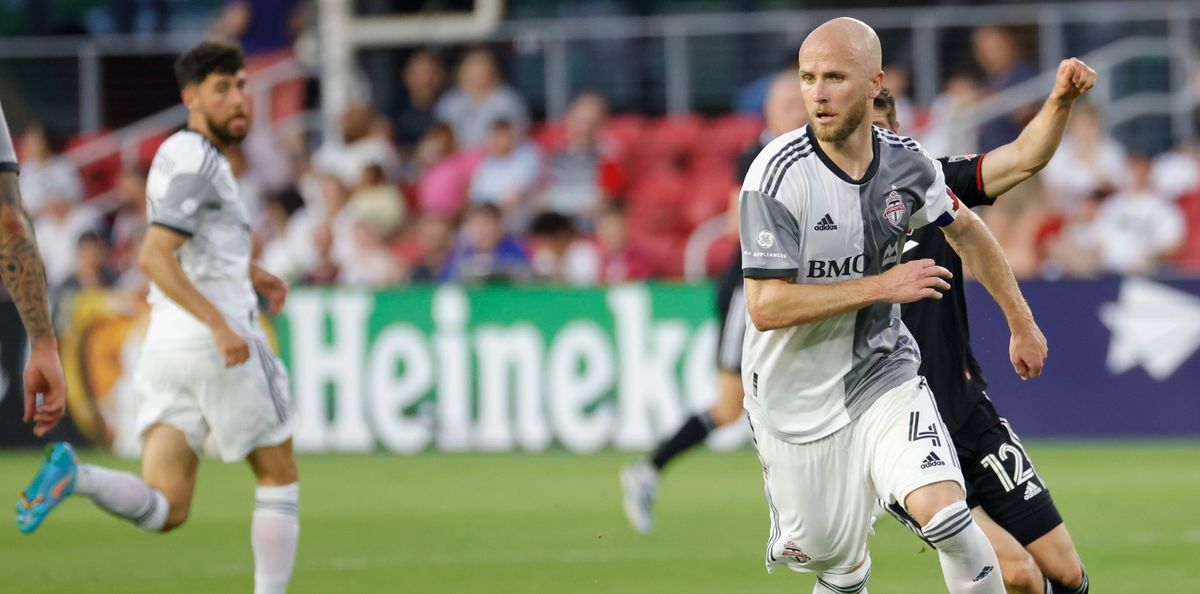 Welcome to the latest edition of TFC Republic Weekly, a free email newsletter that will land in the inbox of both paid subscribers and free members of TFC Republic every Monday.
This newsletter will look at what's in store over the next seven days for Toronto FC, and set up their schedule of games for the week.
You'll also get a glimpse of what to expect at TFC Republic in the coming days.
So, without further ado...
Toronto FC still searching for 1st shutout
Jonathan Osorio came off the bench to score his third goal of the season in the 89th minute to help Toronto FC earn a 2-2 draw away to D.C. United on Saturday. Ayo Akinola also scored for Toronto, who snapped a five-game losing streak but remains winless in its last six outings.
D.C.'s pair of goals means Toronto has now conceded in 21 consecutive MLS matches, tying a club record. The Reds' last shutout came in a 0-0 draw away to the Colorado Rapids on Sept, 25, 2021. In total, TFC have recorded just one clean sheet in their previous 43 league games dating back to last May.
Another area of concern for the club is its poor run of results away from home. Toronto has collected just three points from seven road fixtures this season, and it has not won away from BMO Field since a 2-1 victory over the Chicago Fire on July 24, 2021. Since then, TFC has gone 0-10-5 on the road, taking just five out of a possible 45 points.
Coach Bob Bradley chose to focus on Saturday's road draw as a positive in light of the team's recent struggles.
"This team has faced a lot of adversity in this last period and there's been other moments where they have shown resilience and stuck together, but we let it get away from us. And so today, I think it means a lot. It means a lot to the group that they are fighting through this and they get a little something today. They needed that. Football, when you're around a long time, you can go through a stretch where it seems like no matter what you do, you can't get things turned around your way," Bradley told reporters after the game.
"The ability to keep guys going and engaged and working hard is a challenge. It's probably the biggest challenge that you ever face as a coach. But these guys are doing a really good job of that, and again, today, two times coming back, I think we adjusted a little bit in different moments of the game. We got some reserves on the field that made a difference. So those are all positives."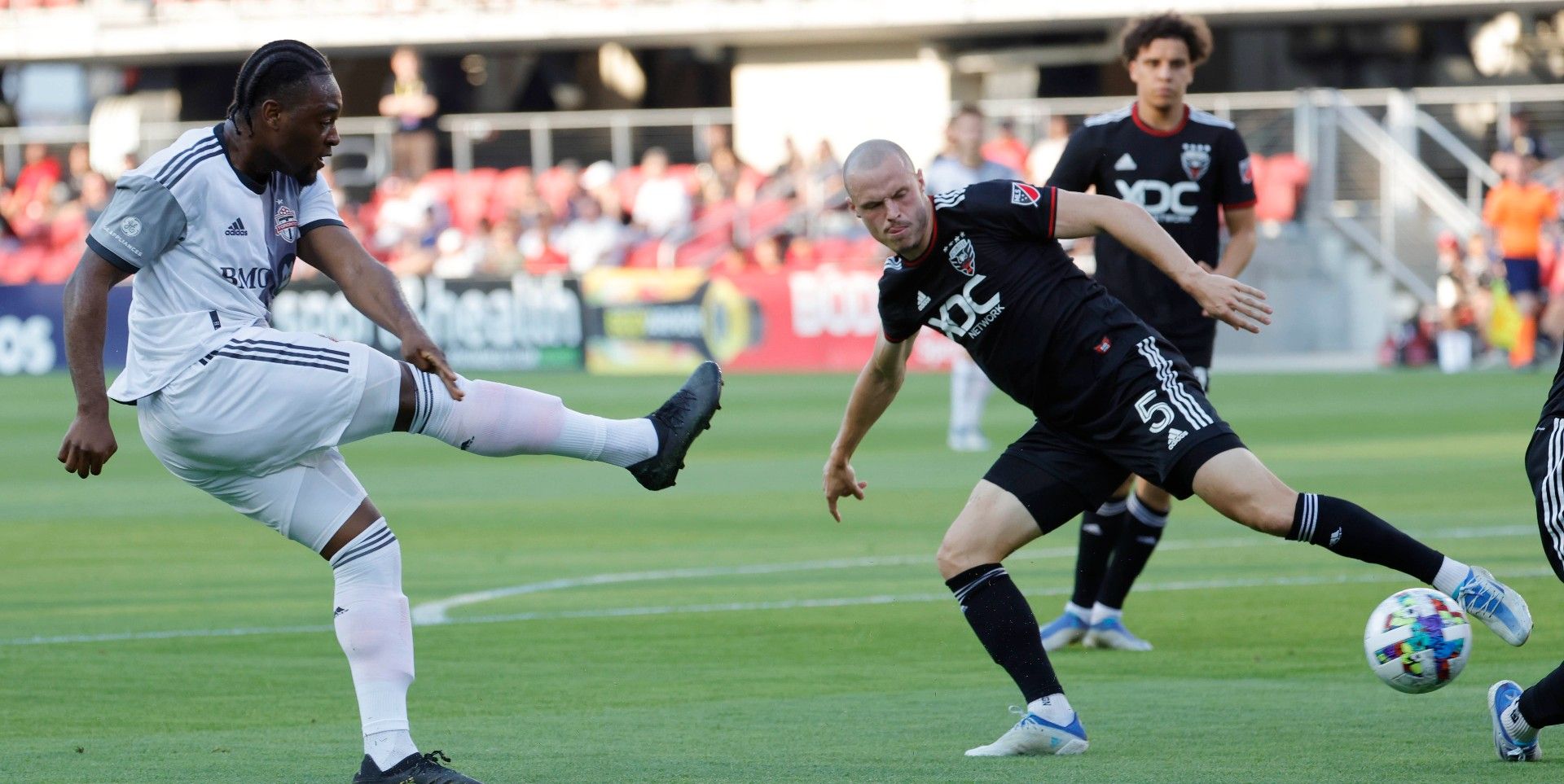 TFC vs. HFX Wanderers FC on Tuesday
Toronto FC makes a trip to Halifax this week, marking the MLS club's first official visit to the East Coast.
HFX Wanderers FC earned a 2-0 road win over League1 Ontario side Guelph United FC earlier this month in the first round of the 2022 Canadian Championship. As a result, the Canadian Premier League club will host TFC in the quarter-finals of the tournament on Tuesday (6:00 p.m. ET). The Reds have never before played away to a CPL side.
The quarter-final showdown with HFX Wanderers will be a homecoming of sorts for Toronto fullback Jacob Shaffelburg, as the 22-year-old is a native of Port Williams, Nova Scotia, which is about an hour's drive northeast of Halifax. Shaffelburg watched the HFX-Guelph with his girlfriend, who happens to be in town, and celebrated when the CPL side advanced.
"I was really happy to see them win and that we have to go there now, which is the coolest thing ever for me. Super excited," said Shaffelburg, whose availability for the game is in question due to a lower body injury.
He later added: "For me growing up, we didn't have anything like [a pro soccer club]. We just had the university teams. To see that is the coolest thing ever and I wish I had that growing up. It's really nice for Nova Scotia to have that."
Tuesday's winner advances to the semifinals where it will face the winner of the CF Montreal vs. Forge FC quarter-final on Wednesday.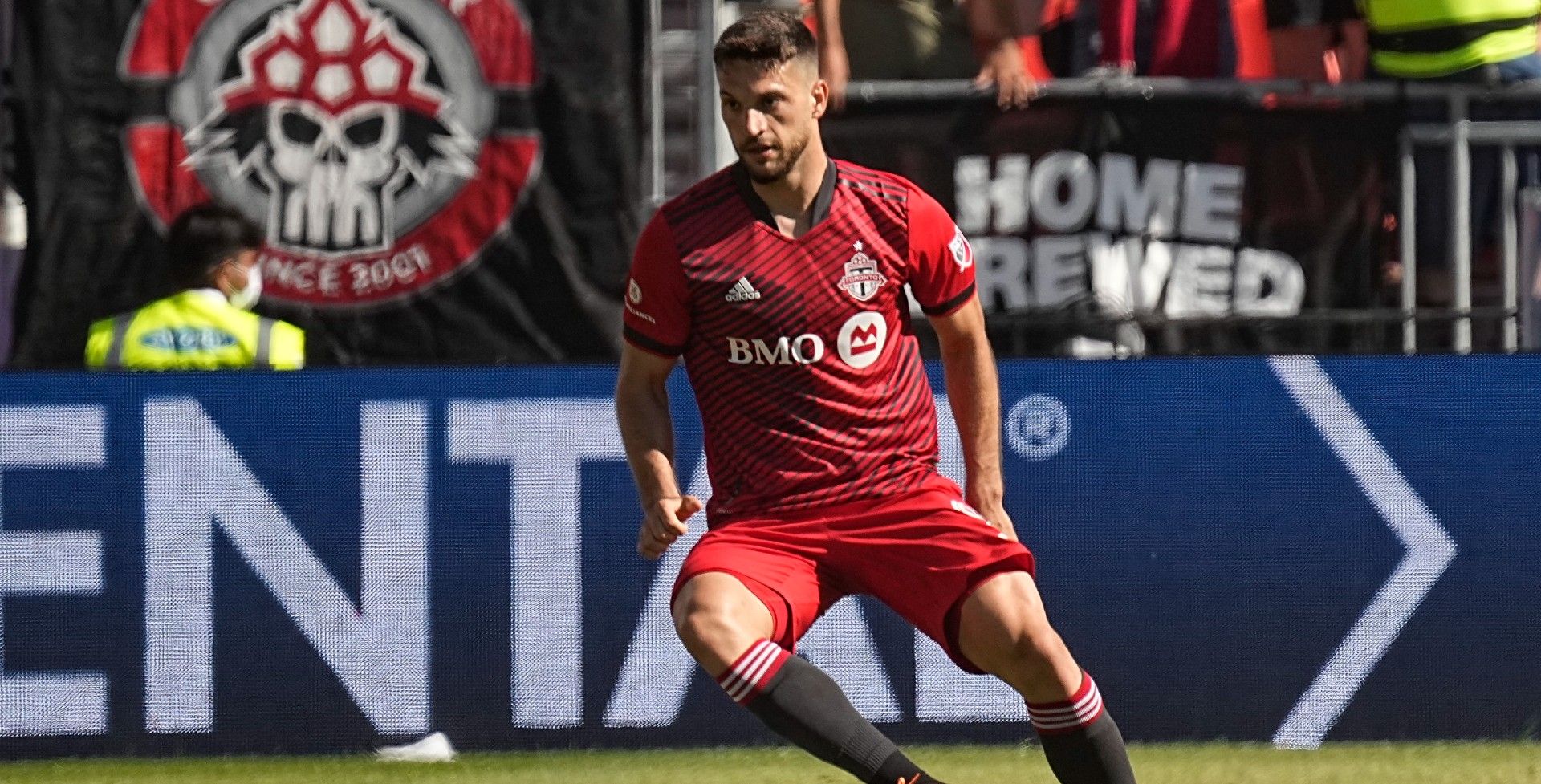 CanMNT gets ready for June's trio of games
June's international window will be very busy for the Canadian men's team as it prepares to compete at the World Cup in Qatar later this year.
Canada will play Curacao (June 9) in Vancouver and Honduras (June 13) on the road in its first two games of the 2022-23 Concacaf Nations League. But before that, the Reds will host Iran, who has also qualified for the World Cup, in an international friendly on June 5 at Vancouver's BC Place.
Coach John Herdman is expected to announce his roster this week for June's slate of games, and it'll be interesting to see how big of a squad he assembles and who makes the cut. Other things to look out for is whether Herdman will largely rely on the core of players he used during Canada's recent World Cup qualifying campaign, and whether he'll call up any newcomers into the team.
One new face could be midfielder Stefan Mitrović, 19, has been on the fringes of the Serbian national team, and is coming off a solid season in the country's top flight with FK Radnički Niš. He is eligible to play for the Reds having moved to and lived in Canada since he was a young boy.
TFC vs. Chicago Fire on Saturday
TFC returns to MLS action when it hosts the Chicago Fire on Saturday (7:00 p.m. ET) in the first of two games this season between the clubs.
TFC got the better of the Fire by winning both games in 2021, including a 3-1 victory at BMO Field on Oct. 3.  After going down early, the Reds responded with three unanswered goals via Yeferson Soteldo, Mark Delgado and Omar Gonzalez, to extend their unbeaten run to five games (4-0-1) in all competitions.
Chicago (2-6-5) currently sits in last place in the Eastern Conference standings, one point and one spot below Toronto (3-7-3), and is coming off a 1-0 loss away to MLS Cup champions New York City FC on the weekend. That defeat extended Chicago's winless streak to nine matches, with six losses.
Saturday will mark Toronto's first look at Swiss international Xherdan Shaqiri, who signed with Chicago as a Designated Player prior to the season. The former Liverpool, Bayern Munich and Inter Milan winger has three goals and four assists in 11 games this year, and it was recently revealed that he's the highest-paid player in MLS, earning $8.15 million US.
Toronto leads the all-time series against Chicago with 13 wins and 11 draws in 33 games. The Reds are unbeaten in 13 straight matches (with 10 wins) against the Fire dating back to 2015.
These teams will meet again on July 13 at Chicago's Soldier Field.
---
---
Stories to look out for at TFC Republic
Daniel Gogarty was one of the most highly-touted prospects going into the Canadian Premier League's inaugural season. A first-round draft pick (fourth overall) out of York University, he ended being a regular starter for York9 FC in 2019, playing in 22 games in all competitions.
But the young defender was released at the end of the 2019 season, and only returned to the scene last month when he signed with TFC 2. Where has been since parting ways with York? What are his goals with TFC 2? I recently chatted one-on-one with Gogarty, and I'll have a feature story in the coming days.
Other stories that will be published later this week include:
Peter Galindo's weekly tactical and analytical column takes a look at Ayo Akinola and his return for Toronto FC after a lengthy injury absence.
The latest Canadian men's roster should be revealed this week ahead of the Reds' friendly against Iran, and their Concacaf Nations League matches vs. Curaçao and Honduras. I'll have a full report.
In-depth pre- and post-game coverage of TFC's Canadian Championship quarter-final away to CPL side HFX Wanderers FC.
In-depth pre- and post-game coverage of TFC's MLS home game against the Chicago Fire.
My column/video blog on the current state of the Canadian Premier League.
The latest instalment of our Toronto FC Flashback series.
Another edition of the reader mailbag.
And much more!
---
TFC Republic mailbag
TFC Republic will feature a regular reader mailbag column where I answer questions from subscribers about Toronto FC and Canadian soccer in general.
I'll answer the best questions submitted to me by TFC Republic readers, so feel free to drop me an email at johnmolinaro@rogers.com. You can also reach out to me via Twitter and Facebook.
(Top photo: Geoff Burke-USA TODAY Sports)
---
TFC Republic is a paid-subscription website. All of the content at TFC Republic is behind a paywall, and you need to be a subscriber to access it. It costs only $8 for a one-month subscription, or $50 for a full year (prices include 13% GST/HST). What a great deal, eh?  Don't miss out, and order your TFC Republic subscription today!