Newsletter
TFC Republic Weekly: December 6-12 lookahead
Toronto FC made some important roster moves last week. But the Reds still have plenty more to do as they attempt to rebuild this off-season.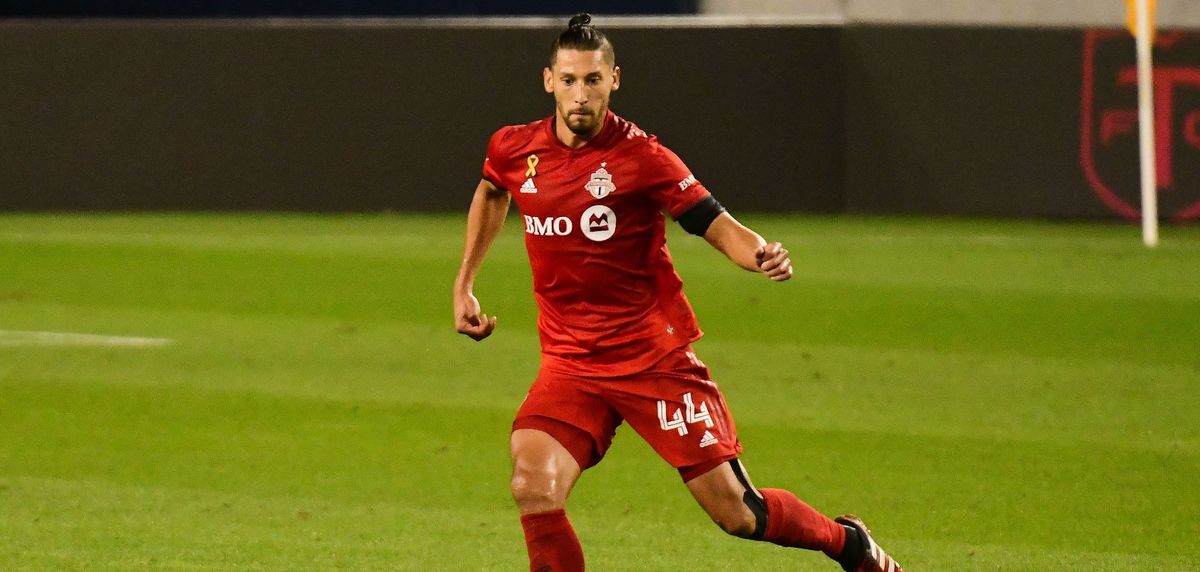 Welcome to the latest edition of TFC Republic Weekly, a free email newsletter that will land in the inbox of both paid subscribers and free members of TFC Republic every Monday.
This newsletter will look at what's in store over the next seven days for Toronto FC, and set up their schedule of games for the week.
You'll also get a glimpse of what to expect at TFC Republic in the coming days.
So, without further ado...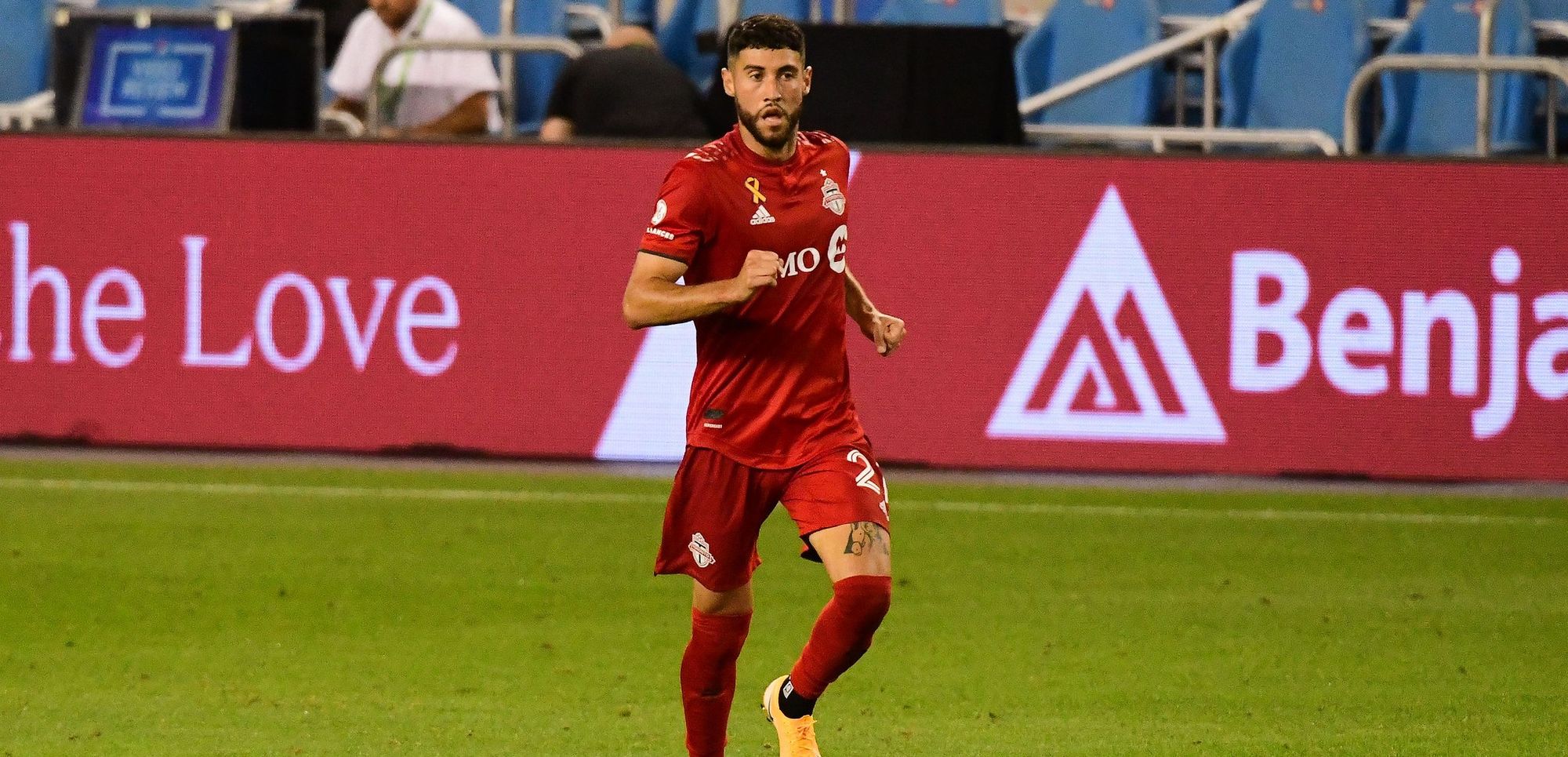 Off-season moves for Toronto FC continue
New coach and sporting director Bob Bradley hasn't wasted any time in getting to work on Toronto FC's off-season rebuild.
Last week, TFC announced it had declined its contract options on five players, including defender Omar Gonzalez and forward Patrick Mullins.
In three years with Toronto, Mullins scored just three times in 49 regular season games, and he didn't register a single goal in 25 league appearances in 2021. Mullins, 29, didn't come even remotely close to providing value for money (he earned $248,329 this year) and was a big drain on the team's salary cap situation. Toronto can use the money they are saving on an upgrade.
The same can be said about Gonzalez. The veteran defender suffered a major loss in form this season, and his lack of pace and mobility were routinely exposed by opposing players. Gonzalez, 33, featured in a TFC defence that ended up coughing up 66 goals this year and an average of 1.94 goals per game (both second worst in MLS). Gonzalez has clearly lost a step, and his $1.056-million salary (fifth-highest on TFC's roster) had to be dumped if the back line is going to be rebuilt this winter.
Rocco Romeo, Kevin Silva, Eriq Zavaleta also had their options declined. It should be noted, Toronto can re-sign any of these five players (at lower wages), but it's difficult to envision any of them returning.
At the same time, the club picked up the contract options of six players, including midfielder Jonathan Osorio. The Canadian would have become an unrestricted free agent had his option not been picked up, and he would have been able to join another MLS team without the Reds getting anything in return. This move also allows Toronto to recoup a transfer fee should a club from overseas table a transfer offer for Osorio – had the Canadian midfielder not been re-upped, he would have been free to leave.
Ifunanyachi Achara, Auro Jr., Noble Okello, Jacob Shaffelburg, Quentin Westberg also had their options picked up.
TFC also revealed it has six players who are out of contract: Ayo Akinola, Nick DeLeon, Julian Dunn, Tsubasa Endoh, Liam Fraser, Erickson Gallardo.
Of the six, Toronto is only expected to re-sign Akinola. The 21-year-old Canadian international has been a dangerous goal-scorer for the Reds when he's been healthy (he was ruled out for the season after suffering an ACL injury in July), and he's also regarded as one of the brightest young prospects in MLS, as he bagged nine goals in 15 appearances in 2020. He's not eligible for free agency, and TFC is currently negotiating with him over a new deal, so chances are very good that he will be back in 2022.
The biggest question TFC have to answer this off-season is regarding Jozy Altidore.
The status of Altidore, 32, remains very much up in the air after the veteran forward dealt with injuries throughout 2021 and was forced to train on his own for close to two months after a dispute with former coach Chris Armas. Altidore scored four goals in 16 MLS appearances, and showed signs of his old self in the last two months of the campaign.
Recent media reports have suggested that Altidore is on his way out of the club after his tumultuous year. MLS teams are allowed to buy out one player per year prior to the start of the season and get salary cap relief – if they buy out a player's contract during the season, his salary remains on the books.
But club president Bill Manning shot down suggestions that TFC has bought out Altidore, who will be out of contract at the end of 2022.
One way or another, Toronto FC has to make a decision about Altidore: Either move to another club or buy him out, or let him play out his contract until the end of the 2022 season. The sooner that management can resolve this issue, the better.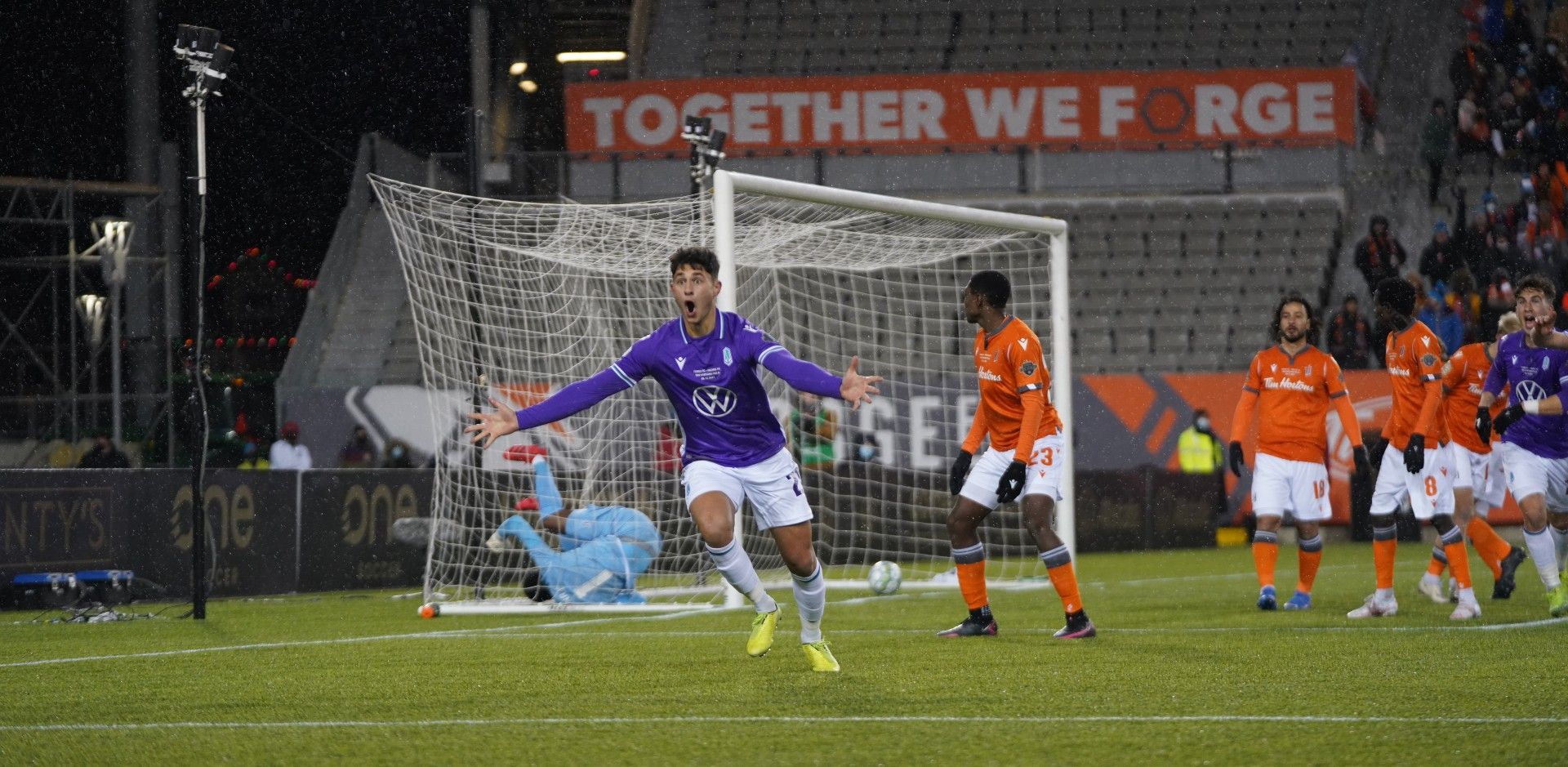 What's next for the CPL?
The Canadian Premier League capped off its third season on Sunday by seeing Pacific FC upset Forge FC 1-0 at Tim Hortons Field to lift the North Star Shield.
Alessandro Hojabrpour's header off a free kick in the 59th minute was the difference on the day, as Pacific dethroned Forge to become only the second CPL club to win the league title. Pacific also clinched a berth in next year's Concacaf League competition by virtue of their victory.
So, what's next for the CPL? With the 2021 season now over, the league will turn its focus towards the year-end awards, which will be announced on Dec 14. Then in early January it's the annual CPL-U Sports Draft.
But the big off-season project for the league is sitting down with The Professional Footballers Association Canada (PFACan) about recognizing the players' union. The prospective union has reached out the CPL countless times since April of 2020 when the overwhelming majority of players voted to form a union, only to be ignored or rebuffed by the league. But last week, the league released a statement stating that it had agreed to exploratory discussions regarding collective bargaining with PFACan once the 2021 season concluded.
It should be noted that nothing is agreed upon - the league has simply said it will come to the table to talk, although CPL Commissioner David Clanachan dropped several hints last week that the league is committed to working something out with PFACan and that the players' union will become a reality.
By putting this off for more than a year, the CPL appeared to be testing the resolve of the players to unionize. But players across the CPL have made a lot of public noise this past years over a variety of issues they had with the league's front office, including holding the start of the campaign in a bubble in Winnipeg without being properly consulted.
"As I understand it, there was one phone call from (the CPL's) senior leadership saying, 'Listen, this is what we're looking at for a return to play.' They were looking at either an East or West hub city format, or looking at something in the United States, and there was mention of a potential tournament in the Caribbean somewhere. They said 'We'll keep you posted, we'll involve you guys.' And then the players get a second phone call weeks later and it was basically 'This is what we're doing.' No consultation whatsoever," Dan Kruk, executive director of PFACan, told TFC Republic back in July.
"We appreciate the difficulties of holding a start to the season in these circumstances (with the COVID-19 pandemic still an issue). We get it. But the lack of meaningful voice for the players in terms of going back out onto the pitch to play is concerning."
There's a fair bit of bad will toward the league's front office from the players, so it'll be interesting to see if any of that carries over into the talks  between the CPL and PFACan in the next few months.
---
---
Stories to look out for at TFC Republic
Justin Morrow, one of Toronto FC's great servants, called it a career at the end of the 2021 season when he announced his retirement.
Morrow, a 34-year-old native of Cleveland, hung up his cleats as the club's second all-time leader in appearances with 254 (behind only Jonathan Osorio, 292), leaving an indelible impression both on and off the field for the organization.
I recently chatted one-on-one with the former TFC defender about how life is treating him after soccer, what's next for him in his life, and much more. Look for my Q&A piece to run this week.
Other stories that will be published later this week include:
My column on the Jozy Altidore situation at Toronto FC.
Peter Galindo takes an in-depth look at Yeferson Soteldo's season for TFC from a tactical and analytical perspective.
The third part of a new video blog series looking back at historic moments in the history of Toronto FC. This week: The Reds' second-leg win over NYCFC in the 2016 MLS playoffs.
A preview of next week's MLS Expansion Draft and who might TFC protect.
My column on the Canadian Premier League and its ongoing fight for relevancy in Canada's sporting landscape.
My feature story on Canadian women's team midfielder Jessie Fleming.
The return of the TFC Republic reader mailbag.
And much, much more!
---
TFC Republic mailbag
TFC Republic will feature a regular reader mailbag column where I answer questions from subscribers about Toronto FC and Canadian soccer in general.
I'll answer the best questions submitted to me by TFC Republic readers, so feel free to drop me an email at johnmolinaro@rogers.com. You can also reach out to me via Twitter and Facebook.
NOTE: For readers who have signed up for this free weekly newsletter but haven't yet subscribed to TFC Republic, just a reminder you have to purchase a subscription in order to read all of the great content behind the paywall. TFC Republic has very reasonable rates at $8 a month and $50 a year - just click on the subscribe button on the home page.
(Top photo courtesy of torontofc.ca)
---
TFC Republic is a paid-subscription website. All of the content at TFC Republic is behind a paywall, and you need to be a subscriber to access it. It costs only $8 for a one-month subscription, or $50 for a full year (prices include 13% GST/HST). What a great deal, eh?  Don't miss out, and order your TFC Republic subscription today!