Match preview
Toronto FC vs. HFX Wanderers FC: What you need to know
TFC plays away to a CPL team for the first time when they take on HFX Wanderers on Tuesday in the quarter-finals of the Canadian Championship.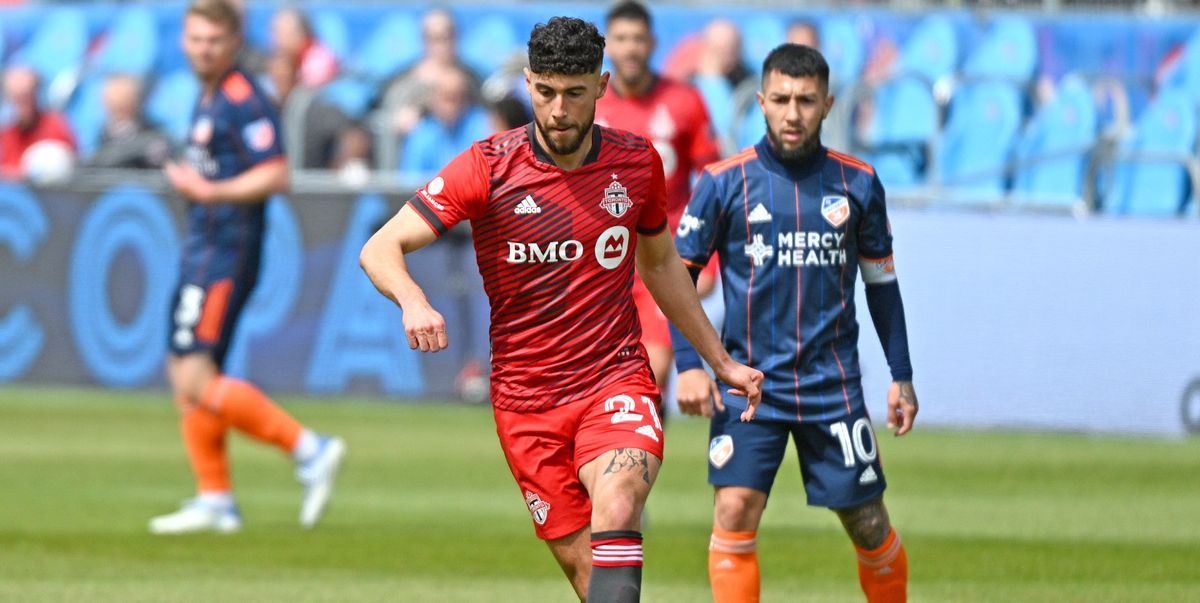 No rest for the wicked, or Toronto FC.
Coming off a hard-fought 2-2 draw away to D.C. United on Saturday in MLS play, TFC now turns their attention to this week's Canadian Championship quarter-final clash with HFX Wanderers FC in Nova Scotia.
Toronto has played against Canadian Premier League teams in the tournament before, but this represents their first road trip against a CPL side. The Wanderers are the top drawing team in the CPL, routinely attracting crowds of five to six thousands for their home games. But this week's contest against TFC should be something extra special.
"I think there would be people climbing the trees to see the game," HFX coach Stephen Hart said. "I think we'll be sold out."
Toronto has won the Voyageurs Cup seven times, but it hasn't lifted the trophy since 2018.
Here's what you need to know about Tuesday's game (6:00 p.m. ET) between TFC and HFX Wanderers FC at Halifax's Wanderers Grounds.