Newsletter
TFC Republic Weekly: October 24-30 lookahead
Toronto FC could be making some noise fairly shortly as Bob Bradley looks to make some pretty big changes to his roster this off-season.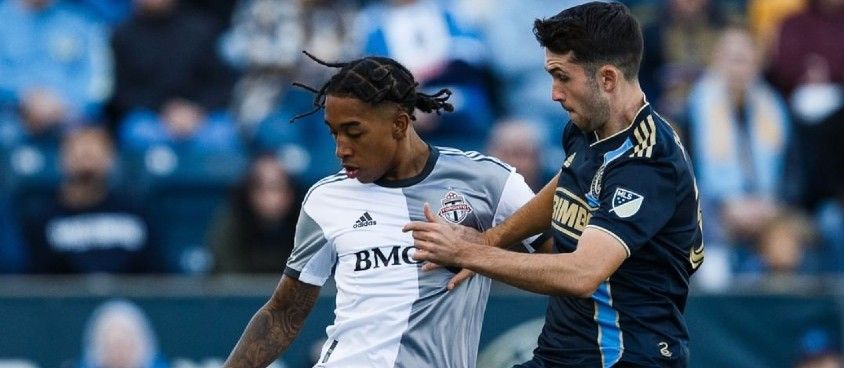 Welcome to the latest edition of TFC Republic Weekly, a free email newsletter that will land in the inbox of both paid subscribers and free members of TFC Republic every Monday.
This newsletter will look at what's in store over the next seven days for Toronto FC, and set up their schedule of games for the week.
You'll also get a glimpse of what to expect at TFC Republic in the coming days.
So, without further ado...
All quiet on the Toronto FC front for now
After Toronto FC announced a slew of end-of-season roster decisions on Oct. 14, things were pretty quiet at the club last week.
But TFC could be making some noise fairly shortly as head coach and sporting director Bob Bradley looks to make some pretty big changes to his roster this off-season. There are a number of important dates coming up that the Reds could take advantage of to make roster adjustments.
On Nov. 7, the league's 48-hour trade window reopens, which allows MLS clubs to make trades with other teams. The trade window closes on Nov. 9, and at that point, clubs can't sign or trade players until after the expansion draft.
With St. Louis City SC set to join MLS as its 29th franchise for the 2023 season, the league will hold an expansion draft on Nov. 11. Between now and then, TFC has to figure out which players it wants to protect, and which ones they will make eligible to be selected.
St. Louis can select up to five players from the eligible pool of players, but can only pick a single player from any one club. Teams will be allowed to protect 12 players from the senior, supplemental and reserve rosters. MLS will officially release the list of eligible players for the draft on Nov. 10. Clubs that have a player selected in the expansion draft will receive $50,000 US in General Allocation Money.
The following five teams had players selected by Charlotte FC during the last year's expansion draft, so they are exempt this time around: Austin FC, Atlanta United FC, D.C. United, LAFC, New York City FC.
On Nov. 17, stage 1 of the MLS Re-Entry Process and the End-of-Year Waivers process takes place. Stage 2 of the Re-Entry Process will be on Nov. 22.
The three other major dates this off-season to circle on your calendar are:
Nov. 14 - Deadline for clubs to exercise contract options on players
Nov. 16 - Opening of free agency
Dec. 21 - MLS SuperDraft
Bob Bradley hasn't ruled out delving into the free agency market this winter.
"That's a good way to try to improve your team," Bradley said.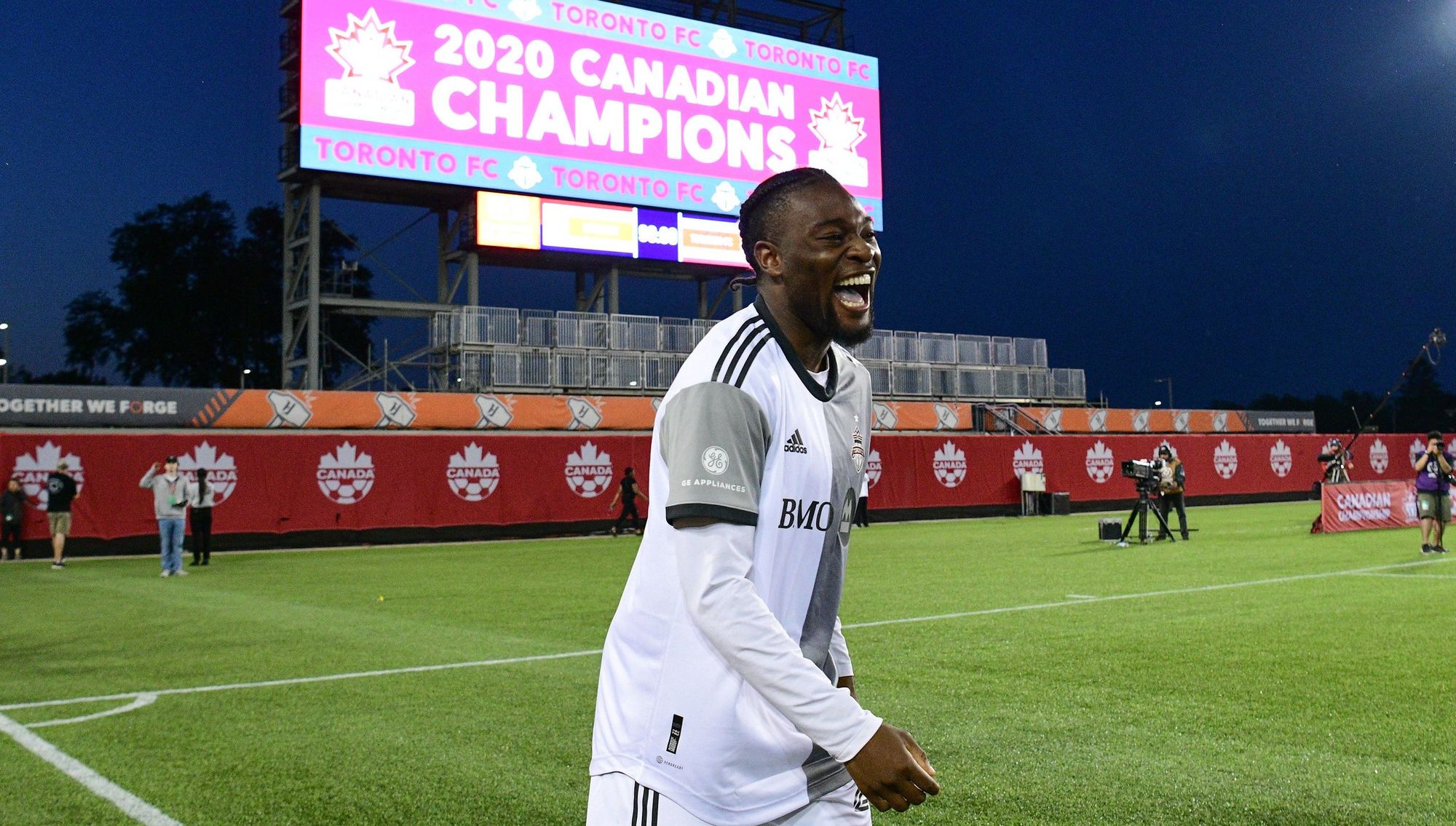 Forge FC vs. Atlético Ottawa in CPL Finals
Make it four trips in a row to the CPL Finals for Forge FC.
Forge bested Cavalry FC 2-1 in a wildly entertaining affair on Sunday at Hamilton's Tim Hortons Field in the second leg of their semifinal playoff series that saw both teams reduced to 10 men in the first half.
David Choinière and Woobens Pacius scored for Forge, who advances to the CPL Finals on Oct. 30 (6:00 p.m. ET) when it will meet Atlético Ottawa at TD Place in the nation's capital. Atlético earned a 1-1 draw vs. Pacific FC in Sunday's other semifinal second leg to win their aggregate series 3-1 over the defending CPL champions.
Forge and Cavalry played to a 1-1 draw in the first leg last weekend in Calgary. With the away goals rule not in effect for the CPL playoffs, both teams essentially started Sunday's winner-take-all affair from scratch. This result means Forge will have a chance to hoist the North Star Shield for a third time, having previously won it in 2019 and 2020 before losing in last year's final.
"I think it is the least you can ask for all the time," Forge coach Bobby Smyrniotis said after the game. "It is one thing we talk about at the beginning of the year, everyone says they want to win a championship. We know in sports it is not an easy thing to do. You play your whole life, you can coach your whole life, and not be a part of it. But as a club it is the least that we want, we want to be able to compete for trophies in any competition that we are in."
But this was a costly victory for the Hamilton-based club, as captain Kyle Bekker earned a red card, and his expulsion rules him out for the CPL Final through suspension.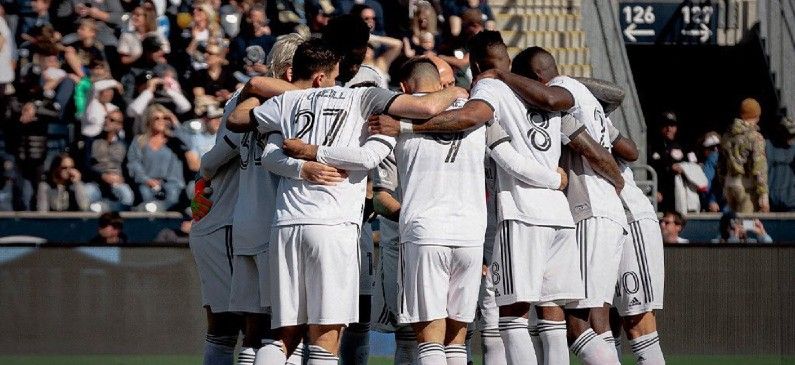 All-Canadian affair in NWSL Championship
Saturday's NWSL Championship game between the Portland Thorns and Kansas City Current at Audi Field in Washington, D.C. will be an all-Canadian affair.
Canadian women's team captain Christine Sinclair and fellow forward Janine Beckie came off the bench to help the Portland Thorns earn a 2-1 victory over the visiting San Diego Wave on Sunday in the NWSL playoffs. Canadian goalkeeper Kailen Sheridan started for the Wave.
In the other semifinal, Canadian midfielder Desiree Scott played the full 90 minutes in Kansas City's 2-0 road win over the OL Reign, the best team in the NWSL during the regular season. Canadians Jordyn Huitema and Quinn both started for OL Reign.
The Thorns have won two NWSL championships, in 2013 and 2017. Sinclair was a part of both of those championship teams. It's been quite the journey for Kansas City, who finished dead last in the league table in 2021, and Saturday's game gives Scott a chance to win her first NWSL Championship.
This year's NWSL final will air in primetime live on CBS.
---
---
Stories to look out for at TFC Republic
In many ways this was a breakout season for Jayden Nelson. The youngster logged a career-high 1,982 minutes in MLS, while scoring one goal and tallying two assists for Toronto FC. His efforts didn't go unnoticed around the league as he was named to the MLS 22 Under 22 list. But there was a sense that the Canadian still has a lot of work to do if he's going to crack TFC's starting 11 going forward. I recently spoke one-on-one with Nelson about the ups and downs of his 2022 campaign, and what his future might look like. Look for my future story in the coming days.
Other stories that will be published later this week include:
Peter Galindo's weekly analytics and tactical feature focuses on Sunday's CPL Finals.
My weekly TFC random thoughts column.
My story on Toronto FC captain Michael Bradley.
My feature article looking back at TFC's famous 2015 off-season rebuild.
My story on the future of TFC's young players.
In-depth pre- and post-game coverage of Sunday's CPL Final between Forge FC and Atlético Ottawa.
My Q&A with Canadian women's team veteran Sophie Schmidt.
And much more!
---
TFC Republic mailbag
TFC Republic will feature a regular reader mailbag column where I answer questions from subscribers about Toronto FC and Canadian soccer in general.
I'll answer the best questions submitted to me by TFC Republic readers, so feel free to drop me an email at johnmolinaro@rogers.com. You can also reach out to me via Twitter and Facebook.
(Top photo courtesy of torontofc.ca)
---
TFC Republic is a paid-subscription website. All of the content at TFC Republic is behind a paywall, and you need to be a subscriber to access it. It costs only $8 for a one-month subscription, or $50 for a full year (prices include 13% GST/HST). What a great deal, eh?  Don't miss out, and order your TFC Republic subscription today!