Newsletter
TFC Republic Weekly: May 29-June 4
Lorenzo Insigne is coming off a great effort in a big win for TFC, but will countryman Federico Bernardeschi be back on the pitch alongside him this week?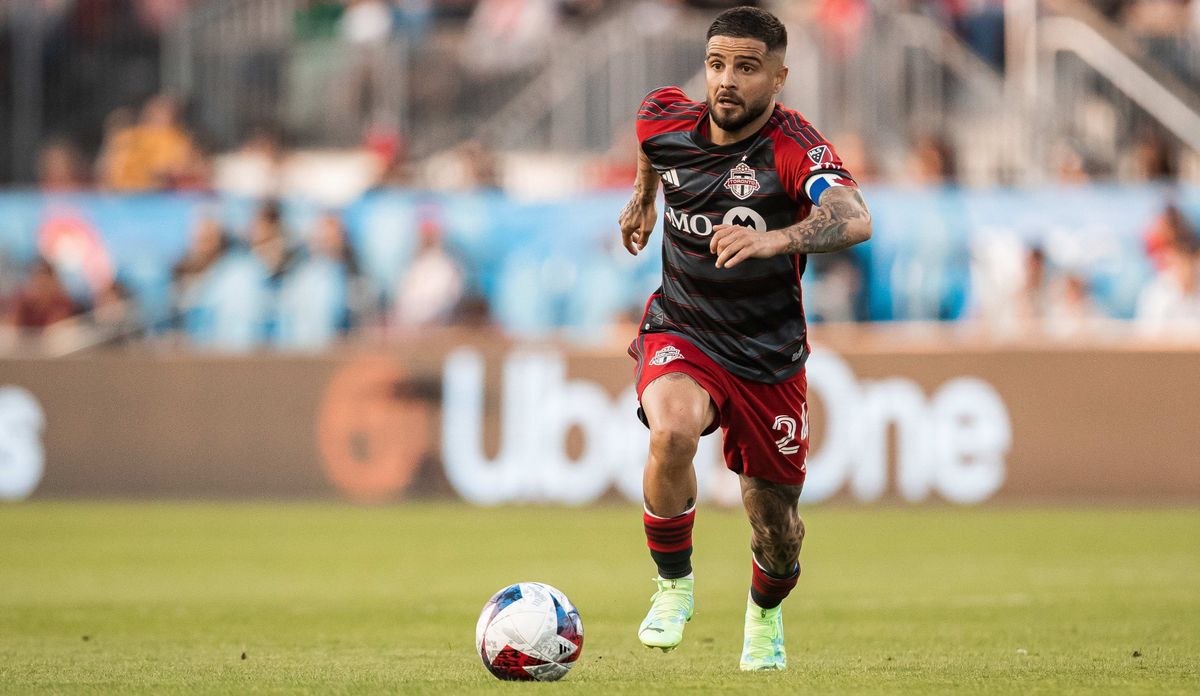 Welcome to the latest edition of TFC Republic Weekly, an email newsletter that will land in the inbox of both paid subscribers and free members of TFC Republic every Monday.
This newsletter will look at what's in store over the next seven days for Toronto FC and set up its schedule of games for the week.
You'll also get a glimpse of what to expect at TFC Republic in the coming days.
So, without further ado...
An important win for Toronto FC
If ever there was a time that Toronto FC needed a big win, Saturday night was it.
Mired in controversy on and off the field, TFC put a very trying week behind them with a well-deserved 2-1 win over D.C. United at BMO Field. Deandre Kerr and Kosi Thompson both scored, while Lorenzo Insigne picked up his first two assists of the campaign.
With the victory, Toronto (3-5-7) snapped a four-game winless skid in MLS and collected only its second win in 12 contests in all competitions. The Reds also ended their goal drought in league play at 418 minutes.
Last week marked one of the most trying periods in TFC history, with a report published by The Athletic painting an unflattering picture of a dysfunctional club that's in a state of chaos behind the scenes. At the same time, the Reds had been mired in a losing and scoring slump, while also dealing with a mounting injury crisis the past few weeks.
On top of that, Federico Bernardeschi's recent post-match rant led to Bob Bradley benching him for Saturday's match. To Toronto's great credit, it was able to forget about all of the off-the-field distractions and put in one of its best and most balanced performances of the season.
"It was a very important win this week. We needed the three points. We're glad that we won. It was a very difficult week. A lot of things were said about the club and about us, but it was really important for us to stay together and to work hard and to continue working hard," Insigne said through a translator after the game.
Mark-Anthony Kaye admitted that it had been a tough week for the club, and that it was hard to stay focused and tune out all the outside noise.
"It's a challenge. I'm not going to lie. But I'm proud of everyone who played today, who showed up today…. Obviously, we can sleep a little bit better tonight, but we still have a lot of work in front of us," Kaye stated.
Will Federico Bernardeschi be back this week?
Toronto FC's 2023 MLS season took an interesting twist last Friday when coach Bob Bradley revealed that Italian DP Federico Bernardeschi would be benched against D.C. United.
"Fede will not be in the squad for this game. A lot going on this week, a lot of internal discussions … When you think about preparing a group for this game, we felt this was the best way to handle it," Bradley said.
He added: "There's discussions that are going on just about how we're going to continue to work together."
Bradley called it a "coach's decision," denying that it was a disciplinary move. But that's exactly how it came across – as punishment for Bernardeschi's outspokenness after the previous week's road loss to Austin FC in which he questioned his coach's tactical approach.
"Sincerely, this city, the fans, everybody [doesn't] deserve this. I think maybe we need to change something. We need a little bit more tactics. We need an idea [of] how we play because this is the real problem for me. It's impossible [to] play like this when we play without [an] idea. This is the big, big problem for me," Bernardeschi said in the post-match press conference in Texas.
Bernardeschi reaffirmed his post-game comments from the weekend when briefly chatting with TFC Republic last week.
"We're frustrated, yes. But there has to be change; much more than just tactics," Bernardeschi said.
Despite the decision to bench Bernardeschi, Bradley maintained that the Italian's future in the club isn't in question.
"I think that the plan is, for sure, that Fede is back in it and we put this week behind us and we all move forward," Bradley said.
It'll be interesting to see if the Italian will be back on the matchday roster for the Reds' two games this week.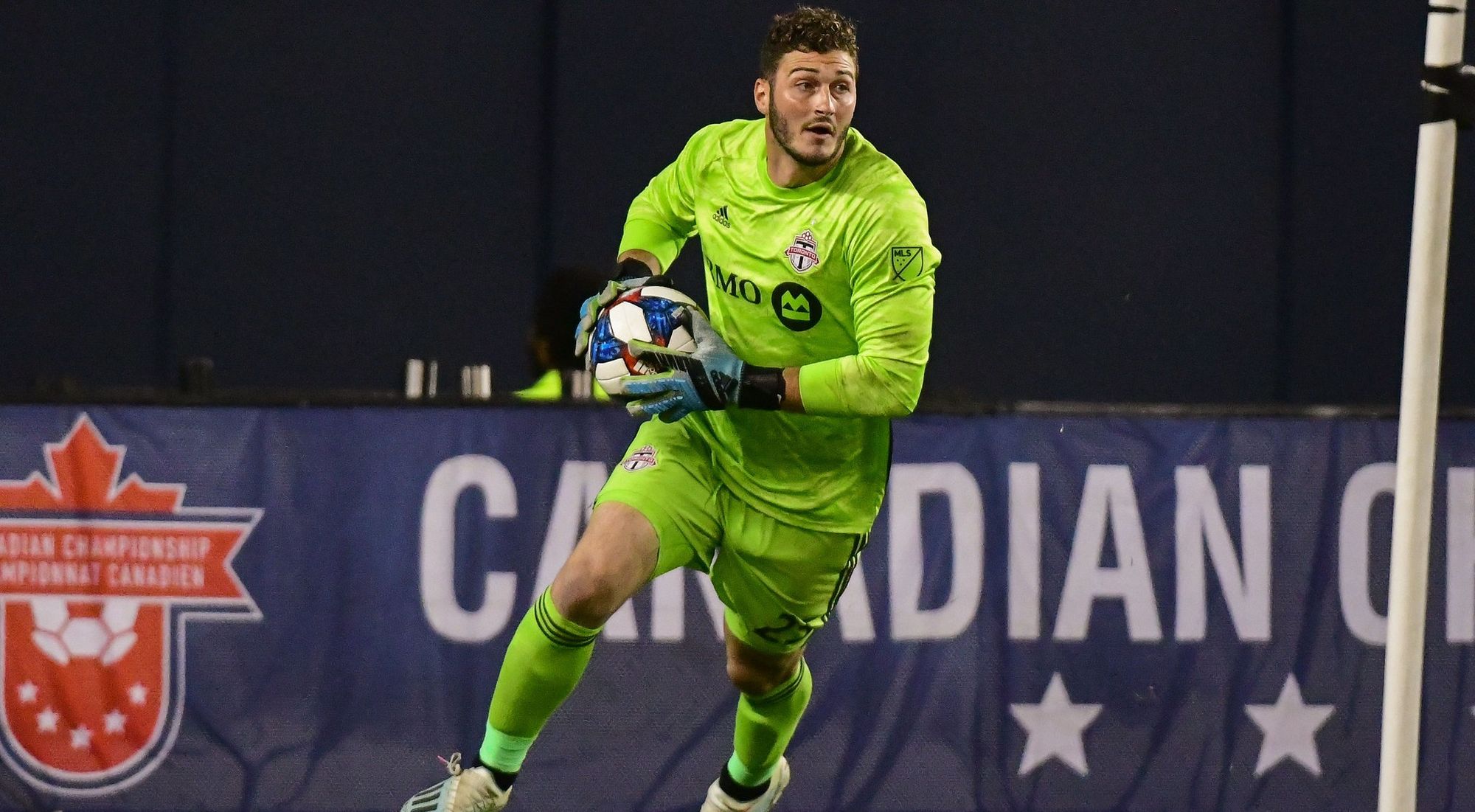 The injury situation
After sitting out the game against Austin FC with a foot injury, Lorenzo Insigne returned to action over the weekend with a man-of-the-match performance in the win over D.C. United. Also returning from injury was forward Deandre Kerr, who opened the scoring for the Reds after being sidelined as he went through the league's concussion protocols.
However, TFC were still missing seven players for Saturday's game vs. D.C. Captain Michael Bradley and fellow midfielders Jonathan Osorio, Víctor Vázquez and Alonso Coello; centre backs Sigurd Rosted and Shane O'Neil; and forward Adama Diomande were all ruled out.
Bradley, Osorio, Vázquez and Coello are all dealing with long-term lower body injuries. It's believed that the injuries to Rosted and O'Neil are not as serious, as both worked out on their own in training sessions last week. Diomande remains day-to-day.
Midfielder Brandon Servania limped off the pitch and was subbed out in the 19th minute against D.C. after suffering what appeared to be a lower right leg injury. We should get an update on his injury status sometime on Monday.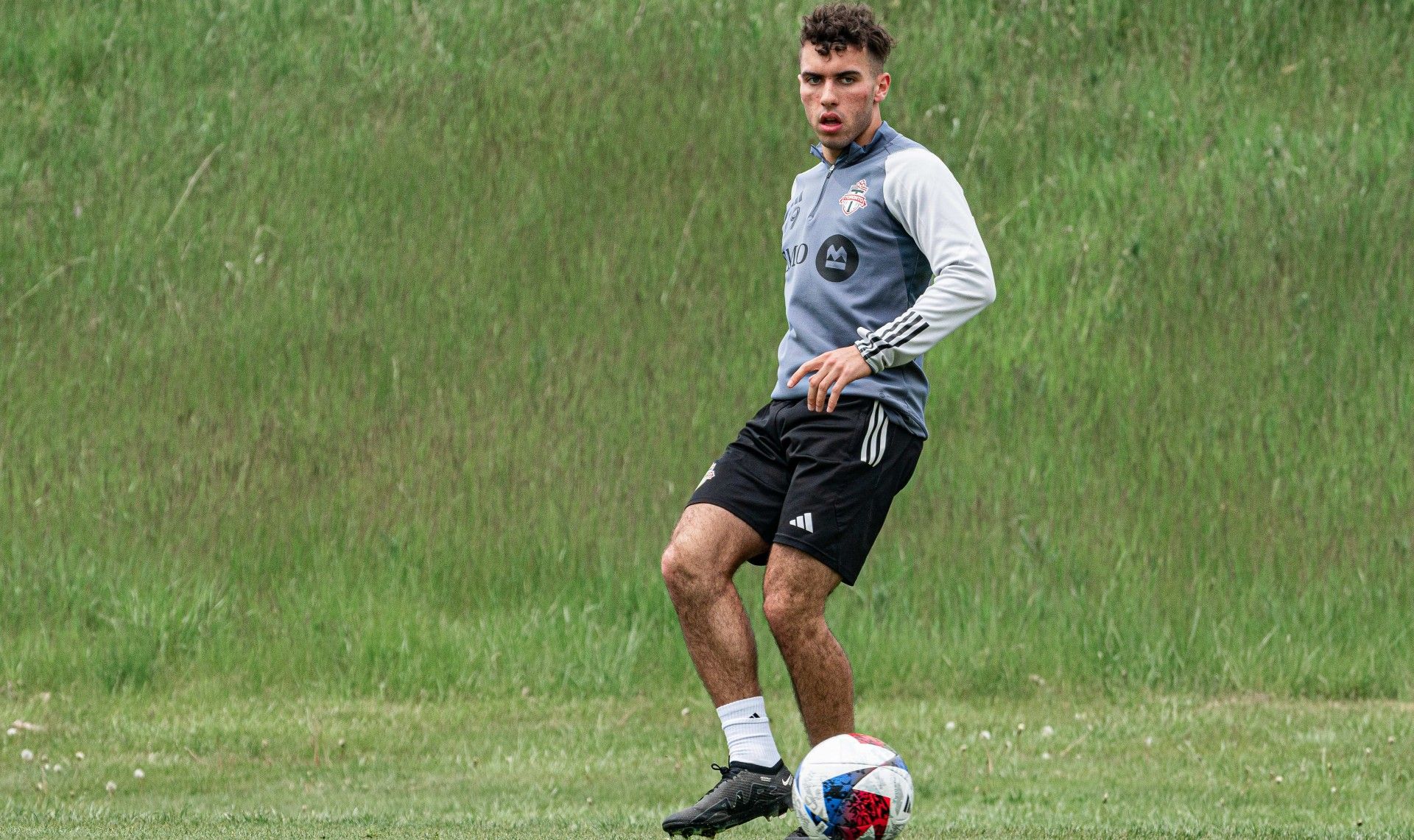 TFC vs Chicago Fire on Wednesday
It's a busy week for TFC as they'll have two games in four days, starting with Wednesday's home contest vs. the Chicago Fire at BMO Field (7:30 p.m. ET/Apple TV).
Chicago (3-4-7) sits 12th in the Eastern Conference, tied on 16 points with Toronto but two spots above the Reds in the standings. The Fire are winless in their last three games (one loss) and are coming off a 3-3 draw away to the New England Revolution on the weekend. Chicago jumped out to a 2-0 lead after 22 minutes and then led 3-2 before former TFC forward Jozy Altidore equalized for New England in the 83rd minute.
It's been a rough season for the Fire, who have just one win in their previous eight MLS matches. They fired coach Ezra Hendrickson on May 8 after 10 games when the club was sitting in second-last place in the East. Assistant Frank Klopas has since taken over the coaching duties on an interim basis.
Veteran forward Kei Kamara leads the team in scoring this season with four goals, while Maren Haile-Selassie and Kacper Przybyłko each have three apiece. Brian Gutiérrez is the club's top playmaker with five assists. Goalkeeper Chris Brady has started 13 of the club's 14 MLS matches, with two clean sheets.
Toronto and Chicago last met on July 13, 2022 at Soldier Field where the Fire earned a 2-0 win via a pair of goals from Colombian striker Jhon Durán (who is now with Aston Villa). TFC were defensively suspect and offensively impotent on the night, and conceding two goals inside the first 16 minutes put them in a deep hole from which they couldn't dig out.
"Tonight, we never gave ourselves a chance," coach Bob Bradley bluntly said in the post-match press conference.
Toronto leads the all-time series against Chicago with 14 wins and 11 draws in 35 games.
These teams will meet again this season on July 15 at Soldier Field.
TORONTO FC TICKET DISCOUNT FOR TFC REPUBLIC SUBSCRIBERS!
TFC Republic subscribers can get up to a 25% discount (including no Ticketmaster fee) on ticket prices for Toronto FC home games.
To receive the special promo code, email me at
johnmolinaro@rogers.com
(Please don't share promo code with non-TFC Republic subscribers).
TFC vs Minnesota United FC on Saturday
After the midweek home game, Toronto hits the road and faces Minnesota United FC at Allianz Field on Saturday (8:30 p.m. ET/Apple TV-Free/TSN 4).
Minnesota (5-5-4) ranks sixth in the Western Conference and is unbeaten in three matches, including a 1-1 draw at home to Real Salt Lake over the weekend. Adrian Heath's side conceded the opener in the 28th minute but then equalized three minutes later courtesy of an own-goal.
Forward Bongokuhle Hlongwane is Minnesota's top scorer in 2023 with four goals, while Canadian goalkeeper Dayne St. Clair has started 13 of 14 games and registered five clean sheets. Former TFC goalkeeper Clint Irwin is St. Clair's backup.
These teams last squared off on April 19, 2019 when TFC earned a 4-3 win at BMO Field. Alejandro Pozuelo netted a first-half brace, and Canadian Jordan Hamilton came off the bench to score in the 77th and 79th minutes to lift the Reds to an amazing comeback victory. Pozuelo also collected an assist on the night in a wild game that featured three lead changes.
After the game, Jozy Altidore called out club president Bill Manning, explaining that the trainer associated with former teammate Sebastian Giovinco was let go by TFC when Giovinco was sold to a Saudi Arabian club earlier that year.
"We had a trainer here [Giuseppe Gueli] the last three years that's been helping me avoid muscle injuries. But because he was attached to Seba, he's not allowed in the club, which I think is ridiculous," Altidore fumed.
Toronto leads the all-time series against Minnesota with two wins (and a loss) in three regular season games. Saturday is the only meeting between the clubs this season.
---
---
Stories to look out for at TFC Republic
Wherever Bob Bradley has gone in his coaching career, Mike Sorber has usually been there right next to him. Sorber, 52, scored two goals in 67 appearances for the U.S. national team and also enjoyed a somewhat distinguished MLS career that included a stint playing under Bradley with the Chicago Fire.
Since retiring in 2000, Sorber has served as an assistant coach with a number of sides, including working alongside Bradley with the U.S. team, LAFC and now Toronto FC. How has the St. Louis native become one of Bradley's trusted confidants over the years? Look for my feature story later this week.
Other stories that will be published later this week include:
In-depth pre- and post-game coverage of TFC's home game against the Chicago Fire.
In-depth pre- and post-game coverage of TFC's road game against Minnesota United FC.
My blog on the state of the union at Toronto FC.
The latest instalment of our "TFC flashback" history series.
The weekly TFC injury report (ahead of Saturday's match).
The weekly TFC 2 report with James Grossi.
The reader mailbag.
And much more!
---
TFC Republic mailbag
TFC Republic will feature a regular reader mailbag column where I answer questions from subscribers about Toronto FC and Canadian soccer in general.
I'll answer the best questions submitted to me by TFC Republic readers, so feel free to drop me an email at johnmolinaro@rogers.com. You can also reach out to me via Twitter and Facebook.
(Top photo courtesy of Lucas Kschischang/Toronto FC)
---
TFC Republic has a comments section! At the very bottom of every story, there is a feature where you can post your comments, so be sure to share your thoughts and views.